>

Nonprofit Presentation Tools for Eye-Catching Slides
Trish
When you're managing a nonprofit, your time is spent updating your database, sending email newsletters, and processing donations. You can optimize your time by looking for digital resources that help you manage your nonprofit more efficiently.

There are also digital tools to help you prepare for meetings. Do you have an upcoming presentation that you're preparing slides for? Whether you're speaking in front of your board members, volunteers, staff, or donors, you want your presentation to make an impact on the audience.

Anyone can stand up and speak, but when you have a powerful and memorable presentation, you can inspire your audience to support your nonprofit's mission.
The days of boring presentations are over, particularly with the various presentation tools that are available online.
Here are some tools that can add some sparkle to your presentation:
Let's talk about how you can create great-looking slides!

Easel.ly: Create Infographics Easily

It's always a good idea to strategically add numbers and statistics to your presentation. You can't argue with data! The way you display and lay out the data matters so it can be easily understood by all.
After all, which version would make a bigger visual impact - the list of percentages on the left, or the pie chart on the right?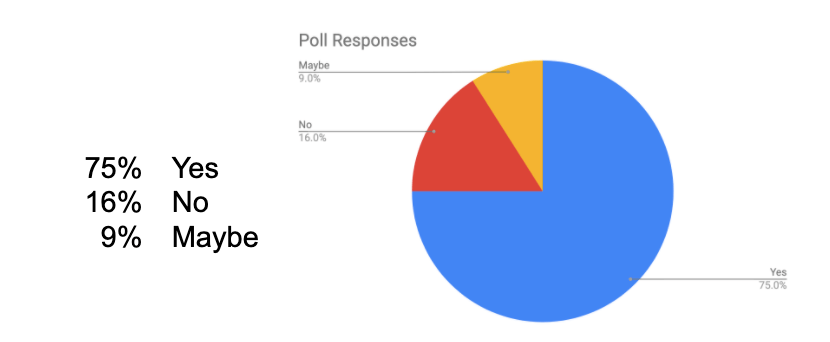 The pie chart immediately gives a very clear image of the numbers. Your audience can quickly look at the pie chart, and return their attention to what you're saying.
Easel.ly offers colorful and eye-catching templates that you can customize, such as this timeline infographic: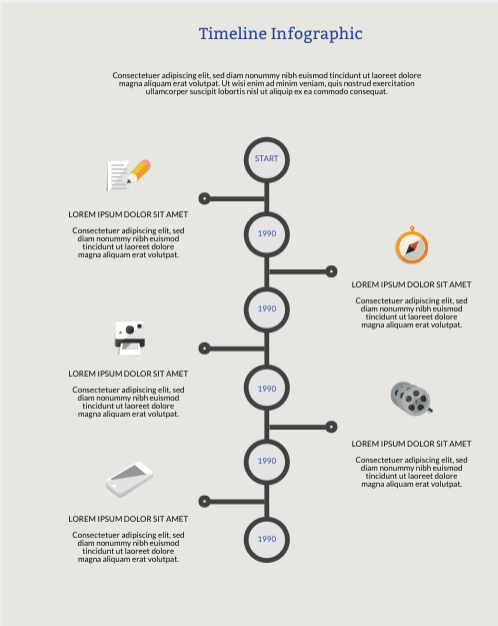 When you're done creating your infographic, you can export and add to your presentation. It's free, so try it out!

Google Slides: Collaborate Remotely
Slides are often a team effort, especially when you're presenting with colleagues.
With Google Slides, you can easily collaborate with your colleagues to assemble your presentation. Edits are automatically saved, so you can relax knowing that the slides are updated for everyone in real time.

Google Slides is available in Google for Nonprofits, which provides more digital tools to help your nonprofit manage and store spreadsheets, documents, and collaborate with your team from anywhere in the world.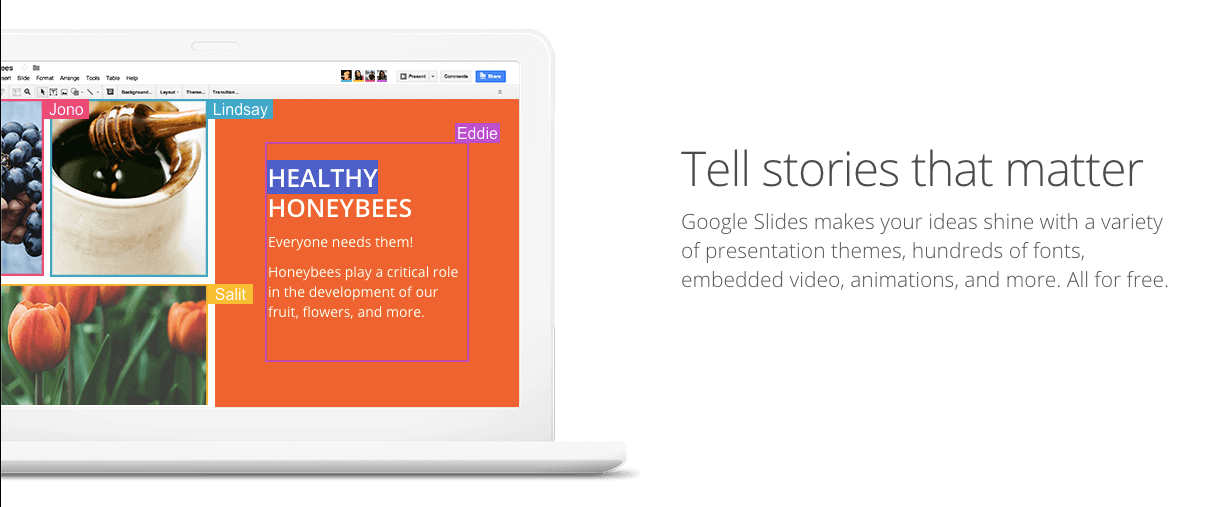 Prezi: Dynamic Presentations
Normal slideshows created in PowerPoint or Google Slides are displayed in a vertical grid. If you want the option of organizing the slides in a non-linear format, and adding dynamic transitions between the topics, Prezi is a great online tool for presentations.
You can upload your slides, and create your own Prezi design. Or, use their templates and personalize one until it's right for you.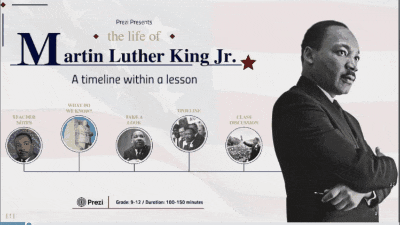 With a free account, your Prezi presentation is visible and reusable by the public. To keep your presentations private, you can upgrade to a paid monthly subscription.

Beautiful.ai: Save Time Designing Slides
If you've spent hours moving arrows so they line up properly, or constantly adjusting the font size to fit everything on the slide, you know how much time it takes to create a visually-appealing presentation.
We'd like to introduce you to Beautiful.ai, the world's first "automated expert design system" for presentations. You'll save a lot of time designing your presentation, because it automatically applies design principles to the presentation, using machine learning and NLP (Natural Language Processing).

Beautiful.ai doesn't seek to replace designers, but rather to provide design expertise through technology. You don't have to adjust the font size to make it legible, or select colors that complement each other. Beautiful.ai does the visual problem-solving for you!
It has a helpful tutorial tool to show you how to use all the features: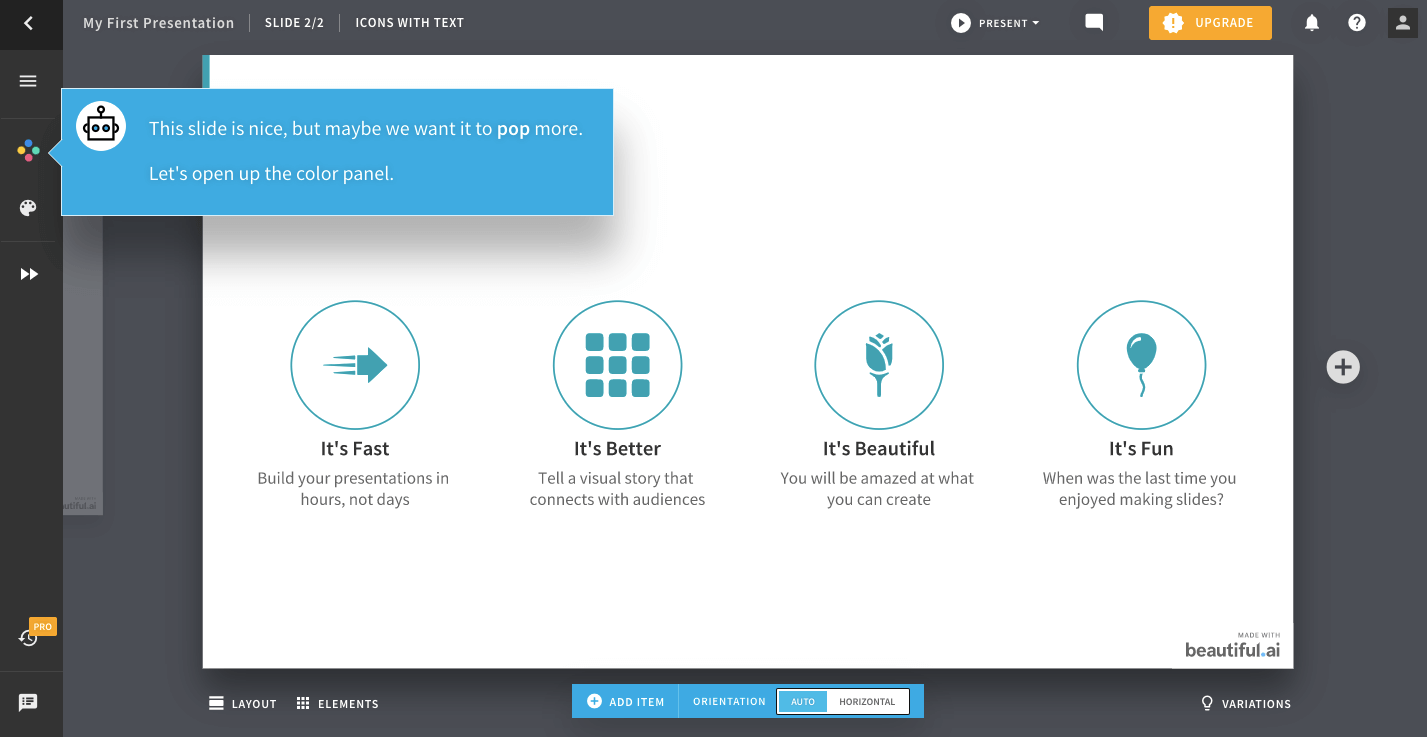 When you're presenting in front of a group of people, your slides can help certain words, numbers, and images stick to their memories.
No matter what you want your audience to remember, they can be impressed by the care and design you invest into your presentation. With these four presentation tools, you can create beautiful slides without spending a dime.
Springly is trusted by over 15,000 nonprofit's to help them run their organizations on a daily basis. See if it could work for you with a free 30 day trial!