7 Best Organization Software for Nonprofits by Category

Danica
Nonprofit organizations are always trying to manage a hundred things at once. Undertaking such a diverse scope of activities can make planning and organization extremely difficult, especially as you begin to scale.
While it may seem like a never ending stream of work, you don't have to manage everything alone! There are incredible software programs which can handle and connect a wide variety of activities, simplifying the process and eliminating a lot of the repetitive and time-consuming procedures involved.
We've scoured the internet to bring you what we believe is the top organizational software on the market, categorized by their speciality area.
With this information at your fingertips, you'll be able to make the best purchasing decision for non profit project management to save time and labor so that you can place more attention to organizational growth and fulfilling your mission!
Let's go!

What Is an Organizational Tool and Why Are They Useful for Nonprofits?
Business life is fast-paced with more and more demands on time. Not only true for businesses, but anyone who tries to do more with less they often find themselves wasting time due to disorganized meetings, lost documents, or financial errors can have a heavy impact on them.
Pro Tip: Remember that while organizational tools are super useful, they are not viable replacements for management software. All-in-one software for nonprofits include features that, as great as organization software is, they just cannot provide. When used alongside a tool like Springly (that offers a full accounting suite, CRM functionality, communication tools and more), organization software can provide significant value.
The problem is that there are so many to choose from and the quality can be as diverse as the products themselves. Plus, many of them are specialized for particular businesses or jobs, which can make their functionality cumbersome for nonprofits at times.
Yet there are also programs designed specifically for nonprofits. With volunteers coming and going at will to where sometimes NPOs operate like a revolving door, having a standard, user-friendly software with specific parameters for nonprofits makes it easier than ever for new staff to pick up the process and begin playing a meaningful role.
Collaboration tools for nonprofits make this transfer of knowledge seamless, especially when there are several categories of production inclusive within a single software suite. You can even store information on processes to make onboarding newcomers easier!
Here are some great products that we recommend based on our research, selected for their prowess in different roles.

#1: Best Overall: Notion
Why Is It The Best Overall?
Notion stands out because it is an incredibly flexible, all-in-one productivity monster. Plus, it has a useful free plan! The beginning packages are also reasonably priced and can be as simple as a single-user functionality.
Why Is It Good For Nonprofits?
As it is simple to use, well priced and has pretty much everything a nonprofit will ever need for project management, it wins best in class for us. Plus, we use it every day at Springly, trust us, we have gone through a LOT of tools and never found one that replaces the power of Notion.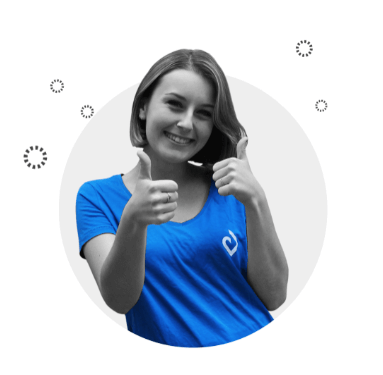 Notion gets two big thumbs up from Eva!
Pros
Take a look at some of the key features which Notion offers:
Daily journals

Ability to track habits and data

To-do lists

Project management

Docs, spreadsheets, and wikis

Time tracking and goal evaluation

Unlimited blocks and pages

Synchronicity to update once and have it updated across the board

Databases

Tables

Templates

App functionality

Unlimited file uploads
Cons
The only significant disadvantages are that it takes time to set up, there are some copy and paste formatting issues, and search functions could be better.
Price
Free personal account, then up to $8/ month for a team package. There's a premium option, but you have to contact sales to find out about pricing. U.S.-based nonprofits receive 50% off a Team plan! For details on Notion restrictions, as well as numerous other software companies that offer discounts for nonprofits, review the Techsoup nonprofit eligibility requirements and donor partner restrictions site.

#2: Best for Nonprofit Marketing: HubSpot
Why Is It The Best For Nonprofit Marketing?
HubSpot is another all-on-one software package, and they provide discounts to nonprofits that purchase their program. They are a strong choice for nonprofit marketing because they have a lot of features that simplify and automate a lot of the processes involved.
Why Is It Good For Nonprofits?
Hubspot makes an effort to simplify the donation and advertising process, which can be a great benefit to nonprofits as fundraising and donors are the bread and butter of progress. They also offer credit card processing for nonprofits among their payment method support options.
Pros
Here are some of the best features:
Email marketing capability

Management for social media

A/B ("split testing") to determine effective marketing

Automated programs to save time

CRM, which provides flexibility

Donor relationship building

Ability to schedule meetings

SEO utilization software

Customizable landing pages

Donation forms
Cons
However, there are a few drawbacks. The learning curve is fairly steep for those who are not career marketers. More specifically, templates can be difficult to modify, using individual aspects of the program without integration is tough, and there are some features such as A/B, tech support, and reporting that are limited.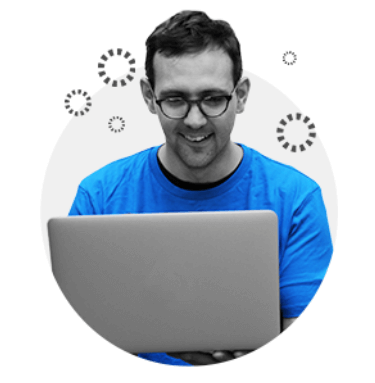 Matt is checking out HubSpot right now!
Price
Additionally, HubSpot can be expensive. Packages start at $45/ month and the Enterprise package is $1,500/ month. Once the 40% discount for nonprofits is applied, larger organizations may be able to absorb the cost but it may still be a nonstarter for some smaller nonprofits.
Pro Tip: If you are interested in marketing or sales, HubSpot has one of the best blogs out there (besides ours, of course). They offer awesome templates and training courses that are very useful for those new to the field.

#3: Best for Time Management: Google Calendar
Why Is It The Best For Time Management?
If you intend to get organized, it's hard to do better than Google Calendar. This software specializes in facilitating easy scheduling and communication for events and significant dates, allowing you to stay on top of projects, fundraising, events, deadlines, meetings, and whatever other time-related situations come to mind!
Why Is It Good For Nonprofits?
Nonprofits tend to have numerous events throughout the year. Whether you need to keep track of membership drives, fundraisers, donor appreciation events, galas, or other events for your nonprofit (which you will), then this product is for you!
Pros
More specifically, use Google Calendar for:
Events - schedule them, set up notifications, decorate and customize your calendar event features, set up workspaces for conferencing. You can also respond to invitations and check attendance.

Reminders - Set up automated reminders for yourself and everyone involved for different events, and deadlines.

Calendar Options - Customize and share your calendar with others and view theirs.

Take notes - Access your notes and add information to calendar entries.
Cons
If you choose not to utilize all the functionality of the Google Workspace, Google Calendar loses some of its practicality. Additionally, using the calendar means quite a few additional notifications to your inbox, which can be a bit bothersome.
Price
Google nonprofit using Google Workspace is free! To get started, first confirm your eligibility.

#4: Best for Collaboration: Trello
Why Is It The Best For Collaboration?
With its highly interactive interface technology, Trello brings remote teams together. It's a solid organizational product that maintains its usefulness when situations get messy.
As an added bonus, they offer a nonprofit discount!
Why Is It Good For Nonprofits?
In addition to the nonprofit discount, Trello uses boards, lists, and cards to keep an eye on projects, status, and who is performing what task. Nonprofits will benefit from the enhanced ability to collaborate through a simple interface: just drag cards around to reorganize.
Pros
Use Trello to work closely with your team and tasks in real-time to improve productivity. There are also a lot of automated features which allow you to quickly spring into action and let the program take over some responsibilities to save you time.
Cons
The downside is that keyboard shortcuts are limited and your cards and task boards are limited to one project at a time. Sometimes it's difficult to work with the limited e-mail features and organize multiple cards and boards at the same time.
Price
$0 for the free package and up to $17.50/ month for the best. Nonprofits receive up to 75% off this price.

#5: Best for Organizing Visuals: Figma
Why Is It The Best For Organizing Visuals?
Figma is an incredible design interface tool that opens in a browser and is useful for team-based design projects. Consider it a photoshop lite for those who don't have time to learn how to use photoshop.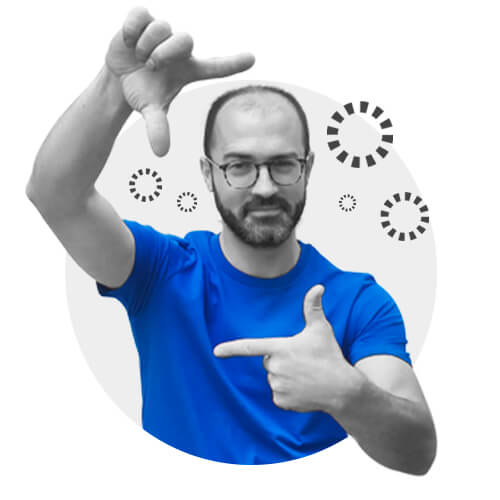 Oliver loves framing up his visuals in Figma!
Why Is It Good For Nonprofits?
Nonprofits will appreciate the ability to collaborate. The entire team can work simultaneously on one design project.
Pros
In addition to the enhanced ability to collaborate, Figma also provides a lot of options for code-generation tools, and prototyping.
Cons
Some cons for the software are that there are occasional bugs within some features, there is no offline mode, and heavy prototype projects could be simplified for easier user-friendliness.
Price
A free version is available or charges range up to $45/month; however, the only payment option is annual billing. Sadly, there are no nonprofit discounts.

#6: Best for Project Management: Asana
Why Is It The Best For Project Management?
A cloud-based project management software, Asana allows the project manager to create tasks for a project, assign them to specific members, and schedule deadlines. Teams can post comments for instant communication and receive notifications about relevant task deadlines and updates in their inbox.
Why Is It Good For Nonprofits?
Nonprofits supporting multiple projects with varying lengths will be able to support the variety as the program works for both long and short-term projects. There is even an archival option for completed projects so that organizations can reference information for similar future efforts.
Pros
The software also allows milestone organization to help give team members manageable tasks to accomplish which will speed them towards completion of the specific project. It allows easy integration of many third-party apps and software, has great admin control for security purposes, and has highly customizable dashboards.
Cons
Unfortunately, there is a learning curve for new users and there are so many features that it may not be the best choice for smaller projects. There's also no time tracking and it has limited ability to export. Since you can only assign a task to a single person, if that person becomes unavailable for some reason, that can cause problems with reorganization.
Price
Asana offers a free plan, and the business version is $29.99 a month for unlimited users. There is an Enterprise premium edition, but it requires contacting the sales rep for pricing. Fortunately, they offer nonprofits and charities a 50% discount!

#7: Best for Scheduling Meetings: Calendly
Why Is It The Best For Scheduling?
Calendly can be used via desktop or iOS app for scheduling appointments, meetings, and other events. The main goal of Calendly is to cut down on locking down dates to save you time preparing for meetings. It provides the gift of simplicity.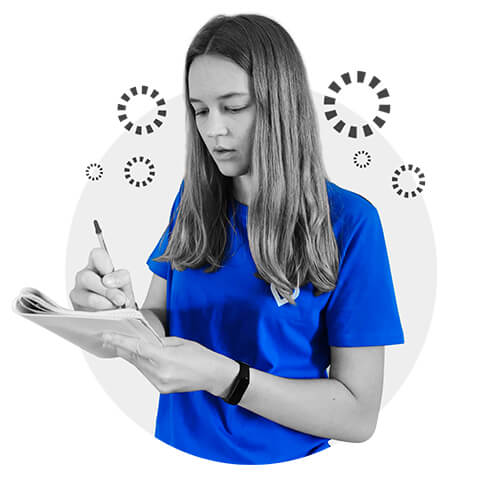 No more writing down meeting times for Emily, Calendly has her back!
Why Is It Good For Nonprofits?
Nonprofits often work with a variety of partnering organizations, vendors, and suppliers. Scheduling meetings can be a hassle when outside organizations are unable to view your calendar. Nonprofit staff can provide access to their schedule with a link from Calendly, which people can receive even if they don't have the app. The recipient can then select which time slot works best for them just as a coworker could, saving a bit of time and hassle in coordinating schedules over the phone or email.
Pros
It allows you tremendous control over your calendar and syncs your events. It also functions well with Google Calendar.
Cons
The major downsides are that it is a relatively simple app and does not boast a wide range of features. It also can be slow at times and doesn't allow recurring scheduling for meetings that take place regularly.
Price
The basic version is free, while the Pro version is $12/ month and adds integration and SMS notifications as well as invitee redirection.
Pro Tip: Many of the tools mentioned here integrate with each other, allowing you to benefit from using several tools in sync with each other. For example, your Google Calendar can integrate with Trello to send you reminders when deadlines approach. Integrations like this can be used to your advantage to squeeze the most out of each tool, and you can find additional help in the form of free online collaboration tools for nonprofits. Also, remember that they can function with other software not on this list, like Dropbox, Legalzoom Nonprofit, the Airtable database, planning software such as Proofhub, CRM interface Nimble, and list-making organizational platform Todoist, to name a few.

Springly is trusted by over 20,000 nonprofits to help them run their organizations on a daily basis. Try it, test it, love it with a 14-day free trial!

Danica
Recommended articles
How To Use A CRM For Nonprofits For Better Daily Management
Trish
Communication
Social Media
Marketing
A Comprehensive Guide To Instagram For Nonprofits
Trish
How to Analyze Your Nonprofit Email Marketing Statistics

Danica