Accounting For Donations to Nonprofit Organizations: All The Details You Will Ever Need

Danica
There are a multitude of reasons why accounting for nonprofit organizations is important. Each type of donation you receive has its own requirements and accounting best practices for proper processing.
While cash donations are the most common for many nonprofits, there are other options, including some rather unorthodox ones. Regardless of donation type, your organization needs to ensure all applicable accounting requirements for each are met. Come tax time, you will be glad you did!
Want to get a handle on what the particular accounting requirements are? Here's what we'll cover in this article:

What Are Donation Laws and Why Should You Account For Them?
Most people know what a donation is, of course, but it's important to understand what the law considers to be a donation.
Officially, here's the legal definition:
A donation is any item that someone gives freely and without compensation to an organization. It is a voluntary transfer of value from the donor to the donee with no exchange on the part of the recipient.
Businesses and nonprofits alike are under the scrutiny of the IRS, some state agencies, and certainly the public to ensure that they are recording, collecting, allocating, and managing contributions appropriately.
All accounts presented through the IRS are made available publicly, so there is transparency in everything to do with your organization's accounts and use of donations.
Because of this, it is crucial that your accounts are recorded accurately and in a detailed fashion to ensure that this reporting process is as smooth as possible.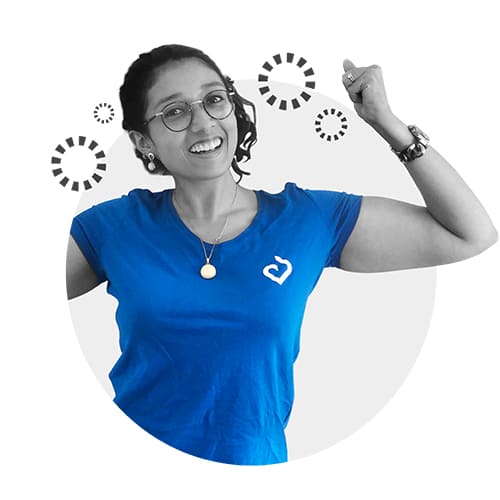 Salma is excited to learn about accounting for donations!
Not to mention that accurate accounts will help your organization by showing you exactly how you're doing and how much you and your donors have been able to help those who need your services.
So What Do I Need To Know?
There are several important concepts in there to ensure that you are faithfully adhering to legal requirements. One of the basics is accurate and specific information relating to donations including:
Who your donors are

The value of each donation

The respective dates of donation receipts
In addition to the legalities, tracking these items is important to determine your organization's financial standing as well as managing your donor and member relations.

The Different Types of Donations
Determining the correct procedures to follow for your nonprofit accounting process depends on which type of donation you received. There are specific guidelines for each of the three major types of donations, as well as a few specific regulations for certain categories within those larger denominations.
Cash Donations - Contrary to what it sounds like, cash donations are related to government-issued money as well as bank cards, checks, or other means of transferring currency.

In-kind Donations - These donations are primarily donations that involve goods or services offered freely for the use of your organization, which help your budget by lowering your overall expenses. This covers a wide variety of different donations, so can include complicated requirements at times depending on what is being donated.

Appreciated Donations - Stocks, shares, bonds, mutual funds are gifts that must be sold for cash in order to become assets for your NPO.
Although in-kind and appreciated donations can be liquidated into usable currency, they are not always immediately accessible. See in-kind donation accounting for more specific information on these standards.
Accessibility
The versatility of cash makes it a very accessible option. While other donation means such as in-kind donations require products or services to go hand-in-hand with the exact needs of the nonprofit, cash is a universal form of tender in its own right.
Stock donations require donors to actually possess these appreciated investments and a majority of prospective donors do not.
As most of your donations will be cash investments, it's important to understand how to properly document them because mistakes in your GAAP accounting can quickly escalate and cause you problems, legally or otherwise.
Because of this, accounting regarding cash donations will be discussed throughout this article. Speaking of cash donations, let's move on to their benefit for your donors i.e., tax exemptions.
Tax Exemptions
Both businesses and individuals can take advantage of having the value of their cash donations removed from their taxable income. This reduces their tax liability, which is a nice bonus for providing support to organizations that help those in need (or being one)!
As this is a powerful incentive for many donors, take special care to ensure your tax-exempt status is in perfect order. Unlike for-profit companies, this is key for many nonprofits. A little care in your preparation can go a long way to prevent headaches down the line!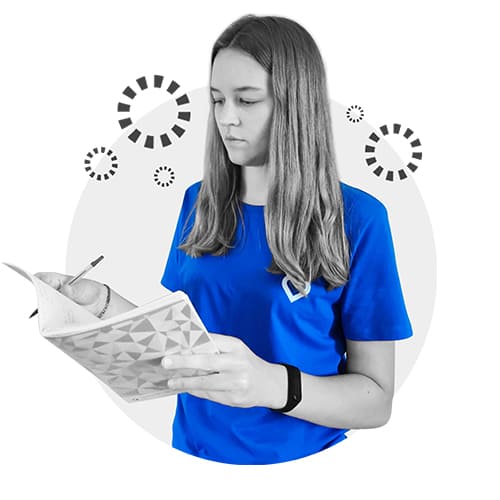 Emily is being meticulous in her preparations – she doesn't want any calls from the IRS!

Cash Donations
Cash donations are considered income when it comes to financial statements like your statement of cash flows. Their categorization, restricted or unrestricted, depends upon whether conditions were placed on the usage of the gift.
Restricted
Restricted donations are those that are donated with a specific use for that gift already in mind. For example, a donor provides a nonprofit cooperative preschool $30,000 and indicates that the money must be utilized for new playground equipment. The preschool, therefore, has restrictions on how it may use that donation, thus it receives a "restricted" label.
These donations are often tied to a predetermined project or section of your organization or perhaps a special subcategory within your services that is close to a donor's heart.
Whatever the reasoning behind it, it means that that money can only be used for that specific purpose.
Unrestricted
As the opposite of restricted donations, your organization is at liberty to spend these in whatever manner it deems best to promote its mission.
This type of donation offers a lot of benefits because it can be used for HR purposes like paying salaries, fundraising campaigns, projects for your nonprofit, gift incentives, or directly funding the services your organization provides.
The determination of this is completely at your discretion. However, the usage of these funds needs to be carefully documented because organizations such as the IRS, as well as the general public, monitor expenditures to make sure that funds are being used lawfully and responsibly.

How to Document Your Cash Donations
Your cash donations should be logged in your statement of activities, which is a component of your complete financial statement that provides a net change in assets over the course of the year. In other words, it is a picture of how "profitable" your nonprofit agency is.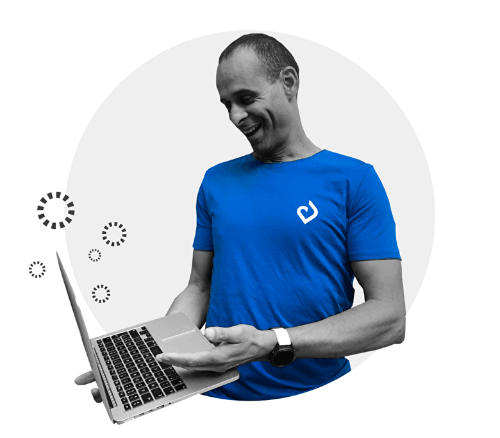 Sam is documenting his organization's latest cash donation!
Ultimately, these numbers show the difference between your revenue and your expenses or losses to show the net gain your organization has made during the given year.
Your nonprofit's cash donations are recorded as part of your revenue.
Pro Tip: Keep track of your donations, their value, who sent them, and all other relevant details with management and/or accounting software such as Springly, which offers a complete all-in-one package to simplify this process considerably.
While it may be easy to give your all to your mission, we cannot stress enough the importance of leaving some bandwidth to keep your bookkeeping up to date! Failure to do so can result in fines, additional fees, or even a loss of nonprofit status when reporting on official IRS documents or dealing with independent auditors. All of which create headaches for you and your staff and detract from your mission.
Having a streamlined and organized software program can ensure that everything you need is carefully organized and available when you need it to not only ensure you are safe legally but also help determine an accurate valuation of your NPO, which helps you in planning for the future.

What Donation Data Should You Track?
We have alluded to specific types of information that you need to keep records of during this article, but here we will give you a more complete picture to help you with your accounting procedures.
Value of Donation - This is the amount of money that your organization received as a donation. Reverting to our previous preschool example, this would be the $30,000 received that was earmarked for new playground equipment.

Donation Frequency - Take the total number of donations that you have received within a given time frame (a year or more, typically) and divide that number by the number of donors during that time period to generate your donation frequency number. For example, if the preschool receives exactly 400 donations this year from 100 distinct donors, its donation frequency would be 400/100 = 4.

Donation Source - Where did this donation come from? For example, did an individual, company, or another organization provide the funds for the playground? Did you receive a nonprofit startup grant? Make sure to keep these records accurate so that you can interact with these donors as necessary (thank you cards, promotions, or events).

Payment Method - Again, like in our current example, this will typically be cash. However, if it is an in-kind or appreciating donation, make sure you have all the relevant information. The fair market value for goods or services and the initial valuation of the stock at the time of receipt (and again at the time of sale) are important. See nonprofit accounting for stock donations for more information.

Influence Value - Influence value is a determination of which ongoing projects make the greatest difference in the grand scheme. While this is often more of a "behind-the-scenes" value metric for internal use, it allows you to prioritize future fundraising campaign efforts to optimize your ability to contribute to your cause and provide greater aid through your services. In our ongoing example, perhaps the size of our playground dictates the number of children who can attend an afterschool program more than the number of laptops available in the computer lab. For every $1,000 we spend on the playground, an additional 10 families join the program. The same spending in the computer lab only attracts 1 additional family. Therefore, we should concentrate funding, all else held equal, on the playground, because it has a higher influence value.
Key Takeaway
Offering a variety of donation methods will increase the donor pool to which you have access which will result in greater funding for your mission. Proper documentation for not only your cash donations but in-kind and appreciation donations is very important because it helps you accurately value your nonprofit and will provide you all the information you need in order to guarantee that you are in legal compliance.
All-in-one software such as those provided by Springly can improve your accuracy and save you time, providing mainstream procedures for your account books and ensuring that you can quickly access detailed information when you need it.

Springly is trusted by over 15,000 nonprofits to help them run their organizations on a daily basis. Try it, test it, love it with a 14-day free trial!

Danica
Recommended articles
How To Use A CRM For Nonprofits For Better Daily Management
Trish
Communication
Social Media
Marketing
A Comprehensive Guide To Instagram For Nonprofits
Trish
How to Analyze Your Nonprofit Email Marketing Statistics

Danica