4 Pro Tips When Accounting for Investments in Nonprofit Organizations

Danica
Can nonprofits participate in mutual funds or individual stock investment? The answer is yes! It is a perfectly legal practice and many nonprofits do so; in fact, it is a great method to make the most out of your assets by providing opportunities for them to grow.
Yet, whether investing your organization's own funds or receiving investments as donor gifts, it is paramount to remain organized and compliant with all legal aspects of the process. Since legal requirements can change and evolve, getting guidance from an accountant for your nonprofit organization will help you stay up-to-date on proper procedures that may be complex.
We will provide you with some key points and best practices to make sure that you have the potential for optimum success when accounting for investments in nonprofit entities.
Here are the items we'll cover today:

#1: Write an Investment Policy Statement
As you are no doubt aware, nonprofits have a legal and moral responsibility to maintain accurate accounts and bookkeeping to ensure transparency in regards to all incoming assets and outgoing expenditures.
Non-for-profit financial statements have been under heavy scrutiny as a result of some organizations using their net assets for their own gain, so there are strict mandates in disclosures and general accountability.
When planning investments, your primary responsibility is writing an Investment Policy Statement (IPS). This is essentially a document that outlines precisely how your organization intends to invest its funds or assets.
This document is considered a living document, which means that you will constantly have to update and revise it as your investment practices evolve. Because it's a significant governance tool, you will need to ensure that it is comprehensive and accurate, detailing all information in an easily readable and well-organized fashion.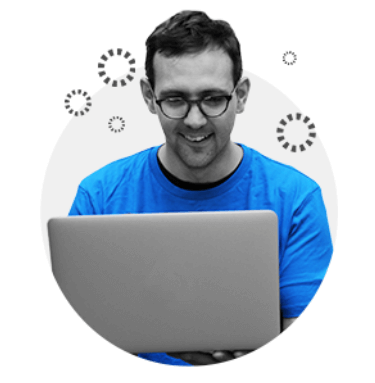 Matt is drafting an investment policy statement for his organization.
Here are some aspects you will want to keep up-to-date to better manage your IPS:
Any incoming or outgoing asset transfers

Changes in time frames or end dates on goals

Legal provisions or regulations that change during the course of your portfolio

Alterations in spending needs

Position changes in investment portfolio managers
When your document is complete, you should always review it carefully (preferably with several sets of eyes) to not only determine if everything is accurate but whether or not there is any information that should be provided on the document but has not been. In other words, verify that the document is actually complete.
Pro Tip: While you may have a great handle on how to do bookkeeping for nonprofits, an IPS is a bit of a different animal. If you have any concerns, consider reaching out to a professional to ensure you're 100% compliant. Even if your document is spot on, having the reassurance of an expert can keep you from second guessing yourself.
What Purposes Does an IPS Serve?
The IPS is a crucial tool not only for documenting investments but also for use by the board in decision-making processes. Boards often have a variety of financial considerations and need to evaluate various trends. The IPS impacts this process because it:
Allows analysis for objective decisions regarding asset investment

Outlines and demonstrates the nonprofit investment strategies and benchmarks

Rationalizes how investment correlates with the nonprofit's mission

Sets a standard atmosphere inviting continued best practices in transparent, accurate, and detailed documentation

Establishes progress towards goals and allows monitoring during periods of instability

Provides a standard, which can facilitate easy transition during management or key employee overturn
The Value of a Public IPS
Nonprofit tax form 990 is a mandatory public document required by the IRS to enforce transparency which is also available to the public eye. While this may seem like a stressful experience (and it can be!), it is also a great tool to demonstrate to the public how well you are doing and where you are allocating your funds.
The value of this process can extend to your Investment Policy Statement as well. Most nonprofits make their IPS available to the public to demonstrate their transparency. Going public also provides an opportunity to show off for their key stakeholders (such as donors) that they are accountable and have a great plan in place.
Donors can see you are proactive in accomplishing your goals and more will be willing to join your quest and participate. Showing appropriate asset management reassures them that you are the best choice for their contributions.
A great way to further enhance your level of transparency is to engage in fund accounting. Charting expenditures in accordance with mission statements really provides donors with detailed information on the inner workings of your organization.
Pro Tip: Writing an investment policy statement is a great opportunity to communicate your objectives and decision-making process to potential members or donors. If you can demonstrate that your investment strategy is aligned solidly with your mission, this shows people that your organization is dedicated, in all aspects, toward its overarching goal!

#2: Record Investment Income at the End of Each Month
As soon as you receive your monthly summary at the end of a given month, that is the best time to record your investment income, while it is still fresh. This statement will provide everything you need to begin your reporting process.
Updating your records immediately also allows your board the maximum time frame to evaluate your information and make decisions based on the results.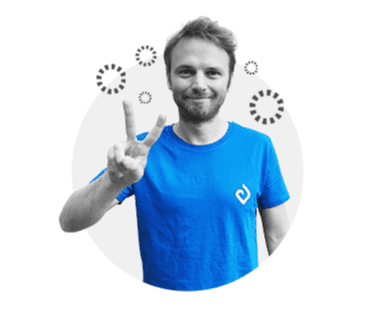 Peter is feeling zen now that all his investment income is recorded!
However, your chosen method of accounting may factor into the specific time in which you decide to actually record any investment income, especially taking into account interest revenue.
Interest revenue is how much your organization either spends or earns based on interest on assets and expenditures. In terms of investing, this usually indicates what you have managed to accrue from dividends or interest rates on the stock itself.
Your accounting method could also impact when you need to report. For example, if your organization abides by the accrual method of accounting, any interest should be reported even if it has not yet been paid. Having earned it is sufficient for this style of accounting.
Alternatively, accounting methods relying on a cash basis should only record the interest once it has been paid.
To clarify, while you should record your investment revenue at the end of each month, the subtle nuances of your accounting style may impact the month in which your organization will record the income.

#3: Know What to Report
An IPS is essentially a business plan for your NFT investment portfolio. Therefore, there are some specific data requirements that need to be included when reporting your records.
The document should contain an overview of the basic investment objectives. Ideally it will also describe the proposed strategies the organization plans to utilize to meet those goals.
It also needs to include specific information on asset allocation, risk tolerance, and any requirements for liquidity to show that you have covered all angles and have prepared accordingly for any possible stumbling blocks.
Within the report itself, you need a detailed list of investments and equity securities. In addition, plan to include pertinent information such as investment type and restrictions, if applicable. That means you need to break down each investment to its type and all pertinent information for bookkeeping which will allow your accountants to easily use the information for analysis.
If a donation gift, the donor will have specified if there are any restrictions or not, so outline the parameters for the investment accordingly. That notification should come at the time of donation, so it should be readily apparent if the donor has particular wishes for the donation or whether proper usage is left in the hands of the nonprofit.
You will need to calculate the balance between both unrestricted and restricted investments because in particular, you will need accurate depictions of restricted donations to ensure you do not violate any guidelines in the usage of these assets.

#4: Know Where to Report
You (or your accountants and treasurer) will need to record all investments on the statement of financial activities, or more specifically, the statement of investing activities.
Here is an example of what a sample statement might look like, dividing restricted and unrestricted donations into their own specific categories:
Source: big4accountingfirms.com
Keeping up with financial documentation can be overwhelming, but fortunately, there are many templates and services available which can help you to turn this headache into a simple data entry process.
Pro Tip: Services (like Springly!) have powerful all-in-one software, which can save a great amount of time in handling day-to-day accounting and membership processes. Software helps to simplify more complicated efforts e.g., fund accounting, as well as automating numerous general financial accounting tasks.

Final Thoughts
An investment policy statement is an important transparency document that is required to maintain nonprofit transparency. It is important to provide accurate and organized information in an easily readable manner in order to create a visual representation of your investment data and your goals so that the board can make quality decisions based on the data to improve the operations of your nonprofit.
Deciding whether or not to make your report public is up to you, although there are many benefits to allowing the public to see your investment plans, goals, and management to build trust in the community and exemplify your dedication to providing clear and accessible data to everyone about your approach to helping those in need.
If you keep the document up-to-date and record information on a timely basis, the IPS can be a great tool for investment planning and can help you acquire respect and new donors.

Springly is trusted by over 20,000 nonprofits to help them run their organizations on a daily basis. Try it, test it, love it with a 14-day free trial!

Danica
Recommended articles
How To Use A CRM For Nonprofits For Better Daily Management
Trish
Communication
Social Media
Marketing
A Comprehensive Guide To Instagram For Nonprofits
Trish
How to Analyze Your Nonprofit Email Marketing Statistics

Danica