5 Key Accounting Resources Your Nonprofit Needs to Know
Alvina
Nonprofits are full of innovative change-makers who are dedicated to achieving their mission. With that laser focus on driving social change, staff may not also have an extensive finance background. Some small nonprofits may only have a bookkeeper with knowledge of only the nonprofit accounting basics, and that's okay! Keeping accounts at a small to midsize nonprofit can easily be managed with a little planning and focus.
Some organizations may need a little extra help around some of the finer points of nonprofit accounting methods, financial rules, and regulations. Others may just be wondering what resources are available to answer a variety of questions. With a whole internet of resources, the real question becomes more about quality than quantity.
If you have a question on nonprofit accounting and management, where do you go? Try these resources first:

#1 IRS Tax Information for Nonprofits: All the Information About 990
The best place to start is right at the top. The Internal Revenue Service (IRS), is the federal agency that is responsible for both the collection of taxes, as well as enforcing tax law. It works under the jurisdiction of the U.S. Treasury Department, and they are a huge resource for nonprofit accounting policies.
In addition, this is where you can find the 990--an integral part of any nonprofit financial calendar. The 990 is the annual informational tax return form that you'll need to file for your tax exemption for charitable organizations. The tax return due dates for exempt organizations vary based on when your organization's tax year ends. However, you can file for an extension if you need a little extra time to gather your information.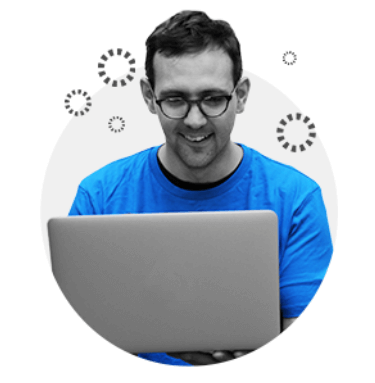 Matt is researching info straight from the top – the IRS!
For every document that is required, the IRS provides a detailed guide of how to fill it out and often gives examples of the specific language needed. While the instructions can be a bit tough to decipher (the jargon is a bit complex), their guides are the best place to begin. Outside of the guides, the IRS also offers educational resources and guidance to help manage your tax-exempt status.
Pro Tip: If you are unable to find just what you need within the IRS resources, you can ask your question directly to your local IRS office. They are the experts on what you need to do to be in compliance with nonprofit tax law. This can be done online, by phone, or even in person.

#2 National Council of Nonprofits: The Largest Nonprofit Network
The National Council of Nonprofits (or NCON) is the largest nonprofit network in the United States. They produce and curate tools, resources, samples, and templates for use by all types of nonprofit organizations.
They also produce a lot of content over a wide variety of topics, such as:
Fundraising

Governance

Financial management

Tax exemption and IRS

Accountability

Employees and volunteers

Ethics

Revenue, cash flow and nonprofit cash handling procedures
This is the place to find accounting resources (for example, how much you should spend for independent audits, an overview of new FASB nonprofit accounting standards, and new tax laws that impact the majority of nonprofits to name a few), the latest trends in policy issues, or learn how to advocate for your mission. Right now they have links to a whole series of articles and resources pertaining to the ongoing COVID crisis and how it relates to the nonprofit industry.
If you are currently looking for nonprofit accounting experts for your association, there is even a link to their career center tool. Once you have a sense for the characteristics you should search for in your quest for an accountant for your nonprofit organization, you can find a list of qualified people to fill the job.
The main site for the National Council of Nonprofits also has a listing of state level associations for nonprofits. You can easily find your own state and take a deeper dive into any rules or regulations that might apply to your organization on a local level.
You can follow the National Council of Nonprofits across all forms of social media, and even sign up for email updates to keep on top of any news or changes in the nonprofit industry.

#3 Nonprofit Accounting Basics: Financial Management Made Easy
The Nonprofit Accounting Basics website was created in 2003 by several members of the Nonprofit Committee of the Greater Washington Society of CPAs (or GWSCPA). This group focuses on accountability issues facing small and mid-sized nonprofit organizations.
While it's not the sexiest website, it's extremely simple to use and has a large and comprehensive cache of easy-to-understand information. It's an excellent resource for new treasurers to understand the basics of accounting.
The problem with a lot of nonprofits is that they don't solidify the basics before trying to branch out into more complex kinds of policies, funds, programs, and management software. By exploring this site, you can really get an excellent grasp on your foundational information.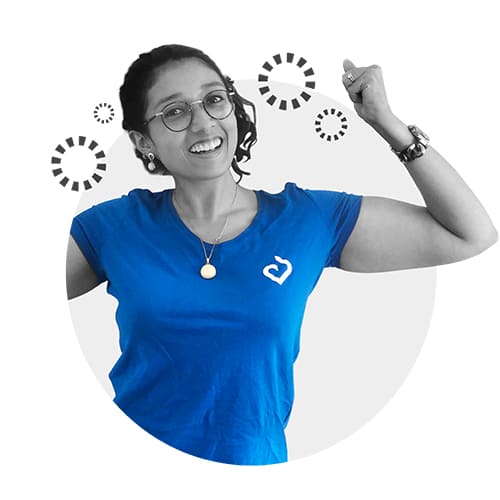 Salma loves how easy-to-use the
Nonprofit Accounting Basics website is!
All of their educational information is organized by topic, some that may interest you are:
Financial management

Accounting and bookkeeping

Accounting 101

Starting a nonprofit

Internal reporting and financial management

Annual independent audit

Resources

Internal controls
The site offers nonprofit resources that augment our list of nonprofit accounting terms such as gwscpa's list directed at the public. Additionally, if you are looking to augment or nonprofit accounting course list, with sessions in the DC area, this website can be a great resource.

#4 National Center for Charitable Statistics (NCCS): All the Data You Need
The NCCS offers an open data platform to download and explore information. These publications offer loads of valuable financial information to help you better understand the state of the industry and allows you to better understand sector standards.
This website was designed for nonprofit staff, researchers, and policymakers as a portal to obtain relevant data for analysis. The Beginner's Guide to Using NCCS Data indicates that the three most commonly accessed datasets are: the IRS Business Master Files (BMF); the NCCS Core Files (Core); and the IRS Statistics of Income Exempt Organizations Sample Files (SOI).
BMF: a comprehensive list of all registered (active and inactive) organizations, which is often used to get the most recent count of nonprofit organizations registered in the US (or in a specific area).

NCCS Core Files: represents the entire population of active organizations, by type, within a given year. These files have numerous fields and support various analysis such as detailed financial and/or growth information of a particular geography.

SOI Files: are weighted sample files of organizations that file a Form 990 or 990-EZ and are often used to support analysis derived from the NCCS files as there are a number of different fields available in the SOI files.
If your organization is looking to run some analysis, check out the NCCS site first!

#5 Springly: The Best Articles to Help You Manage Your Nonprofit
Well, not that we want to toot our own horn, but we couldn't end the article without mentioning ourselves! The Springly blog is full of articles on accounting as well as various topics related to nonprofit management. We align our focus with you by writing about membership management, communication, fundraising, and more. Using the power of humor and excellent research and analytical skills, we provide articles to nonprofits on the day-to-day topics they may encounter.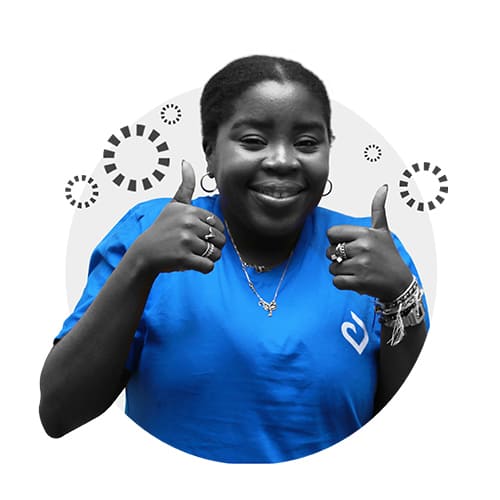 Sadie gives Springly two big thumbs up – no bias, of course!
A few of our recent articles are focused on the topic at hand: accounting! We cover topics like:
How to do nonprofit bookkeeping

The roles and responsibilities of a nonprofit treasurer

Statement of Activities for nonprofits
Since we believe that nonprofits deserve the best tools, templates, and resources out there (they do change the world after all), all of our resources are 100% free.
Can't find what you are looking for? Let us know! You ask, we deliver. Please use the live chat on our website to request blog topics.

Keeping in the Know
Whether you're just starting out, or have been in the nonprofit sector for years, you can never be too well informed. Your mission will improve when you use every resource available in order to improve your skills. Dream big and take advantage of these excellent websites to stay up to the minute on all things nonprofit-related.

Springly is trusted by over 20,000 nonprofits to help them run their organizations on a daily basis. Try it, test it, love it with a 14-day free trial!
Alvina
Recommended articles
How To Use A CRM For Nonprofits For Better Daily Management
Trish
Communication
Social Media
Marketing
A Comprehensive Guide To Instagram For Nonprofits
Trish
How to Analyze Your Nonprofit Email Marketing Statistics

Danica