>

6 Ways An All In One Nonprofit Software Saves You Time
Emily
When you are running a nonprofit, you have to juggle a lot of things at once. To accomplish all these tasks, you probably already use several different programs or software, or plan on doing so.
The problem with this method is that all these tools are not connected to each other, so you may have to manually enter the same data in each program. This is extremely time-consuming, and can lead to messy outcomes due to human error.
Thankfully, we have a solution for you: ERP (Enterprise Resource Planning).

An ERP system is an all-in-one software that can reclaim your time and energy, so that you can focus on your nonprofit's mission...instead of spending all your time managing it.
If you're not sure how to optimize your nonprofit's daily operations, an ERP software is the key to success. Here is the breakdown:
Let's get started!
What An ERP Software Does
In a nutshell, an ERP system combines multiple features into one centralized management system. All of your different data and information is integrated into one system, which is great for managing operations and daily tasks.
Corporate companies were the first to equip themselves with this type of management tool, to efficiently manage customers, suppliers, and finances. You may have heard of ERP systems such as SAP, Salesforce, and HubSpot.
Managing your nonprofit organization can be a breeze with an ERP system. In recent years, nonprofits have also turned to digital tools to work with greater efficiency.
The good news is that these tools exist, and Springly is one of them. Springly is an ERP software designed specifically for nonprofits. It is easy to use, and adaptable for nonprofits of all shapes and sizes.
Read on to find out how ERP software helps nonprofits!
Enter Data Once
Why spend time re-entering information that is recorded elsewhere? Nonprofits face a big problem when different software programs are usually not designed to interact with each other.
If you're dealing with such a problem, it's time to upgrade to an ERP.
We would like to introduce you to Paul, who manages a nonprofit sports club. Every month, Paul organizes a tournament with different clubs in his region. He manages club members on an Excel spreadsheet, keeps track of tournament registration through a ticketing website, and also sells T-shirts for the tournament.
Paul wants to check which club members have registered for the tournament, and remind them to buy T-shirts. To do this, he has to check his Excel spreadsheet with the tournament registration, then manually enter the registrants' emails into his emailing tool.
This can quickly become a time-consuming task, and Paul has better stuff to do! If only there was a way to link the platforms together...
This is where we can truly see the advantage of an ERP Software.
If Paul had used an all-in-one software for his nonprofit, each new registration for his tournament would've been automatically recorded into one database. He could easily check member profiles to see if they had registered for the event! Additionally, he could quickly remind all tournament registrants to buy a t-shirt.
An ERP saves time because all features communicate and share their information with each other. Paul no longer has to do all the data entry manually. For example, a "first name" field in one ERP feature communicates with a "first name" field in another feature.
All the information is centralized in a single database, so there is no need to enter the same data twice.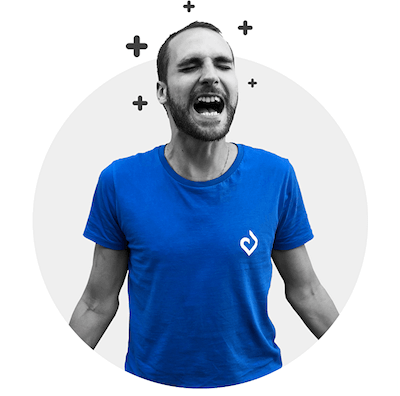 Ryan is fed up with entering data
more than once!
Use a Single Interface
In computer science, an interface is a system that allows interaction and exchange of information. This can be an interaction between several software programs, or between a machine and a person. For example, your TV screen is an interface with which you exchange information using a remote control.
The problem is that software from different companies are not designed to interact with each other. Your emailing tool is probably not built to be connected with data from your CRM database.
Springly has only one interface, because all your nonprofit's information is accessible in all features, which will save you even more time!
Let's see how Paul would save time using Springly's online software:
Paul wants to create a donation campaign using the donation feature on Springly. When donations are made online, thanks to the link between the donation feature and the CRM database, donations are automatically linked to profiles. A new donor record is created for a new donor, or an existing donor profile is updated.
At the same time, Paul can easily keep an eye on the number of donors under the statistics tab, which automatically updates with the CRM. Paul can sit back, and let the software take care of all of this.
No more worrying about whether your information is updated in different places. On Springly, data is automatically linked between all the different features.
Centralize Your Information
With an ERP system, your nonprofit's information is safely stored in one centralized database.
Let's catch up with Paul again, to see how he saves time setting up his donation campaign using Springly's ERP system:
Step 1: New Contacts
Let's imagine a person visits the club's website, and wants to join as a member.
The visitor easily finds the membership page, and submits the application form that Paul has set up.
No stress for Paul - he doesn't have to record the form details anywhere else. Springly takes care of storing the information so Paul can use it to contact members easily.
Time saved: 2-5 minutes per new member per month. We'll let you calculate how much time this could save you based on how many new members usually join!
Step 2: Recording Donations
The donation is made online. Paul can easily keep an eye on all the donations his club received, as well as their payment status. This way, he no longer has to spend time tracking down payments, unsigned checks, or missing cash! It's all easily accessible and he doesn't even need to lift a finger to organize it.
Time saved: 5 minutes per donation.
Step 3: Donor Management and Email Campaigns
Once a donor makes an online donation, their profile is automatically updated, or added into Paul's CRM if their profile didn't already exist. Here, Paul can have a quick overview of all his donors without having to enter a single piece of info.
He can quickly email any donor (or group of donors) in a few simple clicks. No more spending hours trying to export email addresses to his email account!
Time saved: 10 min per contact and 1 hour for the email campaign
With an all-in-one software, the user doesn't have to worry about re-entering information in their different tools, as all the data used is centralized in the ERP. Springly's ERP software does the heavy lifting, so that you can devote more of your time to your nonprofit's mission.
Lower Management Costs
The costs involved in managing your nonprofit can quickly add up. There are some free platforms, while some software have a subscription fee.
Nevertheless, these free versions often have limited features, and switching to the paid version of a program can be very costly.
On top of this, if you use several management programs, the fees quickly add up. When you calculate the total fees for your accounting software, email campaigns, and website host, is the bill higher than you'd like?
Consider an all-in-one software: you no longer need to spend a fortune on different programs. One subscription fee for Springly covers all the tools your nonprofit needs.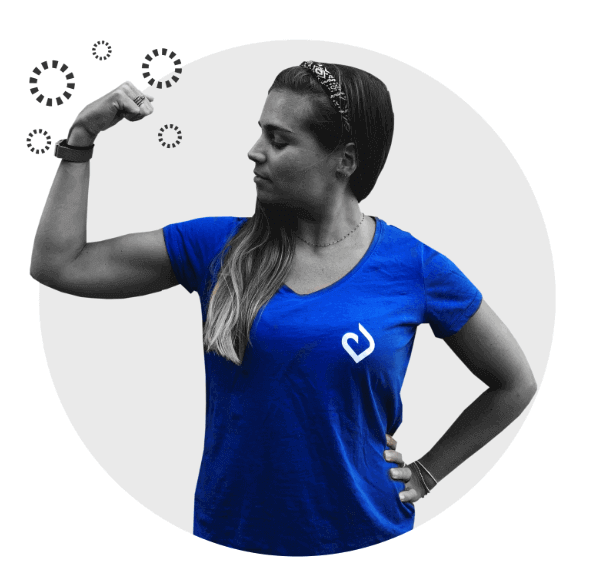 Marine is ready to manage her nonprofit
with an all-in-one software
Use a Single Password
How often do you reset your password, because you have too many passwords to remember?
With an all-in-one software, you won't have to remember all the passwords for different platforms. A single password gives you access to all the tools you need.
Many ERPs are designed with having multiple administrators in mind. Springly is made for this - you can add as many administrators as you want, each with their own password. As a master admin, you can decide who has access to which features. Always super convenient!
Reduce Training Time
When you're training new employees and volunteers, how much time is needed for all your different programs?
This is the last advantage of an all-in-one software for nonprofits - you need to train to use only one interface! Since all the features of the software have the same design and processes, becoming familiar with all the features is a lot easier!
We designed Springly so that it is easy to use - even for anyone who claims to be technologically-challenged. For example, Springly's "Save" button is always orange and in the upper right corner of the screen. No surprises, we promise.
Springly wants to help nonprofits save precious time - for you, your team, donors, and volunteers. Come try Springly, an all-in-one ERP software!
Springly is trusted by over 15,000 nonprofit's to help them run their organizations on a daily basis. See if it could work for you with a free 30 day trial!