The Best Banks (& Accounts) For Your Nonprofit in 2022

Eva
The answer to the question "Can a nonprofit make money?" is "Absolutely!". Therefore, choosing a bank to help you store that cash is important. Finding a bank that shares your values and gives back to the nonprofit community is one of the most important decisions your organization will make.
Whether big or small, banks will become part of your team as you manage your finances. Some banks have more experience working with nonprofits, but there are several factors you'll want to consider when choosing a bank for your organization. This article will help guide you with this really important decision-making process!
Here's what we'll cover:

Why It's Important To Pick The Right Bank For Your Nonprofit
Because this will be a long partnership, you need to feel like your organization is a valued client of a bank you choose. They need to understand your priorities and mission.
While there is no law that says you can't change banks in the future, the likelihood is that you'll probably be working side by side for many years. Changing banks is time-consuming and will distract you from your core tasks, so ideally you will want to get the decision right the first time around.
Banks that have experience working with nonprofits and the specific types of needs they have will be able to handle transactions, reporting, and requests in a smooth and efficient manner. If you feel valued and supported by your bank, that's a great sign. If you don't, this may not be the bank for you.
Pro Tip: There are many great banks out there, and often, there is no "right" answer. Do your due diligence and get the facts about their expertise, fee structure and banking features. This may be one of the only times we say this, but in the end, if all the boxes are checked then go with your "gut" in making your final decision.

A Brief Breakdown of The Different Types of Banks
Super exciting topic, we know! But It's important to know what your options are before picking up the phone or, more importantly, changing out of your comfies to take a trip to the bank.
Local Banks
Local banks can be a great option for nonprofits, especially if they too, are smaller. Though they may lack the massive resources, staffing, and features of larger national chains, they can be a great way to maintain a connection with the local community.
Local banks can see firsthand the work that your nonprofit provides. For example, a local food bank might partner with a small regional bank. The bank could be personally familiar with the food bank by making donations and encouraging bank staff to volunteer for community food drives or fundraising events.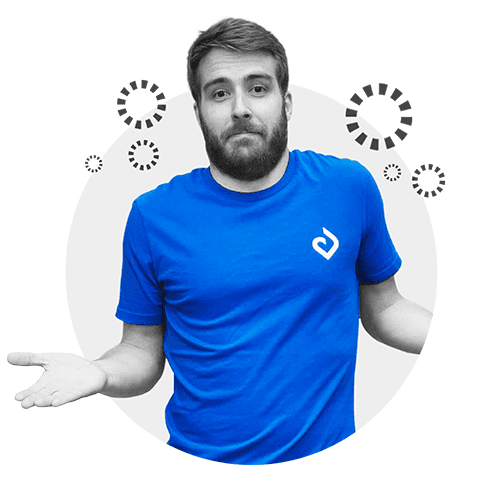 Anthony isn't sure what kind of bank to pick, good thing he has Springly!
If a local bank seems like the right fit socially, be sure to validate that they have all of the resources and features that your organization needs. If they do, then this could be a great option.
Commercial Banks
Most of these banks are household names with massive resources to offer a wide selection of features and amenities to their customers. You will run across branches and ATMs for these banks in your hometown as well as neighboring states.
It's important to note that just because a bank is multinational, it doesn't mean you won't feel valued. You may develop a great relationship with local branch managers and workers. However, if you feel like most of your needs are going to be handled at a call center, it might not be a good fit.
Credit Unions
Your organization and a credit union have one important thing in common: you are both not-for-profits. Credit unions are local institutions that are owned by their participants. They are tax-exempt organizations themselves.
Credit unions have a reputation for offering more personalized customer service and community focus that often aligns with the needs of nonprofit organizations. They may also offer lower fees and loan rates, which is always appreciated.
There are some larger national credit unions with local branches. There are also credit unions with membership restricted to people with certain affiliations like the military or educational institutions.

Bank Selection Criteria
Now that you know what types of different banking institutions exist, here are some useful selection criteria that, in addition to nonprofit bank account rules, organizations will want to keep in mind when making this vital decision. We want to help you find the best match for your needs whether you are a large or small-scale nonprofit!
Experience
You'll certainly find that if a bank has extensive experience working with nonprofit organizations, they'll be able to better answer your questions and guide you along the way. So, a good question to ask is, "How many nonprofits do you have in your portfolio?"
Do they understand the major banking needs for nonprofits? If so, you'll make your experience less frustrating and more constructive. They may be able to give you advice on account type selection and where to apportion your funds to save on fees and maximize return.
Values
As a nonprofit organization, you have a certain set of values that puts your mission ahead of profit. You may benefit from partnering with a bank that shares those values, even if they exist to make a profit.
Ask if the bank branches, and the corporations they are a part of, give back to their communities. Check the sponsorship lists of local fundraising activities like food drives, fun runs, free seminars on financial management.
Having a company that gives back, and not just on paper, is extremely important. They know how important this kind of work is and will value it in their clients. See if they have a company-wide volunteer or giving day. If you see banks among the lists of people that donate to or participate in these activities, they may be a good fit.
We'll get to fee structures in the next section, but if they give discounts for nonprofits, that is also a good sign that they share your values.
Pro Tip: This is arguably the most important criteria to consider when making a banking selection. If they don't value the importance of nonprofit work, they might not go that extra mile for you when you need them to. Here at Springly, we practice what we preach! Every employee spends a half-day per month volunteering at a nonprofit of our choice. This is not a suggestion, it's a requirement! We feel it is so important to show our clients that giving back to the community is just as important as hitting our quarterly objectives.
Fees
Do nonprofits have shareholders who will be concerned with bank fees? No; however, fees can be very sneaky. If you aren't careful and observant, they can add up quickly. One of the best ways to avoid this is to make sure your bank is upfront about its fees. You'll want to compare all the banks you are considering side by side to see how the fees differ.
Make sure to factor in what specific features you are getting. It's possible that the extra fees equate to a higher level of service that will be a better fit for you. On the other hand, if you are paying for services you don't need or use, you may want to consider negotiating. Remember that banks are also trying to upsell you; therefore, most fees are negotiable to a certain degree. It's possible that the bank may be willing to waive certain fees, especially if you won't be using all of their services. If this is not an option, another bank may be a better fit.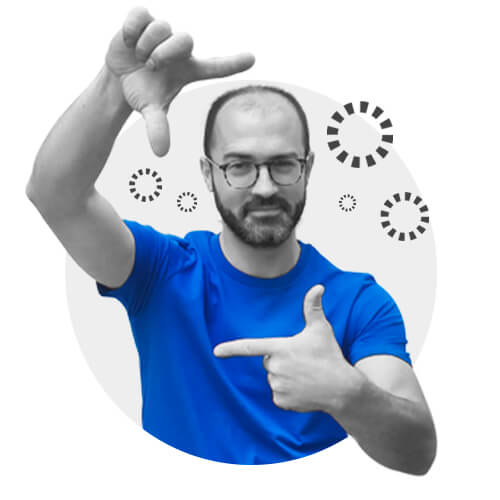 Oliver is framing up his selection criteria.
At the very least, make sure your chosen bank is willing to lay out exactly what their fees are and what they are used for.
Loan Ability
There certainly may be a time down the line where you'll need to take out a loan for your nonprofit. It's not required that you get a loan from the same bank that handles your accounts, but it certainly makes the process faster. Get an idea of what loan products they offer. Ask about the process for getting a loan, and see if they'll be easy to work with.
Fits Your Needs
Take an honest assessment of what your banking needs are. For instance, are you comfortable having your treasurer visit a bank branch to make deposits and withdrawals?
Or, do you need extensive online banking? Do you need a large network of ATMs around the country? Answer these and other questions regarding your likely bank transactions, then compare that with the services offered by the banks you are considering.

The 5 Best Banks For Nonprofits in 2022
Ultimately, the best bank is going to be the one that best matches your needs and values, as we described in the above section. However, these are some great larger banks that work well with nonprofits. They are all FDIC-insured. You'll probably want to consider these alongside any local banks and credit unions. The final decision is yours and should be made with what's the best fit for your nonprofit!
U.S. Bank
U.S. Bank is the fifth-largest banking institution in the United States. This is nice because they are large and have plenty of resources, but not so large that you'll get lost.
Pros:
$300,000 in free cash deposits each year

No monthly maintenance fees

1,800 free transactions per year

Offers an option to earn interest on some accounts
Cons:
To open an account, you'll have to speak with an account representative, which can take extra time

Depending on what area of the country you are in, they may not have as many branches
U.S. Bank has a dedicated webpage describing how they work with nonprofits, giving easy steps to open an account. Their "Community Possible" initiative facilitates both corporate and employee giving to various causes. They encourage their employees to volunteer, offering paid time off and suggested activities.
For checking accounts, fees can be anywhere from $0.00 to $25 monthly depending on the type of account you have, and the level of deposits and account balance.
PNC Bank
PNC is headquartered in Pittsburgh but has locations all over the globe. It's the 7th largest bank by asset size in the US.
Pros:
Monthly fee can be waived fairly easily

150 free transactions per month

Accounts specifically designed for nonprofits
Cons:
Smaller number of branch locations in the US

Monthly fee (unless waived)
PNC has specific nonprofit accounts that have a large amount of useful features. If you can maintain a monthly average account balance of $500, your monthly fee can be waived. The PNC Foundation focuses on giving back to communities. Their PNC Grow Up Great program has served more than 7 million kids, helping to fund education and learning initiatives all over the country.
TIAA Bank
TIAA has an interesting history, being created over 100 years ago by Andrew Carnigie. Now, however, they offer a great deal of online mobile banking features.
Pros:
Possible to bank 100% online

Availability of overdraft protection

Possible to earn interest on some accounts
Cons:
Waiving monthly fee requires a $5000 minimum balance

Higher opening deposit required

With no physical branches, online banking is the only option
TIAA has specific nonprofit accounts. They give back to the community by encouraging "financial literacy" and helping people to make smarter decisions with their money. They partner with many great organizations like Habitat for Humanity, Junior Achievement, the United Way, and more.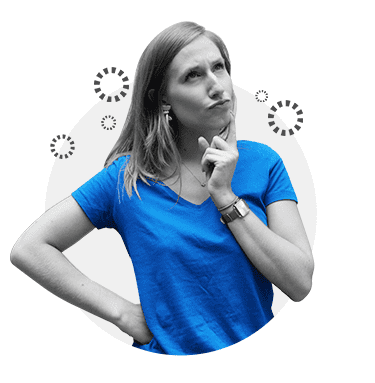 Trish is taking a deep look at which bank to go with.
Though TIAA may meet your needs, they don't allow for cash deposits and only the first 10 transactions per month are free. After that, each one is 50 cents.
Wells Fargo
Most people are familiar with the image of the Well Fargo Stagecoach being pulled across the frontier by galloping horses! This Bank is traditional but has several features making it a good fit for nonprofits.
Pros:
Specific nonprofit bank accounts

Easy to have the monthly fee waived

High number of ATM's
Cons:
Monthly fee if not waived

Limit on free monthly transactions
Wells Fargo focuses their charitable giving efforts on promoting financial health, housing affordability in addition to small business growth.
They offer up to 2 free non-Wells Fargo ATM transactions each month, which is great if you are in a pinch and need to get cash at another bank's atm. There is a minimum deposit of $25.
BlueVine Bank
While Wells Fargo is more than a century old, BlueVine is not even a decade old. BlueVine is based in Silicon Valley and provides a much more tech-savvy approach to free online banking.
Pros:
Ability to earn an APY

Excellent integration with nonprofit financial management software

Unlimited transactions and no fees

No overdraft fees
Cons:
No physical branches

Can be difficult or impossible to deposit cash
For smaller nonprofits that have limited resources and a technically literate administrative team, this may be a great choice. Due to the fee-free structure, they don't need a specific account for nonprofits. BlueVine's charitable efforts are focused on helping struggling small businesses.
Now that you have a list of potential banks to choose from, let's focus a bit on the type of account(s) you have to choose from.

Best Bank Accounts For Nonprofits
Nonprofits have different account options to choose from. Just as you may have multiple accounts for your personal finances, your nonprofit may benefit from two or more accounts as well.
Checking
This is the primary account type you'll need. For paying day-to-day expenses, you'll need a checking account. It may be helpful to have a debit card as well, so you can pay bills online. Some checking accounts at the banks above may earn an annual percentage yield, so consider this when you make a decision.
Line of Credit
Some banks may offer a business line of credit that could also be used for nonprofits. This can help you with your cash flow needs depending on what arises. "Revolving" credit lines allow you to draw additional funds as the previous withdrawals have been repaid.
Interest-bearing accounts
Other accounts like savings accounts may earn interest, but it may be more difficult to pay bills or use the money when you need it.

Springly is trusted by over 20,000 nonprofits to help them run their organizations on a daily basis. Try it, test it, love it with a 14-day free trial!

Eva
Recommended articles
How To Use A CRM For Nonprofits For Better Daily Management
Trish
Communication
Social Media
Marketing
A Comprehensive Guide To Instagram For Nonprofits
Trish
How to Analyze Your Nonprofit Email Marketing Statistics

Danica