Best Crowdfunding Sites for Nonprofits
Trish
So, your nonprofit is going grassroots and you need to start fundraising. How do you accomplish this?
On top of managing volunteers, employees, and members, orchestrating traditional fundraising strategies can be a challenge.
If your organization is looking for a more efficient way to raise funds, crowdfunding could be the answer.
Here's what you can expect to see in this article:

Intro to Crowdfunding
Crowdfunding inverts the investor funnel that most burgeoning companies use.
Instead of approaching one potential investor at a time with a showcase of why your business is a worthy investment, crowdfunding allows nonprofits like yours to reach the masses to find contributors.
Crowdfunding is the best way to reach contributors without breaking the budget, and can even save you some labor hours. Through crowdfunding, you can tap into a massive pool of potential donors for a fraction of the cost.
Here are the main advantages of crowdfunding:
Efficiency: Crowdfunding is so popular because it allows your organization to centralize your fundraising efforts. Instead of individually nurturing leads into donors, a good crowdfunding setup will funnel all of your prospects into one place.

Reach: Once your crowdfunding site is ready to go, you can easily share it on social media, via email, or on your website to reach as many people as possible. Additionally, certain crowdfunding services will give thousands of potential donors access to your crowdfunding effort.

Feedback and Analytics: Crowdfunding also offers a way for you to monitor the market and scan for important insights about your target market.
In summary, crowdfunding is the fundraising method of the future. It is much more efficient, reaches more people, and offers more valuable information to your organization than traditional fundraising methods.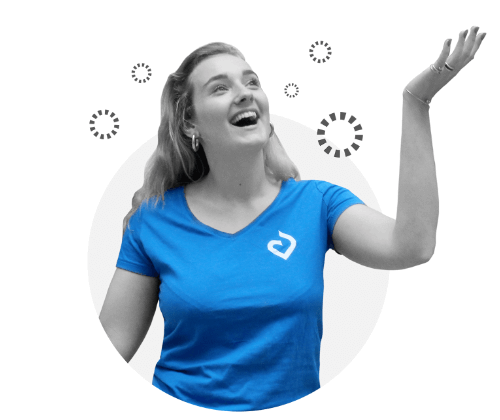 Emily is excited to begin crowdfunding for her new project!
In order for a crowdfunding effort to be successful, you must promote your organization to as many people as possible. This is why it's so important for fundraising platforms to have built-in marketing features that make it easy for you to spread the word.
With crowdfunding, awareness is the name of the game. The best crowdfunding platforms offer an integrated method for promoting your campaign on several communication channels.
There are a few different types of crowdfunding, but for our purposes, we'll only be looking at donation-based crowdfunding platforms, as these pertain best to the methods and goals of nonprofit organizations.
What's great about the solutions we'll be reviewing today is the fact that you don't need to be a seasoned web developer to make great content for your campaign.
These platforms make it easy for you to develop the perfect fundraising campaign quickly.
Now that you're hip to the advantages of crowdfunding, let's take a look at some of the best crowdfunding platforms out there.

11 Top Crowdfunding Sites For Nonprofits
Fundrazr

If you're looking for an innovative crowdfunding platform that will make marketing a breeze, Fundrazr is for you. Fundrazr is easy to set up, affordable, and easy for your donors to use and navigate.
Fundrazr starts off by allowing you to decide what kind of crowdfunding technique you want to use. These options include subscription models, peer-to-peer fundraising campaigns, microproject fundraising, and so on.
Launch your crowdfunding campaigns immediately with custom branding, responsive donation pages, and access the donations you receive immediately for no additional fee.
For marketing, Fundrazr has some great solutions. Sharing your campaigns on social media is a breeze with their "one-click" sharing capabilities.
Share your campaigns via social media has never been easier. Additionally, you can get detailed analytics on your social media engagement. Fundrazr is deeply integrated with social media platforms like Facebook and its affiliates.
Through Fundrazr, you can create compelling content for social media, and drive donations up significantly.
Fundrazr wants your donors to experience a seamless donating experience and does so by centralizing your crowdfunding solutions.
This fundraising platform is infinitely scalable and able to handle multiple teams and projects simultaneously. Fundrazr is well suited for small and massive organizations that fill any niche.
What's great about Fundrazr is that they don't take any cut from the donations you receive. Every cent you earn through Fundrazr is yours.
Fundrazr gives you the choice of a free plan, standard plan, and pro plan. Each plan has different perks that get better the more expensive the plan.
These perks include advanced analytics for insights into your donor base, the option for donors to sign up for recurring donations, and multi-tiered accounts for donors.
If you're looking for a well-rounded crowdfunding platform, Fundrazr is the one for you.
Fundly

Fundly is a lesser-known crowdfunding platform, but it's a safe choice for those niche nonprofits out there. Raising over $330 million since its inception in 2009, this niche platform is making waves.
All fundraising campaigns can be created for free through Fundly, however, the platform takes a fee of 4.9% from all campaign revenue as well as a 2.9% + $0.30 as a processing fee per transaction.
Donation pages are highly customizable, allowing you to add photos and videos to the page from Vimeo, Youtube, Facebook, and your own device.
You can also add blog-like posts to your donation page to expand the story of your organization and fundraising occasion. These stories can be shared throughout the internet through customized thumbnail-type posts.
Additionally, you can upload content onto your donation page from your computer or any other smart device through the Fundly app.
This is a very convenient feature that allows you to manage your donation page from anywhere at any time. On top of that, Fundly is integrated with Facebook so that your campaign activity will be automatically broadcasted to your following.
In turn, all interaction insights for your social media posts will be recorded by Fundly so that you can receive valuable feedback as to how your campaign is performing.
Through Fundly, you can import your email contacts from any existing email lists for your campaign promotion, and fully customize your email templates to show off your organization's unique branding.
Lastly, Fundly offers secure payment processing on their platform. Through their partner Stripe, your donations will arrive safely and securely in your organization account within 7 days of the initial donation.
You can also configure your account to automatically withdraw funds and directly deposit them into your account on a quarterly, monthly, or weekly basis.
While it's not the biggest crowdfunding platform out there, it sure has some charm. Fundly will do great for more niche nonprofit organizations that need a crowdfunding solution.
Gofundme

As one of the most popular personal fundraising platforms, Gofundme is a well-known platform for crowdfunding that most internet users are familiar with.
Since its founding in 2010, Gofundme has accumulated an impressive $9 billion in contributions, and this number keeps on rising.
Aside from personal campaigns, Gofundme has proven itself to be a great platform for nonprofit fundraising. To launch a charity campaign through Gofundme, your organization must be a licensed 501(c)(3) organization operating in the US, Canada, the UK, or Australia.
What's great about Gofundme is that it charges no platform fees; a recent development to its platform.
In the absence of a platform fee, Gofundme charges a 2.9% + $0.30 processing fee for each donation.
To counterbalance this fee, Gofundme allows contributors to give tips that incur no fees.
Gofundme's branding is focused on charitable contributions, meaning that it is a perfect fit for nonprofit organizations like yours.
What's great about Gofundme is how recognizable it is. Campaigns from the platform are shared from peer to peer on social media on a daily basis and are generally trusted.
With Gofundme, you can clearly present your fundraising goals to your donors and share your story through text, photos, and videos.
Social media sharing is easy on all platforms, as well as email and text message promotion.
A trusted titan of charitable fundraising, Gofundme is a safe choice for your nonprofit crowdfunding efforts.
KickStarter

KickStarter is a very popular crowdfunding site for both for-profits and nonprofits. They've collected over $1 billion for all kinds of projects since their launch in 2006, making them one of the largest and most successful crowdfunding outfits on the planet.
One of the greatest benefits of KickStarter is their support team. Before launching a campaign, their team will provide suggestions for making your project run more smoothly.
KickStarter also does not charge anything unless your project is fully funded. You choose the funding amount before starting, with some help from the KickStarter team, and won't pay a dime unless it gets fully funded! About half of all projects on KickStarter reach full funds, which is an extremely strong number for the industry. That number is even higher for nonprofits!
Now, this brings up a quick note about the full-funding-to-get-payment model. One the one hand, it helps to weed out illegitimate projects that are just trying to grab cash. This frees up the pipeline for donors to focus on the projects that really matter, like yours!
On the other hand, if you don't hit 100% of your target, you won't get anything. Because of this, there is a level of risk associated with using KickStarter. Some funding campaigns can take months, so if you don't reach your goal and get nothing out of it, that's time that would have been better spent on other projects or fundraising strategies.
If your organization does receive full funding, KickStarter will only charge 5% of the aggregate amount plus 3% on each transaction. Perfectly average for crowdfunding software!
To get started on KickStarter, visit their nonprofit section and start creating your campaign. Their team will help you create the perfect campaign and define tiers for donations of varying amounts. If you're a qualified 501(c)(3) organization, KickStarter empowers you to offer receipts to your donors for the portion of their donation that is tax-deductible.
Thousands of nonprofits find success on KickStarter. Even The Smithsonian, one of the most esteemed and renowned museum foundations in the world, has used KickStarter to fuel projects and collect donations.
Firstgiving

Firstgiving, like Springly, is fully dedicated to nonprofit fundraising. This platform is perfect for getting your brand out there while raising funds.
The platform offers its innovative "Panorama" platform for raising funds, a unique solution that offers much variety in how you go about your fundraising campaign.
Your donation page through Firstgiving can be fully customized to display your brand proudly. Make the color scheme match that of your logo and customize the layout of the page to keep the page consistent with your brand.
Peer-to-peer fundraising is easy to implement on this platform. Firstgiving allows donors to share your fundraising page via email or social media very easily.
Not only can you manage donations with Firstgiving, but you can also manage event registration and team information.
For more time-sensitive fundraising campaigns, you can create countdowns to deadlines to add some urgency to your fundraising ask.
The "pro" version of Firstgiving offers a variety of fundraising methods through their app. Auctions, for example, can be facilitated easily through this platform.
Lastly, Firstgiving's Panorama program offers a data management solution that supplies you with comprehensive metrics from the data collected from your fundraising campaign.
Mightycause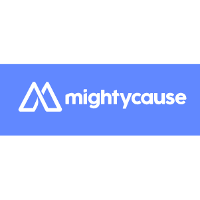 Formerly known as Razoo, Mightycause is another great crowdfunding platform that your nonprofit organization can take advantage of.
There is no platform fee and you keep whatever you raise after a small payment processing fee.
Mightycause has been praised for its responsive customer support that addresses problems efficiently and responds quickly to inquiries.
From its founding in 2006 to now, Mightycause has raised $600 million for its users.
Mightycause has a very flexible platform that offers four unique types of donation pages. Among them is a nonprofit page for US-registered 501(c)(3)-compliant organizations.
Mightycause does not take a platform fee for nonprofit organizations, however, they do take 2.2% + $0.29 off the top of each payment processed.
Flexibility is a big deal for Mightycause. Your crowdfunding campaign can be as long or as short as you like. You can have an indefinite campaign or a brief one that coincides with an event.
The starter and advanced tiers of this platform offer different software packages for its users. Those under the free starter tier get to hold unlimited fundraising campaigns, real-time donation reports, and donor data.
The advanced tier offers everything from the starter tier plus access to a branded donation page, advanced analytics, and a built-in customer relationship management solution.
There are few qualifications to meet when opening a new fundraising campaign with Mightycause, so you can create an account and start a campaign very quickly.
If you're looking for a robust fundraising platform through which you can start campaigns quickly, Mightycause is the right crowdfunding platform for your organization.
Classy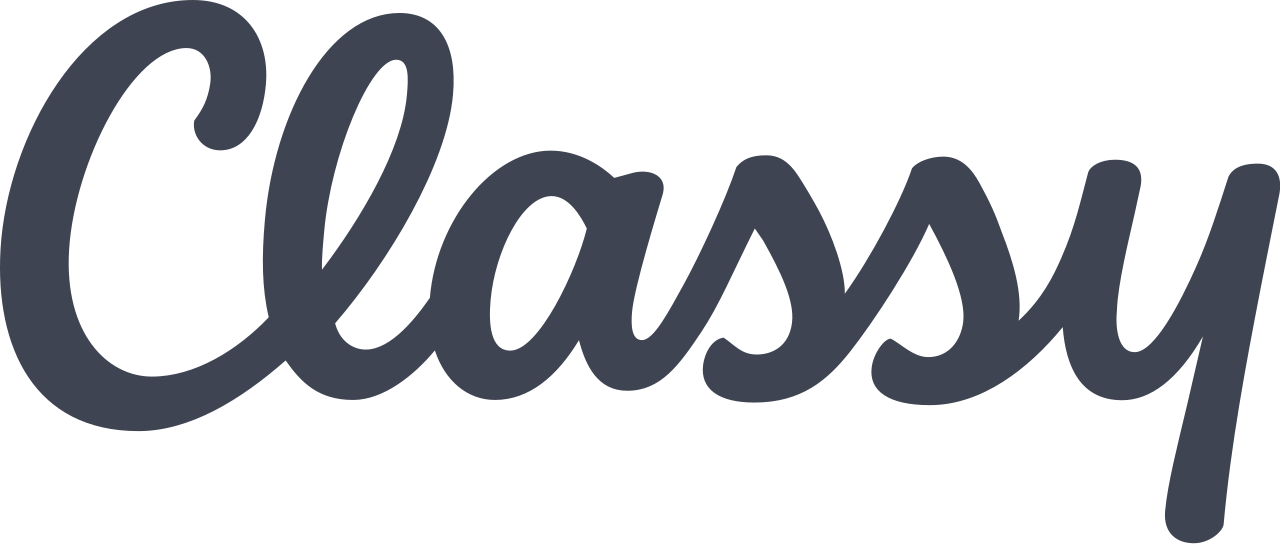 Classy is another crowdfunding platform that offers customizable crowdfunding services that help your organization tell its story while raising money for its cause.
Add text, images, and videos to your campaign webpage and customize your receipts and email promotions to present your branding.
Classy's campaigns are optimized for mobile viewing, perfect for social media sharing and peer-to-peer networks.
Using Classy gives you access to effective analytics and reporting tools allowing you to track vital user metrics and gain valuable insights into those who donate to you.
Sponsor matching is another neat feature of this platform. Through this, you can encourage donors to match the donations of others, potentially applying a multiplier effect to single donations.
What's great about Classy is that it offers a unique way for you to engage your donors. Through Classy you can directly address your donors and thank them in real-time for their generous contributions.
Give your donors specific information about how their contributions help your cause and supply them with updates on how your campaign is functioning with a customizable campaign bulletin board on your donation page.
You can also thank your donors through rewards that scale in value relative to the size of the donation made.
The platform does a lot more than facilitate fundraising campaigns. Through the platform, you can create, manage, and promote events.
You can manage your supporters, track their interactions with your web presence, and view reports for instant feedback on how
Classy is a very flexible platform that has a lot of tools for your organization to take advantage of.
Indiegogo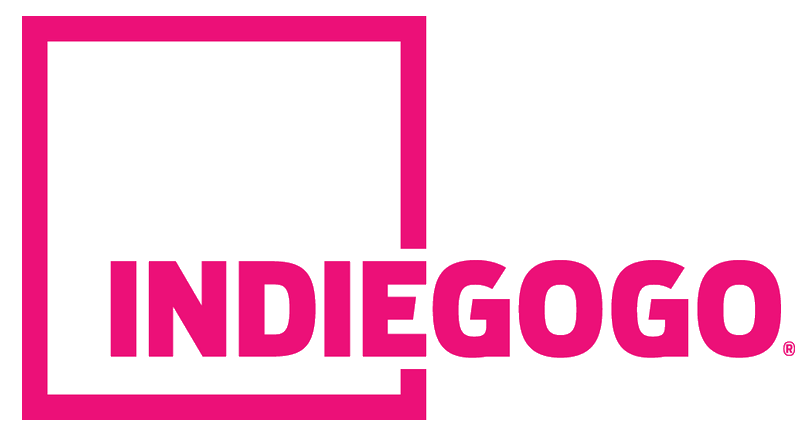 Indiegogo is an art-centric crowdfunding platform, but it's not just for art. Nonprofits can crowdfund on it as well!
Indiegogo uses a tiered gift donation structure, meaning your organization can offer merch, recognition, or any other gift in exchange for donations. For example, you might decide to offer three tiers: For $5, you might list donors' names on your website. For $50, you might send them a hoodie with your logo or slogan on it. For $100, you might offer to engrave a plaque with the donor's name at your headquarters.
Indiegogo has a lot of flexibility when it comes to gift tiers, so long as they're within reason. Any gift you offer needs to be guaranteed, so make sure to only offer something you know you can give.
The tiered donation system gives a nice extra incentive to donors who care about your cause but may need a little push.
Unlike its competitor KickStarter, Indiegogo allows for flexible funding. This means that, even if you don't reach your goal, you'll still be paid for what you've raised. Note that even if you don't hit your goal, you're still obligated to fulfill gifts or rewards that you're offered for your donation tiers. If you don't you may have to give back the funds.
What's more, you can also continue to raise funds even after you've hit your goal. This is a powerful tool since many funding campaigns tend to actually build up more steam than required to hit the goal. Instead of shutting out potential donors, Indiegogo allows your organization to continue accepting donations for improvement of the current project, or for use in a later one.
One disadvantage to using Indiegogo is that it's less well-known than similar platforms like GoFundMe or KickStarter. This isn't intrinsically a bad thing, especially if you're marketing your campaign yourself, but don't expect as many donations to come in from people merely browsing the site.
Funraise

Funraise is here to help you raise more online. Right off the bat, Funraise has some tools that will help you target the right audience with your crowdfunding promotions.
Use their nonprofit CRM to gain valuable fundraising intelligence. Wealth screening is a built-in tool of Funraise that helps you match your organization to the best potential donors out there.
This powerful tool will maximize the engagement and yield of your fundraising efforts.
Some of the features offered by Funraise include the hosting of virtual events, social media promotion of events and campaigns, building fundraising websites with branded content, and automated text and email services.
Funraise allows you to effortlessly track the progress of your crowdfunding campaigns with live donor activity feeds and fundraising progress reports.
You don't need to be equipped with technical know-how to make a great-looking landing page for your fundraiser, but through Funraise, those knowledgeable in the arts of HTML and CSS can further customize your campaign even further.
There is a lot of room for creativity when using Funraise. You can add your branding to every aspect of your fundraising campaign through this platform.
You can create a very compelling donation funnel for your prospects by screening in the early stages, then seal the deal with quality branded content once you have a lead on the hook.
An overall well-rounded platform, Funraise is guaranteed to get the job done.
QGiv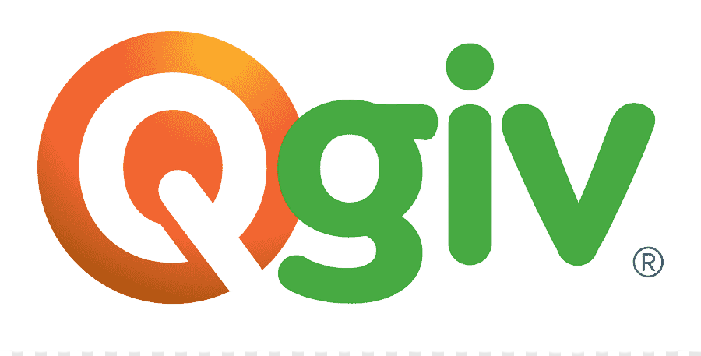 Tailored for the fundraising efforts of nonprofit organizations, QGiv has crowdfunding down to a science.
Through QGiv, you can construct an incredible crowdfunding page within minutes of creating your account. With no web design experience at all, you can make competent donation forms and information pipelines for your organization and donors.
Like all of the other crowdfunding platforms on the list, QGiv allows you to customize your donation landing page with your own images, videos, and language that's consistent with your branding.
QGiv makes it easy for you to make the most out of your crowdfunding toolkit, but if you ever need help, QGiv's users have rated their customer service system very highly.
A great feature from QGiv is their donation thermometer that shows how close your organization is to meeting its fundraising goals.
This will always be visible to your organization's members and employees, but it can also be configured to be displayed to your audience.
Creating a sense of urgency like this is vital to incentivizing donations. Making a deadline encourages potential donors to act quickly so that they can be a part of the accomplishment of reaching your fundraising goal.
Snowball

With Snowball, you can raise more money faster with this very easy-to-use crowdfunding solution.
Like the others, Snowball allows you to craft custom donation pages that give you plenty of options for how your page looks.
Speaking of options, your donors will enjoy the benefits of having multiple donation options to choose from.
Snowball's data reporting tool gives you valuable information that lets you remain one step ahead of consumer trends so that your crowdfunding efforts will only become more informed and successful over time.
Instead of forcing donors to wade through a sea of questionnaires and surveys, Snowball automatically collects data that you need to make good decisions.
A vital aspect of Snowball is the effectiveness of their social media sharing program. Through their carefully designed social sharing tool, you can create personalized and customized branded social media content through which you can promote your fundraising efforts.
On top of that, promotional content from Snowball can be seamlessly shared by donors in a way that multiplies your reach and engagement on social media.
Additionally, you can observe valuable metrics and derive actionable insights from the results of your social media outreach efforts.
Watch platforms like Twitter and Facebook become hotbeds of donors with the incredible effectiveness of Snowball's social media solutions.
Through this crowdfunding platform, you're almost guaranteed to see your donor pool Snowball. See what I did there?
All jokes aside, Snowball is another in a long list of highly efficient and effective crowdfunding platforms that will drive engagement and increase your donor pool.

Marketing Your Crowdfunding Campaign
Crowdfunding is great, but simply setting up a campaign and leaving it typically doesn't work. You'll need to generate some interest in your campaign. There are three main ways to do this:
Email Marketing. If you're an established nonprofit, you likely have a base of donors already. If you have their email addresses along with consent to send them emails, you can shoot off a few regarding your crowdfunding campaign. Your donors care about your cause, so encourage them to share your crowdfunding project with their friends and on social media.

Publicity Events. Host an event in your area to gather the community and get people talking about your campaign. You can host a presenter, give out snacks, or just let people network, all with the backdrop of your campaign.

Traditional Marketing. There's nothing wrong with doing a little advertising. Social media ads are a great and cost-effective way to get the word out about your campaign. You can also reach out to a local newspaper or TV station and ask if they offer discounts for nonprofits that want to advertise with them!

Criteria for Choosing the Best Crowdfunding Platform
To wrap things up here, let's go over some of the things you need to look for when considering the best crowdfunding solution for your nonprofit organization.
When considering crowdfunding platforms you should look for:
Customization
Sure, crowdfunding platforms can set you up with a donation page, but can you customize it? How can you differentiate your organization's donation page from thousands of others?
The best crowdfunding platforms give you some freedom in how you can express the tone, imagery, and message of your organization's brand. Anything short of that will leave your landing page looking generic and generally uninteresting.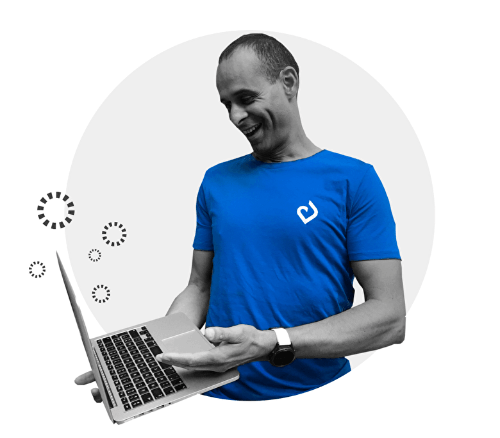 Sam is writing down all of the criteria his new platform needs to have!
Promotion
The best crowdfunding platforms will include an integrated method for promoting your fundraising efforts through several channels of communication.
This includes text message correspondence, email marketing, and easy ability to share your landing page through social media. The top crowdfunding platforms will even allow you to customize your emails and social media thumbnails to make the promotions as engaging as possible.
Data Access and Insights
In fundraising campaigns, the second most important asset you gain other than cash is data. The data you collect from donor behavior is paramount to the success of your next fundraising campaign.
The data you collect from donors can give you insight into where they came from. Did they find your donation page on social media, or through word of mouth?
Did this particular donor spread the word and refer more donors? How much did they donate?
Information like this can boost the success of your next fundraising campaign dramatically, so the best crowdfunding platforms collect and display this data for you automatically.
This is a significant improvement to the alternative, in which you would need to collect the data yourself via surveys and questionnaires.
Pricing/Fees
Once you consider the processing fees and platform fee (if it applies), will the cost be worth the time and effort you put into the crowdfunding campaign?
For some organizations, the amount of money gained from a crowdfunding campaign won't be enough to be worth it. Consider this factor carefully when choosing a crowdfunding platform.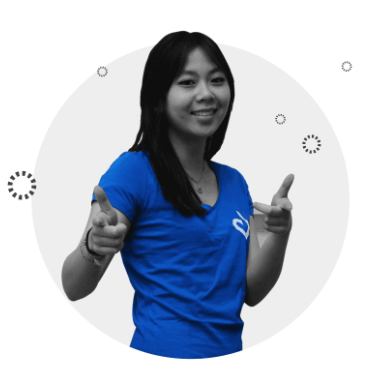 Thâo found a crowdfunding site that she loves!
Take a close look at your organization and how often you expect to start a fundraising campaign, and how much you realistically expect to make from it.
Some platforms may be too expensive or offer features that your organization doesn't necessarily need. Others may offer too little for the requirements of your campaign. Weigh these factors carefully when choosing your crowdfunding site.
Overall, the entries on our list have a little something for every nonprofit association out there. There's no doubt that each one will get the job done for your campaign needs.

Springly is trusted by over 15,000 nonprofits to help them run their organizations on a daily basis. Try it, test it, love it with a 14-day free trial!
Trish
Recommended articles
Online Fundraising Optimization for Your Website: Explained

Briana