The Top 10 Best Financial Practices for Nonprofit Organizations

Briana
Best financial practices relate to more than just accounting. The finance side of most organizations involves budgeting, internal controls, auditing, risk management, tax declarations, and much more. The cost of these financial services is a part of any organization's overhead expenses.
Limiting overhead costs is prudent for nonprofits. However, it is important to find the appropriate balance between cost-cutting and ensuring accurate work. Defining thorough financial processes provides transparency and reduced organizational risk. Both of which increase the level of trust that members, donors, contributors, volunteers, and the board have in your organization.
To help you confirm that you have the right internal processes in place, we will cover the following in this article:

#1: Create Internal Guidelines That Reduce Risk
Pilots use checklists to ensure their safety. By making sure procedures are followed each and every time they fly, they reduce the chance of an accident. Nonprofits are no different! By developing a clear and concise set of guidelines that are always followed, risks can be minimized. Here are some ideas for what your guidelines should include:
Processes: These help make sure your organization is always compliant with all relevant laws and regulations you may be subject to. They also ensure that the correct data is captured when transactions take place. They should be a set of easy-to-follow documents that explain, "How to" do certain functions.
For example: Try to think through your organization's repetitive procedures such as:
How to process a donation

How to make a deposit

How to make a new member account

How to conduct yearly closing
Once you have made your list, write down exactly how it is to be done. When you bring in new hires, or employees take over different duties, it will be much easier for them to properly perform these tasks.
Pro Tip: Be sure to check out Notion, a collaboration platform you could use to detail your procedures. We use it right here at Springly to define all internal processes to make sure everyone is on the same page. It's a great way to achieve a high standard of general and financial management at all levels of your organization.
Policies & procedures: Like the processes above, having your policies in writing will help to make sure that functions are performed correctly. For instance, your organization may receive gifts that come with restrictions or certain criteria of use defined by the donor. It would be a great idea to have a clear, written procedure about how this type of gift is treated so that the donor's wishes are always respected. Clear and transparent policies lead to predictable and stable outcomes.
Rights: Different people within your organization should have different administrative rights for documents and access to printed information as well as that housed within the software. This is to protect information from fraud, misuse of information, or even simple human error. For instance, someone with unnecessary rights to edit a document might innocently make a change that causes a problem down the road. Granting rights that more specifically align with a person's actual job also reduces exposure to potential problems.
Policies and administrative controls do not mean you lack trust within your organization! It simply ensures that critical aspects of your operations are secure and compliant with regulations and best practices. Without defined ways to reduce risk, transparency becomes difficult. Transparency is a key component of member trust and without it, you risk losing them altogether.

#2: Support Different Actions With Distinct Roles
Having multiple people filling essential roles allows you to better define the level of responsibility of any individual involved. This aligns with the structure of many large for-profit businesses. For example, a company's Sales team would not be led by the same person as its Credit Risk team. Functions are separated to ensure proper accountability.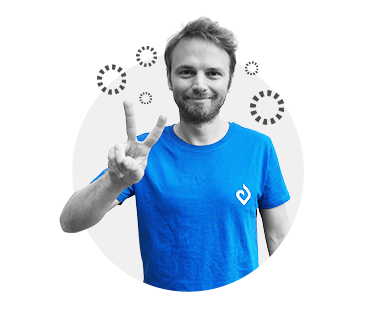 Peter is feeling at peace with his team members having distinct and essential roles!
In the case of both corporations and nonprofits, distinct but complementary roles are a great way to ensure the proper checks and balances as well as prevent fraud, loss, and inaccuracy.
Additionally, skills required to complete tasks such as financial strategy, budgeting, accounting, risk management, internal control, and audits are so diverse that they often must be addressed by different people, each with their own expertise.
A further benefit of having multiple people accountable is enforceable transparency within each process. Also, remember that more brains equals more innovation! When individuals who have various backgrounds and skillsets collaborate with one another, they bring their distinct experiences to the table. When people work with an open mind and build on each other's ideas, we can see novel solutions to complex problems that any one person, or team, could not have designed alone.
General Overview of Typical Nonprofit Roles:
Executive committees or nonprofit boards: These people possess key organizational knowledge like who can sign checks, how much is owed on loans, and who is listed on bank accounts. They review financial documents and filings and are charged with understanding and signing contracts.

Accountant: Your in-house or third-party accountant reviews your financials and helps you make the best decisions. Depending on the software you use, you may need to recruit someone highly skilled to interface with your financial records. The great news is that if you are using Springly, everything is done for you and your accountant to use. An accountant must be familiar with "GAAP," which is an important aspect of an external IRS audit.

Bookkeeper: This person keeps track of day-to-day financial activity. In some organizations, this may be a Treasurer.

Auditor: This role assists in preparing your 990 reports.

Internal control: This regulatory role ensures compliance with regulations, restrictions, and policies.
Pro Tip: If you are struggling with a restricted budget and are not able to employ all of these people internally, consider taking them on either as volunteers or part-time employees who have a specific, limited number of working hours each month.

#3: Receive the Proper Training
Accounting for tax-exempt organizations is different from "regular" accounting. Unfortunately, these differences do not release your organization's responsibility to ensure your internal policies are aligned with GAAP accounting and IRS regulations!
The differences in accounting rules between for-profit and nonprofit organizations is something to keep in mind when finding the right support for your organization. When interviewing for in-house or third-party accounting support, ensure you ask pointed questions about the applicants' experience with nonprofit organizations similar in size and structure to your own.
In addition to ensuring your accountants have the proper experience to correctly book expenses/ income and understand the importance of the 990 forms, consider providing dedicated training to all parties involved in finance. This will ensure that your board members are able to interpret finance results correctly and internal controllers can spot any items of concern.
AICPA offers an online 30 CPE credit not-for-profit certificate program that aims to provide this type of solid foundation in the core financial knowledge area. Alternatively, nonprofitready.org offers a free 2-hour online training in nonprofit financial management along with a series of other finance and accounting courses that are definitely worth a look.

#4: Use Tools Dedicated to Nonprofit Activity
Many nonprofits use software designed for medium to big corporations. However, these programs are often not designed with the nonprofit in mind. Consider choosing a software solution designed for nonprofit accounting that has financial tools to help value in-kind donations, send tax receipts, manage stock donations as opposed to the "regular" financial transactions found in a for-profit company.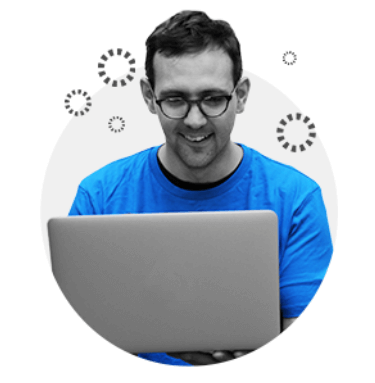 Productivity has skyrocketed for Matt with his new dedicated software!
Most software has helpful automation features, which allow you to build statements without having to become an accounting expert. Software should be easy to use and adapt to all accounting levels. Paid or free training is often available for software suites if you feel your organization needs some help. You may even find helpful how-to's on YouTube.
Pro Tip: Designate an employee or volunteer to learn all the aspects of the software. When you have at least one person who dedicates time to learning the software quickly, they become an expert. This person can support the rest of the organization and pass on their knowledge when issues arise. Ideally, your in-house expert can write easy to follow guides and job aids for others to follow.
When choosing a financial software, look for the ability to produce a:
Budget and perform program cost accounting

Statement of Financial Position, also known as a balance sheet showing your assets, liabilities, and equities

Statement of Activities, which is similar to the income statement of a company and shows your revenues and expenses.

Statement of Functional Expense that shows the purpose and category of all your expenses

Statement of Cash Flow detailing cash inflow and outflow
In addition, ensure that your software can store all the necessary information to fill out tax forms such as IRS Form 990. An added benefit is a clear and simple way to monitor finance on a daily basis.
For many people, financial documents are not necessarily user-friendly. A clear dashboard showing key performance indicators (KPIs) along with simplified graphs and tables can help you determine your financial state, and make sound decisions.

#5: Create and Follow an Annual Budget
Annual budgets help you choose and manage expenses and anticipate your level of cash flow throughout the year. Of course, unanticipated events arise, so your budget will need to be modified and adjusted on a regular basis. While it is not efficient to constantly make changes, it would be especially important when an event occurs that has a large effect on your organization.
For example, nearly every organization was forced to make changes to its budget in the spring of 2020 when events were canceled due to the COVID-19 pandemic. In your budget, be sure you are realistic with your human costs.
Nonprofits are built from people. Even though overhead costs are often scrutinized in the nonprofit world, we need to push back against the idea that organizations can operate at zero cost. After all, more people = more impact! Investments in people, hardware, and software must be made to build a sustainable, transparent, and efficient organization that can accomplish its goals. Therefore, don't be afraid of your operating costs. Embrace them, but be smart about how you are spending your money.
Along with your budget, building a pluriannual (multi-year) strategic plan which supports your overall mission is a great way to align your annual budget with your organizational goals.
Part of your budget should include a "rainy day fund" or strategic reserve of cash. 2020 reminded all of us that events can be unpredictable. Having cash earmarked for an emergency can make the difference between being able to adapt, or having to cease operations. The pandemic is just one example of events that could potentially occur.
As you will see below, budgets are an important process of the audit and monthly closing process. For your organization to succeed long term, it must adapt and evolve over time. The good news is that the more you know about your organization's financial habits, the better your budget will be.
If you are making a budget for the first time, you may be pleasantly surprised that understanding where the budget constraints are can reduce uncertainty and the stress of the unknown. Over time though, you can take that knowledge and make a better budget the next year, and the next year, and so on.

#6: Have A Strong Monthly Close
The end of each month is the best time to take a look at your budget and compare it to your actual accounting data. This is called the "Monthly Close." It is an opportunity for you to see if you are staying on budget and address any discrepancies and fix them before they become a larger issue.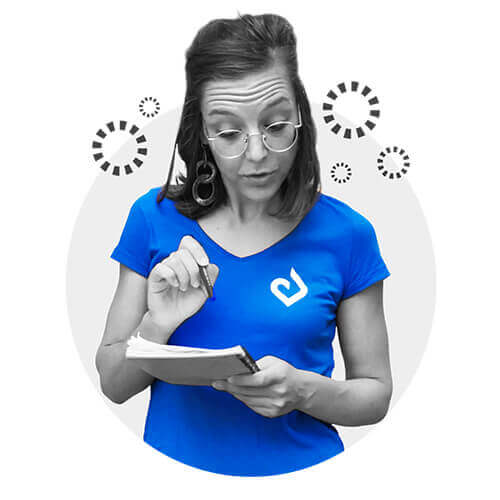 Corinne is taking a close look at her forecasted and actual budgets!
Here are a few of the things you'll need to do during your closing:
Reconcile any differences between your internal accounting and your bank statements

Make sure all checks have been deposited for that month

Check that income and expenses are attributed to the correct programs

Send out reminders for any payments you are expecting, such as membership renewals or recurring donations

Check to make sure any outstanding debts have been paid

Look for any negative trends that need further study

#7: Monitor Programs Individually
In order to make strategic financial decisions, you need to have an accurate picture of exactly where your funds are coming from, and where they are going. This is understandably difficult when you have multiple programs and donation campaigns going on at once.
Rather than looking at only the financial "big picture," consider examining each program individually. This allows for precision in monitoring program performance and helps you to determine whether you should change the focus of your efforts by making small, effective changes.
For example: An organization currently holds quarterly membership drives. When they were looking at the financials in aggregate, it looked like the member sign-up was significant for the outlay of costs. However, when they looked at each of the four individually, they realized that the summer and fall membership drives had extremely low engagement due to summer vacations and back-to-school events. The organization decided to only hold membership drives in the spring and winter. Utilizing the funds saved from eliminating the other two events made the two remaining much more impressive and increased the overall sign-ups per year.
Individual program tracking helps you achieve transparency. With full transparency and good accounting practices, you gain an understanding of where additional funding could be helpful. You can then search and apply for relevant grants and have all the relevant information available for the application process.
When you get to your regular audit, described below, individual monitoring will help you achieve more useful and accurate information for future planning and evaluation of current results.

#8: Draw The Line Between Personal and Professional Expenses
It is not uncommon that, in a pinch, a member of your team may use a personal credit card for nonprofit expenses. This is especially true for small organizations. It's understandable and human to want to help! However, this is one practice your organization should never make into a habit. Let's talk about why.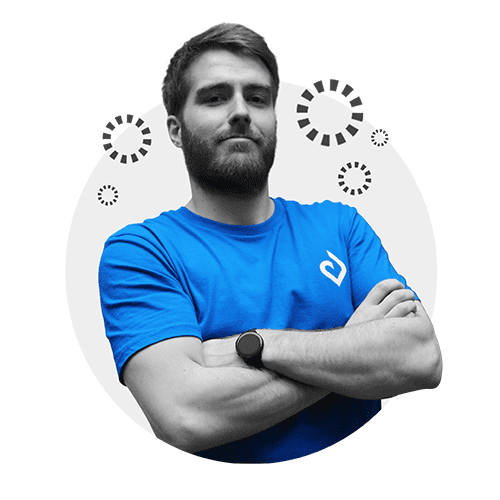 Anthony knows delineating personal and business expenses is crucial!
First, using a dedicated organizational credit or debit card makes tracking expenses much easier. As stated above, knowing exactly where you are spending is essential.
Second, centralizing all organizational expenses leads to transparency and accountability. In the business world, many corporations require the use of a company card just for this reason. It reduces the chances for fraud and abuse when you don't have to reimburse employees based on receipts they hand in. There's a greater chance they can intentionally or accidentally mischaracterize these expenses.

#9: Perform an Audit
When many of us think of an audit, we imagine something scary that is to be avoided. Nothing could be further from the truth!
Regular audits lead to accuracy, transparency, and long-term success. All of your finance and accounting practices must be able to adapt and evolve over time for your organization to succeed in the long run.
Regular and thorough audits allow you to periodically update your policies, procedures, and allocation of resources. An audit is the best tool to accomplish this.
When you conduct your audit, make sure to look at everything on the following four levels:
Human-level: How are people functioning in their tasks? How many people are required to complete the tasks? Are they working at peak efficiency?

Skills level: Does everyone possess the skills to get tasks done? Do they need additional training? Are there other methods that are easier?

Processes: Are the processes efficient? Are they complete?

Tools: Are we selecting the right software and hardware for the tasks? Are upgrades and improvements warranted?
In each area of your organization that you are auditing, everyone who plays a part in the functioning must be included in the audit. This ensures that you don't miss any important information or data. members of the area to be audited must take part.
By conducting your monthly closings and regular internal audit, you will be prepared to answer questions and can avoid concern and worry when the IRS contacts you. Also, share the results of the audit with your employees and members. Transparency and accountability are the hallmarks of successful nonprofits!
Pro Tip: An audit is more thorough than the monthly closing. The good news is that by doing a good job at your monthly closing, your audit will be smoother and more accurate. You'll have all the data gathered already and be ready to review.

#10: Adopt Transparency
Achieving and keeping the trust of members, stakeholders and the public can only be achieved through transparency. As stated above, sharing your audit is one way to achieve this. Donors to your organization need to know how and why their money will be spent.
For example, a potential donor might wonder why 15% of their donation is spent on organizational expenses. They may ask, "why isn't it 10% or 5% or even 0%?"
By being transparent they will be able to see how that 15% of overhead is actually being wisely spent and ensures the day-to-day and long-term success of the organization through necessary administrative and accounting tasks and attracting professional employees. Any hint of fraud or improper spending is avoided by showing where every cent is spent!
In addition, transparency is also important for any external audits that may be conducted by the IRS or state agencies where your organization resides. These audits can be triggered for a variety of reasons, and sometimes they are just random "spot-checks."

Springly is trusted by over 15,000 nonprofits to help them run their organizations on a daily basis. Try it, test it, love it with a 14-day free trial!

Briana
Recommended articles
How To Use A CRM For Nonprofits For Better Daily Management
Trish
Communication
Social Media
Marketing
A Comprehensive Guide To Instagram For Nonprofits
Trish
How to Analyze Your Nonprofit Email Marketing Statistics

Danica