>

Best Social Media Management Tools for Nonprofits

Danica
Social media platforms hold huge potential for nonprofits. It can be used to find new donors, connect with others, give greater visibility to their cause, see what's trending in their sector, the list goes on!
However, with so many different platforms and strategies, social media for nonprofits can be a little overwhelming. That is why there is an entire market of tools out there to help you manage your social media.
We have chosen our four favorite tools - and, as a bonus, some of them have discounts available for nonprofits!
Today we will go over these tools:
Let's check them out.

Hootsuite

Hootsuite is a powerful tool that helps you with social media marketing and management. You can monitor all of your social media platforms from one place, from a single dashboard. Its main selling point is that it is great for creating and promoting content. It allows you to schedule posts across all platforms, manage your content, and help you monitor and engage with relevant topics in your sector.
An added benefit is that you can have multiple users on the platform, so it can really become a team effort! It is a great tool for scheduling, monitoring, and analyzing all of the great content you are putting out there.
As it is a powerful tool, Hootsuite can get a little pricey. However, as a nonprofit, you can enjoy 50% off certain plans!

Awario

Awario is a tool that focuses on monitoring and listening to people talking about your organization, and helps you find and join in on those conversations. It tracks any mentions of your nonprofit on multiple social media platforms and the Internet in general. It is a great tool for research, analysis, and tracking and understanding your online reputation.
It is a data-driven platform that creates insights on who your audience is, where they are, how they feel, major topics being discussed, and so on. Your dashboard can look something like this: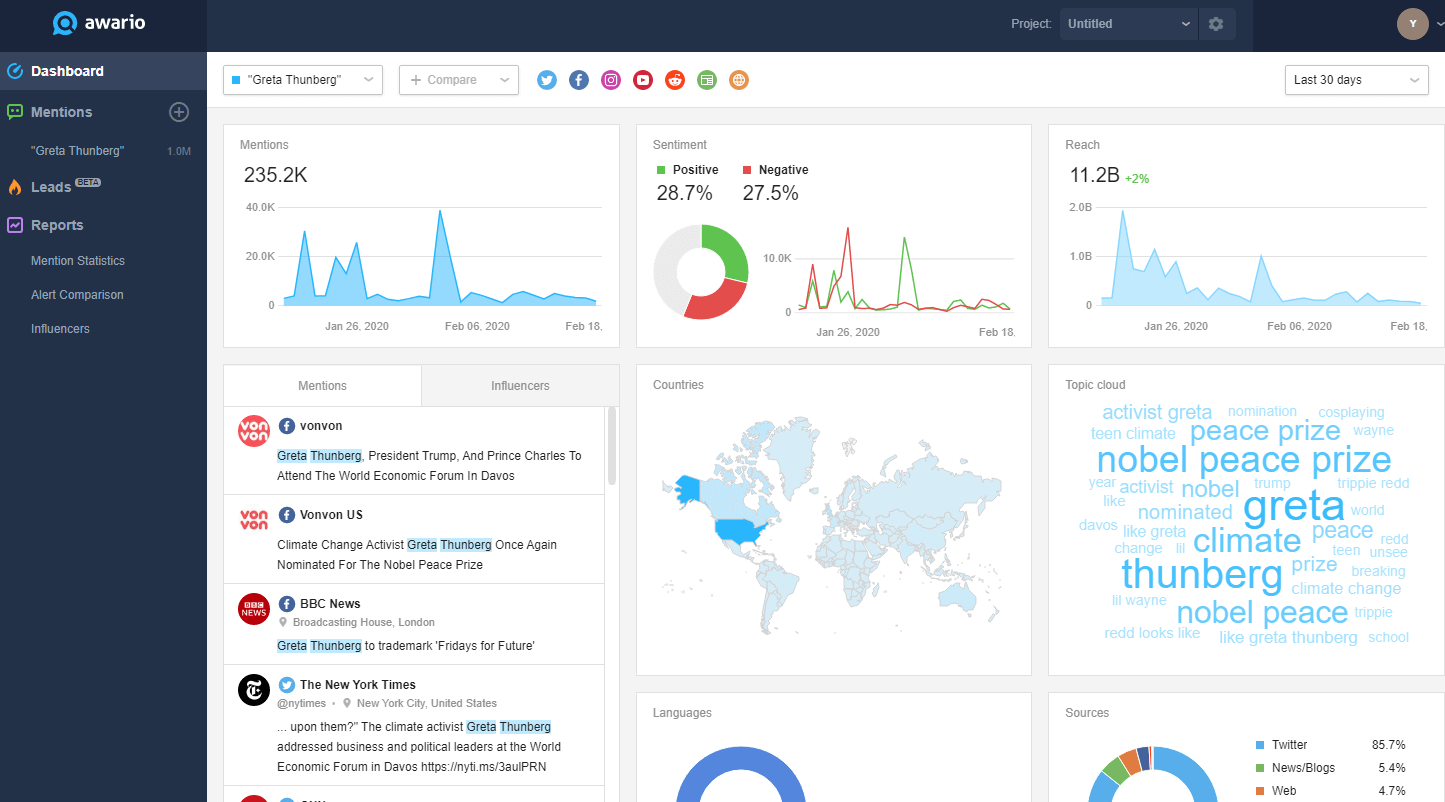 Source: Social Media Today
The company has set up Awario For Nonprofits, which means you can get 50% off the platform!

Bitly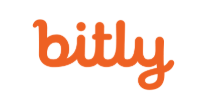 Bitly is a URL shortening service and a link management tool that allows you to send and post links that are short and simple. URL links are usually very long, but with Bitly, you can have a link that is only a few characters long. You can also track your links to get great insights!
It is perfect when posting things on platforms such as Twitter, where characters are limited. By shortening URLs and tracking their performance, you can take a deeper look into your social media stats.

Buffer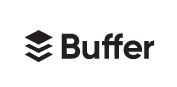 Buffer is your solution to social media management. It is great for publishing content across all of your platforms, analyzing your performance, and planning all of your new content. Like other tools, there is a single dashboard that allows you to access all of your social media platforms in one place.
With Buffer, you can visually draft, plan, and schedule your social media campaigns, review your content, and dive into your performance statistics. With features like Hashtag and Instagram Stories Planners, custom reports, and stories and post analytics, you can make the most of your social media strategy.
As a nonprofit, you can enjoy 50% off all plans offered on Buffer!

We know implementing and maintaining a social media strategy on mutliple paltforms like Facebook or Linkedin can be difficult and time-consuming, but we believe these tools can help you take your content to the next level and further your reach.
I hope this has been helpful, if there are any of your favorite tools we may have missed, let us know in the comments!
Springly is trusted by over 15,000 nonprofit's to help them run their organizations on a daily basis. See if it could work for you with a free 30 day trial!