How to Find the Best Training For Your Church Treasurer
Jules
The role of a treasurer in a nonprofit can be quite complex. Their responsibilities can be time-consuming and require a high level of accuracy and organization in order to perform them adequately.
Since this role is a significant responsibility, it is crucial to have a person that is not only trustworthy but able to handle various tasks while ensuring legal compliance and transparency in bookkeeping.
Fortunately, there are a lot of great training options available to give your church treasurer the knowledge needed to excel at the position!
Here's what we'll cover today:

Why Do Church Treasurers Need Specific Training?
A volunteer without specific training may suffice for basic record-keeping and transaction purposes. However, the church treasurer title comes with numerous responsibilities that are integral to the function and proper management of nonprofit organizations.
Many churches handle lots of cash, in-kind donations and gifts from congregation and people throughout the community. Without the proper skill and learning, the treasurer may not have critical information needed to handle more complex transactions.
While the role plays out similarly to any nonprofit organization treasurer with the basic spread of responsibilities, there are a few variants between nonprofits, charities, and churches that may require a bit of additional education to facilitate proper policies.
Duties of a Church Treasurer
Church treasurers may be volunteers or, in the case of a larger church, may be a paid position. Regardless, the job duties of a treasurer are often best performed with the assistance of a second individual. A financial secretary or a small team of accountants can help to ensure the accuracy of financial data.
Here are some common responsibilities that a church treasurer is expected to perform:
Weekly Tithes
Most churches have a procedure for collecting tithes, whether that is the expectation of a specific percentage of a church member's total income or as simple as the passing of a basket or hat to accept offerings during service.
Accounting and documenting these donations are a church treasurer's primary responsibility and the nature of these regular donations is a typical differentiator from standard nonprofit treasurer procedure.
Donation Receipts
Churches are filled with members who come together to celebrate their shared religion. To keep churches the safe space they are meant to be, the IRS is a watchdog of sorts to ensure members' funds are used appropriately.
Transparency is essential to verify that funds are being used appropriately to the organization's mission and proper documentation is critical to document cash flow. Church treasurers are responsible for providing donation receipts to donors for tithes and any other kind of donations the organization receives, as well as remittance forms.
These donations and transactions need to be detailed and classified in a ledger to show all relevant information about a donation, including the amount, donor, type, and whether the donation is restricted or unrestricted in the governance of its usage.
Money Handling
Performing transactions involving money is a key responsibility for a treasurer. To ensure proper money handling, a witness e.g., a Deacon of the church, the Minister/Pastor, or other trustees or clergy members, is generally required for counting money and preparing deposits.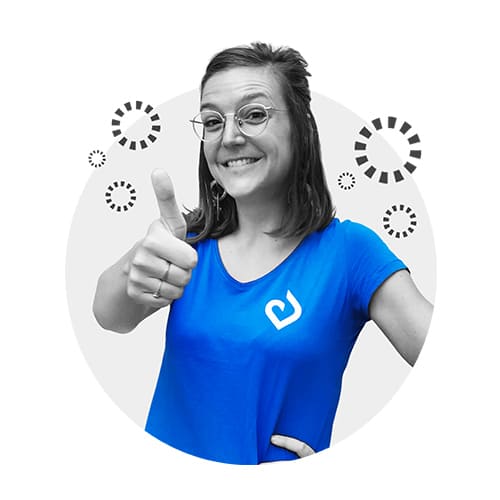 Corinne loves sharing unique advice for church treasurers!
This is a situation where having a finance department or a team of accountants can be useful, as there are more eyes on church finances and transactions to ensure everything is accounted for and legitimate.
Depositing cash as soon as possible is an important security procedure to avoid human error like misplacing funds and helping to prevent fraud.
Bank Reconciliation
A treasurer needs to be able to analyze financial reports and compare the church's records to monthly bank statements to find discrepancies. Once discovered, the treasurer will need to research the situation to determine the cause and identify a solution.
In larger churches with larger quantities of charitable contributions or transactions, it may be beneficial to perform these reconciliations on a weekly basis.
Human Resources
Treasurers are also expected to handle the financial obligations related to payroll employees on the church staff while compensating and recording any reimbursements or expenditures necessary for the completion of employee job obligations.
Fundraising Projects
As these events are designed to acquire funds for the organization, treasurers are usually expected to participate in some fashion, often accepting and documenting donations to ensure an accurate record and prepare cash receipts for donors.
Financial Reports
There are a wide variety of financial documents that a treasurer must compile, organize, and often present to the board, other key organization members, and the IRS. There are often specific guidelines for the proper creation of this paperwork including how to organize and categorize information for readability as well as legal compliance.
Usually, the treasurer will relay the main results of the most important financial reports at monthly meetings, often to the congregation at large as well as key church decision-makers.
It's also integral to be able to prepare a concise page with a section for each key aspect of financials. Consider including graphics and breaking down the information into manageable topics in a PowerPoint presentation to maintain listener interest.
Taxes
Preparing taxes is a joyous event for those who know what they're doing. Ok, "joyous" may be a bit of a stretch. However, because the treasurer plays a part in handling tax document preparation, ensuring that they have the appropriate training will certainly help them prepare documents that require attention to detail and accuracy!
Also involved are providing tax statements for donors, arranging audits, providing documents to employees, and verifying the accuracy of all statements.

Basic General Accounting Resources for 2022
Before getting into more advanced training for your church treasurer, there are some free and affordable options to help with the basics.
Nonprofitready.org
One easily accessible option is a free and simple course provided by nonprofitready.org, which is great for beginners. Once your treasurer has completed the basic courses provided by that link, the organization has more advanced courses available.
The National Council of Nonprofits
The National Council of Nonprofits is also committed to providing financial resources which can help nonprofits. On their website, you can find a lot of training tools and information which can prove invaluable to an inexperienced treasurer.
They also provide updates on legal updates, which is especially important since accounting and the law are often intertwined.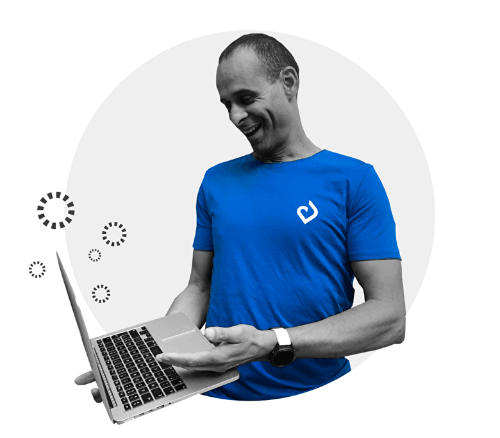 Sam is loving the basic accounting resources he can find online!
Springly
Not to brag, but our blog is full of fantastic articles and videos on all types of topics related to nonprofit management. If nonprofit accounting tips or more information on the nonprofit board treasurer role is what you're looking for, what you need might be just a short search away.

Financial Training Dedicated to Church Treasurers
While there are a wide variety of online resources which can help with general treasurer responsibilities, there are some differences between treasurer responsibilities pertaining to different types of nonprofits.
Online Courses
Churches have specific procedures that are important to learn for anyone filling this role, but fortunately, there are training courses that are designed especially for this position.
There is a wealth of knowledge to be found in an affordable, 12-week course (one lesson per week) provided by churchtrainingcenter.com. They also offer a comprehensive 52-week program for a more complete experience.
While there are a slew of other resources out there, we have truly found this one to be the best.
Church Resources
The head office of your church may also have extensive resources for training local treasurers.
Investigate what options are available through your organization. You may have a conference treasurer who can serve as a mentor.
There are a variety of PDFs and video sources that can provide affordable training options that can be found with a simple internet search.
You may also find suitable materials for use by taking advantage of what other churches have to offer. For example, the North Carolina Conference of The United Methodist Church has a set of training materials available online which may prove useful.
There are also a series of videos accessible via the Free Methodist Church of USA which is worth investigating.
There are also resources such as The Corinthians Project which is a free and secure donation payments platform. It's amazing what you can find with a little research!
Pro Tip: When newly-installed treasurers take office, the priority is to form a trustworthy team that not only complements their knowledge but proves a reliable asset for auditing and is able to maintain a high level of standards. Once you have an efficient accounting department, you can make the move to a church management software (like Springly!) that has in-house accounting tools to save time.

Springly is trusted by over 20,000 nonprofits to help them run their organizations on a daily basis. Try it, test it, love it with a 14-day free trial!
Jules
Recommended articles
How To Use A CRM For Nonprofits For Better Daily Management
Trish
Communication
Social Media
Marketing
A Comprehensive Guide To Instagram For Nonprofits
Trish
How to Analyze Your Nonprofit Email Marketing Statistics

Danica