Can a Nonprofit Organization Make Money?
Thâo
When the average person hears "nonprofit", they assume this to mean "no income". In fact, there is an existing stereotype of beleaguered nonprofit workers working for little to no compensation and surviving on passion, with the entity always struggling for cash.
Of course, this myth is patently untrue. Many organizations are perfectly capable of making money, and in fact, count on doing so. If a nonprofit wants to be effective in growing and championing their cause, they MUST make money. In this article we'll focus on a few aspects of accounting for nonprofit organizations - more specifically, we will discuss the limits set on earnings, and the rules to know.
Here's what we'll cover:

Are Nonprofits Allowed to Make Money?
The short answer to this question is: "Yes, absolutely!" How nonprofit organizations make money to live and grow is certainly important. The important restriction that applies is that these organizations are not permitted to distribute their funds to any private individual. Do nonprofits have shareholders? Not exactly, but the distribution provision includes founders, investors, directors, or other nonprofit stakeholders.
Nonprofits have salary costs just as for-profit businesses do. Thus, they may pay reasonable compensation to anyone providing services (like employees). Nonprofits are allowed to make a profit, but they must be funneled back into the organization's activities.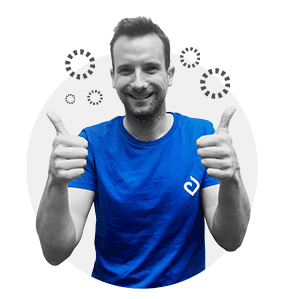 Making money gets two big thumbs up from David!
Because nonprofits are formed to serve a government-approved purpose, they are accorded a special tax-exempt status. With this status, they are held to a high standard of accountability with their income and expenditure.
To ensure regular income for your nonprofit, without having to depend solely on a single sponsor or major donor, we strongly recommend diversifying your sources of revenue. Having any commercial activity, like selling merchandise with your nonprofit's logo on it, can be an effective way to do this. However, you may want to tread lightly and review the advice below, along with any related nonprofit bank account rules.
Pro Tip: An important rule to follow (for 501(c)(3) charitable organizations especially) is to keep a distinct line of segregation between your charitable and lobbying activities. In fact it's best not to participate in lobbying unless you are a larger association and have set up a C6 organization to oversee your lobbying branch.

What are the Limits to Making Money as a Nonprofit?
The limits set upon a nonprofit organization depend on the type of income received. The IRS groups nonprofit income into two major categories:
Related Business Income
This income is made by leveraging activities that are related to the nonprofit's mission.
These activities include things like membership dues, grants earmarked for a specific purpose, a corporate sponsorship, revenue from an educational meeting, registration for an online or in-person event like an annual meeting, fundraisers, raffles, and any other activity that generates income that directly relates to and benefits its mission.
A good example is a gala. This is a big fundraising event for foundations and other organizations, which usually includes dinner and a silent or live auction. It's a good way to actively engage your donors in supporting your activity, as well as creating awareness of your mission. It also typically brings in good money.
Unrelated Business Income
Unrelated business income (UBI) is derived from activities that are not related to the organization's nonprofit purposes. This kind of income can be further divided into taxable and non-taxable UBI.
Taxable UBI includes: Sale of membership lists for advertising purposes, publication of a magazine, sale of a membership directory to members, sale of ad space on a website or promotional materials, revenue derived from endorsements, and income earned from fees received from a job search website. These are all examples of activities that do not directly relate to the accomplishment of a nonprofits tax-exempt purpose and are therefore generally taxable.

Non-taxable UBI includes: dividends and interest from investment accounts, royalty income, rents from real property, and income from research. In contrast to taxable UBI, these are all examples of activities that do not directly relate to the accomplishment of a nonprofits tax-exempt purpose and are typically not taxable.
Pro Tip: There are often exclusions for some of these activities so always consult with a tax or legal counsel before reporting activities on your Federal or State return.
Please note: If you are classified as a 501(c)(3) tax-exempt organization, most of the income you earn needs to be in line with your mission to avoid taxation. In cases of unrelated income, you don't want to spend staff time on these projects or hire anyone with the sole dedication of overseeing and directing unrelated activities.

How to Define Whether a Nonprofit is Earning on Related or Unrelated Activity
Sometimes a nonprofit makes money in a way that isn't related to their nonprofit purposes. For most organizations, an activity is unrelated (and therefore subject to income tax) if it meets three requirements:
It is a trade or business

It occurs regularly

It is not related to the purpose or mission of the organization
The safest bet when you're running a nonprofit organization is to be sure that most of your income comes from related business income like donations, dues, or fundraising events.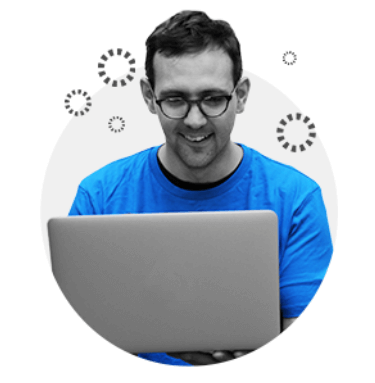 Matt is doing some bookkeeping to make sure he's
defining his earnings correctly!
There are also some expenses that you can offset the revenue as deductions per the IRS guidelines. These expenses include direct staff time or other resources used in the performance of the nonprofit's UBI activities. For example, an organization can deduct a percent of travel, meals, and non-entertainment expenses paid or incurred as part of UBI activities. For more specific information on allowable deductions, refer to the IRS Form 990-T.
If you are just getting started with your nonprofit it is a good idea to hire a tax attorney to ensure that your programs and proposed revenue are all above board. They can easily categorize your earning streams and have the best inside knowledge of how each type is used. In addition, it is always a best practice to have legal advice to cover your business.

What Happens if a Nonprofit Does Not Respect These Rules?
If a nonprofit organization earns in excess of $1,000 of UBI, it must file IRS form 990-T (Exempt Organization Business Income Tax Return). Bear in mind that too much UBI can threaten a company's tax-exempt status, and should be used sparingly.
An organization can earn money from a business activity, so long as it isn't a regular process and they pay income tax on these earnings. This will not put the tax-exempt status at risk. An example of this kind of activity would be selling organization-related merchandise at a yearly conference.
One final time, because it bears repeating, please consult a tax attorney before embarking on any nonprofit business venture to ensure that you comply with all United States tax regulations.

Springly is trusted by over 15,000 nonprofits to help them run their organizations on a daily basis. Try it, test it, love it with a 14-day free trial!
Thâo
Recommended articles
How To Use A CRM For Nonprofits For Better Daily Management
Trish
Communication
Social Media
Marketing
A Comprehensive Guide To Instagram For Nonprofits
Trish
How to Analyze Your Nonprofit Email Marketing Statistics

Danica