8 Top Tips to Improve Customer Service in Nonprofit Organizations

Corinne
Customer service is typically something one connects with a business and consumers. But it's just as important a concept for many nonprofits and for maintaining membership. The goal of having good customer skills is to make a community feel important, and for a nonprofit, satisfying their community needs to be top priority. This satisfaction leads to loyalty, participation in fundraising campaigns, and greater numbers of volunteers. In simple terms, customer service can be a strategic lever for growth.

Who Are Nonprofit's Customers, and Why is Customer Service Critical?
For-profit companies interface primarily with customers while nonprofits interact with four different categories of people: members, donors, volunteers, and other program participants. Keeping these various stakeholder groups happy is the key to nonprofit customer satisfaction.
Customer satisfaction is not equivalent to a retention program. However, member retention is often a byproduct of excellent customer service. Similar to for-profit businesses, nonprofits face competition from many organizations with similar goals. When charitable organizations cherish their communities and work to attract and retain members, they are more likely to maintain existing members while continuing to grow their base of support.
Without your base of members, your nonprofit could not exist. According to iMission Institute, great donors often stop giving to a particular charity because of some dissatisfaction with the nonprofit e.g., too many solicitation requests, unpopular leadership changes, or a change in organization focus rather than personal reasons like financial problems or lack of personal involvement in the cause.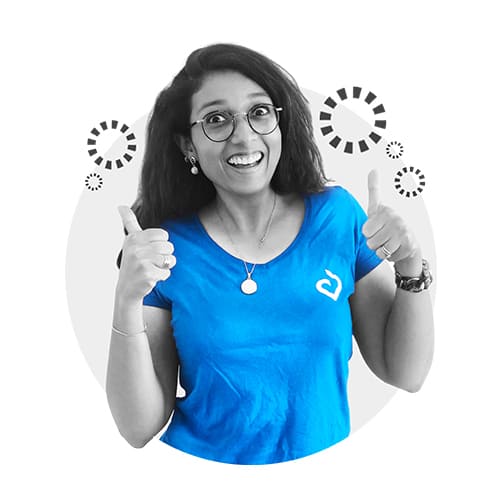 Salma is excited to start learning
some customer service tips!
Now let's take a look at a few tips to help you get started!

Tip #:1 Understand Your Community's Needs
To figure out how to serve your community best, let's break it down into its main components and address each one.
Members. When thinking about how to best support members, consider how they interact with your organization. To better understand their experience ask yourself the following questions.
How painful is the membership subscription?

Are the programs easy to understand for everyone (especially new members)?

Why are members with your organization and not a rival NPO; what do you offer that others don't?
What services do your members prefer?
Asking yourself these questions allows you to see your organization through the eyes of your members. You will be able to see where you may have growth opportunities to offer the best possible experience for your base.
Donors: Ensure that your organization has a plan in place to provide sufficient support to donors when the need arises. Consider what type of resources are readily available on your website to preempt common issues - particularly around donations. Confirming you can answer the following questions is a great place to start.
How will you field donor questions, concerns, or complaints?

Do you know how to fix the problem if there is an issue with a transaction or if they need to change their method of payment?

Is someone paying close attention to billing address changes?

How about marital status or name changes?
Volunteers. Understanding the experience of your core volunteer base is also important. Begin by asking yourself the following.
How efficient is the volunteer research in your organization?

Do you offer clear and open channels of communication?

Is there a simple onboarding system?

Do you have an internal "referent" to handle any questions or concerns that may arise?
Developing, or enhancing, avenues of support for volunteers is one of the best ways to keep those volunteers engaged for the long term.
Others. Your organization has contact with a slew of other people. For example, members' families, vendors, regulatory agencies, and local schools. To keep relationships smooth and positive, put yourself in the shoes of these people. Ask yourself:
What would make you happy if you were in that group?

What aspects of your organization could potentially be frustrating?
Ensuring transparency and honest communication is always a great start but you may find other, fairly straightforward, tweaks you can make to greatly improve relations with stakeholders.

Tip #2: Seek Feedback From Your Community
This is a simple yet important way to learn what you need to know. Offer your community an easy way to share reviews and testimonials. This can be through your website or even a monthly organizational newsletter.
Ask members to share feedback after a specific campaign, such as subscribing to a membership program. This can be as simple as offering an exit survey or asking for comments.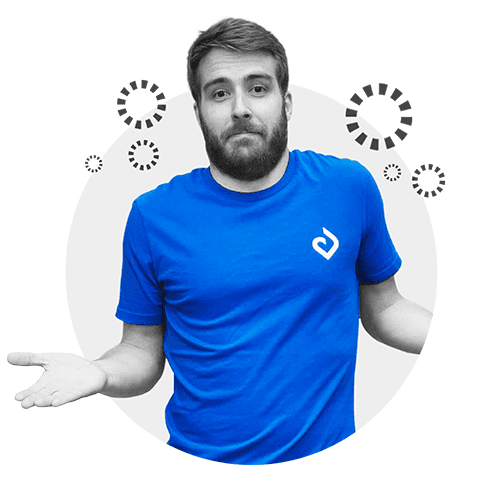 Not sure how your members are feeling, Anthony?
Ask them for feedback!
You may even decide to invite someone from a similar organization as a special guest to a board meeting. Especially if this nonprofit offers exceptional customer service. They may be able to offer tips and strategies to upping your game.
Pro Tip: While it's always hard to hear what needs improving, try thinking about critical feedback as a gift. To follow a trite (but extremely true) maxim - constructive criticism provides insight and is an opportunity for improvement. Use this data to help elevate the customer experience for your next round of members.

Tip #3: Set Up Simple and Clear Service Standards
You need to do a bit of a balancing act here: You want service to be human and empathetic, it must also be structured and standardized to be efficient. This can be accomplished with excellent efficiency coupled with appropriate language.
Timely and human are the key markers that you want to hit. Timely, because delay connotes a sense of non-caring or apathy. A community member wants to feel that they are valued, and making them wait is the best way to show them that you just don't care about them as a person. On the other hand, prompt communication makes that same community member feel that they are an important part of the organization.
Humanity can be expressed through language. If you don't have a specific person within the organization who works on public relations, find an excellent writer who can craft personable communications to members, donors, volunteers, and others.
Examples of service standards:
Acknowledgment of any request before addressing it

Centralized contact point

Tone and language match your values and ethics

Timescale for delivering service
An example of good service standards is to have an automatic email sent to anyone who requests support. This email should be written in personal language, acknowledge that their request will be met in a timely manner (even better if you can give a specific time period), and thank them for reaching out. These standards should also be included in your membership committee guide.

Tip #4: Exceed Your Community's Expectations
Nothing will delight your members and volunteers more than exceeding their expectations. Think of what constitutes good service, and then take it to the next level. This is an important skill to implement in for-profit businesses, and it's no different for nonprofits. For example:
Instead of a simple thank you note for a donation, consider enrollment in a free fidelity program as well

An automatic renewal program can add a survey to find out what value can be added for next year.

A membership upgrade can also include a free standard membership for friends and family

Upgrade a volunteer session with breakfast and coffee beforehand and a social media shout-out afterwards to delight your volunteers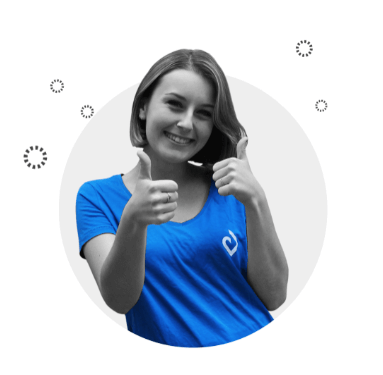 Going above and beyond is a sure way
to lead to a happy community!
Think about the special touches you can add to almost any aspect of your nonprofit services. It's just as important for nonprofits to make their people feel special as it is for businesses to cater to their consumers. Exceeding your community's expectations throughout their membership will set you up for an easier discussion come renewal time!

Tip #5: Get Inspired From Other NPOs
If you are particularly impressed with another NPO in your wheelhouse and wonder how they manage to make themselves look so good, ask them! Invite an administrator from that organization to present at a board meeting, or just have them meet with a key member of your organization.
Ask them how they "treat" their community and make them feel special. What services do they offer? Most will be happy to share, and it never hurts to ask!

Tip #6: Invest in Automation
Automation is your friend in customer service. By saving time on less important and/or manual tasks, you are freed up to attend more to the personal aspects of the job. Some things you can set up to add flexibility to your schedule include:
Automated workflows

Automatic communications and notifications (with personal language, of course)

Measurable objectives (with corresponding targets or KPIs)
People commonly like to pit technology against human community service. This is a mistake. Technology is not killing nonprofit customer service but offering a way to enhance it. If the smooth processes and effortless action of technology are coupled with a team that understands empathic communication, you have the basis for success.
Pro Tip: Among the nonprofits who can "truly claim customer service superiority", writes Peggy Carlaw, "one thing is certain: Every employee owns a piece of that prize. Simply put, a nonprofit cannot achieve customer service excellence without first attaining high levels of efficiency, quality, and productivity among its internal service providers."
Simply put, technology will get you to market customer service standards. Adding humanity creates that "wow" factor and that's where you truly achieve customer satisfaction.

Tip #7: Offer In-house Customer Service Training
Provide excellent training in customer service to your employees or volunteers. It is impossible to provide good customer service if you don't know what that entails. There are a ton of resources to learn more about customer service theory. Some of these include: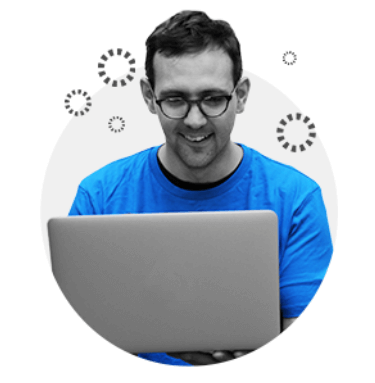 Matt is taking part in customer service training right now!
Nonprofitready.org (500 free learning resources on various topics including nonprofit customer skills)

Corporatetrainingmaterials.com (courses, outlines, personality tests, etc.)

HDI (online courses, private in-person group training, self-study, corporate training)
Pro Tip: Pick a team leader. If you have a customer service lead volunteer, member, or board member, that person maintains the responsibility to ensure appropriate customer service levels are maintained.

Tip #8: Recruit Team Members With Empathic Skills
Empathy is the key to providing the most exceptional community service. Find team members who understand that service is key for your organization to grow, and that have the kind of active listening skills that make for a great experience for co-workers and community members alike.

Springly is trusted by over 15,000 nonprofits to help them run their organizations on a daily basis. Try it, test it, love it with a 14-day free trial!

Corinne