A Detailed Breakdown of the Nonprofit Tax Form 990
Antoine
While nonprofits are technically tax-exempt organizations, we are sorry to say that unfortunately, that coveted status doesn't come without tax filings! The Internal Revenue Service (IRS) keeps nonprofits accountable through a variety of forms, called the 990 series.
Each different document within the 990 series is for a slightly different type of nonprofit tax filing. Your best bet is to confirm which version is appropriate for your specific organization upfront.
The standard Form 990 covers the vast majority of nonprofits so a good place to start, especially if this is your organization's first tax year, is to be prepared with all required information to file this version.
Here's a glimpse of what we will be discussing:

What Is Form 990?
IRS Form 990, which is officially called the "Return of Organization Exempt from Income Tax," is a comprehensive overview of your nonprofit or charitable organization. The form requires financial data, performance, activities, and governing, all of which is filed annually as part of your tax filing duties to the IRS.
This is a public document, which means that anyone will be able to access this document online, so pay special attention to how you express information.
That might sound like a frightening prospect, but this is all part of the requirements for nonprofit transparency and, if you play your cards right, an open and professional accounting on Form 990s could actually attract new donors and members to your organization!
Consider tax time your opportunity to outline all the amazing work your nonprofit has accomplished to fulfill your mission to justify your nonprofits continuing status as a tax-exempt organization.
Which version of Form 990 you need to complete is primarily based on your nonprofit's gross receipt intake and total assets.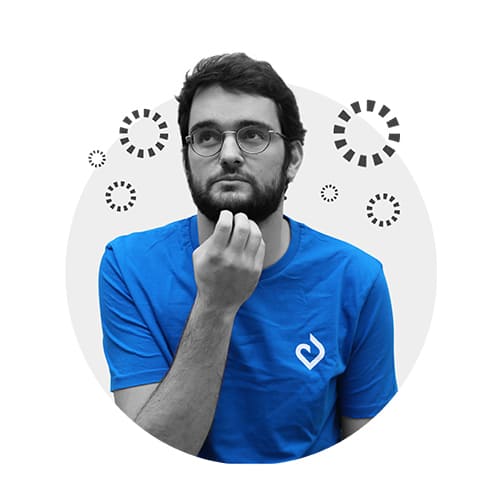 Tristan is scratching his chin at exactly what a 990 Form is used for.
This critical document must be filed by the 15th day of the 5th month from the conclusion of your organization's accounting period. Therefore, if you follow a standard calendar procedure ending with December, your deadline will be May 15th.
If necessary, you can request a one-time six-month extension on this date.
Pro Tip: Note that some charitable organizations, perhaps a church or other religious organizations, are not required to complete this form. Ensure you do a little research up front to see if your organization falls under one of the few exceptions.

Filing Requirements
Tax-exempt organizations with gross receipts equal to, or greater than, $200,000 with at least $500,000 in assets, are eligible to complete Form 990. If your nonprofit or charity does not fall within this range, you will likely be filing an alternate version of Form 990.
In addition to the financial status above, your organization must have:
Unrelated gross income that equals or exceeds $1,000

Maintained donor maintained funds throughout that year

Been associated with a controlled entity; per the IRS, a controlled entity includes subsidiaries that are more-than-50 percent controlled by the organization
Make sure to also investigate your state requirements, as there may be differences. Double-check to make sure you are compliant with all regulations and learn about nonprofit tax deductions. Not sure where to start? Harbor Compliance provides a listing of state departments of revenue and taxation, which is a great place to start!

What Is Included in the Form?
Here are some important details that you will detail on Form 990:
Your mission statement

All financial data including revenue, expenses, liabilities, and assets

Summaries of activities your organization carried out throughout the year

Specifics on your nonprofit's governing body, including names and information about directors, staff, and managers

Your organization's accomplishments during the previous year to validate your organization's continuing tax-exempt status
Pro Tip: Include as much detail as possible when filling out your form. This will help prevent any back and forth revisions with the IRS and demonstrate that your organization holds itself to a high level of accountability and transparency.

Form 990 Example
For many individuals, a picture is worth 1,000 words. If that sounds like you, you can quickly review the Form-990 application directly from the IRS website, so you can browse through and see exactly what you will need to collect information about while preparing for this important tax document.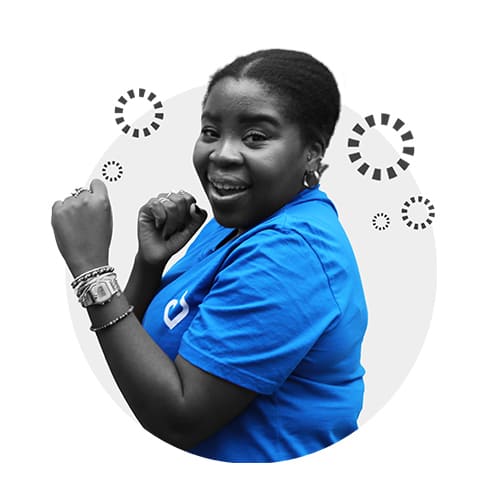 Sadie loves all the free examples she has access to!
The IRS website also offers more information in the form of FAQs and detailed requirements and instructions for all versions of Form 990.
Pro Tip: ProPublica is a database that provides a summary of various organizations' Form 990 information. Users can examine this public information as a peer review audit of other nonprofits.
These can serve as great examples to help you with filing your own necessary forms, showing sales and revenue for businesses and nonprofits.

Other Forms in the 990 Series
Previously, we mentioned the guidelines for filing eligibility for Form 990. What happens if your organization doesn't meet the criteria for that form?
More than likely your nonprofit belongs under the umbrella of a 990 variation. Below are the alternate options available for nonprofit tax returns and the requirements for each one.
990-EZ
The form 990-EZ form is a condensed version of the long-form 990 and is a little less labor-intensive than the regular Form 990.
It is a four-page return designed for organizations that fall below the gross receipt and asset requirements for the standard IRS document.
This is more than likely the form for you if your:
Nonprofit is a mid-sized organization,

Gross receipts are between $50,000 and $200,000, and

Total assets are less than $500,000.
Nonprofits within this range do have the option of filling out the standard 990 forms if that is preferred, which can be useful because the additional information (if handled properly) can be a boost to attract donors.
Otherwise, here is the IRS copy of Form 990-EZ.
990-PF
This form is a specialized form for any organization which is considered a "private foundation."
Private foundations are usually behind the scenes, acting as subsidiaries of other nonprofits by providing funding rather than directly performing the acts.
As these organizations are usually less publicly active than typical nonprofits and charities and do not often take donations or participate in fund-raisers, the IRS wants to know a different set of details that is more appropriate for this type of entity.
Regardless of how the agency operates, if it is considered a private foundation, the 990-PF document is the appropriate document.
990-N (e-Postcard)
The 990-N option is designed for small nonprofits that bring in gross receipts totaling less than $50,000.
As a result, this form is even more abbreviated than the 990-EZ and is also called the e-Postcard. All the information small organizations need to understand in order to file this version of Form 990 are available here, including the form itself and a user guide to help you fill out the proper information.
Even if you are eligible to fill out this curtailed version of the IRS tax return, you can still choose to complete a full return if you would prefer.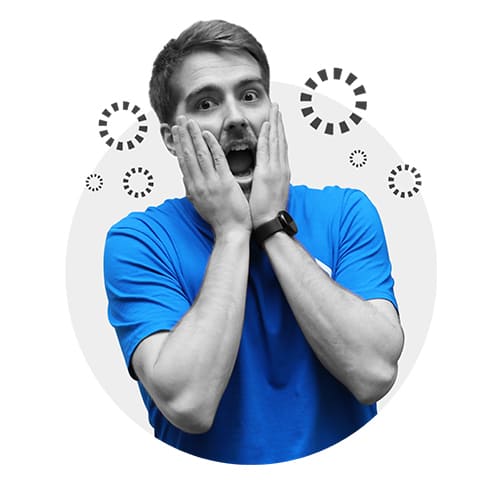 Anthony never knew how many other 990 forms there are!
990-BL
This document is officially entitled "Initial Excise Taxes on Black Lung Benefit Trusts and Certain Related Persons." The 990-BL is a specialized tax document used by Black Lung benefit trusts to ensure they meet reporting requirements for IRC section 6033.
If your organization faces this requirement, here is the IRS form 990-BL, which also provides a more detailed explanation as to the purpose of the document and who is required to submit one.

What Happens If I Fail to Submit Form 990?
There are penalties of $20 per day penalty for delinquency that can build over time to up to $10,000 or 5% of your total organization's gross receipts, whichever is less.
While a fine of that size can be detrimental to many nonprofits, that is not even the only consequence you may face! If you do not file the required tax documents with the IRS for three years straight, you will automatically forfeit your tax-exempt status immediately upon the deadline for the third annual return.
The IRS will send a letter letting you know that they have revoked your status.
As you will no longer be exempt from nonprofit taxes, you may need to file one of these types of tax documents instead:
Form 1120 - US Corporation Income Tax Return

Form 1041 - US Income Tax Return for Estates and Trusts
In order to regain your tax-exempt status and get a new nonprofit tax id, you will have to file a new application, starting the entire process anew, so make sure you get in the necessary forms by the deadline!
Pro Tip: Do we have you worried about on-time filings? Just be sure to schedule important dates on calendars or apps which can provide suitable reminders. Ideally, set a reminder with plenty of time to begin and complete the required filing rather than just noting the due date!

Springly is trusted by over 20,000 nonprofits to help them run their organizations on a daily basis. Try it, test it, love it with a 14-day free trial!
Antoine
Recommended articles
How To Use A CRM For Nonprofits For Better Daily Management
Trish
Communication
Social Media
Marketing
A Comprehensive Guide To Instagram For Nonprofits
Trish
How to Analyze Your Nonprofit Email Marketing Statistics

Danica