Everything You Need to Know About Nonprofit Equity Accounts
Trish
As your nonprofit organization grows and blooms, you will find yourself dealing with incremental increases in net assets. While this is a fantastic development, it also results in increased complexity in fields such as accounting.
This is where a dedicated nonprofit equity account comes into the equation. These accounts allow you to deftly manage this influx of money for enhanced accountability, organization, planning, and more.
Today we'll cover what equity is and the best ways to account for it in your nonprofit balance sheet. More specifically:

What is Equity?
Equity is a fancy way to say "net assets". If you need an accounting refresher, net assets in nonprofit accounting are the result of taking the total of a ll your assets (gross assets) and subtracting from that amount any liabilities (debts and expenditures). The remainder is your net assets.
Since there are no shareholders or owners in NPOs, these funds belong to the organization itself and what you will use to increase your impact and further your mission.
Therefore, it is extremely important to ensure that your records and cash-flow statements are detailed and accurate. This enhances transparency to the board and any financial managers to allow them to do their jobs properly. Helping leaders facilitate continued organizational growth means a more successful mission!

What is a Chart of Accounts?
Understanding overall organizational equity is important (more on this later!). Let's take that a step further and discuss the need to keep proficient records in order to satisfy the financial account standards board (FASB).
To derive organizational equity you first need to accurately portray all incoming revenue (from grants, fundraising contributions, donations, and other sources) as well as outgoing expenses (like salaries or payments for loans), plan to break down all transactions into categories. This allows you to analyze trends and evaluate the success of charitable organizations.
A chart of accounts involves a series of accounts used to categorize incoming funds and outgoing expenditures for each account. These accounts are broken down into specific purposes to keep organization simple and effective. For example, one account is dedicated to income and another for physical assets.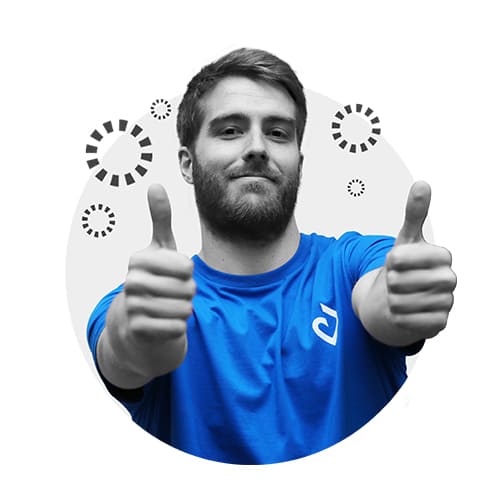 Anthony is feeling great learning more about nonprofit equity accounts!
The easiest way to think of a chart of accounts is that it serves as a list to categorize your financial activities.
Each account has a specified standard number range (code) associated with it to facilitate quick access when analyzing finances. The standard is the Unified Chart of Account (UCOA) which can be used by nonprofits and is a well-established, streamlined method for assigning transaction codes.
The chart of accounts consists of five major categories.
1000-1999 Assets (what you own)
2000-2999 Liabilities (what you owe)
3000-3999 Net Assets (your net worth)
4000-4999 Revenue (money coming in)

5000-9999 Expenses (money flowing out)

Nonprofit Equity Accounts
Where do equity accounts fall into the chart of accounts? Well, the various nonprofit equity accounts for one organization are combined together to provide an overall financial representation of the charitable organization. Remember that equity (net assets) can be easily estimated by taking the value of your income account(s) and subtracting the values in your expenditure and expense accounts. The standard numerical code range for equity accounts falls in the 3000s range (see above).
Most accounting software programs (such as Quickbooks) provide a means of establishing an equity account.
Pro Tip: It is important to remember that while equity is recorded on the statement of financial position a.k.a., balance sheet (for more information check out our nonprofit balance sheet example) for traditional for-profit businesses, it is recorded on the financial statement for nonprofits as the objectives of nonprofits are different from those of businesses.

Examples of Nonprofit Equity Accounts
Equity accounts vary depending on the type of entity. Here are some common types of accounts that nonprofit organizations use to provide financial simplification and culpability:
Asset Accounts
Cash Account - This typically covers petty cash, checking, savings, and similar pledges.

Inventory - If your NPO has products, this account is designed to keep track of the value of these items.

Fixed Assets - Records the value of any objects and property that your NFP possesses and uses for their mission such as equipment, property, land, and vehicles.

Accounts Receivable - This account is for transactions that have been completed, but for which you have not yet received payment.

Investments - A specific chart to track proceeds from investments in which your nonprofit is engaged.
Expenditure Accounts
Short Term Debt - an account to represent payments that will be resolved quickly within a short time span.

Long Term Debt - good to track ongoing or consistent expenditures which take place over long periods of time.

Accounts Payable - tracks money that you owe for goods and services which have not yet been paid.

Payroll and Wages - designated to organize payouts on behalf of your organization that deals with human resources.

Depreciation - monitors decreases in the value of properties and other assets with value variations.

Funds and Fund Accounting
Fund accounting pairs well with equity accounts as it demonstrates to interested parties exactly how your equity is being distributed. While fund accounting is not mandated by the IRS, it is a generally accepted accounting principle (GAAP) method used in nonprofit organizations because of its enhanced focus on accountability, rather than profitability.
Fund accounting allows you to divide money in your equity account among various funds. For example, you could have a fund for missions, special projects, funds with donor restrictions, or even a general fund.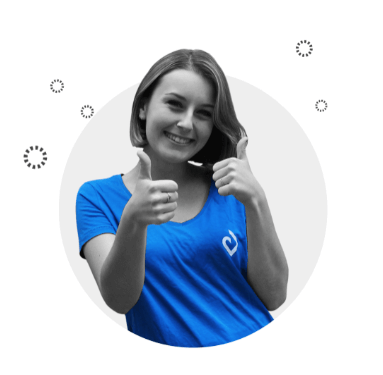 Eva is loving the benefits of fund accounting for nonprofits.
We recommend fund accounting because each dollar is visibly assigned to a designated purpose. What better way to show a current or potential donor that you are managing your assets while meeting your mission goals!
In this way, keeping detailed records of your assets can actually help you acquire more!

Final Thoughts
The importance of being able to organize assets and expenditures cannot be understated. Nonprofit equity accounts, an important chart of accounts category, when combined with the practice of fund accounting, is a powerful way to organize and represent your organization's equity. Because organizations must file the IRS mandated form-990 series despite their tax-exempt status, having a well-maintained chart of accounts and organized equity accounts can save a lot of headache for your auditors, accountants, and even your organization's board.
Fortunately, there are ways to simplify the process and keep easy records while saving a fortune in time management.
Some software programs and organizations such as Springly offer all-in-one programs which not only make it easy to transition from customer databases to other features such as your accounting books, but they can offer templates and simplified bookkeeping options which can make creating a chart of accounts and other nonprofit financial documents a breeze.

Springly is trusted by over 20,000 nonprofits to help them run their organizations on a daily basis. Try it, test it, love it with a 14-day free trial!
Trish
Recommended articles
How To Use A CRM For Nonprofits For Better Daily Management
Trish
Communication
Social Media
Marketing
A Comprehensive Guide To Instagram For Nonprofits
Trish
How to Analyze Your Nonprofit Email Marketing Statistics

Danica