How to Structure the Finance Department of Your Nonprofit
Trish
You've started your nonprofit organization with a passion. With a mission. Those lofty dreams are the fuel that got the fire started, but as with all fires there need to be controls set in place. Nonprofit financial statements maintained by your nonprofit treasurer, or potentially even a whole finance department, are necessary to the function of a healthy organization. The practical piece isn't always as fun, but it's extremely necessary.
When structuring your finance department, it's common to feel quite lost. For example, you may find yourself asking the following questions: Where do I start? Should I copy another organization's structure? What, and who, do I actually need to make this work properly?
To help you answer questions like, "What are the roles and responsibilities of a treasurer?" and other related inquiries, this article will take a look at the legal obligations, the common structure, and some best practices to help you make the decisions that will best serve your nonprofit in the long run.
Today's article will cover:

What are the Main Positions in a Nonprofit Finance Department
First, we'll take a look at the main positions you'll commonly find in a nonprofit. Here are the typical players, and what they do:
CFO: A Chief Financial Officer (CFO) oversees all aspects of the financial branch of a nonprofit organization. They are considered the head of financial leadership for the group and report to the Executive Director.

Finance Director: This person is in charge of the day-to-day operations of the finance department. The head of financial management, they report directly to the CFO.

Controller: The point of contact for the audit.
Accounting Manager: An accounting manager ensures that AP is processed, general ledger reconciliations are completed, and oversees the accountants. In some places, they will complete payroll for the staff.

General/ Staff Accountant: The two ways you can refer to an accountant in an organization. They do the day-to-day accounting e.g., complete the journal transactions, billing, and accounts payable. They also enter the data for the accounts payable (AP).

Accounts Payable (AP) Specialist: This position does not have to be filled by an accounting professional, and consists mostly of data entry. They report to the general or staff accountant.

Billing Coordinator: The billing coordinator is essentially the same thing as an AP specialist. Either title can be used and is decided by the association.

Treasurer (generally a member of the organization): The role of the treasurer is an office of the organization, usually held by a member. They have oversight of the organization's finances. They report to the board, but will work directly with the CFO or Financial Director to gain relevant financial information. This person will present the finance report and budget to the finance committee and the board of directors annually. Check out our nonprofit treasurer checklist for additional helpful information.
Of course, please note that this is a list of all of the possible positions. A larger nonprofit may have all of these, but others may have a combination of two, three, or more. Smaller organizations may have nothing more than a single bookkeeper.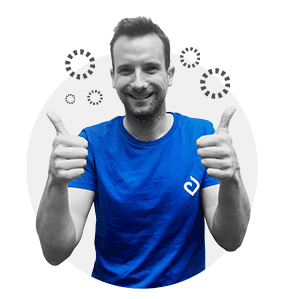 David is loving learning about the core roles of his finance department.
Your needs may change throughout the life of your nonprofit. If you start with a membership of ten, and a staff of one or two you may be fine doing all of the finances yourself at that time. But as membership grows, you may have to start delegating and outsourcing financial responsibilities.

Legal Obligations Regarding Financial Positions
The only legally obligated financial role is that of the board treasurer. This is a job typically performed by a member of the organization and is required for oversight of the financials.
None of the accounting positions are legally required, and in fact, you could outsource your whole accounting process to an outside consulting firm. However, it is a best practice to have, at minimum, a Staff accountant/Bookkeeper to keep track of your finances. The addition of other positions can be addressed at any time they start to feel necessary.

How to Recruit and Hire Talent
If you are looking for top people to handle the finances for your nonprofit, you can find a lot of candidates through career websites such as:
Indeed.com

Upwork

LinkedIn

ZipRecruiter.com

Local hiring agencies
Simply build a profile for your organization, and create a job posting with your desired credentials. The hiring sites take you through the process step-by-step.
Pro Tip: Make sure your job description details the daily tasks and general expectations of the position. Relaying this information up front should improve the quality of candidates and will ensure all are aligned on what is involved. Don't forget to tell them about your mission and ensure they are just as passionate as you are about it!
Something to consider here is adhering to an "either/or" guideline. Either a graduate of a finance/accounting program OR a person with good practical experience. Too many hiring directors make the mistake of expecting a candidate to have "everything".
For a reasonable salary, you can train up a new graduate, or hire an experienced non-graduate. Don't let perfect be the enemy of the good as that may result in you inadvertently overlooking valuable candidates.

Other Qualifiers to Keep in Mind When Building your Finance Department
To a certain degree, you can work with what you have. When starting out, you want to get the most out of yourself and any staff you have. Is there someone that has strong organizational skills and a good understanding of numbers? There's your bookkeeper.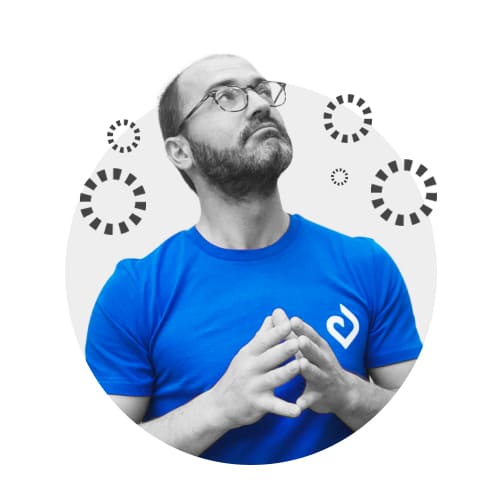 Oliver is keeping these other qualifiers in mind!
Technically, an accountant can be anyone. A CPA of course, is a certified position that can only be held by someone who has sat for and passed the CPA exam. But anyone with a talent for basic math can do accounting work. In fact, many bookkeepers in companies can work their way up to staff accountant with in-house training.

Which Financial Information do you Actually Need for your Activity?
In this section, we'll examine some of the financial documents that are essential to running a new nonprofit. Some of these are required by law for tax purposes, others are simply required to build strong financial foundations for your organization.
The Documents Required by Law
Form 990. This is the tax document that must be filed each year to the IRS to continue receiving tax-exempt status. It contains an overview of operation (mission, programs, and finance), and makes it clear how the company is run.

File an annual report with the Secretary of State. Each year you must file a report to the secretary of the state your organization is incorporated in.

Articles of Incorporation. This document needs to be filed with the state along with a filing fee of between $30-$125 (depending on the state), to form a nonprofit organization.

Business License. This is necessary for filing and paying property taxes.

Bylaws (governing documents). Bylaws are the operating manual of a nonprofit.

File for tax exemption. Required piece for all nonprofits and charity organizations.
Some Documents that Aren't Required but are Essential for your Nonprofit
Nobody will give you a rap on the knuckles if you don't have these documents, but they are extremely helpful. Not only for reporting within your own organization, but for any audit that takes place.
Budget Report. This is a document that uses figures from past reports that involve the organization's spending to predict future expenditures.

Statement of Activities. This document reports the revenue and expenses of a nonprofit over a reporting period. They are then broken down into subcategories such as temporarily restricted, permanently restricted, and unrestricted funds.

Cash Flow Analysis. This report documents changes in cash and cash equivalents for a nonprofit entity over a reporting period.

Standard Operating Procedures for your accounting department. This document outlines the rules and guidelines established for and followed by the finance department of your nonprofit.

Annual Report for Members. This report is compiled and released annually to the members of a nonprofit. This is usually created by the accounting department, and presented by the Treasurer to the member board. It is a compilation of major accomplishments (like fundraising success) meant to inspire, motivate, and thank members for their support.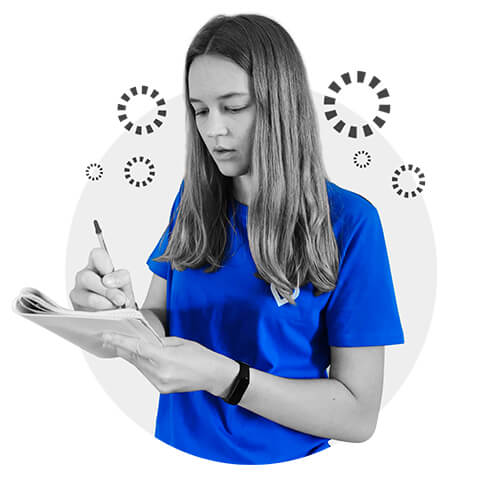 Emily is taking note of all the financial info she needs!
When establishing your department, also think of what needs are relevant to your particular nonprofit. For instance, do you collect donations from around the world and in different currencies? There's a need to be met there. The bottom line to remember: What information can help you best run your organization?

Think of Responsibilities and Roles Rather than Positions
Unless your nonprofit is large and well-established, there is quite a lot of wiggle-room in your structure strategy. You can get a bit creative, depending on the needs of your organization. The important thing to establish is which roles need to be managed.
Next, find the appropriate person to fill that role. In fact, one person may be able to fill several roles, while in other cases you may end up dividing one responsibility among many different people. Be creative. It's your organization, so feel free to adapt the structure into the best fit for you and your staff.
Pro Tip: Once you've taken some time to create structure around the roles of your nonprofit, as well as their associated tasks, take it a step further. Can any of these roles be automated in any way? By using accounting software, for instance?



There are a lot of online solutions available today, and many of these solutions can prove helpful. You can't automate all aspects of your financial department, but by taking advantage of automating what you can, you will save both time and money.

Springly is trusted by over 20,000 nonprofits to help them run their organizations on a daily basis. Try it, test it, love it with a 14-day free trial!
Trish
Recommended articles
How To Use A CRM For Nonprofits For Better Daily Management
Trish
Communication
Social Media
Marketing
A Comprehensive Guide To Instagram For Nonprofits
Trish
How to Analyze Your Nonprofit Email Marketing Statistics

Danica