4 Free Cloud Storage Solutions for Nonprofits
Antoine
You may not be aware of this, but many professional software programs offer pro tools for nonprofits and, better yet, free access to their solutions. And with more and more work being done remotely, having a large amount of cloud storage as part of your online nonprofit software is extremely beneficial.
These cloud-based solutions have some similarities with all in one nonprofit software in that they allow participants to create and share documents instantly, and allow for comments and editing features that let you collaborate with your team members in real-time. If you are looking for cloud storage for your nonprofit, check out our list of solutions that you can use for free.
Here we go!

Do You Actually Need Cloud Storage for Your Nonprofit?
We ask this question for one simple reason: we don't want to waste your valuable time. If you are searching for a link to interconnected tools, a way to efficiently store your member information or information about the SaaS membership platforms available to you, the solutions that we outline in this article will not necessarily do you any good. ERP for nonprofits and nonprofit CRMs are discussed separately.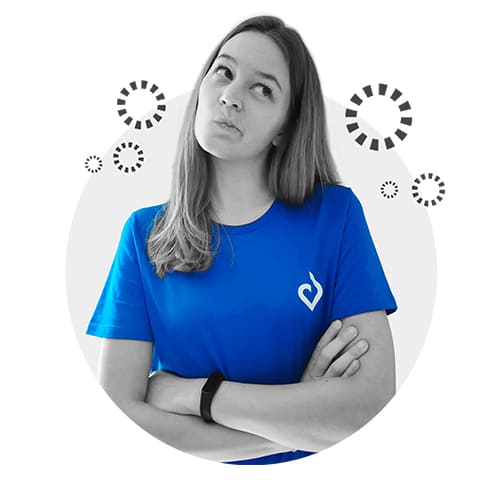 Emily is taking a good think on whether her organization needs cloud storage.
Nonprofit cloud hosting, on the other hand, is a method to meet the digital data storage challenge. This data resides in pools that are on "the cloud." The cloud, in reality, is actual physical storage spread over multiple servers and potentially multiple locations. Hosting companies that own and operate this storage are tasked with keeping that data both accessible and safeguarded. Individuals and organizations are able to purchase, lease, or, in the case of nonprofits, utilize space on the cloud at no cost.
Pro Tip: Before creating a new website for your nonprofit organization, it is important for nonprofits to ask if there are storage limits and how much it would cost to increase those limits. This will save you unpleasant surprises later and help you to make a more informed choice about your provider.
Now, if you are actually looking for more storage to keep your documents, tasks, ongoing projects, and pending ads safe and share them with members, then you're in the right place! Here is our list of cloud storage solutions.

#1: Google Drive For Nonprofits That Seek Simplicity
Technology giant Google offers their free "Google Workspace for Nonprofits" to selected organizations. This service includes the following:
Gmail

Google Meet

Google Calendar

Google Drive with cloud storage of up to 30 GB for each user.
To be eligible for Google for nonprofits, your organization must qualify for tax-exempt status under section 501(c)(3) of the United States Internal Revenue Code for organizations founded for charitable, educational, religious, literary, scientific, or other tax-exempt purposes. They should also be validated through Techsoup.org.
If you are a larger organization, you may choose to upgrade to Business Standard or Business Plus at a significantly discounted rate. (75% off Business Standard, 72% off Business Plus). While the prices of these are available only upon request, they do offer unlimited storage.
You can use Google Drive to easily find and securely share files with your employees, volunteers, board members, and donors. All of these functions are accessible on your computer or using the Google mobile app. This solution is especially useful if you already utilize one or more of the other offered Google services such as Gmail or Google Calendar.
Pro Tip: If 30 GB per user is not quite enough space for your organization, nonprofits can unlock more space by upgrading to a slightly larger plan for a $3.00 per month per user membership fee. This plan offers 2 TB per user.

#2: OneDrive For Nonprofits Working with Office
If your organization already uses a Microsoft Office account, did you realize that you already have access to free included cloud storage?
Depending on your type of subscription, you have access to 1 TB through unlimited storage with OneDrive. As with the Google option, it is grouped with a series of other software (or a "Suite") including:
Microsoft Teams

Word

Excel spreadsheets

Exchange

PowerPoint
If you have been thinking about using Office but haven't committed yet, keep in mind that there is a nonprofit version available. Qualified nonprofits can receive offers as a donation, or upgrade to advanced features at a significantly discounted price.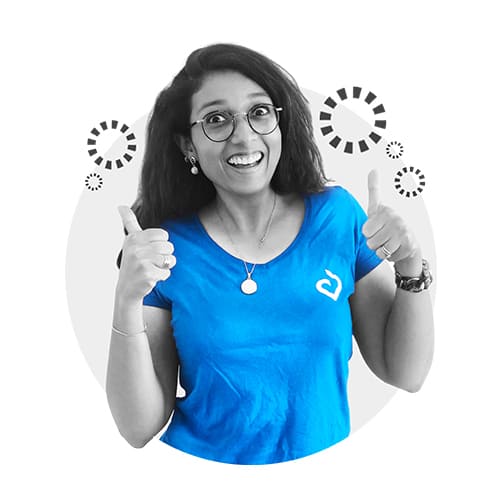 Salma's organization uses Office and thinks OneDrive is perfect for her team!
To qualify for these nonprofit donations and discounts, an organization must hold recognized charitable status as well as sign up for Microsoft's non-discrimination policy.

#3: Box For Nonprofits Who Need an Adaptable Solution
Box offers a special discounted program for nonprofits. With this, you receive 50% off every paid version, plus the option of using the Starter program for free (instead of a monthly $7.00 per user fee). The Starter version offers the following benefits:
Collaboration for 3 to 10 users

100 GB of storage

Built-in integrations with Microsoft Office 365 and the G Suite
To become eligible for the Box.org program, your organization must have a declared and verifiable charitable or philanthropic mission to benefit communities. In addition, you must get a validation token from Techsoup.org.
Box is probably the best option for a nonprofit that doesn't need a whole "suite" of tools, but is simply searching for cloud storage to integrate into their existing systems.

#4: DropBox Way More Than a Cloud Storage Service
This last selection is a bit of a departure from our other choices. It doesn't offer a free version, but because of its huge popularity and its reputation as one of the best cloud storage solutions available, we had to add it to the list.
DropBox allows you to keep all of your users in sync. For example, files can be shared automatically and left open for comments and/or editing in real-time so you can always see the latest activity.
DropBox also can also be connected with your existing tools. You can create, edit, and share files on Google Docs, Sheets, Slides, and Microsoft Office. This makes it super easy to collaborate and co-create any kind of document.
While there is no free version, DropBox DOES support a 40% discount off their annual subscription rate that is pretty interesting. Because of its strong performance and reputation, this discount becomes a good choice for (and is actually used by many) large nonprofit organizations.

Reviewing Your Options
Take some time to research each of these cloud-based solutions to decide which one is the right choice for your nonprofit. Just like when considering other software for nonprofits, take into consideration your budget, your additional tools and services requirements, and which systems are currently being used.
Finding the right cloud storage can really streamline workflows and allow for a greater level of collaboration between your team.

Springly is trusted by over 20,000 nonprofits to help them run their organizations on a daily basis. Try it, test it, love it with a 14-day free trial!
Antoine