GAAP for Nonprofits: The Accounting Standards to Know by Heart

Corinne
The joys of nonprofit accounting basics, said no one ever! Although accounting may not be your favorite topic, understanding basic nonprofit accounting terms and the best financial practices for nonprofit organizations is extremely important. In order to remain compliant with the IRS nonprofit accounting standards, your bookkeeping and related software must be kept in good order. Luckily there are GAAP (generally accepted accounting principles) guidelines to help keep your organization on track!
Here's what we'll cover:

What are the GAAP (Generally Accepted Accounting Principles)?
Once your organization's 501 c3 application is processed, you will need to ensure adherence to the GAAP rules that govern accrual accounting basics like properly recording donations and other contributions and revenue, and explicitly detail your organization's legal obligations. United States law requires that both businesses and nonprofits follow these guidelines, which are broken down into 10 concepts:
Principles of Regularity. Accountants must follow established rules and regulations.

Principle of Consistency. There are consistent standards applied to the entire financial reporting process.

Principle of Sincerity. Accountants pledge themselves to accuracy and impartiality.

Principle of Permanence of Records. Consistent processes must be used in the preparation of all financial reports.

Principle of Non-compensation. All aspects of an organization's performance, positive or negative, must be reported.

Principle of prudence. There is no speculation in the reporting of financial data.

Principle of Continuity. Asset valuations assume that the organization's operations will continue

Principle of Periodicity. Reporting of revenue is broken down into accounting time periods like quarters or years.

Principle of Materiality. Financial reports fully reveal the organization's monetary situation

Principle of Utmost Good Faith. All parties are assumed to be acting honestly.
Although the state laws vary with regard to their GAAP compliance requirement needs, it is highly recommended that you use the GAAP system even if state laws do not specifically require it.

What are the GAAP Requirements in my State?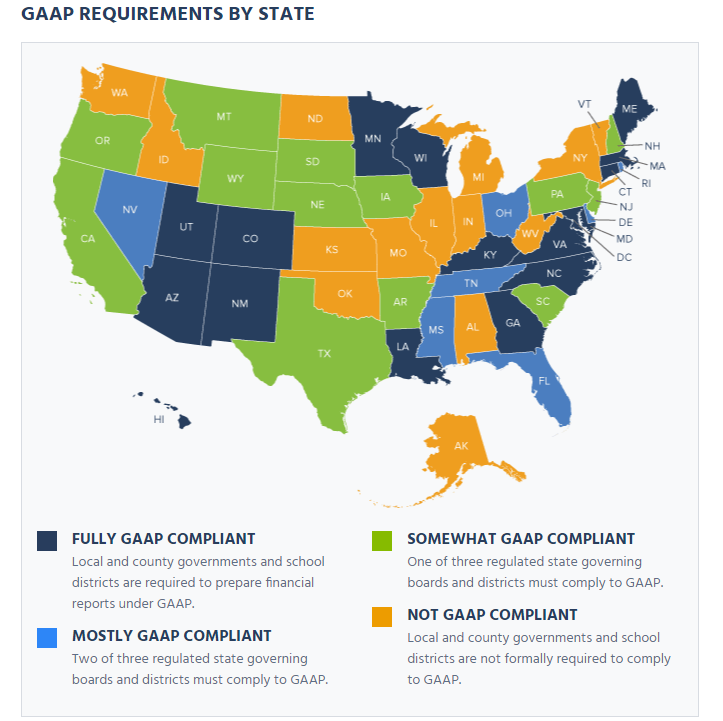 Source: Government Accounting Standards Board
There are four different categories of GAAP requirements that are in place on a state-by-state basis. These include:
Fully GAAP Compliant. These states require both local and county governments, as well as school districts to prepare financial reports according to GAAP standards.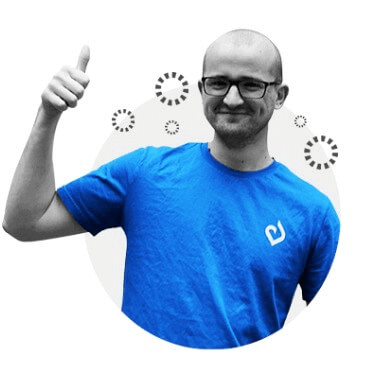 Matthew is glad to know the GAAP requirement category of his state!
Mostly GAAP Compliant. These states require that two out of three regulating state governing boards comply with GAAP.
Somewhat GAAP Compliant. These states require one out of three state governing boards and districts to comply with GAAP standards.
Not GAAP Compliant. In the case of these states, neither local and county governments, nor school boards are formally required to conform to GAAP standards.

Who Makes the GAAP Rules?
There are three entities that make the rules. These include:
The Financial Accounting Standards Board (FASB). This is an independent body that was established in 1973 by the Security and Exchange Act. It is a private sector, nonprofit organization that establishes rules and procedures for accounting.

The American Institute of Certified Public Accountants (AICPA). This is a US professional organization that was founded in 1887 that sets both ethical standards for accounting as well as auditing standards. They also develop and grade the test for Certified Public Accountants (CPA).

The Securities and Exchange Commission (SEC). This is a government agency that promotes a market environment that can be trusted by the public. They do this by maintaining a fair and orderly function of securities markets.
Because the SEC is on the front line of financial reporting, they often identify and document accounting issues as they emerge. When transactions arise in the marketplace, the SEC staff refers them to the FASB for guidance.
The FASB, which is not affiliated with the AICPA, issues the accounting rules. Once published by the FASB, the AICPA helps to turn certain pronouncements into procedures. They outline the best methodology to accomplish the accounting tasks required to meet the FASB rules.

Why are the GAAP Guidelines Great for Nonprofits?
It is important for nonprofits to adhere to GAAP guidelines for several reasons. First, because GAAP is the sector standard, adherence will smooth your path to donors and government grants. Fundraising is everything for nonprofits. You want to be able to demonstrate that you are effective, as well as transparent in your existing assets, liabilities and collection of funds.
In addition, it allows for nonprofits to relay their performance to the greater world. By keeping track of how money is gained and used (nonprofit cash handling procedures), it allows other organizations across various sectors to function in a similar way.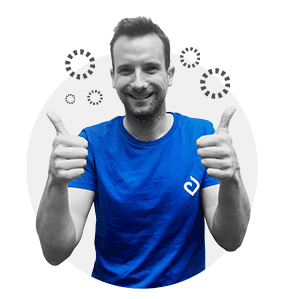 David knows that GAAP Guidelines are awesome for nonprofits!
Finally, it prepares your organization to answer any potential inquiries from scheduled or ad hoc auditors. By keeping the financial house clean through the use of GAAP standards, you won't have to worry when these audits occur.
Pro Tip: Although nonprofits are not required to follow GAAP principles in their 501c3 accounting endeavors, it is a best practice for them to do so. If you are unsure how to get started, consider two related articles. The first offers an overview of nonprofit accounting courses with free or inexpensive training options. Alternatively, if you would prefer some outside support, consider reviewing our tips for selecting an accountant for your nonprofit organization. Having a financial professional can help you put together a fairly straightforward task like creating a nonprofit budget to understanding all of the intricacies of fund accounting for nonprofits.

New Rules Under GAAP to be Aware of
Until recently, the rules that govern standards of how nonprofits present their financial reports haven't changed much. In 2017, new rules were created to provide better information to those who read a nonprofit's important financial statements. For example, when donors, creditors, or those who award grants read an organization's statement of activities.
While information remains largely the same, the majority of nonprofits will have to change the look of their financial statements to conform to the new rules. Nonprofits will have to disclose any donor restrictions, whether external or imposed by governing boards.
The breakdowns and classifications of how cash flows will also be more detailed and transparent according to the new GAAP rules.
Finally, to ensure that financial reports are consistent, nonprofits are no longer required to disclose the number of net assets of investment expenses. This is instead a line item that you must report in your financial statements. These expenses typically include financial advisor fees and other fees for managing your investments and securities.

Springly is trusted by over 20,000 nonprofits to help them run their organizations on a daily basis. Try it, test it, love it with a 14-day free trial!

Corinne
Recommended articles
How To Use A CRM For Nonprofits For Better Daily Management
Trish
Communication
Social Media
Marketing
A Comprehensive Guide To Instagram For Nonprofits
Trish
How to Analyze Your Nonprofit Email Marketing Statistics

Danica