A Complete Guide to Creating a General Ledger for Your Nonprofit Organization
Marine
In this article, we will dig into a great source of information for your organization's nonprofit financial statements, the general ledger. We will define it, describe what it is used for, and explain how it can and should be used for your organization. If you are the one and only person in your nonprofit's finance department, stick around. We will help you determine when you may need to add a helping hand!
Here's what we will cover:

What is the General Ledger?
A general ledger (GL) is a detailed record of an organization's past transactions that is organized by category. These include things like depreciation, accounts payable, taxes, other liabilities, assets, membership dues, other revenues, expenses, and owner's equity.
It is essentially a record of your company's complete financial data. The information recorded in the general ledger is then used to prepare other not-for-profit financial statements such as the statement of financial position and the statement of activities.
The GL is essentially a detailed account of how money is moving through your organization. In addition to each recorded transaction, the GL will typically also include detailed information pertaining to each such as the date, amount, and a description of what the transaction was.
The GL gives you several kinds of information relevant to your organization's financial health including the following (listed in structural order):
Statement of Financial Position (also known as the nonprofit Balance Sheet) Accounts, which features:

Asset Accounts

Liability Accounts

Net Asset Accounts

Statement of Activities (also known as the Income Statement) Accounts, which features:

Revenues and Gains

Expenses and Losses
On the low side, the accounts listed in the GL will be a few dozen. Hang on to your hat though because you may have over one thousand accounts to list! It all depends on the size of your nonprofit. Some larger nonprofits have a large number of programs, fundraising revenue streams, and a number of accounts dedicated to general expenses and dedicated donations from donors.

What is the Purpose of a General Ledger for Your Nonprofit?
Now that you understand a bit more about what a general ledger contains, let's dive into what role they play in nonprofit accounting.
Is Having a General Ledger Mandatory?
The short answer to this question is: Yes, absolutely. While it may not be on the list of IRS requirements, the information that is recorded in the general ledger is what you use to create your financial statements, which will be subject to auditing.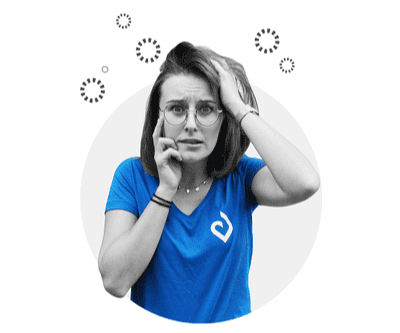 Eva has been confused about her General Ledger, thankfully Springly is here to help!
Management will use the general ledger to check in on the organization's finances from time to time or to make decisions regarding the use of funds. Your accounting professional will also have to use some of the amounts found in the GL to submit your financial statements for nonprofits to the IRS.
Pro Tip: Since multiple accounts can be rather unwieldy to manage on your own, try using an accounting software (like Springly!) to help reduce the complexity on you and your staff.
Who is Concerned in Management of a General Ledger
The general ledger is typically going to be kept in good order by a staff member that is dedicated to the accounts. This can be a bookkeeper, treasurer, CPA, or financial director. Possibly a combination of all of these positions in a larger, more complex organization.
A bookkeeper or treasurer may be used for a small nonprofit. If the accounts are not terribly complex (no use of fund accounting, for example), having a person to simply input the numbers into accounting software may just be enough. Smaller organizations may outsource this task to a public accounting firm.
A larger organization, or a smaller one with fund accounting needs, may employ a staff accountant or CPA. A staff accountant can be either a college graduate with an accounting degree or even a well-trained employee without a formal accounting background. A CPA is more specialized, with a Master's Degree in finance and a certification in Public Accounting.
For large organizations, there is usually a senior management position in the finance department. This manager will oversee operations across the board, and will generally manage an accountant (or a staff of them) who do the actual bookkeeping. They will have more of a forecasting and budgeting role in the nonprofit.
How Can a General Ledger Benefit Your Nonprofit?
The General Ledger is useful to a nonprofit by giving a detailed picture of the finances within the organization. By viewing the information in the ledger, vital decisions can be made, including staff salaries, fundraising opportunities, budget changes associated with grants and other revenue sources, the needs of specific funds, pricing of materials, contribution revenues, and have at hand any number of financial stats.
The ledger is kept up throughout the year, to allow for perusal at any time. It is useful for members and leaders to collaborate around those important decisions, and it is also necessary for organizational transparency. Not only are periodic audits due for nonprofits, but there are other interested parties who may want to understand the budget and overall financial status of your organization. With a healthy general ledger, your nonprofit is prepared for any such requests. You do not want to be caught off guard. Although the occasional inconsistency in ledgers may happen, proper care can reduce the time needed to respond to any requests for information and will help you protect that coveted tax-exempt status!

How Should You Structure Your Organization's General Ledger?
We covered the basic structure of the general ledger in the definition, but let's take a detailed look at the Chart of Accounts and what it does. The nonprofit accounting Chart of Accounts (or COA) is an index of each and every one of the financial accounts present in the general ledger of an organization.
It's essentially an organizational tool used to help break down all of the organizational transactions conducted during a specific period of time. It will record detailed information for each interaction, with several categories including name, description, and identifying code.
There are some specifics to keep in mind. Each account will have a number of sub-categories. For example, under the assets account you may find the following sub-accounts (and these are just the basics):
Savings

Cash

Petty cash

Undeposited funds

Vehicles

Property (any owned land or buildings)

Accounts receivable

Prepaid insurance

Inventory assets
Which you use is entirely dependent upon the needs of your organization. Each section can be organized down into subsections in varying degrees. Find the number that achieves the perfect balance between sufficient information without becoming too confusing through over-detail.
Best Practices for Creating and Using Your General Ledger
Use Accounting Software. As with any type of accounting, what you want to aim for is efficiency. Although there are excel templates for nonprofit accounting, you may find it easier to create a system using accounting software that uses FASB approved accounting methods (like Springly or Quickbooks) These sub-ledgers should all track to and interface with the larger general ledger.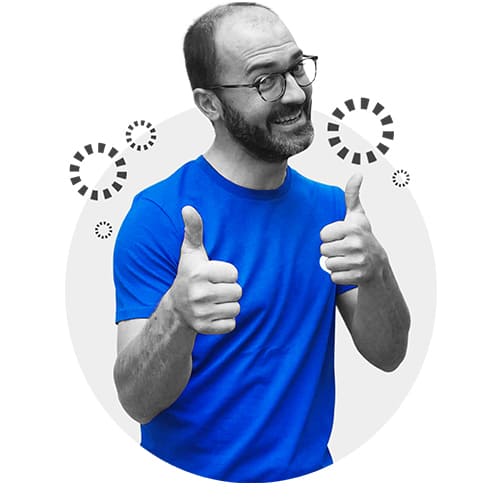 Oliver is feeling good about his new ledger creation skills!
Interface All Ledgers. There are, however, a few outlying ledgers that are not generally connected to the general ledger. For many organizations, this includes things like payroll, or the fixed assets register. Having to find these separately can lead to confusion, so it's best to try to have them interfaced with the main ledger. This may be done by programming staff if your organization has such a thing.
Be Diligent. Above all, keep on top of reporting. The system only works if your accounting staff is dedicated to recording all transactions as they occur. This is especially important for larger organizations with multiple funds.
Pro Tip: Each fund will require its own extensive reporting system, which can become quite tangled if they are not properly attended to. A great way to ensure sufficient time in your weekly tasks to manage this is to block off time in your schedule. This will serve as a reminder to you and will show you as "busy" during that time so you can dedicate yourself to this important effort.
You may be a part of a smaller organization. Perhaps you are the only person in your organization currently dedicated to accounting, lucky you! Remember that as your nonprofit grows, there may be a time when it is necessary to expand the accounting staff accordingly. If accounts seem to be getting difficult to manage, do not hesitate to collaborate with other leaders to discuss adding another accounting professional to the team to handle the extra work. Remember, asking for help is a sign of strength and is important for your organization's overall financial health!

Springly is trusted by over 20,000 nonprofits to help them run their organizations on a daily basis. Try it, test it, love it with a 14-day free trial!
Marine
Recommended articles
How To Use A CRM For Nonprofits For Better Daily Management
Trish
Communication
Social Media
Marketing
A Comprehensive Guide To Instagram For Nonprofits
Trish
How to Analyze Your Nonprofit Email Marketing Statistics

Danica