How To Replicate 7 Of The Most Successful Giving Tuesday Campaigns
Trish
Success stories do more than just make the audience feel warm and fuzzy. They show that with some forethought, your organization can see similar results. Visualizing your own accomplishments can be the deciding factor in deciding to chase your dreams. Although we do have Giving Tuesday templates, this article focuses on strategies that have worked for others in the past. Use these resources as a guide; they just may spark an idea that could work for you and your organization on Giving Tuesday 2021!
Here's what we'll cover in this article:

Why Learn From The Best
If you are struggling to come up with your own Giving Tuesday ideas, this article may help get the creative juices flowing. On an important day, that means so much to so many around the globe, success is validation that people care about causes and are willing to make sacrifices in order to make a difference.
Here are some reasons why we should use the most successful campaigns as a learning opportunity.
Success stories show that achieving results is possible. They provide credibility in the venture and inspire others by showing them what is possible with the right approach.

Examples of techniques that work are great for those who are just learning or who are looking to diversify their creativity or campaign management. Different stories create a blueprint for success that the less experienced and younger organizations can learn from.

As fellow non-profit organizations, successful campaigns bring us together as a community, helping to build a stronger foundation for all campaigns. Each campaign brings awareness to new donors, who may then go on to donate with other organizations as they have positive experiences and learn more about how the process works.

Seeing others succeed enhances the human experience and emphasizes the positives in life. The improving rate of Giving Tuesday's success is heartwarming, especially when the atmosphere for the past year has not seemed ideal for giving. Yet, humanity pulls together and rises above, finding a way despite the odds.
How Can Studying These Campaigns Help With Giving Tuesday?
Take these stories as an inspiration for your own nonprofit and remember that these people faced the same challenges that you do and have found a way to persevere. Learn from their wisdom, best practices, and mistakes to adapt your own campaign.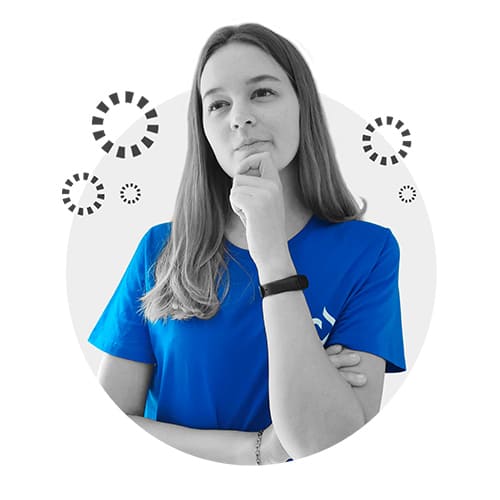 Emily is studying some popular Giving Tuesday campaigns
with an inquisitive eye!
Remember though, copy and pasting their method will never work, you have to come up with your own specific ideas that set you apart from anyone else, and use the methods employed here to improve your own design.
Pro Tip: Note that Giving Tuesday is not about creating your greatest fundraising day of the year, so don't put that kind of pressure on yourself. Also, many organizations find that it is not their best day!
Remember that the objective you want to achieve here is opening new channels for your donors. Your goal shouldn't be having just one impact day, but retaining clients and building relationships to create recurring donors. Focus on opening the door to continual revenue for the long term.
Now, without further ado, let's learn from those who shone brightly on past Giving Tuesdays.

Our Selection Criteria
Everyone's interpretation of success will be slightly different. To devise this list, our team focused on the following criteria: locate organizations that came up with a creative method for generating interest and donations, proving highly successful. As an added bonus, special consideration was given to those organizations that were able to adapt their strategy to manage recurring donations.

Campaign #1 - World Vision
World Vision arranged a sponsoring deal with Thirty-One Gifts and developed an innovative idea for Giving Tuesday. They began to develop "Hope Kits" for women in need. These kits contained a variety of different hygiene necessities including shampoos, toothpaste, and soap to name a few.
Their project offered versatility by providing donors different methods in which to give: monetary donations, in-kind donations, or hosting kit-building parties to invite the community in to help create the totes to donate.
They managed to turn this fundraising into an event, even taking it to the streets in large cities and encouraging the public to participate. This not only led to an increase in awareness but the excitement the events generated proved so successful in acquiring donations that they turned into an annual event!
And thanks to Thirty-One Gift's offer to match each donated product, #GivingTuesday became twice as effective, providing significant assistance to women in need.
What Made This a Great Campaign?
World Vision did a lot of things right.
They created an interactive phenomenon that became an exciting event, making spectators want to get involved. The hands-on approach was far more effective than just donating money alone, as it made participants feel the true value of what they were doing as they were literally packing the donated items into the Hope Kits.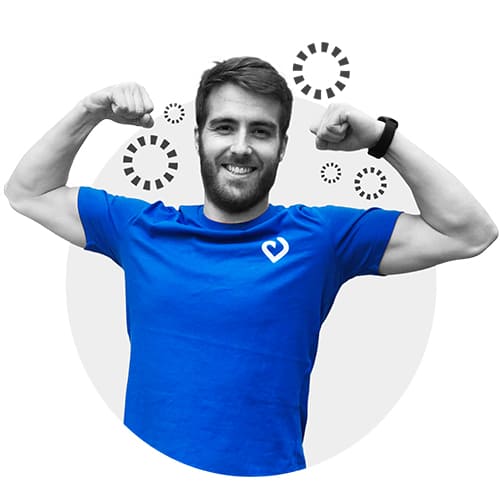 Anthony is feeling great about interactive
Giving Tuesday campaigns!
How To Do It
When donors can see and hold in their hands the needed items, it provides a direct vision of how their donation is useful. If you can find a product that is significant for your cause and give donors an opportunity to interact, you have done more than create a fundraiser, you have created an experience.
Plus, offering a variety of methods to participate opens the door for more donors who may prefer to help in other ways.
List of Items to Prepare
A sponsorship can go a long way to making your donated products more effective

A list of physical items that benefit your cause

Media and Press Release material to spread the word

A list of different options in which donors can participate

Campaign #2 - Planned Parenthood
Planned Parenthood shifted the focus from itself and put it in the hands of its supporters for its Giving Tuesday campaign by encouraging them to record videos of themselves explaining why they support their organization.
This gave the supporters a platform on which to speak and a sense of ownership, and their messages provided a heartfelt appreciation for the organization. As media, it was easy to share and spread these messages, along with #unselfie posts, which are selfies where the supporter holds a sign or wears a shirt with the logo of the charitable organization. They look a lot like this one, posted by Planned Parenthood in preparation for the organization's "PinkOut" day:
Transferring attention from Planned Parenthood the organization to the cause paid off, and hearing stories from supporters themselves, many of whom had personal reasons for their support, provides a voice from those who benefit from kind donors.
What Made This a Great Campaign?
Like World Vision, Planned Parenthood made their Giving Tuesday an interactive experience, providing supporters an opportunity to take part and spread the message themselves, which was both an entertaining and powerful experience.
The intimacy of personal videos is hard to match. When people provide personal reasons to reach for their wallets through an incredible influx of media, awareness is raised on an incredible scale.
How To Do It
Social media is available for everyone and most people in the world have access to it. Give your supporters a chance to speak out and advocate for the cause and for themselves, if they are in need or have been in a similar situation. Put a face on the problem to make it real, and use the media to pass that message around the world.
List of Items to Prepare
Initial advertising materials to inform the public and find supporters

Organized instructions for supporter interactions and videos

Campaign #3 - Wisconsin Singers
As members of a show choir, when not performing, the Wisconsin Singers are promoting booster programs for youth performing arts programs in locations where there is not one available.
They begin recruiting community Ambassadors months in advance, who function as honorary members of their group with specific roles to perform, mostly spreading awareness and using Giving Tuesday social media posts to advertise their #GivingTuesday campaign. They infuse themselves within their community to find donor matches and local support to build anticipation for their performance.
When the day arrives, they provide musical entertainment that engages the audience and their appreciation makes it more likely they will participate in the donor program. Once more, #GivingTuesday has become an event where locals are able to participate and feel ownership in the project.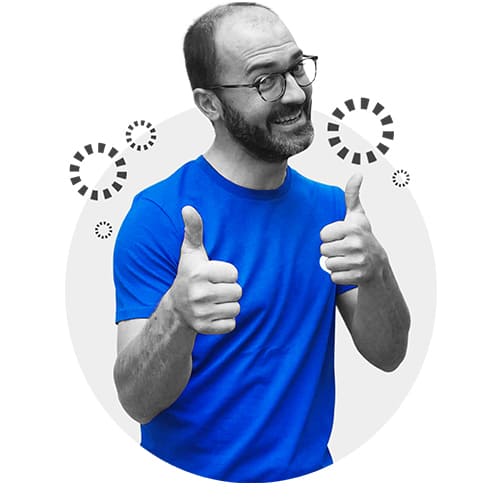 The Wisconsin Singers campaign gets a big
thumbs up from Oliver!
What Made This a Great Campaign?
Local support and ownership once more rule the day, giving supporters the opportunity to promote and advance the cause while preparing for an event that was both applicable to their cause and entertaining as the musical performance encouraged people to express their gratitude in the arts through donation.
How To Do It
Engage help from the community to spread awareness via social media and similar outlets

Create flyers and other media to promote your event

Plan a day of engagement for your prospective donors, allowing them to take ownership in the event

Encourage businesses in the community to participate in your event
List of Items to Prepare
Advertising in the form of signs or social media posts

Informational kits for your community supporters

Supplies, tools or volunteers for whatever means of entertainment you plan

Campaign #4 - Volo City Kids
Volo City Kids is a foundation that focused its Giving Tuesday campaign on the theme of playing as a child. They took to their supporters, asking them to share a picture and story about good times they had playing as a child while using a pre-selected hashtag on social media.
This began a trend that promoted their cause and provided interesting personal materials from the hearts of actual supporters to generate awareness.
Next, they took to the community, locating supporters among children's sports teams and similar supporters as well as general community members to fundraise on their behalf.
The power of the people and social media delivered, and they did not only meet their goal but surpassed it.
What Made This a Great Campaign?
A common vein runs through these successful campaigns: personal reflection, supporter-driven promotion coupled with video and photo visuals to provide that feeling of partnership that drives people to give their best.
Employing children to help in their own cause is also a big win, as well as making their #Giving Tuesday a community project.
How To Do It
The nice aspect of many of these successful campaigns is that there's really not a whole lot of tangible materials required. The majority of what is needed is good planning and suitable advertising to get the content and instructions into the hands of the participating community members.
Everything comes together on the big day, but by then, the legwork has already been done and videos are circulating all over social media, sparking interest.
List of Items to Prepare
Support information and instructions for volunteers

Press release information for community organization fundraisers

Facebook Ads, Social Media posts, and/or local flyers

Campaign #5 - The Church of Jesus Christ of Latter-Day Saints
This organization came up with a unique method for providing supporters a chance to donate that became wildly successful. They created a giving machine.
They prepared a bright red vending machine for Giving Tuesday and placed it in a popular location. However, instead of sodas or snacks, each slot was filled with a card that showed a picture of an item the supporter could purchase for the cause, with prices varying from around $4 to $200.
Options included meals, school supplies, textbooks, even chickens that could be donated to the needy. Once purchased, the postcard would be dispensed, showing the item and information about the donation made.
To encourage recurring donations, the machine remained out from that Giving Tuesday to the end of the year and continued to provide donations for the cause the rest of the holiday season.
What Made This a Great Campaign?
The vending machine is a familiar, comfortable concept and is very easy to use. The transaction is quick and effortless, and the supporter receives tangible evidence of their support which they can keep. It requires very little upkeep and maintenance, and as the machine is visible, it promotes itself, although it certainly never hurts to provide an additional advertisement or use supporters to promote it.
How To Do It
Set up a vending machine with prices and images of items that can be donated to your organization. Get permission to place the machine in a heavily trafficked location and boost its efficiency with advertisement and community support.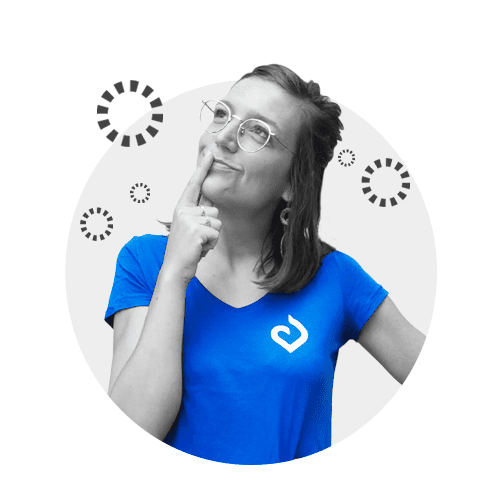 Corinne is admiring the use of a vending machine
for a campaign – very clever!
List of Items to Prepare
Postcards

Prices

A vending machine (perhaps donated or lent from a business)

Promotion and community support

Campaign #6 - Trees Forever
Trees Forever is an organization advocating for environmental awareness through the planting of trees. They came up with the idea of having a #GivingTREEvia party, which is sort of a mix between a trivia game and a bingo night.
Providing a fun interactive experience appeals to prospective donors. The event itself can be handled by a community host. The basics are that donors set an amount they will donate for each question missed and at the end of the night, the host collects it and they take photos with the scores for the donors to share on social media.
What Made This a Great Campaign?
This is a classic example of gamification to make the donating experience enjoyable. Interaction is high and everyone can participate. The campaign was incredibly successful and since it is self-contained, hosting parties can take place anywhere and Trees Forever began doing them throughout the year, providing recurring donations to support their cause. As an added bonus, this is a great way to introduce first-time donors through a fun, relaxed event.
How To Do It
Use an existing trivia game or create a cause-specific game, which not only creates a fun experience but also teaches donors information about your organization and the supported cause. Community members can serve as volunteers not only to create trivia cards but to host the events. In fact, on a #GivingTuesday, you could hold multiple donation trivia parties at different places throughout the community to get everybody involved. What a wonderful option for donors!
List of Items to Prepare
Trivia cards

Donor game cards

A location

A host

Promotion

Campaign #7 - ASPCA
ASPCA took a classic approach and modernized it by performing an all-day Facebook Live-a-Thon webinar to garner support for animals. They spread the word by using paid ads, Giving Tuesday email newsletters to their supporters, and community support through social media.
Throughout the course of their live, virtual event, they showcased a variety of different segments to promote their mission, including bringing animals and special guests on to encourage support. With a donor match program with Subaru America, it was a resounding success that met its goal only halfway through the event.
What Made This a Great Campaign?
The power of social media and great advertising really proved successful for ASPCA. They were well organized and had a great plan which they enacted to engage their audience and raise awareness for their cause. Furthermore, they were able to use recorded segments of the live show for some time afterward as new promotions to continue to acquire new donations.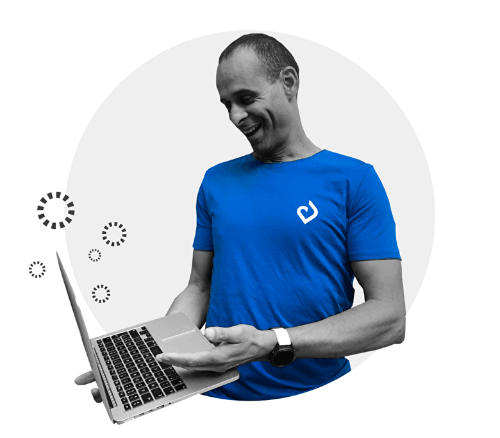 Sam loves the idea of a Facebook Live-a-Thon!
How To Do It
The key is in the planning. Come up with interesting features and information you can provide to your audience to keep them engaged. There are live options on many social media outlets and it doesn't cost anything to use, so as long as you advertise to reach a wide audience, there is a lot of potential here.
List of Items to Prepare
Choose a popular live media outlet

Prepare promotional materials and a donation page

Plan your live show with segments that engage audience interest
Perhaps after reading this article you want to investigate an interactive event like World Vision, Planned Parenthood and Trees Forever did. Alternatively, you could engage the community in unique ways like the Wisconsin Singers or Volo City Kids or even change up the method of donations like The Church of Jesus Christ of Latter-Day Saints and the ASPCA. Regardless of what you choose to do this year, hopefully reading about the success of other nonprofits has helped reinvigorate you as you prepare for Giving Tuesday 2021!

Springly is trusted by over 15,000 nonprofits to help them run their organizations on a daily basis. Try it, test it, love it with a 14-day free trial!
Fundraising
Giving Tuesday
Trish