Giving Tuesday Email: 10 Pro Emailing Tips To Inspire Donations (+ Templates)
Antoine
Giving Tuesday, which takes place just after Black Friday and Cyber Monday, kicks off the beginning of the season of charity, taking place around the December winter holidays. As the event continues to increase in popularity, Giving Tuesday 2021 should be an event to remember. $511 million dollars were donated to various charities during the 2019 event, which represented a nearly 28 percent increase over 2018. Email is typically the tool of choice for this event as it allows you to succinctly state why people should donate, request that they do so, and provide a link to a donation page where they can give.
Throughout the rest of this article, you will learn some great techniques to test your emails. Follow these Giving Tuesday ideas to have the most successful event you have ever had and build on that success for years to come!
Here's what we will cover when it comes to email tips for Giving Tuesday:

What Email Data To Watch
A mailing list can be one of the most valuable marketing assets a nonprofit can employ to reach members and donors alike. The statistics on Giving Tuesday campaigns are already in your organization's favor. By focusing extra attention on key performance metrics, you can refine future messages to align with what resonates the best with your target audience. Some primary data to analyze are:
Opening rates:

The rate of recipients who open the email

Nonprofit emails for Giving Tuesday have an open rate of over 20% - significantly higher than the average email campaign

Click through rates:

The percentage of clicks based on the total emails sent

Giving Tuesday click-through rate is upwards of 3%

Click-to-open rate:

Recipients who opened the email and clicked on the link

Giving Tuesday click-to-open rate of approximately 13%

Bounce rates:

The percentage of a mass email that can't be delivered

Hard bounce: these bounces are permanent, and usually result from a non-existent email address, or the recipient's email server blocking delivery. No delivery will be re-attempted.

Soft bounce: these are temporary. There are dozens of reasons why this is possible, but usually, delivery will be attempted again and again until it goes through.
Pro Tip: Note that if your email campaign results in too many bounces, your email provider can flag you as spam, which you definitely do not want! The best approach is to cleanse your data first and omit any emails you are not sure about.

Communicate One Unique Message
Giving Tuesday templates should be clear, direct, and to the point. The recipients of your emails are getting dozens per day, and perhaps more during the latter part of the year when charitable asking is on the rise. Stand out by sticking with the following rule: one message should accomplish one objective.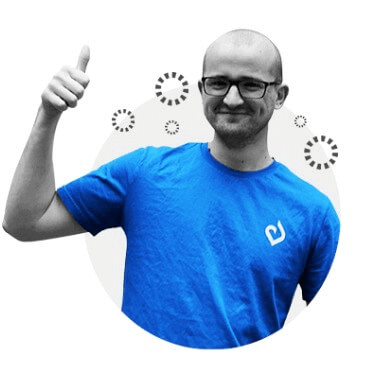 Take the above advice, and make sure
your message is clear and concise!
Indicate clearly what principle action your reader should take: this is a "Call-to-action." It's possible to state this in many ways that suit your organization. Some examples are:
Donate now!

Set up a recurring donation today!

Please support this cause by making a donation!

Make a donation so we can continue helping others!

Your donation will help our organization continue advancing our mission!
Someone reading your email should quickly understand what they should do, and why. Since readers will sometimes skim, it's important to repeat and restate the objective and call to action more than once. This builds awareness of the nature of the campaign, and how their donation impacts others.
Pro Tip: Simplicity in your messaging yields the best results. Achieving this simplicity can be a challenge, but it can be done! After crafting your message, ask members of your organizational community what they think. Is it simple? Is it clear? How would they respond?

Invest In a Powerful Subject Line
The best way to describe a good subject line is, "eye-catching." You know how your own inbox looks! We all get dozens or hundreds of emails per day. If you don't use phrases that grab the attention of the recipient, they will most likely ignore the email.
Recent studies indicate that roughly 64% of people indicate that their decision to open an email depends on how relevant the subject line is to them. Some studies indicate that subject lines that state the name of the recipient is 22% more likely to be opened so consider personalization.
It's very important for the subject line to be in line with your organization's values and culture. If you have a somewhat irreverent, unconventional image then a subject line to match is appropriate. If your culture is more traditional, an unconventional subject line may be less likely to accomplish your goal.
Humor can be a powerful tool but must be used appropriately. An organization benefiting a teen science and technology team might say, "Batteries not included! Help the teen science team." Emojis can be eye-catching and are gaining appeal among all age groups, but remember that overusing them can make your email look like spam.
The same is true with the practice of "pulling on the heartstrings" of the recipients. Emotion is a powerful motivator, but if it's overdone, people may feel manipulated. Find a way to subtly indicate emotion without it feeling cheesy.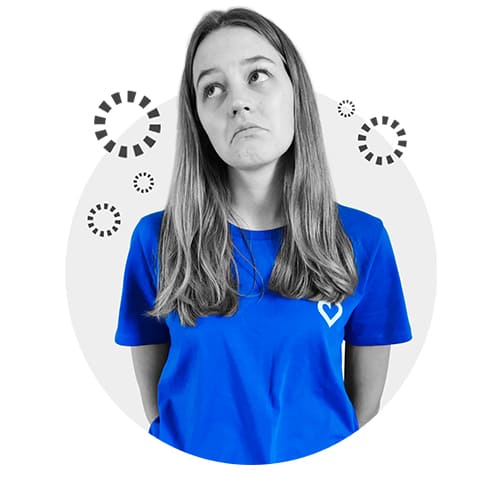 Leveraging emotion is a great tool, but
be sure not to overdo it.
Here are some great subject line examples:
"Help women just like Rhonda - please give to the shelter project."

"This Giving Tuesday, maximize your impact with donation matching"

"1,500 kids helped in 2021, but many more need our help in 2022"

Personalize To the Max
Personalization isn't just for the subject line. When you personally address your email to the recipient, it becomes compelling and attention-grabbing. Today's email recipients will quickly dismiss a message as spam if it isn't tailored to them in some way.
Make sure that the following data is up to date in your database or CRM:
First Name

Last Name

Membership Status

Last Donation Amount

Last Program Donation

Other relevant information
By having this data correctly entered into your database, it allows you to efficiently personalize the content of an email and even encourage a greater contribution this year. In this example, you can see how these fields in brackets could be personalized automatically:
Dear [Anne],

We are so fortunate to have people like you among our membership. Congratulations on celebrating your [8th] year with us. Last year, your donation of [$100] helped provide [free vision screening] to 100 local children in need. Thanks to you, we were able to get those kids low-cost prescription glasses, improving their chances for success in school. There are hundreds more kids who need our help. Can we count on you in 2021 as well?

Harness the power of Images & Videos
The use of compelling imagery is a powerful tool to increase the success of your campaign. Emails that contain an image have a 42% greater click-through rate than emails that are text only. The impact of an eye-catching visual can also be felt on people's likelihood to act on the call-to-action. Why is this? People relate to the power of an image. They are more likely to think about how a particular issue might affect them personally and become emotionally invested in what they are reading. This is a great way to stand out from the crowd.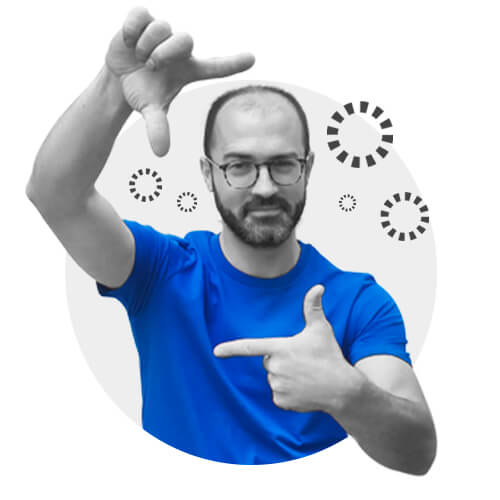 Frame up those photos and use
them to your advantage!
The picture you choose needs to convey your need and how your organization is fulfilling that need in a clear and direct manner. For example, an organization delivering humanitarian supplies to refugees might have an image of an aid worker giving a bottle of water to a person in distress. Or an organization planting trees could show adults and children carefully planting a seedling, and even a picture of a mature tree. If you tried to describe these scenes with words alone, there is a high likelihood your recipient might skim right over it and understand the full importance of your work.
Pro Tip: Image quality can make your break your campaign. Choose one powerful image rather than several of lower quality. Just as a lengthy text description might be skimmed, so can a multitude of images. A good photo should convey the message completely and not require other supporting images. Videos can be useful as well. Keep them short and to the point, ideally under 1-minute in length.

Split Contacts into Groups for Targeted Messaging
As stated above, keeping accurate data on your membership or donors is vital to running an effective campaign or fundraiser. If you have regular or long-time donors, you'll want to communicate differently with them than you would with a first-time donor. You might also differentiate messaging based on the amounts given. Those who gave a different donation than one that was suggested last year can be thanked if it was higher, and could be encouraged to give more if it was lower.
If you have donors that have the ability to participate in a corporate matching program, you can tailor your communications to remind them to request the matching funds. Other donors might be retired or self-employed, so you can message them differently.
For first-time donors, you might craft your message to give more information on the more exact nature of your cause and how they are helping. Long-time donors might not need this information.
Look for logical ways to separate your contacts and modify your messaging accordingly. Since crafting emails and separating the contacts takes time, be careful in your approach. You don't want to have too many sub-categories to sort or emails to compose. Three groups is the golden number. Try to define the larger divisions that are important to maximizing your results.

Run Tests
Large and small companies alike frequently use a technique called the "soft-launch" when premiering a campaign or product. This approach is similar to a "beta test" in software. Real people will use a product, or in this case, receive a message about a campaign. Rather than sending your campaign email to the full list of recipients, you select a handful of people to test your email and gather their feedback.
Choose a cross-section of your community and send the email campaign to them only. After a few days, contact them and see why they did or did not donate. Ask if they had any technical problems with broken links. Find out if the text was clear. Take their feedback seriously as they represent what you are likely to find when you send the email to the full distribution list.
You don't want to ruin an important campaign because of technical problems or typos. A soft launch allows you to get real-time feedback before you fully commit to launching. This is especially important if you are also sharing your campaign on a social media donation page. Information on those channels travels to people very quickly, so any mistakes will be harder to fix.

Don't Spam Your Audience
Personalizing your emails, keeping them simple, and having a great subject line are great ways to keep emails from being marked spam, but you can't stop there. It is important to carefully schedule emails to go out on the best days of the week, typically Tuesdays and Thursdays, but the days may vary based on the target audience.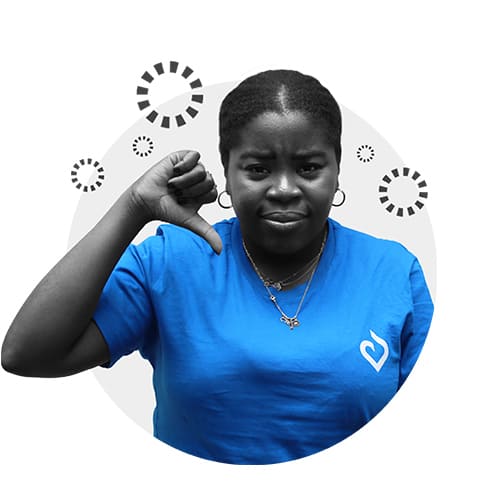 Sadie doesn't like spam, and neither
will your recipients.
Also, consider the time of the day you send your message and aim for the time recipients will check emails before their workday, their lunch period, or right after they return from work. You also have to limit the total number of emails you send to each recipient. Your message is important, but too many emails is a good way to turn off the recipients rather than to get their attention.
A good goal is to send 3 emails during a 10 day period. This strikes a balance between useful repetition and overdoing it. The best practice is to take advantage of the tools that your email service provides. First, schedule your emails and send them automatically. This takes the work out of it and prevents errors in duplicating addresses and emails, which is a surefire way to have something marked as spam and turn off potential donors
Another function to look for is the ability to take someone off the distribution list after they perform the task indicated in the call-to-action. In other words, if they make a donation, they should no longer be contacted about the campaign. You don't want to risk leaving a bad taste in a donor's mouth after they have donated if you continue to ask over and over again. The one caveat to this rule is regarding a thank you note. Plan to send a thank-you email or written note after the donation. One great way to make sure this happens in a timely fashion is through an email automation service.
Many nonprofits trust LemList as a great tool for automating outbound emails. With LemList you can automatically customize introductory lines, and specify calls to action for particular recipients. You can also automate follow-up emails, so a person who donated gets that important "thank you" while a person who still hasn't responded gets a reminder.

Don't Neglect Follow-up
Follow-up is a key practice to any successful Giving Tuesday campaign. Sending regular progress reports makes everyone who donated feel like they are part of a team, and serves as a gentle reminder to those who haven't that they still have the opportunity to join in the effort.
If you've set a specific monetary goal, use a follow-up email or Giving Tuesday social media posts to share how close you are to reaching the goal amount, or how much you've exceeded it. Remember though that if you have exceeded your goal but still want to keep receiving donations, you may want to more carefully word the email or change the timing.
Thank you emails are essential. When your donors feel appreciated and understand the impact of their generosity, they are much more likely to donate in the future. Be specific about what you have accomplished and personalize it both to the donor and to the beneficiaries. If you have stories of people whose lives were changed and benefitted make sure to share them! One way to do this is by telling a true story.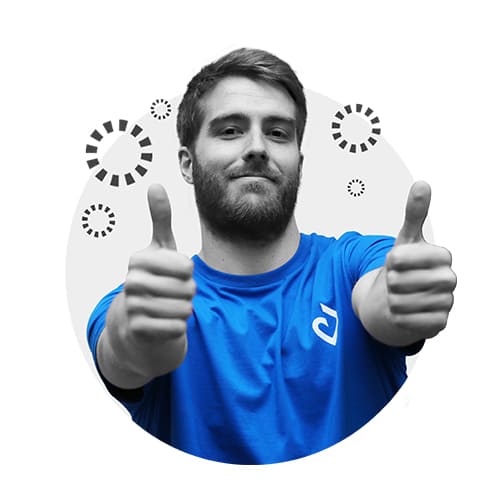 Anthony loves thank you emails, and so will
your members and donators!
Get the permission of someone who benefited to tell their story, and detail what their life was like before and after they were helped. There is no story as powerful as the human story and detailing how these donations improve the lives of other people is the perfect way to end your campaign.

3 Powerful Email Templates to Inspire Donations
One Time Donation Email:




Subject: [Amount] of families need your help today!



Dear [First Name],



The impact of [incident] in our community is unforgettable. In the wake of the[incident], dozens were left [community impact]. This Giving Tuesday, we have the opportunity to help our [impacted group] and change their lives for the better. Your donation will help provide victims with [solution] to help them along while we rebuild. The great thing about our community is how we all pull together to help each other. Please donate and help [impacted group] today.
Smaller Recurring Donation Email:
Subject: The impact of your 2021 donation



Dear [First Name],



Your donations last year of [2021 monthly donation amount] had such a great impact on the lives of [impacted group] in our community. Your donation made a [program] possible that benefited [impacted group]. Thanks to you, they had [mission benefit]. We need your help to keep this program going. Can we count on you this year at [2022 monthly donation amount] a month?
Donation Matching Service Email:




Subject: [Corporate partner name] will match your yearly donation!



Dear [First Name],



Your donation of [2021 donation amount] last year helped us do great work. This year, we are fortunate to have a corporate partner that is going to make your donation go even further. Our corporate partner has pledged to match all donations dollar for dollar up to [donation maximum amount]! That means when you give one dollar, our charity receives [matched amount] dollars. We know that times are tight, and it is a challenge for everyone to give right now, which is why it's even more important. We have [impacted group] that are [how the group is impacted], and your donation can have an amazing impact by providing [what will the donation provide the impacted group] to those who need them the most. Please donate today.

Springly is trusted by over 15,000 nonprofits to help them run their organizations on a daily basis. Try it, test it, love it with a 14-day free trial!
Fundraising
Giving Tuesday
Antoine