16 Of Your Not So Average Giving Tuesday Ideas
Trish
As cool winds herald the coming of the holiday season, hearts and minds turn to giving and making a difference in people's lives, whether loved ones or simply those in need. One of the best ways to fulfill this desire is by supporting nonprofit organizations.
Giving Tuesday 2021 is a special day set aside for just this purpose. It is an annual event that has become a giving phenomenon as people set records each year with their generosity, even during a pandemic, providing support for non-profit organizations so they can continue to make the world a better place.

Important Information About Giving Tuesday
This special event falls on the calendar on the Tuesday following Thanksgiving every year, lining up behind the commercialism of Black Friday and Cyber Monday to offer a different type of event: one focused on giving rather than buying.
November 30th, 2021, this year's Giving Tuesday, will be centered around connections, partnerships, and relationships. You can view the official website for additional information.
As this day is an incredible opportunity to raise extra funds for your organization through donations, it is important to draw attention to your project through creative means in order to stand out from the crowd.
So how do you maximize Giving Tuesday?
Here are some great tips to help you deviate from the norm to provide the best chance for success during this amazing holiday event!

#1: Set a Realistic Goal
It's important to take the time to plan properly before the big day. Organization can make all the difference in drawing support and making your event a huge success.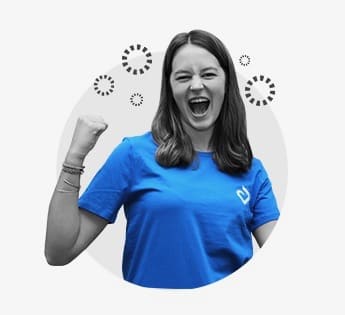 Realistic goals lead to accomplished goals,
which has Emily celebrating!
One of the first steps is to determine a goal that is realistic and has a genuine chance for success. Climbing toward this goal is a great motivator and as you come within reach of your goal, donors become more generous as they genuinely want to see you meet that goal and even surpass it.
Your goal needs to be approved by the entire team who is working on Giving Tuesday, that way everyone can buy into the project.

One single goal keeps everyone focused and can help drive the messaging for all communications.

Use this goal to motivate your team members and provide encouragement and excitement, which can be contagious e.g., an email that reads "We have hit half our fundraising goal, let's keep going!"
Teamwork is essential to spread your message and inspire others to buy into your organization's message.

#2: Launch Ads
Promotion is key if you want people to discover your organization and provide their support. There are different platforms you can use to draw the attention of the masses and build attention.
It's always a good idea to begin planning ads early to maximize potential. Running the ads a few days before the event and during the event itself is effective as these are powerful windows of activity. Social media will be booming during this time, so make the best of this tool to rise above the crowd.
Remember that while promotion may cost a bit in time and money, if done correctly, you may see a significant return. More donors equate to a more successful mission, which makes that upfront investment worthwhile.
Tips For a Powerful Ad
Describe what makes you different from other organizations - showcase your organization's individual talents and express to your audience how you stand out from the crowd

Use a powerful tagline to grab attention (more on this forthcoming!) - A memorable message that serves as a headline to draw your audience in

Make them an offer - People love feeling like they received great value for their money. If you can effectively explain what their money will do for the organization and/or provide them with an additional personal incentive, it can go a long way.

Get inspired - Take a look at recent news articles, direct mailers and emails that have wound up in your inbox or mailbox recently. What resonated with you and why? Consider implementing the most effective techniques in your piece.

Assure them of the value - People fear their money going to waste or being used in some sort of scam. Demonstrate your validity and express the importance of the donation, showing exactly how much value their donation will hold for your benefactors. Again, use specific examples when possible, like how much was raised last year and exactly where those funds went.

Call to action - Make sure you appeal to their emotions and encourage them to contact you for more information or to make a difference in some specific way. Urge them to take one specific action. Make sure that you provide all the appropriate contact information or services so that when they do decide to act, they can!

Don't forget your call to action! A direct ask can
make all the difference.
Stress urgency - Provide a sense of urgency, getting the audience to understand the importance of acting now, because even with the best intentions, people are forgetful or busy and once the moment has passed, sometimes it never comes around again. Show timely reasons why they should donate to your cause right now and the benefit it can have over waiting until later.

Testimonials - Hearing from those who have been helped and how it affected their lives is a great motivator for donors and puts a specific face on those causes you are supporting. There's nothing like hearing about needs from those who have them.

Exciting graphics - Your goal is to draw attention and exciting graphics that draw the eye in a positive way will do that. Canva is a great tool for designing graphics, but there are many others as well.
Google Ad Grants
Now that you have some ideas on how to create a powerful ad, consider using Google to reach as many people as possible. Google Ad Grants offers qualifying non-profit organizations the opportunity to receive up to $10,000 a month in search ads displayed on Google. What an incredible opportunity to inform the world about your cause and attract donors!
There are three steps to ensure a successful Google Ad campaign.
Once you have verified that you meet eligibility requirements, you will apply to Google for Nonprofits.

Sign in, click "Active Products" click the eligibility form link to prepare an assessment, complete it and choose "Activate" to have your organization reviewed.

Once you are approved, you will receive an e-mail granting access to your Ad Grant campaigns, where you can begin setting up your first Ad campaign to promote your message.
Pro Tip: Google ads are a great way to dip your toes into the advertising world without having to spend your own precious resources. Be sure to have someone who knows how it works to give you a run down before you get started, as the platform itself can be a bit of a learning curve! If you don't have someone in-house, consider reaching out to a freelancer website to get the expertise you need.
Facebook Ads
Facebook is a major social media platform with a wide reach. Their ad program is successful and garners a lot of attention. Plus, you have the opportunity to customize your message and even your target audience.
You can advertise your donation page, posts on your site, your website itself, accomplishments for your organization -- about anything you can imagine. As you try to stand out from the crowd, this resource is an important tool to have in your Giving Tuesday toolkit.
Plus, Facebook has a feature for a lookalike audience. This attribute allows you to select 100+ people who have liked, visited, or interacted with your page. Once you have gathered this demographic, Facebook uses algorithms to find features that these users have in common and then uses that information to reach other users who meet that criteria!
Pro Tip: Creating Facebook Ads



Plan your ad in advance


Locate the "Ad Manager" section using your left sidebar


Select your marketing objective from the lists provided, narrowing down the type of promotion you have planned


Select details about your intended audience and demographic from the options provided


Set your maximum budget and determine how that budget will be used


Create your ad, using text, images, and/or video; you can also boost a Facebook post or ad created on your organization profile


Create a Giving Tuesday Canva to showcase your project


Watch your ad draw interest and interactions

#3: Create a Tagline
A memorable tagline will draw attention to your organization by providing an easy-to-remember message that you can use in every communication.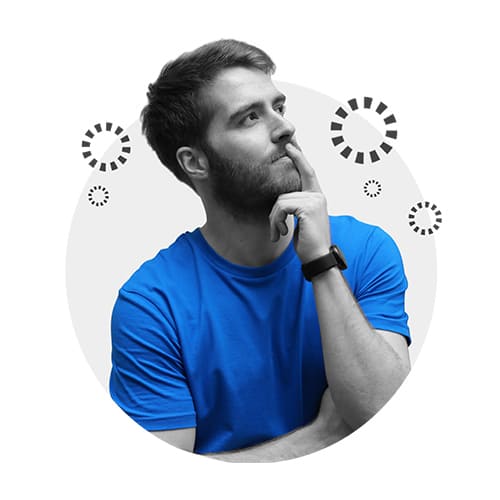 Anthony is intently pondering his tagline!
This is not necessarily a hashtag, but a central idea that can resonate with your audience and percolate in their minds.
Us at Springly, for example, use: "You change the world. Springly takes care of the rest."
Tagline Quick Tips:
Create intrigue that enhances your brand without causing confusion

Consider how your organization is unique

Keep it simple and avoid common jargon to make your tagline stand out

If your organization provides a service, beginning with an action verb can provide strength
You can also view or come up with your own Giving Tuesday slogans to increase awareness.

#4: Offer Multiple Forms of Payment (Including Crypto)
To reach the most diverse audience you can, you need to make multiple means of payment available. Providing different types of currency options can open you up to new donor clientele that you hadn't even considered before.
There are multitudes of payment options: cash, check, Google Pay, Apple Pay, Venmo, and Paypal to name a few. This website even provides you with the means to accept cryptocurrency, which is a fast-blooming phenomenon that involves digital money!
Bitcoin alone has a market cap of over $850B. Nonprofit organizations searching for donors may want to investigate what is required to tap into that market. A good place to start this quest is with the Internal Revenue Service and your organization's finance department.
Pro Tip: While providing a variety of payment methods opens up a world of donors, make sure that you have the means to follow up automatically with these options, so you do not overtax yourself (e.g., Consider avoiding manually sending personalized tax receipts via post or email. This process can be tedious and time consuming compared to automated or self-serve options).

#5: Try Text to Give
In a world of technology designed to make everything fast and easy, many donors appreciate an option that will provide those same features for donating.
Text to Give is a software platform that provides you with a special phone number upon registration which allows users to text donation amounts or a code that represents specific amounts using their mobile device! Your donors will appreciate not having to go to their computer and find a specific page in order to donate.
This is a powerful tool for nonprofit organizations and can feature prominently on your ad campaign to make donating easier than ever before! Plus, there are lots of software integration options and Giving Tuesday templates, so it should be compatible with most organizations.
Of course, use your judgment to decide whether you feel your donor pool will be comfortable with this strategy or not.

#6: Create an Amazon Wishlist
Organizations that accept in-kind donations will appreciate registries or Wishlists, which allows you to customize your donation options. With the ability to track items received to prevent duplicates, this is another great tool for nonprofits, especially those with members who are regular Amazon users.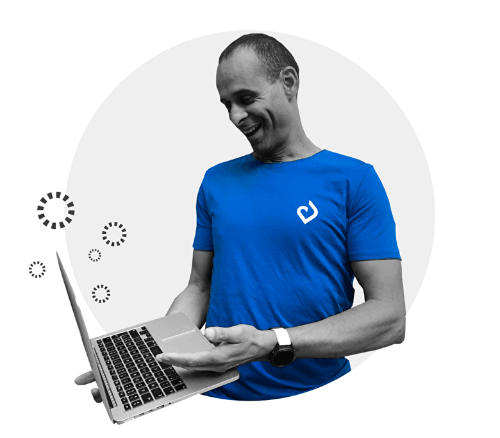 Sam is setting up his wishlist now!
To create a wishlist:
Create an Amazon account for your organization

Login to your account

Scroll to the "Accounts & Lists" section in the top right-hand corner

Under the "Your Lists" section, click on "Create List"

Type a name for your new list and click "Create List"

Hover over the ellipses next to the "More" link and click "Manage List"

Set "Privacy" to "Public" and "List is for" to "An Organization"

Enter all the relevant information for your organization and save changes

From there, identify the items you need and add them to your Wish List by clicking "Add to List" on the right-hand side of each applicable product page
Now that you have your wishlist setup, you need to relay that information to members and donors!

#7: Learn from the Best
Many nonprofits have had incredible Giving Tuesday campaigns with enormous outpourings of support. There are many campaigns that have exploded fundraising goals in brilliant and innovative ways. We highly suggest learning from the best, and what made them so great in the first place. #GivingTuesday

#8: Invest in Video Content
Don't discount the power of putting a face to your organization. People love videos and it creates a solid image for your message that can settle into people's minds. Now is the perfect time to create a promotional video showcasing all the amazing work that you do!
The video doesn't have to be expensive to make an impact, video editing software such as Filmora and Adobe Premiere Elements are just a few that provide power for a budget.

Focus on quality. Your message and humanizing your non-profit is of utmost importance. However, if your budget is tight, be succinct to offer a short high-quality video rather than skimp on quality in favor of a longer message.

Once the video is prepared, share it on all sorts of social media, or even a Facebook Ad!
You can also host a webinar to educate the masses about Giving Tuesday and your NPO!

#9: Get a Celebrity Cameo
Obviously, celebrities can play a huge role in promoting any product, which is why they feature so prominently on television ads.
Cameo is a service that allows you to hire celebrities to create customized videos for any occasion. Ensure your chosen celebrity embodies your organization's values and then be creative. There are infinite possibilities for ways to make this work for your organization.
This video can fit in perfectly with an Ad Campaign or promotion materials for Giving Tuesday. Prepare a message that will prove both effective and interesting for optimum results with your celebrity cameo.
Also, consider which celebrities will appeal to your target audience the most because that can make a lot of difference. Hiring a celebrity on Cameo for your cause can be a fun way to garner attention.

#10: Set Up Peer-to-Peer Fundraising
If you have a strong community, you may want to consider peer-to-peer fundraising. This involves finding a network of fundraisers in your community to acquire donations on your behalf, volunteers from the ranks of your supporters, or local organizations that share your message or are willing to assist your cause.
This method individualizes the donation process as it allows those who support you to spread awareness using their own personal beliefs and experiences to further the cause.
Each person has a story and when your cause is dear to their hearts, they have the power to influence others. After all, many of these people have a reason for supporting your cause and that conviction can spread like wildfire.
It only takes a moment for people in your community to share a short prepared message. Nearly everyone has social media. This is a quick and easy way you can enlist the community to help and spread awareness of #GivingTuesday and your organization!
Have a detailed plan and organize volunteers to set this plan into action. People love helping out for a good cause and you will be able to find a lot who are willing to dedicate their time to help those in need.
Make the best use of them and express your gratitude for them, showing how their efforts have made a difference. Find ways to make helping your organization fun and a great social opportunity. Then you will find recurring volunteers who you can count on when you need a little extra help.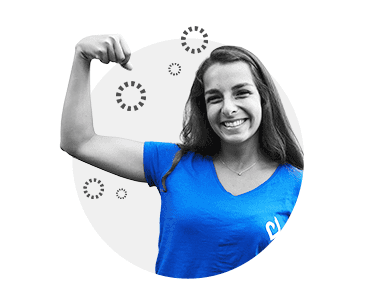 A strong network makes a strong organization!
Schools, children's centers, and Girl Scout/ Boy Scout troops are great places to find volunteers and share your message. Classrooms can sometimes provide credit for kids to work on projects such as yours, building community support and encouraging them to learn about social issues and ways they can help those in need.

#11: Consider Crowdfunding
Crowdfunding is one of the premier means of providing funding for endeavors in the modern age. A "crowdfunding platform" such as Gofundme or Kickstarter provides users the opportunity to advertise a cause and set a target goal to raise money for a project or organization, which can include offering incentives for specific donation amounts.
Oftentimes you receive the raised funds to use for your advertised project even if your goal is not met. The system works by using all sources at your disposal to draw attention to the page (which should be strategically optimized for encouraging donors) so that the individual masses who frequent that platform discover it and can buy into your message.
The audience for these sites are people looking for places to donate their money, so this is the perfect place for non-profit organizations to tug at some heartstrings and get support for causes.
Make sure that you give updates regularly to donors throughout the crowdfunding process and for best results, assign donation amounts with a specific result to showcase how that money will help others; for example, stating that a donor's fifty dollar donation will provide a year's worth of school supplies to a needy child.
Video support is huge for crowdfunding, so this is a great opportunity to use your celebrity Cameo or Giving Tuesday Canva ideas to the greatest effect. Whichever method you prefer, keep in mind that people like to put a face with an organization, and your team can do that and approach prospective donors with a human touch.
Being able to demonstrate just how a person's donation can make a difference or using video from those who have been helped or need the help can also help viewers to realize the importance of your cause and make the decision to help now, responding to your call for action.

#12: Don't Forget Corporate Donations
Corporate businesses make donations to causes all year long and can be great sponsors that provide larger, one-time donations to benefit your non-profit.
While you can make contact with these companies through phone or e-mail, generally a personal visit with informational materials has a greater impact, if that is an option.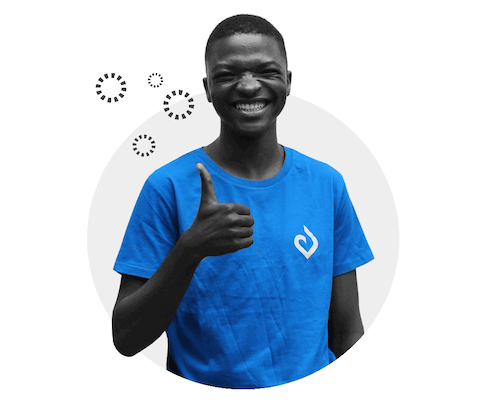 The potential for big corporate donations has
Freddy smiling!
Offering to arrange media coverage for the donation is a win/win because it promotes not only their business, but your non-profit and cause as well, and getting that information in front of as many people as possible is going to help you find new donors.
It certainly never hurts to ask and provide detailed insight into your cause, just make sure that it is a business that is aligned with your values before you partner with them.

#13: Team Up With Local Government
The local mayor, congressmen, or even the state senator or governor can be invaluable in spreading the message and raising awareness about Giving Tuesday and your cause.
They can also provide new avenues to explore as they have an impressive network of contacts who can assist you. By educating these influential individuals on the importance of non-profits in your area, they can provide you with invaluable exposure which will result in new donors.
When you reach out to them, consider their motivations for getting involved. Perhaps the organization's mission is reason enough. Maybe thinking through an example that hits closer to home - such as a campaign promise or a tie to a personal event on their end - is a better approach.
To find your government officials try FiscalNote. Type in your address and the website will give you a list of federal and state officials and even allow you to type a message to send to all of them at the same time. Another good source for local officials is Elected Officials | USAGov. Use this website to get contact information for your mayor, county executive, and city, county, and town officials.

#14: Prepare for PR
In the same vein, news outlets and media are designed to present information to the public and can be a great platform to reach significant amounts of people in a short time frame.
Try to get in contact with local journalists and news stations and provide a press release about Giving Tuesday, giving the nonprofit sector a mouthpiece and increased exposure.
Every outlet counts and this one has the potential to make a huge impact, so make sure you prepare accordingly and present a professional front. Try to present your story in a way that will draw interest with stories that tug on heartstrings because those typically draw an audience and will appeal to the media.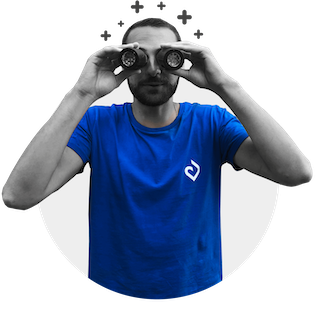 Ryan is on the lookout for PR opportunities!
Sending a Giving Tuesday email to reach a station offering your expertise, insights, and important stats about Giving Tuesday can make all the difference.
Pro Tip: Here is an email template that can be personalized to get you started:



Good morning [contact name]!



I am [your name], [title] of [organization name]. We are a non-profit volunteer organization which offers [organization mission]. We would like to have a representative of our organization appear on your show early in November to briefly explain [mission critical information and statistics]. We would also like to discuss the types of support and information our organization is able to offer.



I will be sending you a letter outlining our request and basic information about [organization mission]. Do you require any additional information?



Thank you for your time.



Sincerely,



[Your name and contact information]

#15: Prepare a Donor Kit
Have a kit ready for each of your donors that provides them with pre-made tweets including hashtags, account handles, what to tag and in what order, Giving Tuesday social media posts, and similar announcements so they can just copy and paste to share about their donations.
This is a way they can keep on giving after they have donated, by alerting their friends and families to your cause and promoting your organization in the process.
These kits can also prove useful for volunteers, providing information about your organization and everything they need to know to help out.

#16: Target Recurring Donations
Giving Tuesday is renowned for one-time donations, but if you can implement a strategy for acquiring smaller, recurring amounts, that can sustain your organization in the long run and generate more revenue later on. As the saying goes, it's the gift that keeps on giving.
Fundraising platforms give you options to collect recurring donations from your donors. Additional tips for turning a one-time donor into a recurring donor include:
Show gratitude for donations

Send a letter or e-mail afterward telling a donor specifically where the donation went and how it helped

Use automatic recurring payment options when possible to make the process easy for the donor

Create a member database with information to help you know your donors better and provide easy access for providing them with information or thank you messages.

Consider offering membership privileges to recurring donors, providing perks for their continued support

Make a Difference Today!
With all of this knowledge in your arsenal, now you can stand out and make a difference for your cause. Make this #GivingTuesday an unforgettable experience for your team, your donors, and the beneficiaries of your cause.
Spread the word and increase awareness for this one-of-a-kind event, an opportunity for everyone to participate and make changes that will improve lives and provide much-needed support to those who need it the most during the holiday season.

Springly is trusted by over 15,000 nonprofits to help them run their organizations on a daily basis. Try it, test it, love it with a 14-day free trial!
Fundraising
Giving Tuesday
Trish