8 Guidelines For Giving Tuesday Social Media Posts That Will Skyrocket Donations
Alvina
Good communication is both an art and a science. This is especially true when using social media to share content and garner support. Your Giving Tuesday 2021 social media posts need to be clean, modern, and aligned with your overall objective for harmonious communication.
Here are our 8 tips to incite giving this Giving Tuesday:

Why Giving Tuesday & Social Media Are A Match Made in Heaven
Giving Tuesday is a movement that was created in 2012 to encourage radical, global generosity. Participants and fundraisers come from 75 countries around the world, and in the United States alone there are over 250 community campaigns and major partnerships. Millions of people use this day to volunteer time, money, and energy toward doing good in their community.
This year, the event falls on November 30th and will be an amazing opportunity to find both volunteers and funds to help fuel your nonprofit organization. In the years since Giving Tuesday began, total donations have grown steadily. In 2020, over 2.47 billion dollars were raised in both online and offline donations in just the U.S.
And that's not all: 9.8 million people donated goods and 7.1 million people volunteered. In fact, 13% of Americans participated in some way for Giving Tuesday. These numbers can't be ignored - what a beautiful gesture of human kindness!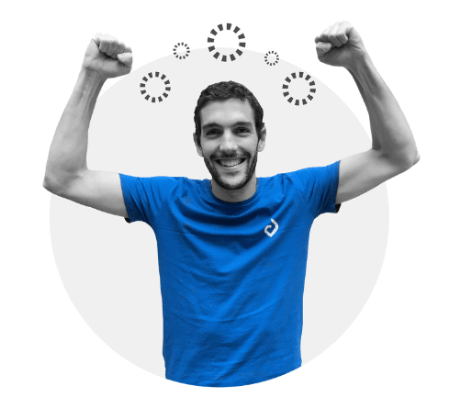 Giving makes everyone feel great, including Simon!
No matter how your nonprofit benefits the world, Giving Tuesday is a day that can rally large numbers around your cause. Whether you're looking for supporters or donors, using social media to get the word out is a strategic lever for nonprofits. Even more so for those who already have an active online presence.

#1: Define a Clear Objective
The first step is to define a unique objective to both guide your vision and drive communication. Keep it simple and relevant to your mission, and you can use this as the foundation to build your Giving Tuesday campaign. Ask yourself the basics:
What do we want to take away from this campaign?

Why is it important?

How does this objective offer value to our followers and members?

How does this objective offer value to our organization?

#2: Pick 2 Channels to Communicate On
Next, don't overextend yourself. In addition to any Giving Tuesday email efforts, pick only two of your most active social media channels to target awareness for the campaign. It's far better to have the time to do one thing well than to give inadequate attention to various Giving Tuesday campaigns.
As a general rule of thumb, nonprofits tend to perform best on Facebook. But that doesn't mean that you should underestimate the other platforms. If you have a vibrant Twitter or Instagram account, those are where you should deploy your Giving Tuesday templates.
If you're looking to reach out to a different audience, or try something new, Tiktok is an undeniably popular choice. Just be sure that you (or someone at your organization) has a good grasp on how to properly use Tiktok, and understands how to engage followers.

#3: Invest in One Powerful Visual
Let's be honest, in the social media world, images are important. Or, "an image" to be more exact. For any post, a strong visual is worth a thousand words. Catch the eye, and then you can attempt to engage the mind.
When you find a visual that both represent your vision and organization, use it as a template and represent yourself in several capacities on each communication. Tie different appeals, posts, and info to that one visual to create a cohesive campaign. You want that image to immediately create a connection to your organization in the minds of those who see it.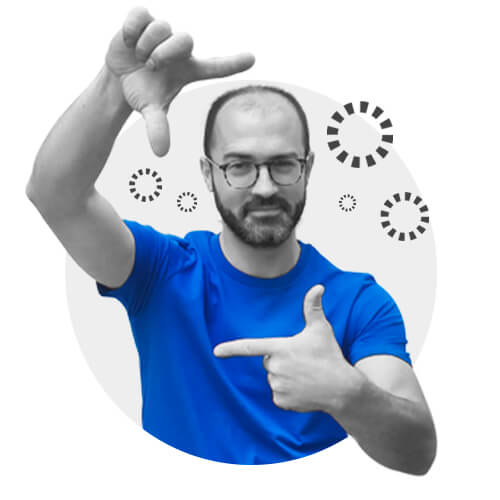 Square up those visuals! Oliver knows a picture
can be worth even more than 1000 words.
If you don't have an image in stock that works for you, then don't hesitate to purchase one that you feel represents your mission. The stigma around buying a visual for your company needs to end. Sometimes we just don't have the bandwidth to both change the world and record it!

#4: Vary Post Type
Something else to keep in mind: create some variety in the type of social media post you create. There are several types of social media posts you can use. These include:
Infographics
An infographic is a post that uses simple graphics and phrases, oftentimes statistics, to get a point across. It is ideal for social media because it catches the eye and doesn't require too much attention.
Credit: Higher Education Research Institute
A Quote
A quote is another excellent way to make a quick impact on a social media platform. It is often made by a recognizable person, perhaps in conjunction with an unselfie, which is a picture of that person while donating to charity or volunteering. Alternatively, consider a testimonial from a beneficiary, has a relevant and easy-to-digest message and is enhanced by an attractive visual backdrop.
Question
You can engage your audience by offering up an open-ended question that gets them thinking about your mission. For example, if you are a health club you can offer something like: "What does 'wellness' mean to you?" It's simple, to the point, and can open up for greater dialogue.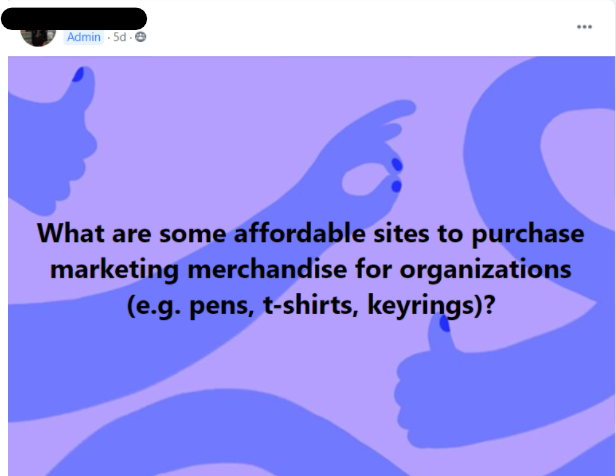 External Posts
If you want to make a point, but don't want to get too wordy you can always link to an external post. It's best to find a reliable and reputable source (like Springly!) to back up a message you're trying to share. This offers an extra layer of legitimacy and allows you to invite the readers to learn more on a given topic.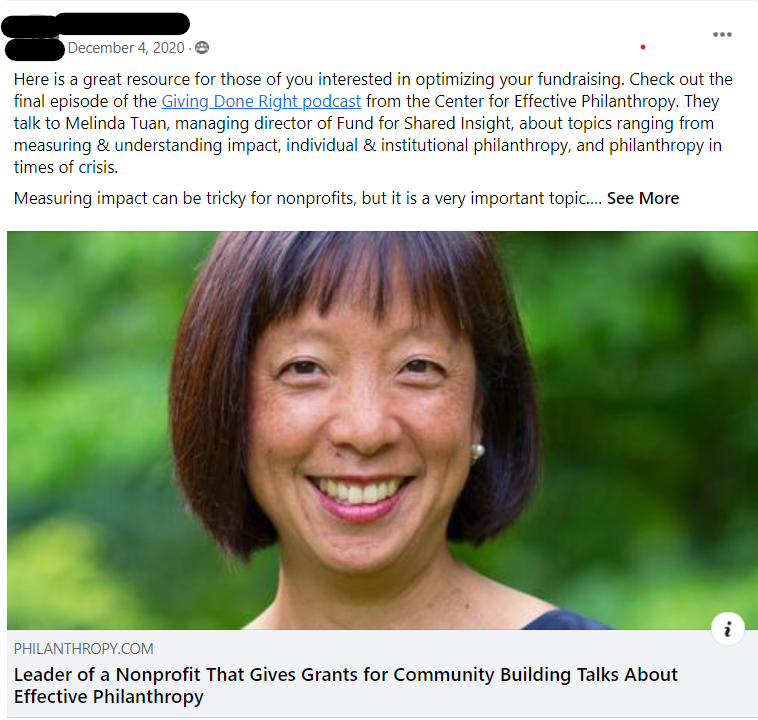 #5: Copywrite Like Shakespeare
Inspiration is key to creating an engaging social media post. Don't copy others, but understand why certain posts have inspired you in the past, and try to replicate that feeling in your own strategy. Humanity must come first. Most people can sense phoniness a mile away.
Let storytelling be a guide for you. Find the heart of what you're sharing. If you have an example of a person or a situation that touches the emotions, use that. Draw the reader in and make them feel a part of things through your words. For example, if you're part of an organization that assists the homeless, share the inspirational profile of someone you've helped (with consent, of course).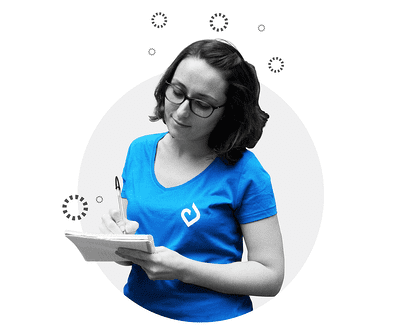 You shouldn't copy content, but you should
certainly be writing it down.
Lastly, when creating a social media post, keep in mind the character limitations for each platform. For instance:
Facebook offers a limit of 63,206 characters. However, the optimal number of characters for engagement according to marketing studies is between 50 and 500 characters. (There's a reason why Twitter is so popular).

Twitter allows for only 140 characters, including spaces and punctuation. You need to keep tweets short and punchy

Instagram's caption character limit is 2,200, with a 30 hashtag limit

Captions for Tiktok are meant to be short and sweet. Their limit is 150 characters, including hashtags.
Pro Tip: For better readability, do not depass the number of available facebook characters. You want to avoid the dreaded "read more" button as this causes readership to drop off.

#6: Make Sure That Your Post is in the Correct Format
This is one of those things that seems like it goes without saying, but mistakes can be made. There's nothing worse than creating the perfect post and then losing the impact because it's not fully visible to your audience.
Here is a list of correct image or video sizes for social media posts, so that they aren't cut off on mobile or desktop screens.
Standard Facebook Post: 1200 x 628 pixels
Standard Twitter Post: 1200 x 675 pixels
Instagram Post: 1080 x 1080 pixels
Videos or Gifs: Twitter 5MB for mobile, 15MB from computer.

#7: Use Hashtag #GivingTuesday
Hashtags are powerful tools, and even more so if you know how to use them for the best effect. Let's use the #givingtuesday hashtag as an example. Because Giving Tuesday is an incredibly popular event, there will be a lot of nonprofits using this hashtag. This is good for a lot of eyes--but you need to stand out.
Use fine-tuning to narrow the focus of your appeal. Of course, you'll use the main #givingtuesday hashtag, but what else can you add? It all depends on your mission, profile, and overall goal. It could be #fashion, or #volunteer, or #equality. You can use as many as you need to get your Giving Tuesday ideas across (within reason, of course - don't get super spammy with them).
Just like the number of hashtags, consider how many posts go up at once. Set up a strategic plan to post throughout the day. Perhaps start with an infographic in the early hours. Then a powerful image and story mid-morning. Then a midday quote. Use different hashtags for each, while of course always adding the dominant Giving Tuesday hashtag.
Pro Tip: Due to character limitations, only use 1-2 hashtags on Twitter. Facebook can take between 2-5. LinkedIn will mark your post as spam if you use more than 6 hashtags. You can boost reach on Tiktok with 4 to 5 hashtags.
Finally, if you have a branded hashtag, equivalent to a hashtag logo, use it. This is either JUST your company name, or it can be a company name and what it represents, e.g., research or "#NCTresearch". So, for example, the hashtags after your post may read: "#GivingTuesday, #NCTresearch, #fightingcancer, #donations".

#8: Learn About Links
When writing your social media post, add a link to your donation/ gift page. You may even have a separate one set up for your Tuesday campaign (if you have the bandwidth for this).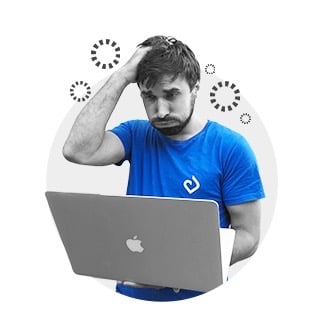 Don't be stressed like Bert – use UTM tags on your
URLs and capture all that sweet data!
For the many organizations that have advanced tracking, use a UTM link. This is a code that you attach to a custom URL. It allows you to track a medium, a source, and a campaign name. You can use these links to gather a good many details about your followers. A UTM link can be built by using Google URL builder.
Pro Tip: Never leave long links in your copy. Shorten them to save space. You may use bitly or another tool to do this.
Social media is a fantastic option to relay information and request support for your mission. Clearly defining your objective and then utilizing a series of eye-catching posts that fall within your chosen platforms' hashtag and character parameters will set you up for a Giving Tuesday to remember!

Springly is trusted by over 15,000 nonprofits to help them run their organizations on a daily basis. Try it, test it, love it with a 14-day free trial!
Fundraising
Giving Tuesday
Alvina