The Ultimate Guide to Nonprofit Reporting
Marine
Nonprofits need to juggle various reports to ensure organizational success and growth.
Maintaining accurate reporting procedures is a critical aspect of tracking your performance and being IRS compliant, as well as presenting appropriate transparency.
If you want to be able to evaluate your organization in an effective way to make better decisions, you will want to ensure your reporting game is up to snuff. For example, organized and accurate data in an easy-to-follow format will help you budget, adapt to changes, and improve your nonprofit project management.
Here are the topics which we will cover:

What Is Nonprofit Reporting?
Unfortunately, there is no one definitive answer as to what nonprofit reporting entails, as it takes several forms.
In general, reporting is keeping up-to-date, detailed, and accurate data on a wide variety of different topics, from financial status (such as tax and accounting information) to the achievements your organization has performed in pursuit of your nonprofit mission statement, as well as everything in between.
Some nonprofits utilize an agile project management method, as it allows each report to be broken down into categories that are easier to maintain while ensuring that all necessary information is represented.
Nonprofit reporting is also managing logs and databases which provide written verification about funding, expenditures, income, and similar details to provide accountability and ensure transparency to the public and the IRS.
Finally, it is breaking down your nonprofit's performance with internal and external reports to create a snapshot of where you stand at any given time to make important decisions to increase your organization's impact and growth.
Pro Tip: Depending on the type of nonprofit and your geographical situation, there are most likely a few mandatory reports. Make sure you are well informed about all the federal and state-required filings, as it will help you anticipate which data you need. The National Council of Nonprofits offers links to States resources for filing requirements and the IRS has a page dedicated to charities and nonprofits.

Why Is Internal and External Reporting So Important?
Knowledge is power. Having all the data at your fingertips can help you develop your nonprofit business plan and give you the ability to take action on the fly with the assurance that you have all trends and specific information necessary to make optimum decisions.
When thinking about reporting, there are two overall categories: internal and external.
Internal
Internal reporting is not available to the public but is used within your own organization.
Internal reporting is useful for your board of directors, staff, volunteers, members, and other key personnel. These reports ensure that everyone is on the same page by providing in-depth insights on financial information as well as indicators of the health and success of your nonprofit.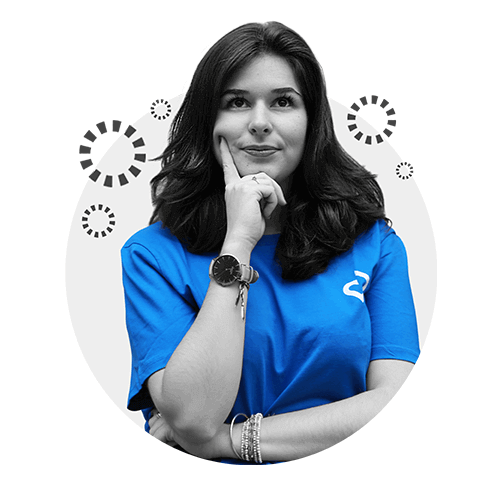 Mary is having a good think on why internal and external reporting is crucial.
In addition, having detailed reports allows your team to follow your performance toward your goals and find new opportunities for growth while making educated decisions for future endeavors.
External
This type of reporting is meant for the public, funders, the IRS, state services, members, supporters, potential donors – everyone!
As this involves public information, it is crucial to make sure that everything is reported as required. For example, when filing the IRS Form 990, accuracy is paramount to ensure accountability and transparency.
Pro Tip: While the idea of laying your organization bare can be intimidating, remember that it is also a way to celebrate accomplishments. Consider reporting requirements an opportunity to show appreciation for hard work, represent the social good your organization promotes, and recruit new donors and members to your organization.

6 Beneficial Nonprofit Reports
Reports range within a diverse spectrum. We have listed the most common reports below along with each of their Key Performance Indicators (KPIs) to relay the main data points to track for each.
Here is a breakdown of some typical categories which necessitate reports.
General Annual Reporting
Annual reports are often external, intending to provide individual donors, supporters, funders, partners, and other VIPs information that enhances your nonprofit image and provides encouragement.
Remember, since this will be read by the public, take the time to apply best practices to make it accurate, attractive, and easy to digest for readers. The creation of an easy-to-read format with images and other visuals will have the best results.
Decipherable reports will build your nonprofit's reputation and encourage others to be a part of your mission!
KPIs:
Funds raised

Donor growth percentage

Donor lifetime value

Giving capacity

Mission accomplishments
Treasurer's (or Financial) Reporting
There are a few reports, some internal and some external, that are important to document the financial health of your organization. Your treasurer is responsible for a majority of these documents, including the treasurer's monthly report, as well as information provided to the IRS, members, stakeholders, and the board of directors.
As the person responsible for ensuring financial statements and other key financial reports are compiled and distributed, the Treasurer has all information needed to monitor certain KPIs.
KPIs:
Fundraising Return on Investment (ROI)

Gift growth and average

Gifts secured and average size

Membership dues total and yearly trends

Outstanding payments
Fundraising Reporting
Fundraising campaigns are a key source of income for most nonprofits, it is relevant to monitor how much you raise every month, every quarter, and every year depending on your nonprofit's needs. It's a good way to see the impact of your operations and the potential you have for the future.
KPIs:
Fundraising ROI

Online gift percentage

Donor churn

Recurring gift percentage

Donor retention rate

Fundraiser participation rate

Donor appreciation incentives
Marketing Reporting
We recommend a monthly report that analyzes the success of your marketing campaigns. This includes self-mailers, traditional emails, newsletters, social media results, website traffic, and other outreach methods.
KPIs:
Click-through rate

Email conversion rate

Opt-out rate

Open rate

Outreach rate

Website conversion rate

Social media conversion rate
Membership Reporting
If you maintain a membership subscription program, it is useful to understand important trends to help promote your program and make decisions for it. This includes understanding the seasonality of your memberships and the impact of different operations such as marketing, events, and social media.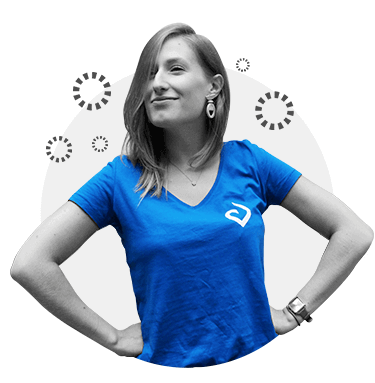 Trish is feeling proud about all the new reports she'll be leveraging!
This type of reporting is intended to cover the evolution of your membership, so keeping records on a monthly, quarterly, and basis is imperative, just as you would for fundraising.
KPIs:
Membership growth

Percentage of revenue through memberships

Recurring membership rate

Membership ROI

Membership impact

Appreciation incentives
IRS 990-Series Reporting
Required to be legally compliant for certain organizations, this category of annual filings is quite different from others. Form 990 determines eligibility for tax-exempt status and requires exceptional accuracy, detail, and transparency to meet federal legislation requirements.
To obtain your tax-exempt status and maintain it on a yearly basis, you are required to file a version of Form-990 (e-Postcard and 900-N for example).
Because this is such an important set of reports that cover a wide variety of financial data and nonprofit accomplishments, it's a good idea to examine other nonprofit and charitable organizations' public records to understand the general presentation.
There are a lot of useful resources such as the IRS website itself and a variety of templates, PDFs, and organizational software that can make serve as a guide and make it a little easier for your auditor to cover everything you need in enough detail to be legally and IRC compliant with your format.
KPIs:
Net profit

Revenue analysis

Expenditure analysis

Restricted and nonrestricted donation ratio

Mission accomplishments
Pro Tip: Whatever you decide, be careful not to go overboard. Reports must always be useful to your teams, and they must not become a burden. It is strongly recommended to make sure the reporting is relevant before you start working on it. If necessary, feel free to make adaptations or even eliminate them. To simplify report management, there are software options such as Trello for nonprofits that can ease the burden.

Springly is trusted by over 20,000 nonprofits to help them run their organizations on a daily basis. Try it, test it, love it with a 14-day free trial!
Marine
Recommended articles
How To Use A CRM For Nonprofits For Better Daily Management
Trish
Communication
Social Media
Marketing
A Comprehensive Guide To Instagram For Nonprofits
Trish
How to Analyze Your Nonprofit Email Marketing Statistics

Danica