How an Articles of Incorporation Worksheet Can Help When Launching Your Own Nonprofit

Paul
Planning to start your own nonprofit and spearhead an effort to promote social good in the world? We applaud you!
As you prepare your nonprofit bylaws and other crucial information during the development process, one of the first steps you should take is to create a worksheet to prepare for your articles of incorporation.
This form will make it easier to organize, plan, and prepare all the information you'll need throughout the entire process, all the way to the point when you're ready to submit your final incorporation documents!
If this sounds overwhelming, don't worry! Some great nonprofit tips are all you need to get you where you need to be.
Here's what we'll be covering:

What Are Articles of Incorporation?
Any organization (for-profits and nonprofits alike) needs to establish a corporation to become a legal entity. In addition to finalizing your corporate bylaws, another important part of that process is preparing your nonprofit's articles of incorporation.
So what are articles of incorporation?
This document is essentially the constitution for your nonprofit, forming a detailed layout of your nonprofit's organizational structure, which is necessary to verify your agency's legitimacy as you register for incorporation. Once approved, you will receive your certificate of incorporation.
You also must file the articles and obtain a certificate of incorporation before you fill out the 501(3) application for nonprofit tax-exempt status, so these incorporation articles are an integral part of the initial stages of nonprofit creation and preparing compliant 501(3) accounting.
For more information about federal nonprofit tax-related documentation, check out the IRS website.
Some other key benefits are that incorporation lends credence to your organization, solidifies the name you have chosen for your brand, and designates liability within your board administration.

What Is an AoI Worksheet and Why Create One?
As the articles of incorporation nonprofit documentation are so important, you need to have a solid system for organizing your information. Incorporation requires thoughtful planning into how you present your organization. Enter the AoI worksheet!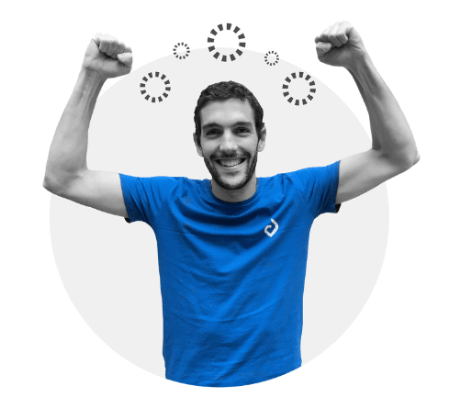 Simon is excited to get started on his AoI worksheet!
This worksheet helps guide you through structural decisions before making them "official." Rushing this work, or attempting to think it through while actually filing, can slow down the process significantly. Any filing errors will cause additional amendments with the IRS, which is likely to cause significant delays.
Alternatively, with a structured worksheet, you will be able to effectively prepare the details of your future organization into a viable format to ease the process of incorporation. Think of it as a detailed outline that will provide you with every detail you need so that when it comes time to fill out the official paperwork, you are essentially copying and pasting and refining your language rather than thinking through content.

What to Include in the Worksheet
When determining how to write articles of incorporation, you need to know what type of incorporation information is required. Prewriting for the articles themselves requires structural, geographical, and personnel details.
Incorporator Details
One of the first requirements will be to establish a person, the incorporator, who will serve as the liaison for your nonprofit organization. Having one designated representative streamlines the transmission process for official documents.
This incorporator, often the founder, president, board member, or treasurer, is the one who will be filing the articles and will be responsible for receiving and handling these important documents for the organization, including legal paperwork.
This should be a person who is responsive and readily available to complete these duties. Provide their name and contact information on your worksheet and ensure that this information is up-to-date before you complete your final articles of incorporation registration.
Organization Details
You will need to provide the name of your nonprofit, which should include "incorporated" (or at least "Inc.") to differentiate it from any unincorporated entities. After all, this title is what makes your nonprofit official.
In addition, state that you are forming a nonprofit as your type of corporation and provide all relevant information about your corporation, such as the expected duration of the organization (perpetual or limited to a specific period of time) and relevant physical addresses
Pro Tip: Note that requirements vary slightly in most states. Some may allow a P.O. Box to be used while others may require a physical address. If your organization does not have office space, you may be able to utilize the home address of the incorporator as the organization's physical address.
Primary Activities
Many states will require you to give a detailed account of your organization's purpose. Prepare an explanation of your nonprofit's intended mission with all relevant information, but leave yourself a bit of flexibility to expand in the future.
When creating your mission, focus on:
Why your organization exists,

Who or what it benefits, and

How it assists them.
Pro Tip: As your organization grows, your mission may evolve with it. Typically, the changing mission statement will not impact your 503(c) status; however, you will want to ensure that any changes you make do not necessitate a notification to your state (for an update to your AoI) or to the IRS. See more information about what changes necessitate notification, and any applicable fee that may be required, on the IRS Exempt Organizations - Reporting Changes to IRS page.
Spend some time to really dive deep into how you see your nonprofit operating. These considerations can help you determine a firm mission statement if you do not already have one established.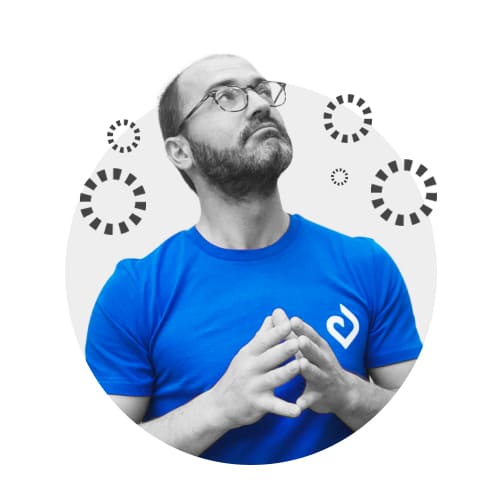 Oliver is contemplating the best approach for his AoI worksheet.
If handled properly, this aspect of the worksheet can serve as a guide for you when fleshing out your nonprofit and generating projects and procedures, and help you build your business plan.
Geographical Area of Operations
The area of operations is the area in which your organization will provide its services. Specifically state the area where your organization is located, and where you will be offering your mission services. If you plan to focus both domestically and internationally, be sure to mention that.
Board Members
You will need to include the names and addresses of your operations members to define your board. If you do not have every position filled yet, you can usually begin with three members and revise as you fully develop your board of directors.
Employees
The articles will require you to state whether you plan to have paid employees, dues-paying members or unpaid volunteers. So, when drafting your articles, provide a detailed plan around how you intend to employ human resources to fulfill your nonprofit mission.
Voting
When considering membership, you will need to consider voting rights within your corporate structure. Often, members have some guaranteed power to make decisions within your nonprofit along with your board of directors.
Outline the decision-making process and who will have a say, making sure to verify that you are in legal compliance when presenting these details. You can find the voting laws and leadership structure of nonprofit organizations for your individual state on this website here.
Example Worksheets
Nothing can help alleviate fears associated with writing a complex document than seeing a visual example of how others have completed the documents.
This will not only provide a sample to help you prepare your own but will give you an idea of the wording and detail that is required to successfully accomplish your incorporation.
Here we have a few examples which can give you some ideas of how you can structure your worksheet for best results while helping you come up with a plan for organizing your information!
Don't forget: there are also online templates which you can use to save a lot of time and make preparing these documents considerably easier! Preparing your information properly can also prevent time losses due to having to make multiple revisions.
Worksheet: Rocket Lawyer has a free Articles of Incorporation example worksheet that you can change per state.
Articles: LegalTemplates offers a free example of what your final Articles of Incorporation may look like depending on your state.

Springly is trusted by over 20,000 nonprofits to help them run their organizations on a daily basis. Try it, test it, love it with a 14-day free trial!

Paul
Recommended articles
How To Use A CRM For Nonprofits For Better Daily Management
Trish
Communication
Social Media
Marketing
A Comprehensive Guide To Instagram For Nonprofits
Trish
How to Analyze Your Nonprofit Email Marketing Statistics

Danica