How to Form a Chamber of Commerce: The Ultimate Guide
Trish
Chambers of Commerce are a fantastic asset in any town and for any organization. They increase business and organization involvement in the community, as well as community engagement with businesses and organizations. With a Chamber of Commerce, everyone is better off!
Founding a chamber of commerce takes hard work, dedication, and the cooperation of others. You'll need to fill out paperwork, create documents, and find members to join the chamber.
While this might seem daunting at first, if you just follow a few simple steps and keep going, you will end up with a successful and impactful chamber of commerce.
Here is what we will cover:
What is a Chamber of Commerce?
A chamber of commerce is a group of businesses and individuals who are looking to create a better quality of life for their town and economy. Chambers of commerce date back to France in 1599 when the first one was founded. The first chamber of commerce in the United States was founded in 1768. Chambers of commerce have also been known as a "board of trade." The goal is to create a sense of community among its members and provide benefits for them.

Who Belongs to a Chamber of Commerce?
Businesses, organizations, and individuals can all be members of a chamber of commerce. Some of the largest companies in the world are members of many chambers, including Apple, Amazon, IBM, and Visa. They come together to work on like-minded goals and better their businesses and communities.
An easy way of looking at a chamber is to compare it to a small town. The general store, home goods store, and local restaurant might form a chamber of commerce to promote family-owned businesses in their town.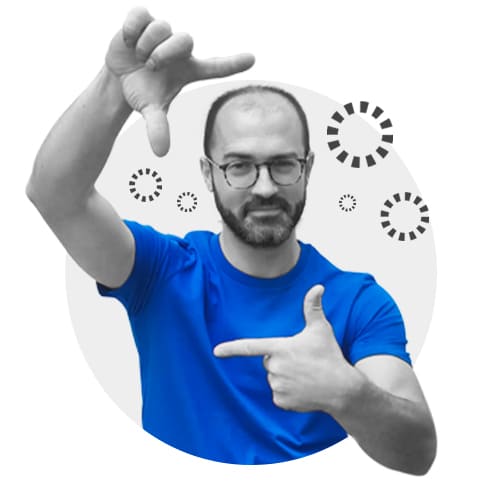 Now Oliver knows who belongs to a chamber of commerce, but what about who leads it? Keep reading to find out!

Leadership in a Chamber of Commerce
In a chamber of commerce, all of the members have a voice. A chamber of commerce will appoint a chief elected officer who will be in charge of meetings and ensure that they go smoothly and that all of the scheduled items are covered. Meeting schedules and locations vary from chamber to chamber, but having a weekly meeting with core members is a good place to start!
There is typically a manager that handles any of the day-to-day operations and is paid by the chamber. Having full-time help ensures that every member can be attended to with the attention they deserve.
From there, you can create smaller groups called committees so that your organization has a further reach in the community. As your chamber grows, there will be more things to contend with. Establishing specific committees, like one for women-owned businesses, one for tourism businesses, or one for major employers, helps to "divide and conquer," as it were, and ensure that each issue gets the appropriate amount of time and attention.

How to Form a Chamber of Commerce
Create a Mission Statement
Before you start gathering members, you need to sit down and write a mission statement. Define and include the following:
What do you want the chamber to focus on?

Who is this chamber for?

What are the chamber's goals?
Mission statements are usually just a couple of sentences, but they pack a big punch. Getting this done first will help guide your hand in the rest of the formation process.
Pro Tip: Make your mission statement is concise and powerful, but still actionable. Use dignified wording to describe exactly what your chamber wishes to accomplish, and how you intend to do so. Instead of "We want to bring a lot of business to our community by making our businesses and citizens talk," you would write "We seek to enliven our community by building strong relationships between businesses, associations, and citizens."
Recruit Champions and Members
Once you have a clear idea of your mission by writing your mission statement, it's time to get people on board. Start with finding your "champions." These are individuals who wholeheartedly and passionately agree with what you're doing and want to be involved from the get-go.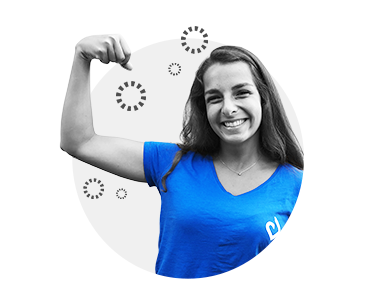 Nina is ready to find her champions!
Champions are leaders who can help with the initial working capital as well as recruit additional members. Your champions are also likely the people that will end up on the board of directors.
Other members of the chamber may not have the time to be as involved as the champions, but they do care greatly for the community. For example, maybe the owners of a local business aren't ready to get involved or to name their business as a member, but want to donate or offer ad space in their shop for the chamber. These members can be invaluable, especially in the beginning.
Pro Tip: Not everyone will have the time to be a full-on champion. Your other members, however, can be just as valuable, donating ad space, representing your chamber at networking events, or campaigning for member recruitment!
Have a Preliminary Meeting
Once you've created enough buzz within the community, pull your team together for a first meeting. This meeting will likely be informal since the organizational structure hasn't been formed or defined. You should still take minutes and notes during this meeting, but remember that it is meant to build a foundation, and set the tone, for more formal meetings later on.
Pro Tip: Meeting minutes are a series of notes reflecting the important decisions and observations from the previous meetings, as well as the agenda for this meeting. The minutes are filled out during the meeting by the secretary to update the notes on the previous meeting (if there are any changes) and add details on the decision of the current meeting.
Get a gauge for everyone's interest in the chamber of commerce and discuss what's important to the other businesses and individuals who want to be involved. Don't be afraid to be flexible: If it does not seem like the right time (there's not enough interest, there's not enough money, there's not enough awareness), you can table your chamber and revisit some of the previous points of formation before trying again.
Pro Tip: Your preliminary meeting isn't the first meeting of your chamber, since the chamber doesn't actually exist yet at this point. The preliminary meeting seeks to give your chamber the best chance AFTER it actually forms.
Create an Organizational Structure
Once you've gathered enough potential members, it's time to sit down and create an organizational structure. This is a critical step in forming your chamber of commerce and setting it up for success. There are a couple of ways you can create an organizational structure.
The most common is to have a board of directors who oversee policy and the big picture, and then to have one or more paid professionals to handle the day-to-day operations. This includes things like overseeing committees, handling any business operations, tending to mail, and anything else that doesn't require a big picture decision (where the board comes in) or large projects (where volunteers come in).
Another way to handle the organization is to create a board of directors that will then appoint a liaison to serve on special councils. The councils will then cover each area of interest such as economic development and government affairs.
Either option works, it simply depends on your and your member's preferences. Once the board of directors has been named, their first task is to sit down and write the bylaws and policies that the chamber of commerce will follow. This helps enforce structure and minimizes future conflict. Additionally, since chambers of commerce are nonprofit organizations and are tax-exempt, you need IRS approval.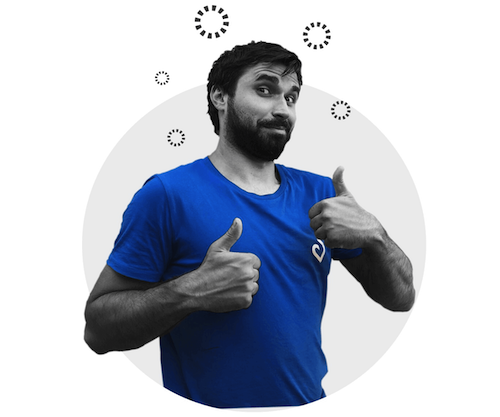 Bert has just created an organizational structure for his chamber of commerce and look how confident he is!

In order to apply for a tax exemption, you'll need to file IRS Form 1024. Along with the form, you'll turn in your mission statement, articles of incorporation and bylaws. These will remain on file with the IRS.
Some typical bylaws that you should consider include:
Membership qualifications and privileges

Officer duties

Officer terms of office

Election procedures

Process of bylaw revisions

Audit processes

Conflict of interest resolutions
This is just a sample of what you might include. Your chamber might see the need for additional bylaws and articles. It's highly recommended that when creating bylaws and filing with the IRS, you enlist the help of an attorney and a CPA. They will help ensure you've done everything correctly.
Handling the Chamber's Finances
As your chamber starts to take shape, you need to take a look at how you're going to handle finances. Just like in any organization, there needs to be a certain amount of money coming in for the chamber to grow and provide the resources that it's promising to its members and community.
The main source of income when you're first starting out will likely be member dues. You need to decide on how much you're going to charge for dues, based on expenses as well as how many members you anticipate having in your first few months. Some examples of expenses are travel, meetings, technology, supplies, salary of your administrative workers, and potential insurance expenses of board members.
The board needs to decide how dues will be paid along with any membership requirements other than dues. For example, will dues always need to be paid via check? Or can your members use a credit card? Do members need to meet volunteer requirements? Or maybe you want to set meeting requirements. You'll want these details ironed out before you go talking to potential new members.
Pro Tip: Handling all of this can quickly become a little complex, so it's heavily recommended that you use a service like Springly to automatically track dues payments and manage memberships.
Once you have the basics set up, you can look into adding more forms of revenue. These could be things like trade shows, educational seminars, sponsorships, and advertisements. Opening up your forms of revenue to nonmembers will allow your chamber to raise more money while simultaneously expanding your reach in the community.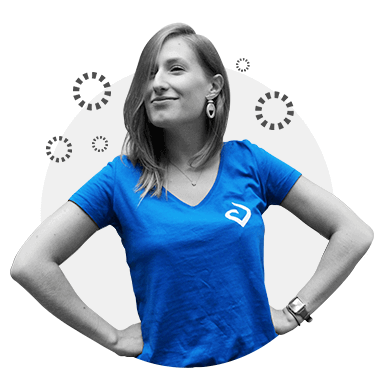 Trish has just increased her number of revenue streams... and she's feeling quite chuffed about it!
Your board members and directors should understand the ins and outs of the budget and be able to speak to it easily. It's also a good idea to bring up any financial issues or questions in meetings where minutes are taken so that there is a record of where the funds are going. Meeting minutes are used by the IRS during audits, so save them all in case the dreaded "man with a clipboard" comes knocking.
Daily Operations
Now that you've made it through all of the paperwork, bylaws, financial, and organizational pieces, it's time for the fun part! It's time to talk about running the daily operations of your chamber of commerce.
It's likely that you're going to need day-to-day help with running your chamber of commerce, especially when it starts gaining traction. It could be that you can survive with just volunteers for a few months, but at some point, most chambers will hire a full-time or part-time administrator to handle daily tasks like mailings, taking meeting notes, and answering emails.
The first few chamber meetings are going to be about putting the right foot forward. You want to make sure you have a detailed agenda with specific talking points listed and you'll need your "CEO" or chief to ensure that the agenda is followed, nothing is left out, and that the meeting ends on time. You can have meetings as often as you see fit, but it's recommended to at least have quarterly board meetings so that the senior members of the chamber can discuss the broader goals and directions of the chamber.
New Members
As your chamber gets off the ground, you should start trying some membership growth tactics. You can accomplish this with flyers and mailings to local businesses. You might also want to go door to door and talk to business owners about what benefits they can experience by joining the chamber.
Once you have a potential member on the hook, you will want to have a brochure ready that talks about benefits, the cost of membership, and includes all of the relevant IRS credentials to show that you're legitimate.
Because you want your chamber of commerce to be a fun and positive experience for members, you might want to consider putting together new member kits. These could include a couple of items with the chamber logo on it, a membership card, or a notebook for meetings. Remember, there should be several benefits to new members so that others want to join the chamber.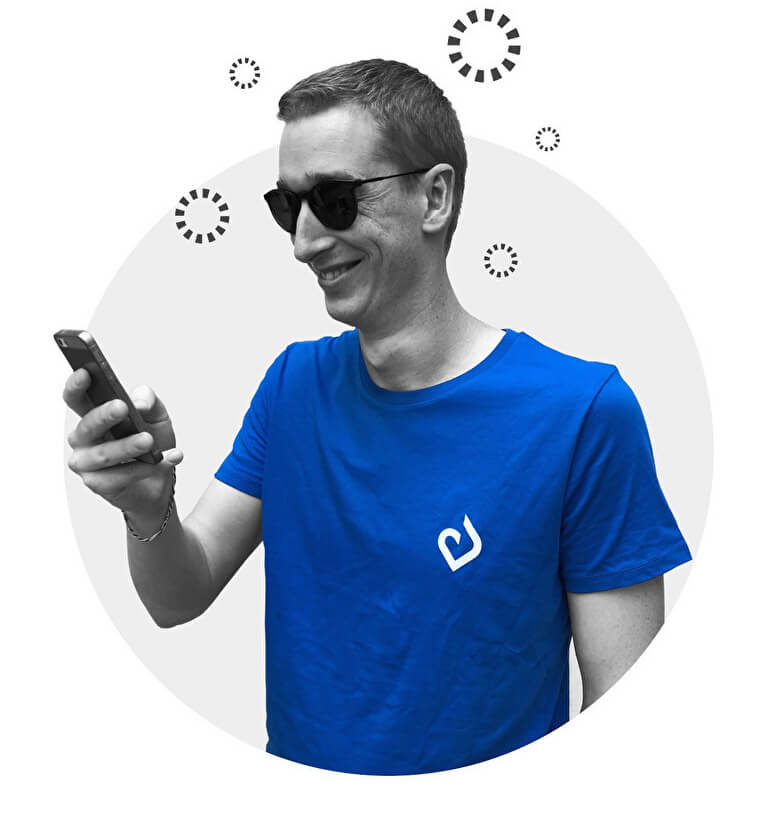 Grow your membership by making your members happy like Eric!
Community Relations
As you gain traction in the community, you want to look at how you interact with businesses and individuals. Do you have a logo? Is it recognizable? Do you have a social media presence? Successful chambers have a strong and positive relationship with the community they're trying to better. You can find reasonably priced graphic designers online to create a logo or seal and even create a whole cohesive brand. This way, when people in the community see your seal or colors, they immediately recognize that it's the chamber of commerce, the force for business and social growth in their area!
Social media has become a must for almost every organization. It's one of the best ways to get word out about events, spread positive messages, and post pictures and captions about all of the good work being done. A chamber of commerce can greatly benefit from creating social media accounts and keeping up with them. You can post pictures from past events or flyers for upcoming ones.
Pro Tip: Giveaways are a great way to gain followers and to really drive the positive view of your chamber.
Community relations is all about getting the community on board with what you're doing. It's putting the community first and helping them understand that the chamber was formed to benefit them. Feature member accomplishments, smiling faces, and keep the message all about positivity and building your community up. Positivity attracts positivity, and if the community views your chamber in a bright light, more members are sure to walk through the door ready to be a part of the action!
Lobbying and Government Activity
Lobbying is often associated with multinational conglomerates colluding with government officials, but it's important to understand that lobbying encompasses far more than just that. In fact, there's nothing intrinsically wrong with talking to the government in order to discuss ideas, come to agreements, and build a relationship, especially if your intentions are as pure as a chamber of commerce for your community!
Chambers exist on a local, county, state, national, and international level so what lobbying means to your chamber, might mean something different to another. For example, when a member joins the U.S. Chamber of Commerce, they are given access to a full-time, dedicated team of professional lobbyists.
If you're a local chamber that doesn't have the funds to hire a lobbyist, that's ok! One successful strategy used by chambers of commerce is the phone tree. A phone tree is essentially a network of callers. Every person is given an elected official to call and try to get on his or her schedule to discuss the legislation that you as a chamber are trying to get changed. Each person calls three other people, telling them to do the same. Soon, there are hundreds of members of a community all requesting the same action, which is sure to be noticed by officials.
Chambers often rely on their members' connections to make a difference in legislation. You might consider targeting influential members of the community when you're targeting your champions and board members. That way, when it's time to lobby, they have a close connection and can help set up meetings for the council to discuss the issues at hand.

What Comes Next?
After months of hard work, your chamber seems to be running on all cylinders. It's a great feeling. You're seeing a difference in the community and participation in meetings and events is right where you want it. So, what's next? Where do you go from here?
Chambers of commerce aren't "set it and forget it" organizations. You will always need to amend bylaws, elect new board members, create new committees, and adapt along with the community you serve.
Once you have a handle on your chamber, it's time to sit down for a strategic planning session with the board. This is when you set goals, both short term and long term. Ideally, you'll discuss a one-, five-, and ten-year plan. Your chamber's board will sit down and outline what they want to accomplish along with how they plan to make that happen. That way, you have checkpoints along the way and can look back at the plan to see where you're at.
After the board member meeting, set another meeting with all of your members to go over what was discussed. This should be a motivating meeting to talk about all of the amazing things the chamber expects to accomplish in the coming years. Hand out a copy of the strategic plan to everyone and go over the game plan of continued success.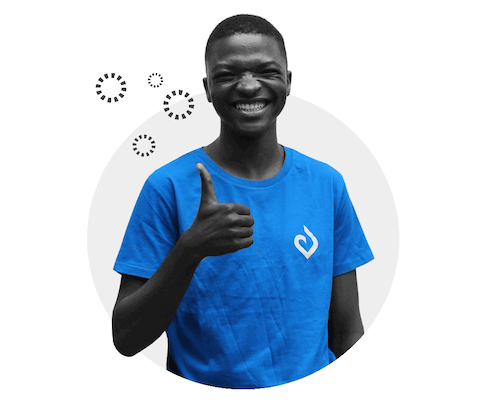 Fred is all set and ready to form his new chamber of commerce. But what if starting a chamber isn't for you? Keep reading to find out!

How to Become a Chamber of Commerce Member
Maybe you've read all of this and thought to yourself, "Ok, starting a chamber of commerce isn't for me. But I want to be involved." That's great! Chambers are only as successful as the motivation of their members.
The first decision you need to make is whether or not you're joining as an individual or as a business. From there, look internally at what goals you want to accomplish and think about what values are important to you. Chambers are formed to help communities, but each one is built on different ideals.
Do Your Research
Take time to research several different chambers. Even if you live in a small town and you know you want to join that one, it will benefit you to take a look at what other chambers are doing. Since you want to be an active member, you want to bring fresh ideas and thoughts to meetings!
There are chambers of commerce at the local, state, national, and international level. If you're interested in joining a national chamber of commerce like the U.S. Chamber of Commerce, you simply apply online, and they contact you with more information about membership. Each chamber will have its own process for selecting new members.
Contact the Chamber
Once you've decided on a chamber, it's time to reach out. Larger ones might have an online application, while others might require you to call in and talk to someone about membership. This is your chance to ask any questions you might have about membership. Some that you might consider are:
What are the requirements of membership?

What are the membership dues and how often are they paid?

What benefits do I get from joining your chamber of commerce?

What community events do you host?

What is your mission statement?
You might also consider asking if you can sit in on a meeting prior to joining. This may or may not be possible, but it's the best way to get an idea of what to expect as a member yourself. Based on the chamber's mission statement and how your initial talks go, you should be able to discern if this is an organization you want to be a part of. As a prospective member, remember that what you get from the chamber is as important as the benefit that you provide to them.

In Short
Chambers of commerce have been a pillar of communities for centuries, and have stood the test of time for one simple reason: They work! They provide services to members and around the community, proving that when people come together with a plan, positive things can happen.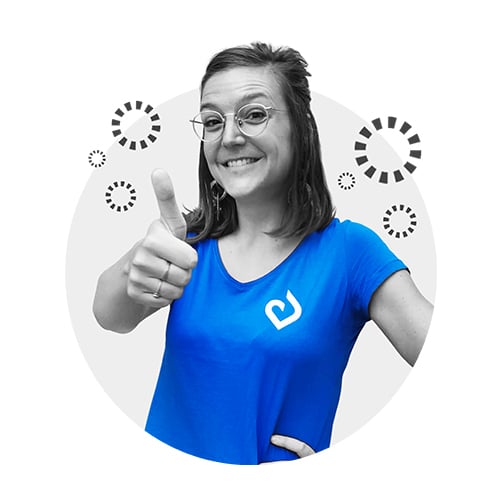 Corinne is prepared for the adventure of creating her own chamber!
Under a chamber of commerce, new laws can be created. A sense of family among the community can be promoted. Members of the community can make friends and create lasting relationships. Someone who thought they had no leadership skills can find their voice.
Use the mission statement of your chamber to guide your daily activities and help shape your organization. If you always come back to the mission statement, you will create an organization that you can be proud of.

Springly is trusted by over 15,000 nonprofits to help them run their organizations on a daily basis. Try it, test it, love it with a 14-day free trial!
Trish
Recommended articles
How To Use A CRM For Nonprofits For Better Daily Management
Trish
Communication
Social Media
Marketing
A Comprehensive Guide To Instagram For Nonprofits
Trish
How to Analyze Your Nonprofit Email Marketing Statistics

Danica