How to Choose an Accountant for Your Nonprofit Organization
Trish
Nonprofit entities are required to deal with just as many regulations and intricacies as their for-profit counterparts. In fact, they are subject to even tighter regulations than businesses to avoid jeopardizing their tax-exempt status. All the more reason to understand nonprofit accounting basics!
As an organization scales, managing finances, adhering to nonprofit compliance practices at the same time as managing day-to-day operations can become overwhelming quickly. In this article, we will dip our toes into nonprofit accounting terms, walk you through why and when you should hire an accountant or bookkeeper; the differences between these two fields, as well as best practices in searching and hiring professionals.
Let's jump right in!

Why Hire an Accountant?
Depending on your specific circumstance, and the presence of a volunteer treasurer, having an accountant or bookkeeper is not necessarily essential. Many small organizations can avoid having a full-time or even consultant accountant or bookkeeper, without taking nonprofit accounting courses!
However, there are a number of reasons that you would want a true professional to take charge of monitoring cash flow, ensuring you have the best financial practices for nonprofit organizations in place, managing tax accounting, and ensuring accurate bookkeeping. Here are just a few:
They help you keep costs low. Hiring a professional will, of course, cost you money. However, you may see net savings in costs when they eliminate unnecessary expenses, better manage investments, improve efficiency, reduce unnecessary back and forth with federal or state entities, and hopefully curtail the likelihood of fines associated with non-compliance or late filings.

They free up time. Serving your members and accomplishing your organizational mission is your primary importance. Staying in compliance with regulations is essential, but spending too much time on that means your core tasks can get sidetracked, delayed, and drawn out. Hiring a professional for accounting and bookkeeping means you and your employees can focus on doing what you do best, your mission!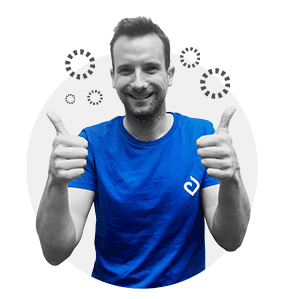 David is feeling great about the time he's saved by
hiring an accountant!
Save money on staff overhead. When employees are focused on the core of their work, and not getting sidetracked by managing finances, you may be able to achieve a leaner and more efficient payroll.

Make more informed strategic decisions. When you hire a professional accountant or bookkeeper, you are hiring an expert in managing finances. They are in a better position to identify inefficiency and waste, but also identify opportunities for cost-saving and growth of investments and net assets.

Protect against fraud. Having a tight system of internal controls, and strong policies to prevent fraudulent activity is essential to the long-term health of your organization. Donors need to know their generous contributions will be taken care of and will be used only for their stated purpose. You never want to risk losing the trust of your donors or raising issues with the IRS.
If you feel that any of these points relate to your organization, You'll definitely want to consider hiring an accountant or bookkeeper.

The Difference Between an Accountant vs Bookkeeper
When it comes to managing your nonprofit's financials, there are two main options:
Which one you choose to hire will depend on the size and needs of your organization. To make this decision, you'll weigh the cost of hiring each, against the value they are able to provide
your nonprofit. Generally, you'll find that bookkeepers are less expensive to hire than accountants.
This is largely due to their level of education and certification and the scope of services they provide. In some situations, hiring an accountant may be overkill for what you need. In other situations, hiring an accountant is warranted.
Bookkeeper
Compared to accountants, bookkeepers will have more limited responsibilities. Bookkeepers do not require specialized education or certification. They are still detail-oriented and can be an essential part of your operation. A bookkeeper's responsibilities generally include:
Understanding accrual accounting basics
Data entry into financial software and statements

Transactional recording relating to outflows like paying bills

Payment handling

Bank deposits

Nonprofit budget and balance sheet preparation

Payroll processing in lieu of a full-time human resources employee or 3rd party provider
Expenses organization and categorization
Accountant
To become an accountant, an individual must have graduated from a 4-year degree program. They are usually certified in their state as a "CPA" or Certified Public Accountant. As a result of this higher level of education and specialization, they can take on a higher level of review and analysis of your finances.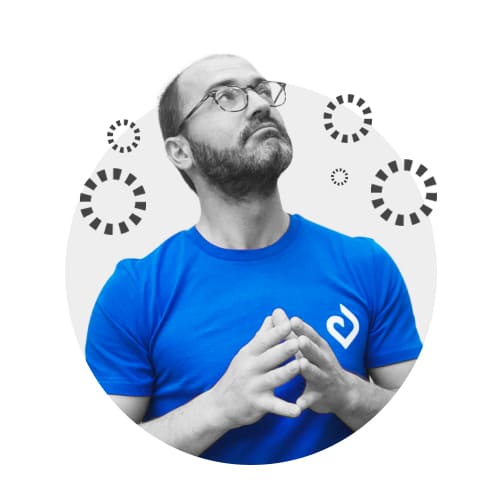 What are the differences between an accountant and a
bookkeeper? Oliver is wondering the same thing!
Accounting professionals will also be experts in compliance and regulation. Some accountants may specialize in nonprofit and other tax-exempt organizations. Here are a few of the things an accountant may do:
Maintaining a detailed understanding of GAAP for nonprofits

Balancing debit and credit sides of transactions

Formulating monthly reports

Preparing for an IRS audit

Meeting GAAP compliance and nonprofit accounting standards

Reviewing budgeted and actual income and expenditures

Predicting future financial health based on current observations of revenue and cash flow

Fund accounting for nonprofits

Advising on your 501 c3 application or 501 c3 accounting practices

Identifying proper nonprofit cash handling procedures
Accountants and bookkeepers can actually work together. An accountant can take much of the information gathered by the bookkeeper then analyze it and create actionable steps to better accomplish your financial goals. It may be possible that a bookkeeper can handle many day-to-day transactions, then an accountant can be brought in for higher-level tasks.

What to Look for When Choosing an Accountant
Passion: The most important quality in an accountant is most certainly passion. Passion for your mission, passion for their job, and passion for helping others. Ensure you choose an accountant who believes in your organizational mission and principles. If they are aligned with the ideals of your organization, they can better tailor their advice.
Experience in fund accounting: In many organizations, there are funds that are restricted to certain purposes. This demands a high level of transparency and accountability. It's important that your accountant be experienced in this specific type of fund accounting, rather than strictly focusing on profitability as they may in a traditional for-profit business.
Understanding of nonprofit reporting and compliance: In order to avoid facing catastrophic consequences such as revocation of your tax-exempt status, it is vital to find an accountant experienced and qualified to work with nonprofits and who has knowledge of state and federal tax-exempt requirements.
Resourcefulness: A professional accountant will be able to solve problems and answer questions on their own, using their education, experience, and network of peers. If they are coming to you for too many questions or issues, you won't be saving the time you should be by hiring an accountant in the first place.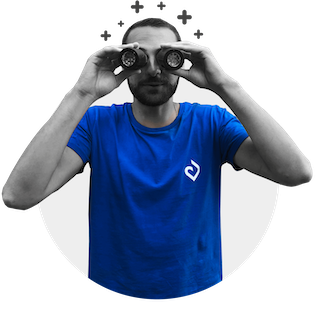 Ryan is looking for all the right skills when it comes to
hiring an accountant!
Strong communication skills: We've all heard our share of accounting jokes! This is largely due to the fact that most of the general population despises the idea of doing math for a living. Finding an accountant who is able to break down these complex concepts and issues into easy-to-understand elements
Pro Tip: Set up meetings with all the highest rated accountants in your area. When you meet them, form your questions around the above criteria to determine who exactly you want to work with. Make sure to gather important details regarding their salary requirements and other criteria for hiring.

Where to Look for an Accountant
Thankfully, there is an abundance of resources to search for that perfect match for an accountant.
Freelance websites: Sites like Upwork, Fiverr, Flexjobs and LinkedIn are great places to find independent freelance accountants. You can read about their experience and education, as well as testimonials from prior employers.
Job websites: In addition to posting on freelance websites, you'll want to also post an advertisement on job-searching sites like Indeed, Monster, ZipRecruiter and others. Make sure to indicate that you are a non-profit organization so you attract the right type of talent.
Your existing network: It's possible the perfect accountant for your organization is someone you already know and work with. They could be a member of your organization or an acquaintance of an employee or client. Ask around!
For example, an already trusted service provider may have an accountant they can recommend who can take on additional projects. When people affiliated with your organization make a recommendation, there's a better chance that your vision will align with the person you potentially hire.
Last but not least, if you belong to nonprofit Facebook groups like the Nonprofit Management Circle, you can ask like-minded leaders for their recommendations.
Pro Tip: Even if you feel like you're not quite ready to hire an accountant, you should still make preparations. For instance, use your social media groups and networking events to form a strong professional network. When you are ready to hire, it will be much faster to pick up the phone to someone you've developed a relationship with.

Springly is trusted by over 15,000 nonprofits to help them run their organizations on a daily basis. Try it, test it, love it with a 14-day free trial!
Trish