How To Do Bookkeeping for Nonprofits in 6 Simple Steps

Corinne
Proper financial records for a nonprofit organization is of paramount importance, whether you have an accountant for your nonprofit or not. Not only is it essential for determining how effective your organization has been and to budget projects, but it is crucial for overall transparency.
Good financial management is a way to secure more funding to enable your team to take on more projects all while reassuring your donors and members through reporting net assets and expenditures accurately to the IRS.
There are many responsibilities attached to bookkeeping and we provide you with six simple steps which will explain the basics in order to make this task considerably easier.
Here is what we'll cover:

The Major Differences Between Bookkeeping and Accounting
First, you need to understand the key differences between bookkeeping and accounting because while they are each part of the financial reporting process, each job plays a different role. Small nonprofits may find that they're actually in need of an accountant rather than a bookkeeper, or perhaps both are warranted!
Bookkeeping
The major responsibilities of a bookkeeper relate to keeping accurate records of all financial details and transactions. In other words, bookkeeping is collecting all the information and providing the foundation for your nonprofit accounting.
While it is important to find someone (internally or externally) who is trustworthy and pays attention to detail, legally, no degrees or other professional qualifications are required to do the job. Anyone with a knack for numbers and organization can be a suitable candidate!
Here are some everyday responsibilities for a bookkeeper:
Handling payments

Planning and organizing the budget

Processing payroll

Categorizing expenses

Perform transactions (such as paying bills)

Issue cash receipts when merchandise items are purchased or other payments are made

Keep receipts and copies of financial documents
Accounting
An accountant, on the other hand, delves deeply into the information recorded by the bookkeeper and provides a detailed analysis of this data.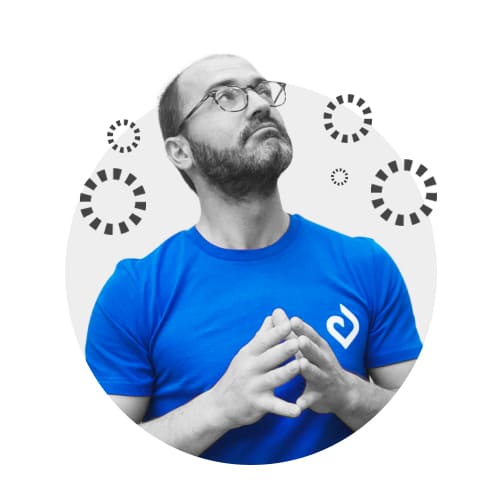 Oliver is working out the details between accountants and bookkeepers.
This position does require advanced education and is typically a CPA (Certified Public Accountant) as they need to be proficient with preparing taxes ensuring that all legal responsibilities are met.
Here are some common duties performed by a nonprofit accountant:
Offer guidance on necessary internal controls

Analyze financial details rather than simply tracking them

Provide expert guidance for regulation compliance

Prepare finances for an IRS audit

Evaluate data trends to predict future financial health

Provide advice on accounting practices as well as 501c3 application
Now that you know the difference, here are some tips to get started with your bookkeeping!

#1: Assign a Bookkeeper
If you are in fact in search of a bookkeeper, you can elect someone within your organization or find someone externally to fill this important role. However, ensure that this prospective bookkeeper understands the role and what responsibilities this position will entail.
Of course, if the person already has previous bookkeeping experience, the transition into this position may run more smoothly. If your bookkeeper has used software, such as QuickBooks or a similar product, the transition will be even easier.
The choice of bookkeeping software is an important decision. What you choose can simplify the entire process by allowing for better transaction tracking and statement generation.
If your bookkeeper is not well-versed with the software, it is probably best to contact your software provider to get insights on upcoming training. Once you know what training is available, you can plan for any associated fees.
Pro Tip: It is essential that your bookkeeper is aware of the Generally Accepted Accounting Practices (GAAP). Their guidelines are best practices for nonprofit accounting and can help ensure your organization's compliance and prevent future complications.

#2: Set up a New Bank Account
You will need to open a bank account specifically for your nonprofit, which is one of the first and most significant duties you need to get done.
While it may be tempting to take the brunt of expenses early on via your personal credit cards, it is best to keep everything separate from day 1.
Having every transaction go through this one particular account will make life easier for your new bookkeeper as it simplifies the process of keeping and maintaining accurate records, which is particularly useful when making budgets or doing bank reconciliations, which we will explain a bit later.

#3: Begin Recording All Transactions
Record every single transaction, even if it is for a pack of $0.50 paper clips! When doing so, there are a variety of methods you can use, but ensure you record them all as neatly, detailed, and accurately as possible.
How to Document Transactions
One method that can save a lot of time and facilitate smooth collection and organization of data is to use all-in-one accounting software such as Springly. All-in-one software automatically records all transactions, which saves a lot of time, and avoids simple human error (which can happen to all of us!) While assisting with transactions and organization, software also has the ability to provide numerous services related to memberships, donations, communications, events, and a lot more. Having all of these features in one place makes it easier for everyone and makes it easier to access important data quickly.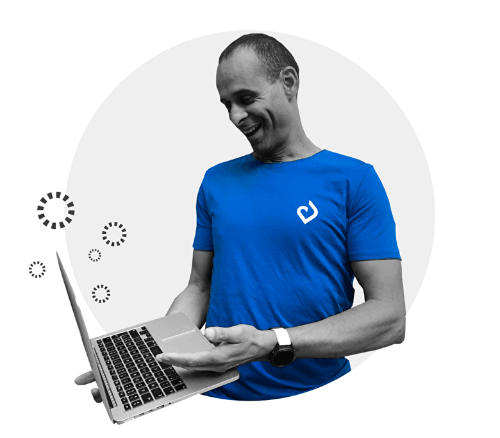 Sam is documenting his transactions using Springly's software!
Another possibility is to create a nonprofit ledger to record transactions. The image of a big, leather-bound book may come to mind when you hear the word "ledger." However, most ledgers are kept in excel and are simply a record of all transactions. They typically use a chart of accounts to organize data in a way that accountants can analyze trends and the IRS can more easily track expenditures, memberships and donations.
Data Efficiency
Transaction records will be used to produce your NPO's Income Statement and Statement of Financial Position, so it's important for your data details and organization to be top-notch.
In a situation when you are categorizing transactions, one of the best practices is to organize by source as there are many rules that come into play that depend on where and how funds are acquired.
In addition, ensure your bookkeeper understands the different rules that come into play when recording different donation types. There are intricacies involved in accounting for investments for nonprofit organizations as well as details around grants, in-kind donations, cash donations, and fund accounting to name a few.
Pro Tip: Use purchase orders to ensure that the information you are recording is correct!

#4: Conduct Regular Bank Reconciliations
Bank reconciliations sound complex, but it's really a simple idea with a scary name.
All it means is that when your bank statements arrive each month (or whenever your statements are scheduled), your bookkeeper will need to sit down and compare each transaction to make sure that everything is in sync with your nonprofit bookkeeping software or ledger.
While this process may seem monotonous, it's essential to be sure that all your money is accounted for and that there are no discrepancies. This will allow you to track cash flow and detect any bank errors or identify potential fraud.
If your nonprofit grows to the point where you are handling large quantities of transactions, you may want to sit down every two weeks or even every week to ensure your books are accurate.

#5: Make a Budget
An annual budget is one of the most important tools at your disposal. It not only gives you financial guidelines within which you can operate but also acts as a roadmap determining when and how you will deploy your resources.
There are two major components of a budget:
Expected Income Sources are contributions from fundraising, events, online store sales, in-kind donations, and other in-flow funds.

Expected Expenses which include payroll, contractors, event expenses, resources, supplies, and other out-flow financial data.
How to Create a Budget
Budgeting can be a complicated process, so here are a few tips to keep in mind when making your preparations:
Determine realistic goals for the next year
Make estimates as to the cost to achieve those goals
Compile an estimate of your expected income for the year
As your year unfolds, evaluate discrepancies between your estimations on income and expenses and update your budget accordingly to ensure best results!

#6: Produce Financial Statements
A bookkeeper needs to be able to produce three major types of nonprofit financial statements. Here is a breakdown of what each of those reports involves:
Statement of Activities
Similar to a nonprofit income statement, this is the NPO method which tracks where revenue is derived and how it is used.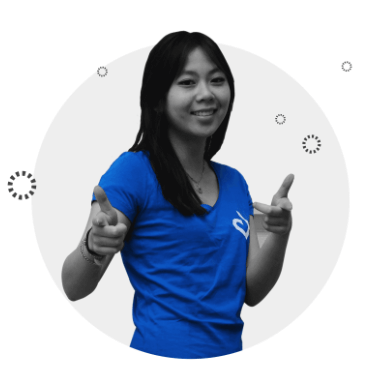 Thea is ready to create a fabulous statement of activities!
Recording incoming donations requires breaking donations into a category for donor restrictions and one for those without. All donations should be represented here.
For expenditures, you will organize your information into program expenses and support functions categories. This shows how much of your funding went to support your programs or were used for organizational expenses such as general expenses and money spent developing the organization itself.
This will be an important statement for your accountant to use to analyze trends so that your board can make appropriate decisions relating to finances.
Statement of Financial Position
This is more or less the nonprofit version of a balance sheet used to determine profits in a for-profit company. However, for most organizations, the goal here is to determine what money you have available to fund your cause based on your donation in-flow and your expenses.
There is a simple formula that can be applied here to provide a snapshot of your financial's financials at a given time:
Revenue (donations) - Expenses (losses) = Net Income (Available Funds)
Statement of Cash Flows
This report is similar to the others, except it provides a rolling report of your organization's cash flow status over a designated period of time.
This information is usually broken down into three major components: investing activities, financing activities, and operational activities.
This data allows your accountant to break down expenses by time ranges and analyze trends to account for specific seasons, months, or years for example, or even smaller ranges of time.

Springly is trusted by over 20,000 nonprofits to help them run their organizations on a daily basis. Try it, test it, love it with a 14-day free trial!

Corinne
Recommended articles
How To Use A CRM For Nonprofits For Better Daily Management
Trish
Communication
Social Media
Marketing
A Comprehensive Guide To Instagram For Nonprofits
Trish
How to Analyze Your Nonprofit Email Marketing Statistics

Danica