How to Operate a Nonprofit Like a Business to Maximize Impact
Marine
Nonprofits have a tendency to shy away from business-like practices, but nonprofits actually have a lot in common with businesses. Learning how a nonprofit organization should measure its success will allow you to grow exponentially! If done correctly, a nonprofit can increase the value of their social benefit and bring about more good by operating like a for-profit - hence, a nonprofit business.
Whether this means employing marketing strategies to build your nonprofit's brand, using data to drive decision-making, or looking to collaborate with similarly aligned businesses to further your mission, operating your nonprofit like a business will be instrumental in achieving your community goals.

Breaking Down Nonprofit Stigma
Once upon a time, an old nonprofit director told me after I had designed a marketing pamphlet, "It looks too good, people will think we spent money on an expensive designer." Then they made me redo the pamphlet, and it looked worse! In reality, I was just an intern with competent skills in InDesign. From this example, what can we take away from this? There is a stigma that nonprofits feel they need to adhere to.
Nonprofits should be run like a business, but the stigma of nonprofits is that they shouldn't be making money. In a Ted Talk by Dan Pallotta, he discusses how our society views those who make money helping other people.
Dan makes a point to say that there is discrimination in advertising and marketing as well. For businesses, they value spending to bring in new business on advertising. For nonprofits, the general thought is that any money made should go to those in need. Overall, Dan states that we need to measure charities by the size of their dreams, not by the amount of their overhead.
In order to break down the stigma of running your nonprofit like a business, follow the golden rules we have laid out for you in this article. As you read through this, take a moment to challenge your ideas and see what you can do to actively grow your mindset.

Golden Rules of Operating a Successful Nonprofit Business
Be on the Lookout for Opportunity
Many nonprofits try to position themselves to be different from traditional businesses. They believe that it could bring a negative connotation to all of the good work they are doing. But businesses offer a huge scope for opportunity!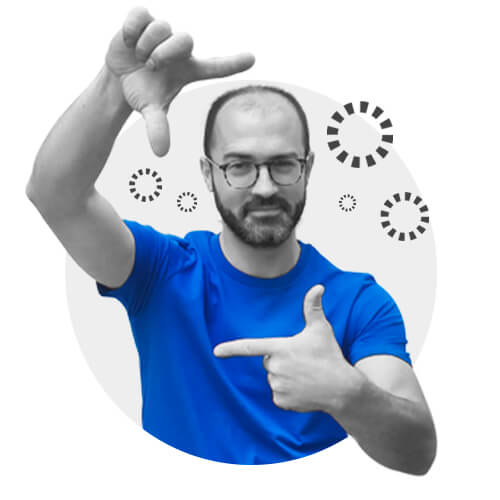 Oliver is framing up his collaboration
opportunities right now!
Just because it's a business's primary goal to make money while a nonprofit's is to provide social benefit, does not mean that you cannot collaborate. You should always be on the lookout to partner with businesses that are similarly aligned to your values. Collaborations allow a non-profit to create new partnerships, which increases awareness and impact through the connections and clients of that business. In the end, these new relationships can help increase revenue for your non-profit.
Pro Tip: Always be sure to check out your potential business partner with a rigorous vetting process before engaging with them. Spend some time getting to know them and do some online research to make sure they are aligned with your mission. You should understand the business' history and ensure you know that you have similar goals moving forward as well as you move into these partnerships.
Always Have Scale-Up in Mind
Scaling in business is a term used to define the process of how you set the stage to support and enable growth in your company. It's how you set yourself up for success!
As you grow, and even before, you want to create processes that actually fix and prevent problems rather than sticking a band-aid on them. If you don't take the additional time to establish these processes, you'll find that you will be spending a lot of time doing more and more band-aid fixes than taking the time now.
When your mindset is always how you can scale your processes, you're allowing yourself additional freedom in the future to focus on other important aspects of your nonprofit. You should also make sure to invest in good, flexible tools that will grow with you. Avoid sticking with software like Excel and invest in high-performing membership software (like Springly!) to make sure you are ready to scale at any time.
Employ Data-Driven Decision Making
Keeping track of your nonprofit's performance is a great practice for a number of reasons:
Helps you identify whether you are on target to achieve your mission's goals

Makes pitching for funding, or grants easier

Better internal management

Gives you an understanding of your growth and processes that do and do not work
You cannot improve your nonprofit if its social impact is not being measured properly. Using KPI's, or key performance indicators, allows you to identify areas for improvement so that you can better spend your donor's funds and your own time.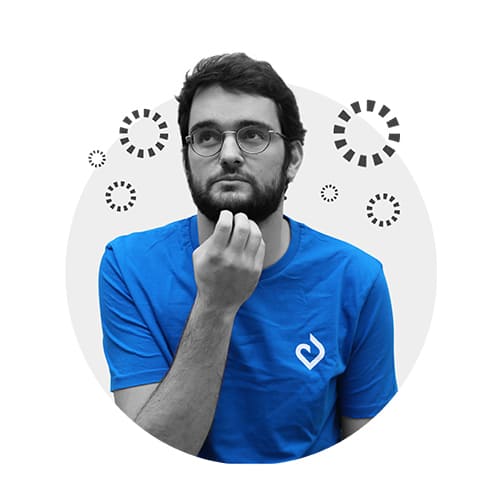 Tristan is pondering the best KPIs for his nonprofit.
By focusing on data rather than gut feeling, you will improve your nonprofit's performance faster and be able to make a larger impact on the mission you have laid out for your group. Data and an efficient nonprofit KPI dashboard are the keys to growth, performance, and creating streamlined processes.
Social ROI
Metrics, such as ROI (return on investment), are so deeply associated with the business world that it can be hard to imagine measuring your nonprofit's performance against such an indicator. However, in order to operate a nonprofit successfully, you need to have a "for-profit" mindset.
The goal of any nonprofit is to use what money you have in a way that will provide the most amount of social benefit possible. There are several business KPIs that can be used to do exactly that. Some of them require just a bit of an adjustment to fit into the nonprofit world. For example:
SROI (social return on investment): Social return on investment, or SROI is the impact that something has on its environment and community. Nonprofit organizations rely on SROI to gain awareness and increase potential donations. SROI takes into account the impact an action would have if you chose not to implement it, compared with if you choose to implement it.
Another way to look at it is SROI = Tangible + Intangible Value to the Community. An example would be the number of dog beds that you provided to the shelter and how much more comfortable the dogs are.
Other Useful KPIs
Here are some other important KPIs that you should implement are:
Overhead costs
Overhead costs are part and parcel of any organization. Nonprofits often use membership fees to pay for overheads, which can be undesirable for many members as they would much rather be funding a social impact project.

By rigorously keeping track of overhead costs, you're showing accountability to your donors.

To calculate overhead costs: Overhead % = overhead costs / annual revenue
Email open rate
By tracking your email open rate, you are seeing what works and what doesn't in your drip email campaigns.
Email click rate
Again, this helps you see what works and doesn't in your drip email campaigns.
Social media engagement
Using data on your social media engagement allows you to learn what kind of posts your followers interact the most with and what time is best to post because that does matter.
Membership churn rate
Most membership organizations have a membership churn rate of 6.7% annually. You can use this data to compare how you rate with others.
Make Your Mission Itself Profitable
Making your mission profitable can help you kill two birds with one stone. Not only is this a great way to generate extra funds, but it gives you more freedom in terms of how you spend these funds, as you are not constrained by how the donor or member wants you to spend them.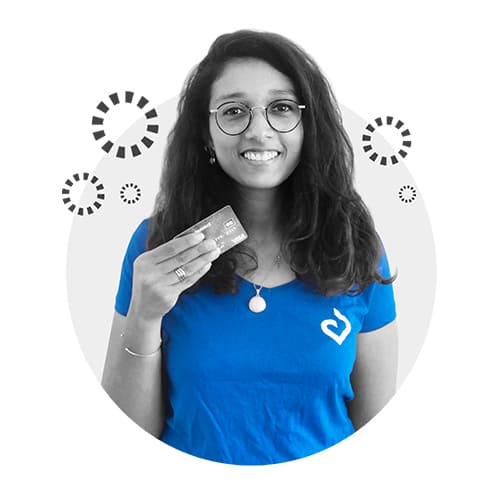 Salma is excited about more funds for her business with its
newfound profitability!
There are many innovative examples of this. If your nonprofit works with shelter animals and promotes adoption, you would position your organization as a dog walking service, generating income through your mission.
Build Your Brand
Just like in business, people engage with nonprofits that they are familiar with. If people know your mission, know your name, and most importantly, if they trust you, they will be more willing to donate and offer their services.
To achieve this, you will need to invest in marketing strategies such as email campaigns, social media, advertising, and more. With each drive, it is essential to maintain a uniform message, with consistent branding if you are to give your nonprofit a reputable name.
Here are some ways you can achieve this:
Develop a style of writing and stick with it throughout all your marketing strategies.

Decide on a tone and keep it professional without being cold.

Be consistent. Whether you're hosting events, sending out newsletters, or posting on social media, make sure to do it regularly in order to keep your nonprofit relevant.

Keep your message simple. From your call-to-action to your mission statement, keep your message straightforward.
Your website should serve as a detailed publication on your foundation. The homepage should be an overview of your mission and goals. Then you should include relevant links, a guide for members, a page specifically catered to staff and volunteers, or for members to join. You can also have a fundraising page with easy steps to donate.
Treat Your Members Like Customers
Members or donors are the bread and butter to any nonprofit, much like customers are to businesses. In order to keep them around, you should think of them as a customer. That means asking yourself what you can do for them and how you can go above and beyond to make sure they are satisfied.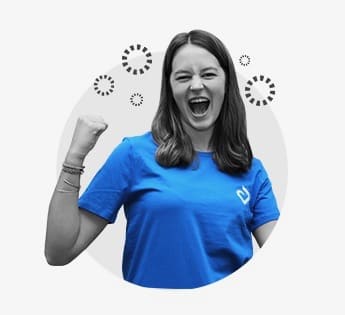 Emily knows customer happiness = business success!
If your members are presented with a problem and you have the expertise to solve it for them, then do so! Take the time to invest in customer satisfaction techniques and theories such as customer satisfaction surveys, customer satisfaction scores, and net promoter scores among others. And of course, be sure to deliver on your promises. Never promise something if you are unsure whether you can deliver it.

Key Differences Between Nonprofits and For-Profits
There are more similarities than differences between businesses and nonprofits, but as a sort of hybrid organization that fits somewhere between the public and private sector, there are some important organizational and management differences that you should be aware of.
It's these differences that make your nonprofit a nonprofit, that will keep you grounded in your mission, and that will keep your organization firing on all cylinders year after year.
Management of Money
Business is very linear in its exchange (business to client) without any, or at least very limited, constraints tied to the exchange. Profits can be used at the corporation owner's discretion, whether that means increasing salaries, reinvesting into more stock, or funding a new project.
Nonprofits, however, have far less freedom and often face limitations on how funds are allocated. Funds are to be distributed in such a way that allows donors or members to see the social benefit that comes about as a result of their contribution.
If not objectively stated, these limitations are certainly implied, as they should – it is the nonprofits' foremost duty to channel funds towards the social mission. Always make sure you are transparent with where the funds are being allocated. Not only is it your responsibility as a nonprofit to appease your community's wishes, but it will help keep them around for future contributions.
Something else to note in addition to contributors staying in full transparency is that it's important to understand the bylaws established by the IRS. In order to avoid fees and other compliance-related issues, it's best to check the IRS website and understand their guidelines for public charities and non-profits - anything with tax-exempt status. Another resource is the National Council of Nonprofits, which provides service with no application or filing fees. They have documents and resources to keep you in the know. They have a category for trends and policy issues as well as a section on tools and resources.
Grant Eligibility
There are alternatives to relying on individual contributions. Grants present a huge opportunity to nonprofits that are not available to businesses. They are made available by both the government and businesses, something is in the form of money, such as scholarships, or in the form of service, such as advertising like with Google Ads.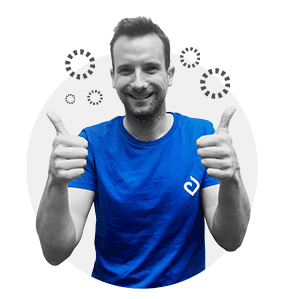 Receiving new grants gets two thumbs up from David.
Applications for grants can of course be tiresome, as there are often a lot of requirements to reach. Several types of grants are available depending on status; able grants, grants for veterans, and others. But there are plenty of resources online to help with grant applications, Springly being a prime example, so you'll never be left to figure it out for yourself.

In Short
Ultimately, your nonprofit's mission should remain the number one focus of your every endeavor. Employing business-like techniques and strategies are simply a means of achieving that, a very important means.
By breaking out of the stigma and using the principles we've discussed, you will be able to take your nonprofit to the next level of profitability that will lead to growth and a larger impact.

Springly is trusted by over 15,000 nonprofits to help them run their organizations on a daily basis. Try it, test it, love it with a 14-day free trial!
Marine
Recommended articles
How to Find Your Nonprofit Target Audience
Alvina