In-Kind Donation Accounting: Your Questions Answered
Trish
People show their passion for their most cherished causes through a variety of donation options. There are, of course, straightforward cash donations, but there are also other, less traditional alternatives as well.
This is where it becomes tricky - fulfilling all legal requirements while accounting for donations to nonprofit organizations. However, opening new avenues for donors to express their generosity in a variety of different ways will make your organization the benefactor of increased donations, which can enhance your contributions up to 55% on average (including stock donations, for example).
This article provides you with everything you need to know to understand in-kind donations for nonprofits and will answer all of your in-kind donation accounting questions.
Let's jump right in!

What Is An In-Kind Donation?
In order to accurately record your gifts in your organizational books, it's important to understand exactly what constitutes an in-kind donation and what does not.
An in-kind donation is typically a non-tangible gift that can take the form of goods such as:
Food

Clothing

Physical or intellectual property

Physical space

Products e.g., books or printers

Equipment
It also can include services in such fields as accounting, legal, consulting, videography, or web design for example. Other options include software memberships and volunteer hours by someone providing a professional skill.
As there are a lot of rules and stipulations in such a wide variety of unorthodox donations, it can sometimes be difficult to determine how to record these donations and whether they actually qualify as an in-kind donation or not.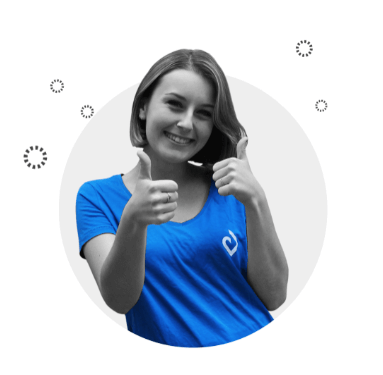 Eva is excited to learn about in-kind donation accounting!
Here are some guidelines to help you understand if a donation can be counted as in-kind or not:
If you are gifted a service that you would normally purchase for an event. For example, if your scouting troop would have paid to cater the annual blue and gold dinner but, a scout's parent offered the service free-of-charge from their catering company, this would be considered an in-kind donation. However, if the event has always been a potluck but the parent's catering company offered to provide some catered items, it would not be considered an in-kind donation.

Volunteer hours can count as in-kind services, but only if the volunteer is providing a professional skill and is being used to provide that skill. Let's assume your homeowner's association (HOA) needs a lawyer to review a change to the bylaws. If one of the members of the HOA has specialized skills (e.g., she is a lawyer and offers to review and provide guidance on the bylaw structure at no cost), this would be considered an in-kind donation.

Any donation with "strings attached" will not qualify. That means if the donor has dictated how the donation should be used, it is not a gift-in-kind. For example, if a laptop was donated to your organization with the stipulation that it only be used for the purposes of bookkeeping, it would not be considered an in-kind donation.
Pro Tip: Correctly categorizing the donations of goods is important for you, but also for accounting purposes later on. Be thorough! Spend some time researching, ask your peers, and look at some examples to see exactly which category your gift fits into. If you are still struggling, consider asking for advice in a nonprofit Facebook group like Nonprofit Management Circle.

The Six Most Common In-Kind Accounting Questions Answered
Obviously, the complexities involved with in-kind donations can be difficult to transcribe into your records, particularly when attempting to assign value to physical items or skills.
If you are not already using a quality computer software bookkeeping service, this might be a good time to invest in one. Not only will it allow you to prepare your records more accurately and fulfill all compliance guidelines for handling in-kind donations, you can save time through automated donation and membership recording and allow you to generate accounting documents automatically. In addition, using software made specifically for nonprofits (like Springly) should have accounting specificities for in-kind donations.
The versatility of improving donation options should quickly offset any expense and you may be able to find software that specializes in recording these sorts of transactions with nonprofit discounts or even free services, which actually fall under the umbrella of an in-kind donation.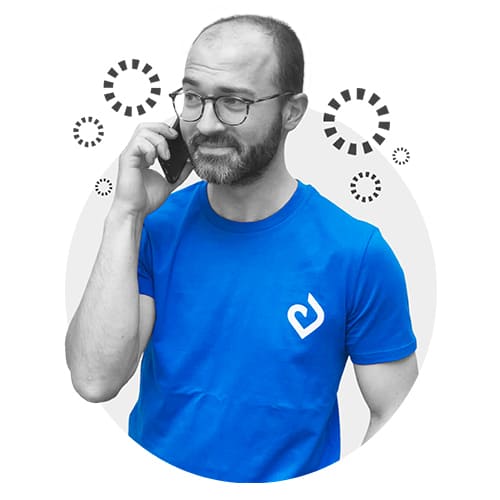 Oliver is calling all of his friends to tell them how versatile in-kind donation accounting is!
Whatever method you decide on, it is more important than ever to keep an accurate depiction of all your types of donations and how they are being allocated.
We have scoured the internet for the most pressing accounting questions about in-kind donations. We have listed them here, (along with the answers!)
When Do I Record an In-Kind Donation?
As with most types of gifts, it is important with in-kind donation accounting to record donations immediately and this situation is no different in that regard. As soon as you receive the gift, update your books. Or, if you are using automated software, verify that the donation has been recorded correctly.
This will not only help you ensure accuracy by transcribing the information while it is fresh but will prevent you from forgetting to make the entry at a later date.
Now you know when to disclose, but what about what to record?
What Exactly Should I Disclose?
New accounting standards expect increased transparency for non-financial gifts during the reporting period, so you are required to disclose your assets categorically, labeling them specifically as in-kind goods, or donated services for example.
However, these categories need to be further broken down by types, such as which goods, property, stocks, or specific services were provided. For more information, see the IRS criteria for substantiating noncash contributions. The categories are also outlined on IRS Form 8283, which is required by donors for non-cash donations worth more than $500.
Once you understand what must be disclosed, you need to understand what to do in the event you decide to sell or otherwise liquidate the donation that was provided.
Asset Liquidation
If the donated goods became liquified into cash assets, you need to disclose how you used that contribution. For example, in the case where your nonprofit accepts stocks as a viable donation and your policy is to immediately sell that, you need to understand nonprofit accounting for stock donations and how to allocate the resulting cash.
Furthermore, in-kind donations that went from intangible goods to tangible assets must be reported on Form 990, along with any in-kind goods that already exist in a tangible form.
For non-converted donations such as clothing or medical supplies, disclosure should explain which programs of activities made use of those assets.
Fair Value
You are mandated to record the donation's fair value upon its receipt and must disclose the valuation method you employed in order to evaluate it. You could use one of the following valuation techniques:
Selling price - the actual amount of revenue you received by selling the asset

Comparable sales - the value of similar assets that have recently been sold

Replacement cost - what it would cost you to purchase that asset in today's market
If any donor restrictions influence the asset's value, such as a restriction that a donation was to be used outside of the United States, then valuation will need to take this into account and determine fair market value based on these stipulations.
How Are In-Kind Donations Valued?
Your in-kind donation should be valued at fair market value. As this concept plays a role in how you record your donations, it's important to understand what that means.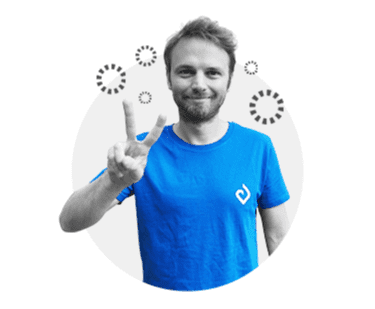 Peter is at peace knowing how to properly value his in-kind donations!
Fair market value is a determination of what one could reasonably expect to receive for the product on the open market. So, in simple terms, it's what the general public is willing to pay for that commodity. For example, the value of your car is not the amount of money you spent when you purchased the car. The fair market value is what someone else would be willing to pay for that car with the adjustment of the years since purchase, the current condition, and the existing mileage.
When Should I Send My Acknowledgement?
After receiving a donation you will want to acknowledge receipt of that donation. While a large part of that desire is to thank your donor for their generous contribution, the acknowledgment also plays a role in your accounting. Therefore, it's important to send those letters out as close to the date of the gift receipt as possible, at least within thirty days.
Pro Tip: Acting immediately on your letter of acknowledgment is a great way to demonstrate to a donor your gratitude, making a positive impression in your donor's mind and helping to build a solid relationship which can result in recurring donations down the road. Always strive to demonstrate your thankfulness for generosity and show that you are willing to be proactive.
What Do I Include In My Acknowledgment?
Your acknowledgment letter should include:
A statement declaring your tax-exempt status under 501(c)(3)

The date on which you received the donation

The specific description of the received in-kind donation

Details about whether any exchanges were made to the donor in exchange for the gifted donation

In this event, ensure you include a fair market value estimate of the items you exchanged in the transaction
What Are the Consequences of Poor Accounting?
Even though it can be confusing dealing with non-cash donations when performing your accounting, it is crucial to make sure that your books are as accurate as possible. Failure to report properly can have detrimental consequences, so take every action to prevent that from happening.
If your organization prepares financial statements following Generally Accepted Accounting Principles (GAAP) guidelines, then you should follow suit with your in-kind donations and grant accounting. It's important to maintain organization and integrity and the easiest way to do that is to perform a blanket style of accounting to prevent discrepancies.
This provides an added advantage in the event that your organization is audited by an independent accounting or if lenders or grantors require your in-kind donations to be handled in this way. A consistent set of accounting guidelines will simplify the process for everyone who may be involved.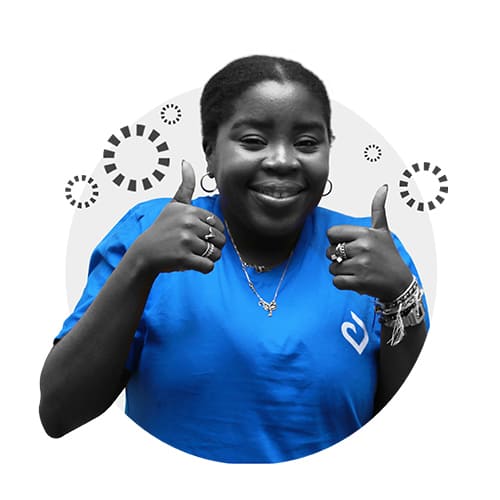 Sadie is sure with all of these tips, she will stay tax compliant!
Depending on the type of in-kind gift you receive, you may be responsible for reporting its details on the Form 990 document as part of your annual federal tax return, and you want to avoid the risk of fines or potential loss of your tax-exempt status if you fail to report properly.
Finally, failure to properly report the correct information in your accounts could result in the undervaluing of your organizational impact. It's important to be able to determine the true value of your nonprofit, so it is paramount to accurately depict all contributions and expenditures to show what a difference you have made and to demonstrate how much your nonprofit has grown.

The Bottom Line
Despite the convoluted guidelines for recording nonprofit in-kind accounting information, accepting non-cash donations is an important step in your company's growth.
The added complexity is worth it for the additional people that you will be able to help with your services and the difference you can make in the world and people's lives.
Pro Tip: While it may take extra time and effort to keep your records straight and figure out proper disclosure for these non-standard donations, there is a way you can free up a lot of extra time. All-in-one software programs such as those offered by Springly can automate a lot of your processes and having everything together in one package can save an incredible amount of time, making it possible for you to take those extra moments to improve your nonprofit in-kind donation accounting to realize optimum results!

Springly is trusted by over 15,000 nonprofits to help them run their organizations on a daily basis. Try it, test it, love it with a 14-day free trial!
Trish