How To Maintain Membership Standards to Simplify Renewal Season
Trish
Membership standards are one of the most important aspects for you as a nonprofit to emphasize. As you focus on member retention, adopt an onboarding and member engagement system, and automate your processes, your nonprofit can develop best practices that will increase membership standards for years to come.
The thing is, nonprofits tend to work in terms of short-term campaigns, such as prepping for renewal season or even launching a new membership drive. All too often, nonprofits are overwhelmed and underfunded. They don't have staff to implement strategic thinking, or future steps and long-term goals. Traditionally they are focused more on the next renewal season and the regular membership base. We want to make this all-important time easier and more simple, but also to be able to attract more members. This is arguably one of the most important times of the year and saves money and resources by working on smaller goals over a longer period of time.
Here's what we'll cover in this article:

Define What Your Ideal Membership Standards Are
Before you start looking at membership retention, your membership engagement strategy, and renewal cycle, you need to define what an ideal membership looks like to you. In order to actively look for people who will be a good fit, you have to understand what a good fit for your organization is.
If you aren't sure where to begin, a great place to start is by sending out a survey of your active members. You should ask them why they rejoin your association and have some questions about what they like and don't like currently to get more tips for your renewal cycle plan. There are plenty of free survey options that are very useful, such as Survey Monkey or Typeform. These services are there to help you understand where your current member's minds are.
Learning more about your current members helps you create membership standards moving forward and define a set of criteria on what standards you must meet to help the renewal process along.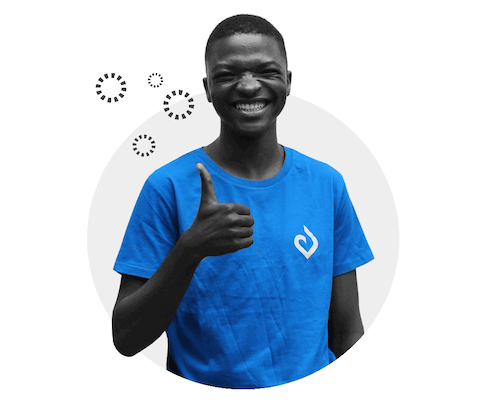 Freddy knows the value of having an ideal member profile!
It's easy to jump into the renewal cycle and start bringing on members left and right without actually vetting them and confirming that they're a good fit as a long-term member. In order to have a successful renewal cycle year after year, you need to define what your ideal member looks like.
For example, maybe your ideal nonprofit member is someone who is strongly committed to your cause, has the ability to give the time needed for events, and is willing to help wherever they are needed.
Defining your ideal member profile is not about superficial traits. It's about finding people who are going to support the cause and take the time every year to keep driving results. These people don't necessarily need incentives or benefits to come back, and they have a high level of engagement and attend meetings on a regular basis.
Creating ideal membership standards can be helpful during these busy times and can help keep the renewal process easy. This can help keep that upfront and ready, especially during the renewal season.

Hire a Membership Manager
While it might not be in everyone's budget to actually hire someone to your staff, you should consider finding some way to include a membership manager on your team. There are a few different ways to work this out.
The first is to hire a grad student or college student as an intern. This can help keep costs down while also giving helpful, real-world experience to young people who are going to be entering the workforce. Some examples include young people having fresh ideas and high energy, graduate students often have great writing and organizational skills. Who knows, you may even have one of them join as a full-time member once they graduate!
Pro Tip: Reach out to your local college or university career center and let them guide you on how best to reach students. They will know where to post information, and what degree types may best fit your organization.
Another option is to look at your most loyal members and see if someone would be interested in volunteering. This member could take over the position in exchange for discounted or free membership. It can be very helpful to have a member step into your membership management role because they know first-hand what it takes to be a good member.
Third, you could look at a board member taking over your membership manager role. This is beneficial because they are directly involved in your membership renewal process already which gives them a leg up on knowing what to do.
If you have brand ambassadors, you may also be able to recruit them to take on responsibilities in membership management. You'd likely have to negotiate this into a contract with them, but they have great connections and a reach that could help your organization bring in a lot of new faces. A member ambassador program is also a great way to increase engagement.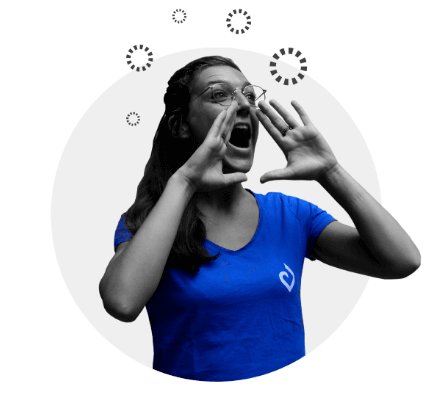 Look, Corinne is calling for a membership manager now!
A final suggestion is a team of volunteers. These could be current members or just people who want to help out without fully committing to a membership. Think of sorority recruitment when there is a group solely dedicated to bringing on new members during a certain period of time. These volunteers could help out for a month or two to make sure your renewal process is set up to run smoothly.
Pro Tip: If you are going to take the volunteer route, be very clear on the time expectations from day 1. Being clear on guidelines and the time commitment required will help you pick the best candidate for the job and keep a healthy relationship with your volunteer.
Whatever you choose to do, the time you spend training will be worth it for you. It will allow you to have the bandwidth to focus strictly on maintaining your membership standards all year round. It will take some effort upfront, but the results will be worth it. You'll end up with higher-quality members who are more likely to renew year after year.

Adopt an Automated System
It's no secret that here at Springly, we love an automated system! I know, I know, we sound like a broken record, but seriously! You need one. It will make your life so much easier and more organized. Let's talk about why it's important in regard to membership standards and simplifying your renewal season.
Having a manual system or any sort of spreadsheet to keep track of your members will make maintaining your membership standards difficult. There's no dashboard showing quick facts, no easy way to pull a variety of data, and no automation. This means that you have to go through each person manually and the renewal process can take weeks rather than a few days.
Using a membership management system like Springly will free up time for you by creating automated tasks and emails for you and your members. Using a setup like Springly also means less of those pesky human mistakes. No one is perfect, and mistakes are hard to avoid. Automation helps maintain standards and creates time for you to focus on bringing on new memberships.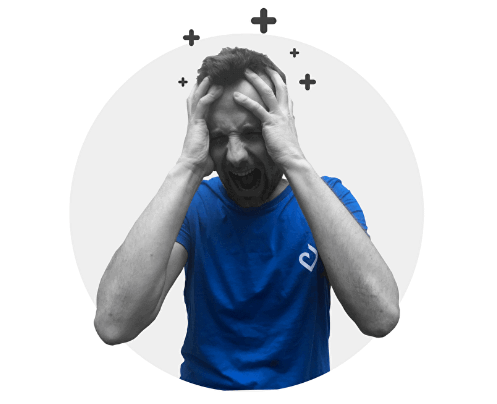 David is fed up with managing members manually!
In addition to a membership management software, your website should be the location for your online community to thrive. There should be information on brands you work with, your annual subscription, offers for certification, and easy access to create a log in. It's even better if you have a mobile responsive system!

Set Reasonable Year-Long Goals
Goal setting is a critical piece of your nonprofit organization. It can be used not only for membership retention and the renewal cycle but for events, donations, and other pertinent items. Goals are ways to hold yourself accountable throughout the year and help keep your vision straight. If you have issues taking your ideas and making them a reality, goal setting is for you.
Without goals, it's easy to forget what you wanted to accomplish and where you wanted to be a few months later. A key to goal setting is to avoid making all of your goals quarterly or seasonal. It's better to focus on the overall annual goals. Just like in a football game - each quarter is important and played in a certain way depending on the situation. The overall goal is to not win a specific quarter but to score more points than the other team is the main focus for the entire game. While those are important, there are some that need to be set and maintained all year. Membership standards are one of them.
If you set a Q3 goal of really driving membership during your renewal period, you're already six months behind. Think about it. Membership standards and the renewal process needs to be a year-long focus. That's why we create annual goals. Some of what we want to accomplish take a year's worth of focus and attention.
Long-term goals help establish a global vision and keep your team on track and accountable. Use your board to validate your goals and keep track of where you're at. For example, if you want to focus on membership retention in your membership cycle, create items throughout the year that allow you to hit that goal.
It's also good to set an actual numeric goal if possible. In this case, the goal could be to have 80% retention this year. Do the math and see how many people you have to retain to hit 80% and then set mini-goals to achieve this. By the end of the year, you should have no problem hitting that goal!

Take a Deeper Look at Your Seasonal Calendar
When you're starting the year and doing your goal setting and getting your calendar filled out and up to date, you want to take your whole team through the process month by month.
Set up a meeting for your entire leadership team and dialogue about important dates, events, and seasonal items. Listen to everyone's points equally. This way you aren't over-scheduling and are all on the same page. Make sure to identify the most important times of the year, especially where you are often underwater such as renewal season.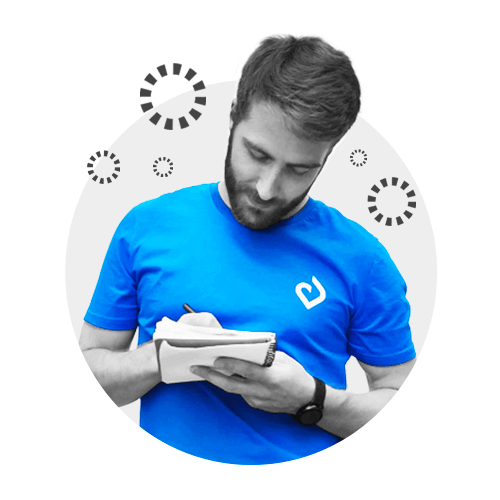 Antoine is taking note of
and events for his seasonal calendar.
With your team, make a large, detailed list of all of the tasks that you do during the renewal season or any other season that you want. Once you have a list with as much detail as you can think of, see where you can:
Save time

What can be broken down into smaller micro tasks

What tasks don't need to be done during that season

Where you can delegate
This means that you should see items like communication campaigns, emails, and ads that don't need to be sent out during renewal season. This should give you a clear idea of where time can be saved and what items can be moved to parts of the year that are more relaxed.
By reducing your workload as much as possible during your peak seasons, you should feel less stress and be able to really focus on feedback, engagement, and tips from your survey that will help with growing membership in your organization.

In Short
While it is added work upfront, creating a plan for your membership renewal season is a key to maintaining your best members and gaining new and valuable ones. Membership organizations have the difficult task of adding value during first interactions and turning that into relationships that lead to memberships.
The standards and rights you set for your membership are a critical guide for current and new members and for your membership manager to uphold. Remember, you are creating a community that is centered around service and you want your members to be on the same page and have the same ultimate goals.



Springly is trusted by over 15,000 nonprofits to help them run their organizations on a daily basis. Try it, test it, love it with a 14-day free trial!
Trish