How to Create a Member Ambassador Program in 8 Steps

Eva
A member ambassador program can be a great addition to your organization, particularly if you have long-time members and are looking for new ways to engage them as a part of your membership retention strategy. Outside of the clear engagement factors, ambassadors can be key to helping your organization grow, develop, and create brand awareness among new communities.
Here's a rundown of the steps to creating a member ambassador program:

The Benefits of a Member Ambassador Program
An ambassador program is a type of marketing campaign where you enlist the help of influential members to expand brand awareness. We are seeing more and more of this in the business world with influencer marketing, and you can translate it directly over to your nonprofit. A great example of a successful ambassador program is the DallasHR Ambassador Program. With their ambassador program, there's been a sharp increase in member participation in DallasHR activities.
There are many benefits to establishing an ambassador program for your nonprofit, especially for a new organization. You are creating a unified brand vision, founding a mentorship program, maintaining membership, and increasing the visibility of your organization. Ambassadors help turn strangers into members!
You are an ambassador already because you are a leader in your organization. Ambassadors are not only influencers on social media with millions of followers, they are goodwill representatives of what your organization is all about. Also, you probably use every opportunity to talk about what you do and what your impact is, whether it's with potential new members or with the chamber of commerce. Getting outside influencers and chamber ambassadors involved helps strengthen your message.

Step 1: Define Objectives and KPI's
To create your ambassador program, you must first decide what the end goals are going to be. How are you going to define success for your program? By taking the time to define your objectives and decide what KPI's to utilize you are setting the program up for success.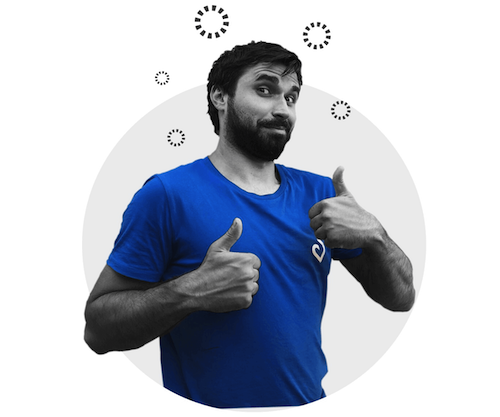 Bert knows clear setting clear KPIs is
critical to success!
Some examples of KPI's you might want to consider:
New members added

Member retention or member commitment

Donation frequency

Average donation per member

Step 2: Identify Possible Recruits
Now that you know how you're going to measure the success of your ambassadors, it's time to decide who fits this role for you. There are a few different ways to go about recruiting interested ambassadors, so try the ones that seem best for your organization. Start small, and then scale up!
First, look at individuals who are engaged in your organization on a regular basis. The ones that always come to networking events or organization activities, participate in any way they can, post about you on social media, and are a good representation of the nonprofit. These members are likely to go above and beyond for you. They can be long-time members or newer, but they must be passionate about your mission.
Another way to launch an ambassador program is to have people apply. The positive is that you won't have to go searching for people. If they're interested, they'll let you know by filling out the application. This is an especially good option for larger organizations with well-established networks that have someone to go through all the potential applications.
Lastly, you can identify those who leave positive reviews or messages on your various platforms and approach them. This is a great way to find others who are interested but maybe fly under the radar. These are great because they are someone who already has positive feedback to share, and is involved to some degree with your organization.
Pro Tip: For the many people who are leaving you glowing reviews online, get their permission to use these comments as testimonials on your website.

Step 3: Prepare Ambassador Materials
It's important to prepare any materials in advance so you can put all of your time and energy into nourishing your relationship with your ambassador later! You'll be focusing on your relationships with them instead.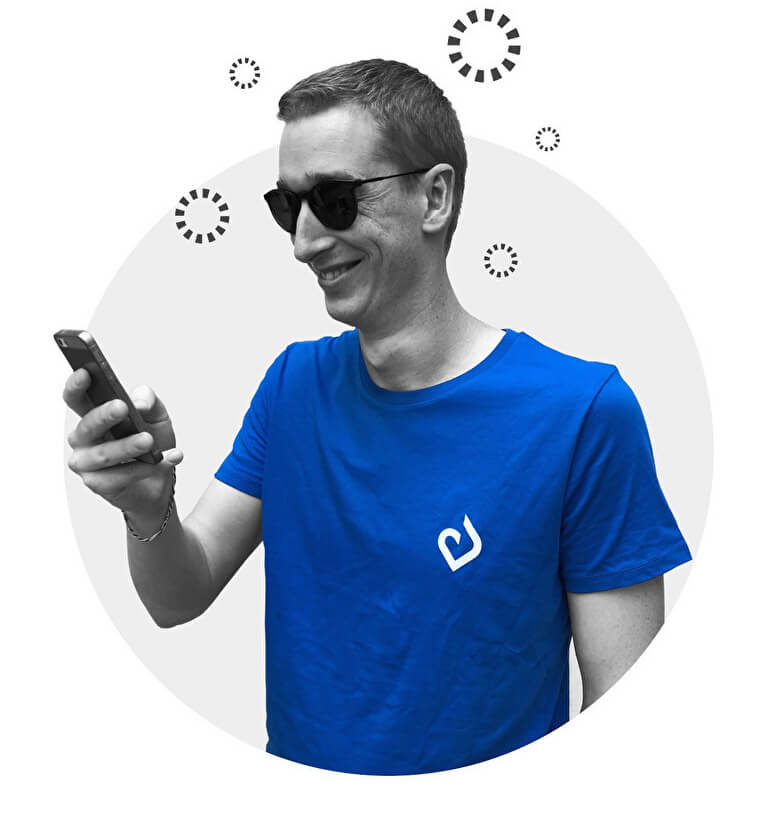 Eric is feeling good about his ambassador materials.
Some ideas of what resources to provide your ambassadors are:
PowerPoints

One-page overview of the program

T-shirt

Brand materials

A list of prospects they should contact
These materials should all be cohesive with your brand as far as their appearance and their content. The idea here is to help lead your ambassadors to success and to take extra work off the organization. The more questions they can answer with this information means less back and forth via email.
Pro Tip: Remember that even though you are introducing a new program into your organization's strategy, this should take as little time from you and your staff as possible. Verify your ambassador materials are able to give as much information as possible to avoid adding more work later.

Step 4: Send a Formal Invitation and Agreement
Once you've selected your brand ambassadors, you'll need to send them a formal invitation and agreement. Think of this step like when you accept a new job offer and receive the official paperwork to sign.
These documents can include any sort of financial or awards structure you want to use along with a legal agreement in any form you feel is necessary. Include activities that are forbidden, outline rewards for creating significant impact, and overall rules that you as the employer and they can agree to. As with anything of legal significance, it's best to consult with a lawyer about what a typical ambassador document looks like.

Step 5: Teach Your Pitch
Well, you did it! You selected and formally accepted brand ambassadors. Congratulations! Now it is time to set your team up for success. Your ambassadors may not have much experience or training, and that is okay! This is where you teach them how to pitch your organization to potential new members, new communities, and donors.
Teaching your pitch to your ambassadors creates one unified voice for your organization. You don't want everyone going out and pitching different stories and confusing the audience with conflicting messages. You want them to have an honest and cohesive approach delivered with passion and ability. Teaching your pitch fixes this problem.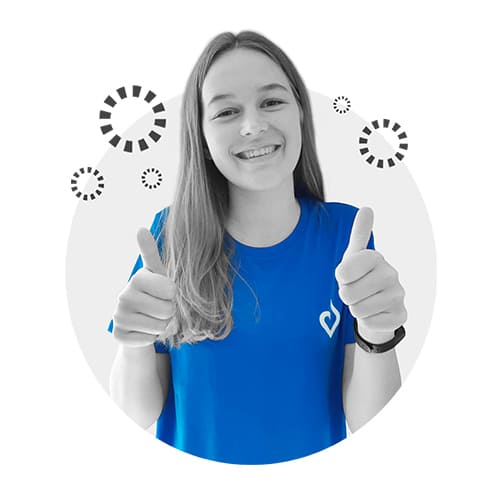 A unified and clear pitch gets two thumbs up from Emily!
Write a long, medium, and short version of your pitch for them to utilize. The short version should be their 10-second elevator pitch to entice the listener into asking more. The medium one should be about 30 seconds long and should add value to the listener. The long pitch should be about a minute, maybe two, and should go into detail about what your organization does, why it's important, and how they can help.

Step 6: Identify Ambassador Talent and Assign Missions
As you start to learn about the ambassadors you've hired, you'll be able to learn what their talents are. Their talents will come from their professional or personal lives, and you need to translate them into ways that will benefit your organization and generate interest for your mission.
For example, if you have an ambassador that's a high school teacher, they probably have a talent for public speaking. You can create a mission for this person to give a call-to-action speech for your guests at your next event.
You might have another volunteer that assists in recruitment for the sorority or fraternity they belonged to. You can give them a mission that is solely focused on recruiting and networking since it aligns with their experience and talents. As you give them tasks, keep an eye out for what type of additional ambassador assignments you can give them.

Step 7: Jump In!
As you're launching your first ambassador program, there are going to be bumps along the way. And that's alright! The first time definitely won't be perfect, but you can't learn until you jump in and start the process.
Along the way, you'll learn what personalities represent your organization best, what KPIs are most important, and how to utilize your ambassador program as a membership engagement strategy.
Don't fret about making it perfect. You should expect to have growth, as we love to say "perfection is the enemy of progress". One option is having a six-month period where you can feel out the ambassador and the process, and make adjustments as necessary.

Step 8: Follow-up and Reporting
Remember, your ambassadors are looking to you for support. You can't forget your customer service hat after you've given them your materials and pitch. You need to check in on them and see how they're doing on a personal level.
During the check-in, with a data-driven approach, discuss their progress on the KPI's that you previously agreed on. Are they doing their part to help the organization reach its KPIs? What are some specifics? Taking the time to meet with your brand ambassadors and understand how they're seeing things can help you understand any challenges they're facing as well as tweak your KPIs as needed.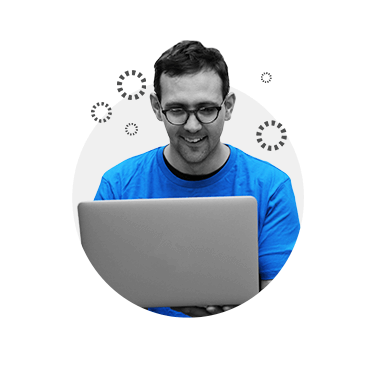 Matt is keeping things in order and making
sure he follows up.
If your program works and you're having your ambassadors hit goals and succeed at growing and maintaining membership, you can look to formalize the process with a certification of some sort. It could be that they can add a title to their email signature or a graphic to their LinkedIn page. You could also recognize them at your next meeting or event.

In short
Following these eight basic steps will help you find an ambassador with passion that will put in the effort and honor the rules. The thing is to get started now if you feel an ambassador can help grow your membership base and assist with membership commitment. Setting clear boundaries to know the services the ambassador will provide, and being clear on your rights will help you maintain a positive experience for all involved.

Springly is trusted by over 15,000 nonprofits to help them run their organizations on a daily basis. Try it, test it, love it with a 14-day free trial!

Eva