How to Make a Membership Card Online in 3 Easy Steps
Julian
Making membership cards for your organization is typically fairly straightforward; however, it's still an effort that often requires a small financial investment. Before you get started, you want to ask yourself some clarifying questions to decide if this course is right for you. In this article, we'll share the right questions to ask, as well as guide you through the building of a perfect membership card, step by step.
Here's what we'll go over:

Do You Actually Need a Membership Card?
The first and foremost question to ask yourself is: why do you need a membership card?
There are a lot of reasons that your organization might benefit from a membership card. Some of these include:
Creates a sense of community or status among members

It's an easy way to handle admittance to special events

Can be used to give a person special member discounts

Allows staff to easily link members to their membership tier
The next question to consider is: Will investing time and effort into a membership card be worthwhile for our organization?
Although membership cards may be beneficial for some, they may not make sense for certain organizations (especially smaller ones). If you feel the investment will likely benefit members and the overall organization, keep reading for more valuable info!

How Do You Create Your Membership Cards Online?

Step 1: Select and Prepare All the Information You Need
First, you'll need to decide what information to include on the card. The most common basic information to include would be:
First and last name

Membership date

Expiration date

Membership type or level

A barcode, magnetic stripes, or QR code (if using)

A custom image, design element, or logo

Association colors

Member photo (if you intend to use cards as badges)
Next, gather this data into a document to facilitate your work. For this kind of project, we recommend creating a database via a program with text fields e.g., Excel or Google spreadsheet.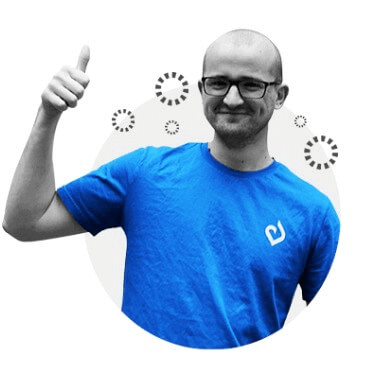 You've decided on what information will be on
your membership card – nice! On to Step 2.
Step 2: Create Your Card Template or Use an Existing One
There are many free online tools that provide you the capability to create your own membership cards even if you feel your personal creativity is lacking. For example, both Canva and Microsoft Word are easy to use and have some nice templates. Canva in particular is a great tool for modern, design-friendly content. They have hundreds of modifiable templates that are easy to use and worth looking into.
If you're a design-savvy type, you may also choose to create your own membership card template using specific design software such as Adobe Illustrator or InDesign. Just keep in mind that if you aren't familiar with using these types of programs, they can come with a steep learning curve.
Pro Tip: If you want to create a new template from scratch but don't have the know-how, you can hire a graphic designer. Alternatively, design students are often looking for opportunities to build connections through one-off projects with potential customers and may be available at reduced rates. Using a freelance contractor system like Upwork is both a cost-effective and efficient way to find students or professional designers.
Step 3: Find the Provider to Print Your Membership Cards
There are several options you can choose to get your membership cards printed. You can:
Have employees print them in-house. This is a good, low-cost option for smaller organizations. However, the quality may not be the best.

Ask your members to print them at home. Even with an easy template delegating administrative tasks is not really advisable (though some organizations make it work). It's not convenient for the members!

Use a professional printing company. This is more expensive of course, but you can be assured that you'll get an optimal result. If you have questions or have complex needs for your cards, this is a great way to go.
Pro Tip: Professional printing will come with a slew of custom options in terms of paper weight, particular size, format, material and lamination. If you have any doubts, ask for a test run before the final printing to avoid any errors. A test run may cost a bit extra, but is worth it to save an entire batch that you'd potentially have to re-print later.
You can also find an online platform to print your cards, such as Vistaprint or Badgy. It's a good compromise between economic home printing and professional quality.

What About Digital Membership Cards?
An online membership card can offer the same benefits as a print card, and is far simpler and cheaper to create. The only caveat is that you need to know your members are aware of how to use them. Most people should be fine, but some older populations may not be as comfortable with the concept. Just know your users.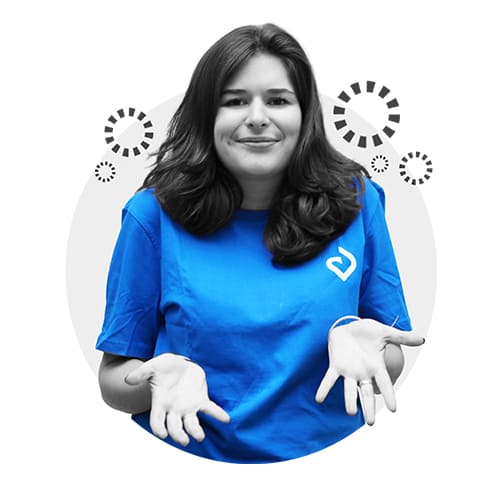 Make sure your members won't be looking confused
like Mary if you only offer a digital card!
Plastic membership cards have the advantage of bearing magnetic strips that can be scanned for entry or discounts. They can also bear the organizational logo which offers a branding opportunity. However, digital membership cards can be made scannable as well and may be connected to an app that offers more benefits to the member.
If you are unsure of which route to take, you can always compromise and offer both. On your site you can communicate that for environmental purposes, members can choose either a digital or a physical card. Most will pick digital, and you can save money on the printing as well as raise awareness and show goodwill to your members.

Springly is trusted by over 15,000 nonprofits to help them run their organizations on a daily basis. Try it, test it, love it with a 14-day free trial!
Julian