10 Reasons Why Membership Cards Are an Absolute Must

Eva
Your members are fueled by passion and deserve to be recognized for it! Membership cards don't just make your organization easier to run by facilitating member data management: they also give your members a tangible item that shows they care about your cause.
Once all basic membership processes are in place (i.e., a well-functioning program with appropriate levels and types), membership cards can provide a user experience that takes your program to the next level.
Here's what we'll go over in this article:

What is a Membership Card?
A membership card is a representation of a person's tie to a specific organization. Typically, a physical or digital card often links to a point-of-sale system that collects user activity information. Also, they tend to be a major part of any complete membership program, and are used by some of the biggest nonprofits in various ways.
Members as donors: some non-profits, like American Red Cross, offer membership in exchange for the ability to contribute to a worthy cause (and to have a card that dons your blood type in your wallet)

Members as consumers: organizations like the YMCA or AARP offer low-cost services (like fitness programs and facilities) for members to access via member cards

Members as advocates: Planned Parenthood launched a direct mail campaign this week offering recipients the opportunity to donate to help pursue collective goals (with a corresponding member card to keep in their wallets)
Example of Planned Parenthood 2021 membership card

What Should You Include on Your Membership Card?
While all membership cards are unique, and often at the discretion of the creator, there are a few common denominators to take into account.
Provider information: Include the name and logo of your organization

Member information: Member name, address, and email should be associated with the card

Membership package: Indicate the type/level of membership for tiered programs

Reward rules & regulations: Your terms and conditions are likely too lengthy for the card itself. Consider sending separate statements with member benefit information. This will help prevent and resolve disputes!
Pro Tip: Help protect your members by utilizing a QR code or barcode to securely store their personal information.
After determining what should be on the card, consider the type of card you will use.

What are the Main Types of Membership Cards?
There are 2 varieties of membership cards – digital and physical. Digital membership cards are theoretical "cards" where the relevant information is stored entirely online. For example, pulling out your android device to swipe at the gym to gain access. Physical membership cards are typically credit card-sized pieces of plastic commonly kept in members' wallets. This could be like showing your SAM's club card on your way in to order groceries. Whatever you choose, the card form should align with the needs, goals, and identity of your organization and the demographics of your target audience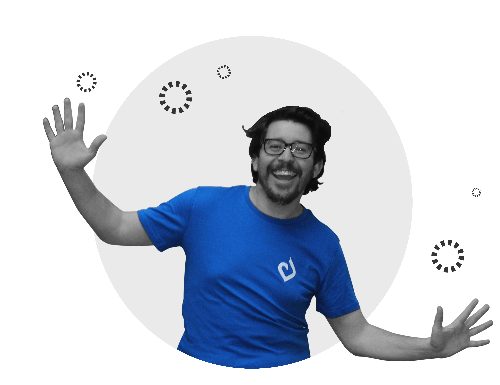 Jules knows a simple piece of plastic can go a long
way when it comes to membership cards!
Digital membership cards are environmentally friendly

No raw materials (e.g., paper or plastic) are used to create the "card"

Member populations concerned with sustainable business practices and/or target populations thriving in an online environment prefer the digital variety

Physical cards are tangible items that need to be transported

Organizations (and members) seeking exclusivity may appreciate the sense of accomplishment and belonging associated with a tangible card from an exclusive members-only club

Physical cards may be necessary to capitalize on the benefits the organization provides
Now that we have a level-set on the primary differences between card types, let's get a bit more detailed.

What are the Benefits of a Digital Membership Card?
Digital membership cards have many benefits, both over having no card at all and over having only a physical card.
First, the security features offerings include two-factor authentication. This can be used as a solution to ensure member identity. Another security benefit is that card loss/ theft and membership sharing are less common.
The second is flexibility. Member upgrades/downgrades and/or plan selection changes can be made online eliminating card collection and re-issuance requirements. Barcode and/or QR codes are easily implemented and can restrict access to new perks to certain member groups with one quick scan
Application Connections is another benefit. Digital cards can be stored on your organization's app to encourage additional member engagement
The final two notable benefits are sustainability and cost savings opportunities. Sustainability means that no raw materials are required. This is a portion of the benefit coupled with the cost savings due to how it eliminates materials, printing, and mailing charges.

What are the Benefits of a Physical Membership Card?
Just as there are benefits to digital membership cards, there are also major benefits that a physical card provides. Prestige is one of the more highly prized reasons. An organization's willingness to spend money to send physical cards makes some members feel valued. Members' ability to hold a physical card to an exclusive membership reminds them, and others, that they have made it to the big league.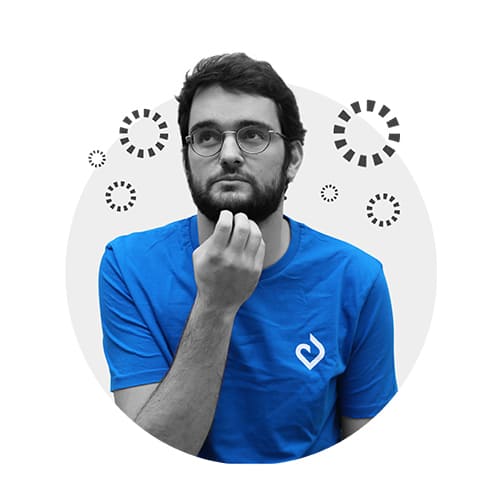 Physical or digital cards? Tristan is pondering that himself.
Secondly, simplicity. Physical cards alleviate member frustrations related to locked accounts and forgotten passwords.
Finally, Branding. Those in close proximity to your member are exposed to your brand every time the physical card is used.
Now that you have an idea of what type of card you will want to offer, let's dig deeper into the advantages that exist regardless of card type.

10 Benefits of Using Membership Cards
Now that you know which card type would be best for you and your organization, it is important to really understand the value membership cards can bring. Adding value will help you better pitch this change to your board, or manage an internal change. Here is a list of 10 major benefits that one little card can provide.
Acquire Member Data
When members join your program and request a card, the personal information you obtain allows you to build a better program thus building your brand in the eyes of your members. Physical cards necessitate a mailing address, providing the opportunity to reach them in the future via direct mail offers. Digital cards require email addresses and/or phone numbers for delivery. This presents openings to include members in targeted campaigns.
Something to keep in mind is communication preferences. Be sure to provide a way for members to click to opt-out of emails and text messages. As you acquire additional information around member spending, adjust advertising accordingly. Quality content provides relevant information to members which drives traffic, enhances members' understanding of your purpose, and justifies your share of members' wallets in the way of dues.
Pro Tip: Revisit donation and membership forms to ensure that you acquire useful information from members and donors when they return forms in the mail!
Track Data
Membership cards can track relevant information for your organization. When cards are utilized to access facilities or purchase a product, member profiles update; understanding spending patterns and member interaction offer information around who your members are and how you can provide value to them.
Increase member Loyalty
When membership provides members benefits through cost savings, early access, or other user benefits, member retention increases. Given that the cost to onboard a new member can be 5 - 25 times more expensive than retaining the ones you have, loyalty pays dividends. According to the experts at Accenture, 57% of people spend more on brands that they are loyal to.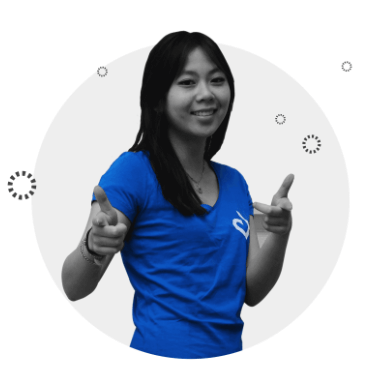 Increasing member loyalty is always a good
thing – just ask Thea!
Event Management
When members utilize cards for price reductions or to identify themselves at a local meeting, related follow-up and sales management becomes easier.
Build a Sense of Belonging
Membership cards offer a sense of community; belonging to a community and connecting to others has psychological benefits like enhancing happiness, health, and general motivation. A card is a constant reminder for members of a community where they belong.
Stay Top of Mind
"Out of sight, out of mind;" membership cards remind members that they are part of your organization and encourage participation. Physical cards can serve as prompts to join your events, frequent your store (or even to pay their dues!)
Provide a Sense of Exclusivity
Cards alone provide members with a sense of importance. Providing access to benefits that are unavailable to non-cardholders makes members feel even more special.
Access to Third-Party Benefits/Privileges
Partnering with other organizations allows you to offer members external, often complementary, benefits. A great example of this is the Starwood Preferred Guest Program. Members earn points from hotel stays that can be redeemed internally (hotels) or externally (rental car agencies and major retailer partners).
Membership cards can act as proof of identity and seamlessly convey information to partners. If you present a black Amex card (obtained by invitation only) to partners, they will roll out the red carpet with concierge service, exclusive access to events, and even free memberships.
Pro Tip: If third party privileges are available only to certain members, ensure you differentiate member packages in the card design
Advertising Opportunities
Your card is a reminder of your organization and its mission. Mailing the card to members upon sign-up provides you the opportunity to include a welcome kit reminding members of all you have to offer. Additionally, if you are working with partnering organizations you can defer some, or all, of the costs of distributing cards. The third-party revenue you receive by including advertising for partnering organizations could offset your out-of-pocket costs.
Distinguish Membership Types
Explicitly state the membership type on the card e.g., 'student membership' or 'associate member', or differentiate between various levels through distinctive designs. Many memberships are hierarchical and designed to encourage a climb up the ranks. In this case, match design templates so that the most sought-after tiers have the most impressive design, unique finish or a heavier weight.

4 Parting Thoughts for Membership Card Utilization


Points
When points accrue for every dollar donated/ spent, an event attended or member invited, you gamify your program for members to strive to unlock gifts, subscription packages, or other rewards at pre-defined milestones
Exclusive Access
Reserve membership status to offer a sense of exclusivity for those who have met certain donation milestones. For example, if a member has stuck with you for over a year, you might offer them a special membership level or gift. If someone donates over $50, they might get a gift card to their favorite restaurant as thanks.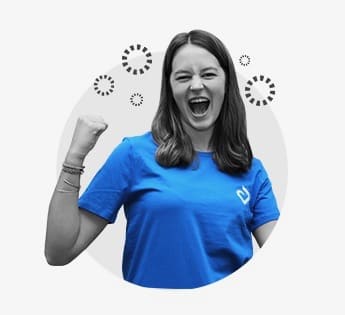 Exclusive access will have your members
looking like Emily!
Create and share level criteria in a clear way, where higher donation levels provide more access, exclusive gifts, and other perks depending on donation levels. Have members compete to win the right to additional benefits. Upon attaining member status, offer discounts or complimentary merchandise to drive engagement.
Issue Special Edition Cards
The competitive and collectors among us find satisfaction in reaching the next level or attaining all editions, respectively. Rewarding loyalty satisfies these cravings in a way that provides your company revenue through increased engagement.
Branding
Channel your creative energy into the material and design of the card itself. Creating a masterpiece will differentiate your organization and get people talking. For examples of the most unique badges, take a look on Pinterest or Google images for design inspiration – you will be amazed!
Membership cards aren't just a great way to keep track of memberships and offer benefits to your most passionate team members. They're also a great way to show off your brand and creativity, reward donors, and create a more cohesive community centered around your cause!

Springly is trusted by over 15,000 nonprofits to help them run their organizations on a daily basis. Try it, test it, love it with a 14-day free trial!

Eva