The Ultimate Guide To Creating A Sustainable Membership Communication Plan
Trish
No matter the size of your organization, it's critical to create and maintain a sustainable way to reach your members with updates, news, and anything else that's pertinent. Yogi Berra said it best, "If you don't know where you are going, you'll end up someplace else."
While it may seem like your particular organization is too small to worry about drafting a specific communication plan, the fact is that even the smallest nonprofits thrive when they plan their member communication. The benefits include simple communication and overall happier and more informed members. With the help of a few tools and efficient membership management software, you'll be able to build a communication plan like a pro.
In this article, we'll explore ideas and topics surrounding communication plans to take your membership program to the next level:
Download your free content calendar template here!

Define Your Goals
The first step in creating a communication plan is to gather those who are working on the project and take some time to define your goals. Think about what you want your organization to gain from creating this communication plan. While you may initially be thinking, "we need to increase our revenue!" consider tangible goals that lead to increased revenue.

The overall objectives could be gaining new members, increasing member engagement, or improving the visibility of your network. This meeting will allow you to get on the same page and set goals that are attainable.

Take a Good Look at Your Current System
Analyze How Members Are Currently Engaging
This part of the process might be a little painful. It can be hard to look at something you've worked hard to build and realize that you don't have the most efficient and effective process. That's okay! In order to improve, you need to understand how communication is currently looking, no matter how the data may make you feel.
The first thing to look at is the analytics behind your emails and phone calls.
Check how many of your members are taking the time to open your emails. You can look at the overall open rate or for specific emails, such as the open rate for your initial "Welcome New Members" email.

Look at the percentage of members who are responding and clicking on links within emails when necessary.

Track how many of your members answer their phones when called.
By having base data, you can set goals for improvement. For example, if a segment of 25% members is currently opening emails, your goal for the communication plan could be to improve that to 50%. You want to choose goals that are quantifiable so that you can revisit and see how the plan is working.
Some things you may realize are that your emails aren't as effective as you think or that your website isn't as engaging as you'd like. By being open to looking at your emails or website with fresh eyes, you can improve membership numbers and the experience that your members are getting for their money.
Pro Tip: If at this point you don't have any concrete data, that is okay! Send a survey to your members to see what kind of communication they find most useful. Include options for email, phone calls, and texts. Then you can personalize your plan to what your members prefer.
Identify Topics That are Most Important for Members
In order to create a great communication plan, you have to know what are the most important subjects to be communicating on. In short, what do your members need to hear from you the most?
Some things to consider are member news, events, information on products and services, or any information pertaining to your organization's benefits.
It can be easy to start sending any and all information to your members, but by providing targeted communication that truly benefits them you'll get better engagement in the long run.
For example, if there's a popular annual event that your association hosts it would be beneficial to send communication with details in advance. They might not be as excited to get an email about an article you recommend reading, but will be thrilled to see an email with event details and RSVP.
The specific objectives are that your communication plan should benefit your members and their needs so that they are excited when they see something from the organization.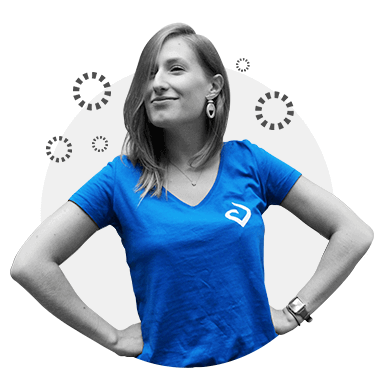 Trish is feeling good about how
members are engaging!
According to the 2017 Association Communications Benchmarking Society, career-related topics have become the most important topic to members. This includes networking with industry peers, professional development, industry best practices, and news and trends from the field. By knowing what's at the forefront of your members' minds, you can create a plan of attack on how you want to reach them. For example, you may want to start your monthly newsletter with a bit about industry best practices and news and then end the newsletter with information about networking. This way their attention is grabbed early and kept throughout the newsletter.

Plan in Advance
You didn't start your nonprofit without a plan. You probably didn't even start your day without a plan. And, the fact is, you need a plan for each aspect of your business which includes your communications strategy.
Pro Tip: There's a myth that anyone can "wing" communication, but this couldn't be farther from the truth. The best communicators plan their weeks in advance!
There are a few different ways that you can manage your content and plan everything out. In order to be as effective as possible, make sure that each member of your task force is on the same page and is aware of their individual responsibilities.
For example, if a member is in charge of the website, a set communication plan will give them adequate time to post about an upcoming event. Tasks like updating the website are less likely to fall through the cracks if everything is scheduled far in advance.
Our goal is to reduce the amount of work for everyone and streamline processes into a well-oiled machine. So, what tools can we use to manage that?
Create a Content Calendar
Content calendars are a great way for many organizations to organize content creation, prepare campaigns in advance, and have the ability to look back on past communication.
By creating and following through a content calendar you're taking your organization to the next level. It is a tool that benefits not only the members but also your task force. Having dates set on a calendar means that you won't forget to send out communication or finish tasks.
Use the calendar to remind you and any other executives of important dates. One example of that would be renewal and sign-up season.
The content calendar is also where you should put dates and brainstorm content ideas for social media, marketing emails, or details of events.
For example, let's say you have your big fundraising event in September. You can use the calendar to not only mark when specific email reminders will go out to your members, but it can also be a space to brainstorm and write out the actual content. Simplicity is key, and this can be your go-to document for everything.

Are you feeling overwhelmed with the idea of creating a content calendar? We're here to help! Download our content calendar template, designed with nonprofits in mind. It can be challenging to know how to start a membership program that thrives and succeeds. We're happy to help.
Download your free content calendar template here!
Pro Tip: Plan "emergency actions" on your content calendar for phone calls or texts prior to events. For example, if an event isn't getting the RSVP response you hoped, a scheduled communication can be a great way to boost attendance.
The best practice is planning to create your content in advance so that you aren't scrambling at the last minute and causing added stress on yourself or any team members.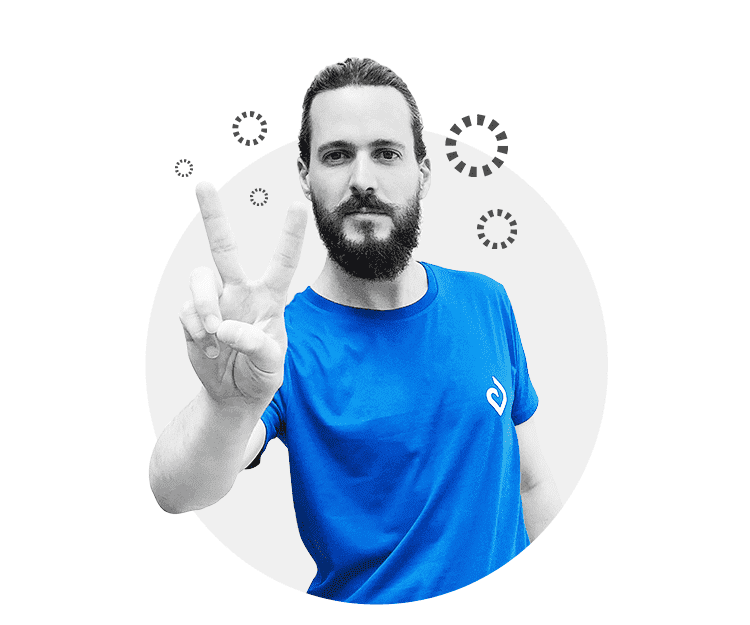 Alex is feeling zen about his
content calendar 😎
Here at Springly, this article was planned nearly a month ago! We keep a strict calendar for all of our social media, blog, and website communications that are planned a month ahead of schedule.
It's recommended to create content a month in advance, but any amount of time that works for you is ideal. You may be able to work a week or two ahead and not feel the stress.

Update the Website
Think about when you want to go to a restaurant and find outdated hours and an old menu. Is there anything more annoying than going to a website to find it outdated both aesthetically and the information provided? It doesn't make visiting that restaurant very appealing. The same principle can be applied to your nonprofit's website.
A basic in marketing is to keep your website up to date with the latest information for your members. It should be a one-stop-shop for them to find anything they need to know. Whether that be event information, contact information, or any details about the organization.
Your website should be simple, clean, and organized. Think about what you like about websites. Usually, they are easy to navigate, contain content that you find engaging, and have a concise message with no typos. You can include important details such as upcoming events on the homepage and then include a navigational tool to lead the reader to a page that lists members or executives.
You should also include fun graphics or high-quality pictures that entice the people visiting your website into staying and learning more. A great feature that many nonprofits are including is a page showing how to become a member. With a simple video or images, you can show visitors how easy it is to become a member.
A major benefit of keeping a great website is that when members come to you or other executives for information, you can refer them directly to the website. This way, they start to learn that the website is their best bet as a resource. It will also help them in understanding that when you send out communication it means that what you're saying is new and important.

Keep Data Clean
A key to remember when creating your communication plan is that you want to create a feasible plan that you and your team can commit to and handle.
You also want to make sure that your members are providing the correct email address and phone numbers. Incorrect data is more than annoying, it can quickly turn into a misuse of time and resources.

Secondly, there's a chance that your domain will be penalized if you send numerous emails that are marked as undeliverable or flagged as spam. But don't worry! It's easy to avoid any penalty by ensuring that your member information is accurate.
One way to ensure you're getting the correct data is to have a sign-up sheet on the website that potential members can enter their information into.
When you are trying to get accurate information, sometimes it's difficult to get it right when you're taking it verbally. You can make mistakes in what you write down, or you may find that your handwriting isn't as legible as you thought after the fact. That means that you've lost the information of someone who wanted to be a member of your organization. Yikes!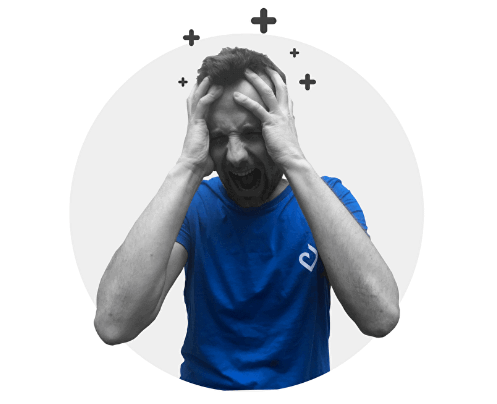 David knows how frustrating losing
information can be!
Using a CRM is another good way to keep track of and update all of your information because it does so automatically. An accurate membership database is worth its weight in gold and should be part of your annual budget.
Your time is precious, and you deserve to have some help in making things easier. And, let's be honest, you're too busy to worry with dirty data, so let a process do the hard work for you. Using a CRM like Springly can help lighten the load, with automatic updates and member history, data is a nonissue.

Make Communication Personable
According to Adage, when asked to prioritize one capability that will be most important to marketing in the future, 33% of marketers answered: "personalization." That's a hugely important stat. Think about it. How many mass-marketed emails do you feel a connection to? What emails do you feel like responding to?
"Personalization" is when you craft a communication message with information that you know about the member. It can be something as simple as using their first name in an email or mentioning that you enjoyed the photos of their pet on social media.

By taking the time to personalize your emails to members, you are helping them feel valued. They are more likely to be engaged in what your organization is doing and you'll be surprised how member retention increases.
As your organization is starting out, it's easy to keep emails personal. If you're only sending out a few emails a week, you can take the time to include details about the member receiving them. Even something as simple as asking, "How's your new job?" shows that you care about the member and what's happening in their life. But, as your organization grows, it can be hard to scale that level of personalization. So, how can you keep it personal while also saving time?
Some ideas include using images, inserting personalized fields such as a first name or city name, or creating videos. None of this needs to be "fancy" or overdone. What's important is that it is clean, free of mistakes, and has a truly human aspect to it. People can tell when you care in your writing. You want it to be captivating and to bring your readers in.

Diversify Your Communication
When you're creating your communication plan, one thing you need to keep in mind is that you should diversify your channels of communication. By diversifying you're able to have more touchpoints with your members. This allows you to find the best way to communicate with your audience and sets you apart from the competition.
There are a number of ways you can reach your members and that's important because everyone has a preferred type of communication. For example, you may have people who respond well to emails while others respond best through texts.
Some forms of communication you can add to your plan include emails, texts, postcards, phone calls, events, and social media outlets. It was previously mentioned that sending out a survey could really benefit your organization by getting member feedback. You can also include on it how often people want to receive communication from your team.
Again, you don't want to overdo the amount of communication. Once you start sending too much, you will see the effects immediately.
You can always try something new every now and then, but don't feel like you need to try everything at once. Find what works best, and stick to it!

Monitor Results
So, how do you know if your communication plan is working? Once you have a plan set, you need to decide how you're going to monitor the results. Decide what you're going to track and how. The best way is to use KPI's or "key performance indicators."
Use Simple KPI's
Every organization will need to focus on the KPI's that make sense for their organization and their communication plan. By tracking the analytics of your communication you will be able to measure your success and get a picture of how effective your communication plan is.
Tracking Email
The best emails are informative, useful, and have a tone that fits your organization. The two most important data points to track for email are their open rate and how many times links were clicked within the email.
The goal is to write email titles that prompt members to open the email and be filled with content that benefits them. By tracking this data you can begin to understand what types of emails are most beneficial to your members.
Analyzing Website Traffic
If your organization utilizes a website, it can be helpful to check how many visits you're getting to the site each day. From there, you can see trends on when people are checking and what kind of content they're responding to.
Event Attendance
Some organizations host daily, weekly or monthly events. It may make sense for your organization to collect the names of who attends events to track how active each member is.
Look over Social Media Stats
Now, if you're on any social media outlet, it's also easy to track your engagement on them. For example, on Facebook, you can pull the data to see which posts have the most likes and comments and which ones people share on their feed. It might be a good idea to get on one of the social media outlets to modernize your marketing communication.
Pro Tip: It can be easy to get lost in the data. Facebook and other social media platforms offer a lot of information that can be overwhelming at the first glance. Instead, focus on the data relevant to your KPI's. You've got this!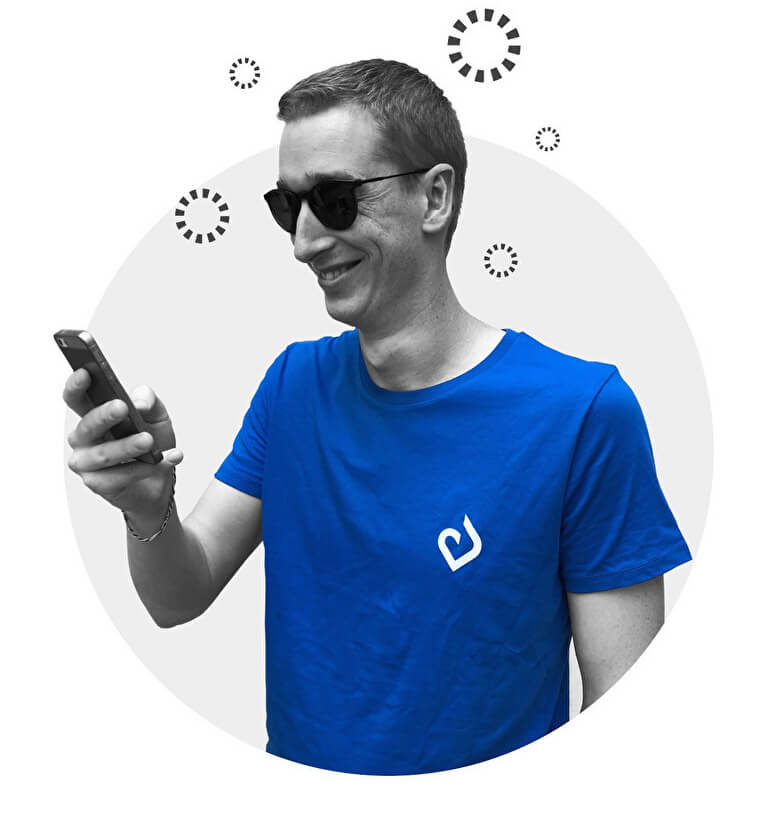 Eric is doing a quick check on
our social media KPIs!

The Best Tools to Build a Sustainable Communication Plan
There are plenty of resources on the market to help you stick to your communication plan and make the day-to-day tasks easier for you.
Springly: Our all-in-one software, you can email, create your website, and create events to help manage your membership and communication plan. Our resources and website can help you sustain your plan and show you how to increase membership.

Notion: Another great collaboration platform to add to your toolkit. It's an all-in-one platform for notes, planning, and collaboration.

Trello: A platform that is a good visual tool for mapping out projects.

Grammarly: If you can't outsource your content creation, you can use Grammarly to make sure that everything is well written and has the correct grammar.

Google Sheets: A great free resource for more data-specific options to build spreadsheets and organize data.

Jump in!
By no means does your communication plan have to be perfect from the get-go. In fact, it probably won't be and that's okay! Embrace the mess and get started! Once you start, test out different forms of communication and monitor the results. Take a data-driven approach and be patient with the results. You can adjust as you go and as you learn what works for your members.

Conclusion
Starting a communication plan can seem like a daunting task for membership organizations that are already overworked and understaffed, or for a team that's just starting out. The key to being successful is using these tools to work for you. Keep it simple, easy to monitor, and allow yourself time to plan ahead.
Your members will appreciate the effort that you're going through to personalize the communication and to keep communication concise and valuable. Take the good with the bad and understand that it's not going to be perfect right out of the gate. All you can do is grow and adjust and do your best.

Springly is trusted by over 15,000 nonprofits to help them run their organizations on a daily basis. Try it, test it, love it with a 14-day free trial!
Trish
Recommended articles
How to Find Your Nonprofit Target Audience
Alvina