How to Design Your Nonprofit's Membership Levels for Maximum Impact
Dan
Membership levels and how you brand them are a great way to drive success in your membership campaigns. They can be tiered to provide special benefits to members who stick around longest or donate the most. They can be structured to give certain types of members, like students or financial professionals, a more useful kind of membership. Membership levels can give all of your members a sense of unity, and goals to shoot for when it comes to their involvement in your organization!
Rather than simply providing transactional benefits like discounts, you can personalize these benefits to create a sense of engagement and community. If done right, creating membership levels can deepen engagement, help build your brand, and inspire generous giving.
Before launching your own membership levels, take the opportunity to think about your membership model, and how you can make the most impact while adding the most value for your members.
Here's what we'll cover in this article:

What Are Membership Levels?
Membership levels in a nonprofit are a kind of cachet, designed to create a feeling of greater engagement for members of the organization. Each membership level allows the holder access to regular benefits but opens up a new series of enhanced benefits and extras. You can also create different membership types that give a more uniquely beneficial experience to a certain kind of person.
For example, if some of your members are students, you can offer them discounts on textbooks or bus tickets. If some members are graduate students, they might be interested in resume workshops or seminars.
Why Are Membership Levels Important to Your Organization?
There are several reasons why membership levels are an important part of nonprofit organizations. We'll take a closer look at each one and explain how they're relevant.
They can be useful for communication and are an important means of day-to-day membership management.
Let's take a look at an example. Levels streamline your members into different groups. Let's say that you're a hockey club; your communication with your youth team would likely be different from that of your adult team. Likewise, your communication with your performance squad might include competition details and other info that isn't yet relevant to beginners who aren't competing.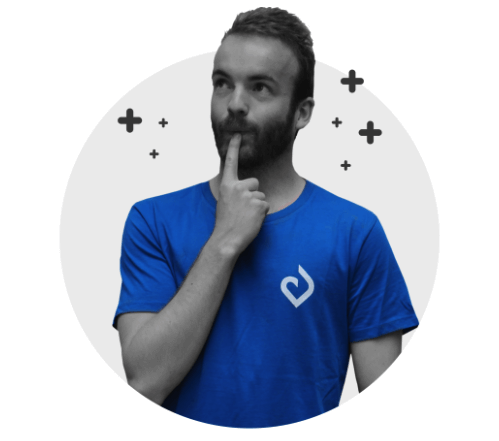 Why are membership levels important? Thomas is
pondering the same thing!
The benefits and perks of this are widespread. For example:
You save time and prevent confusion

Membership levels may be used to inspire giving

They deepen member engagement

Creates a feeling of community within the levels by aligning areas of interest

Offers a commitment hierarchy
Makes it clear to the user what their membership entails
By making a member's position, level, and demographic in the organization clear, you prevent a lot of questions going forward.
For instance, if you're tiering membership according to the number of available benefits, confusion or dispute over differences in benefits received by members can be avoided altogether.
The different tiers of member levels can correspond with your nonprofit's values. Therefore, it's important for branding.
Let's take a look at a nonprofit professional membership example. A medical society might organize their community by career or interest groups:
Practicing Physician

Early Career

Resident

Trainee

Emeritus

Private Practice

Academic

Scientist
This clearly delineates the mission of each membership level, making it easier to assign resources that are catered specifically to that group of people. Student-level members get access and exposure to a profession that they are pursuing, as well as discounts for meetings. On the other hand, members with a professional level receive access to required continuing education credits.

How to Define and Name Membership Levels

Remember Your Origins
Examining your roots is the best way to define appropriate membership levels. Think about the following:
What is the purpose of our organization?
What is your organization's main mission? Is it education, the advancement of a profession, or environmental protection? What are the different groups that contribute, and what kind of benefits would best reward their contributions? Consider these questions before creating your membership levels.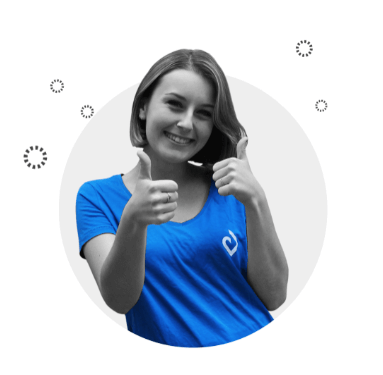 Eva wants you to re-examine your roots to create
the best names for your membership levels!
What do people seek and expect from us?
Do your members seek benefits from your organization? If so, then membership levels should be tiered accordingly. These benefits can encompass any of the following:
Voting rights

Discounts and/or gifts

Professional advocacy

Educational credits

Training

Special programs
Your culture and goals will determine what kinds of benefits are the most rewarding for your particular membership, and how your membership levels will be structured. If you don't know what you want to offer as member benefits, the following questions will help you figure that out.
What are our objectives?
Think about what you want from your memberships. Are you more focused on attracting new members, or creating engagement with current ones? Is membership more of a means for raising money, or recruiting volunteers and advocates? Are you offering educational or pecuniary benefits?
What's the best model to meet all these points? Do we have human and technical resources to manage all these categories?
It's important to know what your nonprofit can handle before creating a bunch of membership levels to manage. You will have to have both the workforce and the proper tech support to communicate with each level. Not to mention accounting for various membership fees, and managing rewards and benefits.
Naming Membership Levels
How you name your membership levels will depend on your activity and who your members are. You may need to stick to basics, and create levels that are named for position (eg "student membership", "professional membership")
If your organization's culture allows it, you may be able to create more fun and innovative names.
Pro tip: Simple is best! It can be fun to go all out and get silly and creative with membership names, but just be sure that you're not creating more work for yourself later. If you have membership levels based on Dungeon Master Levels, for instance, you may get a lot of confused emails from members. But again, it depends on who your members are. Don't hesitate to reach out and ask members directly for their opinions on new membership level names.
If you're a seasoned pro and really know your nonprofit's culture, don't be afraid to try new things.

Top 5 Membership Levels
We understand that it can be difficult to come up with different membership levels, even if you have a good idea of your objectives, member needs, and the purpose of your organization. That's why we've pulled together five of the best examples of how membership levels can be used.
A note: Many nonprofits operate under two (or sometimes even more) of these levels. For example, a nonprofit may offer both a time-based membership (renewed quarterly or yearly) alongside a persona-based membership. More on that later.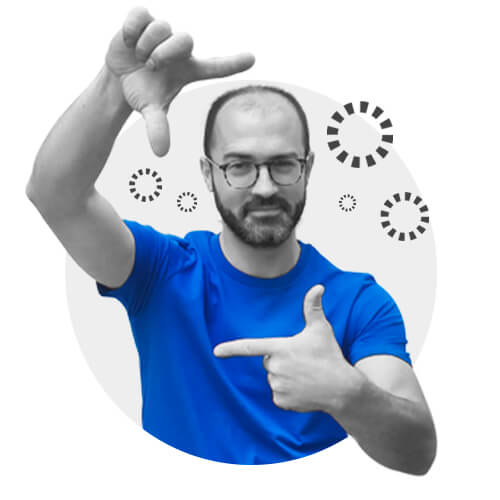 Oliver knows there's a picture-perfect membership system
out there for your organization!
Flat-based Membership
A flat-based membership offers the same pricing for everyone. This can be a perfect way to structure a nonprofit that offers an obvious benefit for membership.
An example of this is the Blandy Experimental Farm Virginia State Arboretum. Maintained by the University of Virginia, this 712 acre stretch of nature preserve and gardens can be visited for free year-round. However, they do offer a yearly flat-based membership for the Foundation of the State Arboretum (or FOSA).
This membership can be paid once for an annual membership, or set up on a yearly renewal plan. FOSA members can enjoy extra privileges such as:
Discounts for paid programs like Moonlight hikes, nature walks, and educational talks

Special member-only gatherings

Free gifts during promotional drives
This membership is designed to motivate through philanthropy (each member is apprised of the way their money helps fund the botanical and zoological research of the organization), as well as through the special programs and discounts.
The flat rate makes sense for this nonprofit because you are either a member or not. There is no need to create a series of complex levels, especially as this is a smaller and largely volunteer-based organization. Members get perks, non-members can enjoy free nature access.
Persona-based Membership
This membership is organized based on personal characteristics. For example, age, student, professional, and so on, fairly common when determining trade association membership fees in particular.
A good example of a persona-based membership is AOTA, the American Occupational Therapy Association. Their membership levels run along the trajectory of the profession, and include:
Individual Associate for those with an interest in the profession, or a therapist from a foreign country

Organizational Associate for health organizations, libraries, and educational programs

Student Member

1st Year Practitioner: Occupational Therapist

1st Year Practitioner: Occupational Therapy Assistant

2nd Year Practitioner: Occupational Therapist

2nd Year Practitioner: Occupational Therapy Assistant

Occupational Therapist

Occupational Therapy Assistant

Retired Occupational Therapy Practitioner
This highly stratified membership makes sense when you take a look at the way the fees are tiered. Students and retired members pay the smallest membership fee. Doctoral students can get a special 4-year membership rate. New practitioners pay less than more seasoned professionals.
All members receive full benefits, and this makes sense for a professional organization that advocates for accessibility and social justice. Plus, membership levels are all created with the focus of drumming up interest in the profession. Access to a nationwide conference, educational publications that are catered to different interests, and a national congressional lobbying day are some of the benefits of a society whose main goal is advocacy.
Activity-based Membership
An activity-based membership is when your organization has several activities, and you want your members to pick the one that has value or interest for them.
The YMCA is a prime example of an activity-based membership. They are a community center that functions mainly as a gym. However, they also offer other services that can be applied to a number of memberships.
You can purchase a gym membership under the categories of individual, family, or senior (these are priced accordingly).

There are youth programs like day camp that can be joined monthly, quarterly, or yearly.

You can sign up for specialty programs centered on a certain activity, like soccer, nature, or art.

Summer camp is available for youth and teens.

Some offer a separate pool membership, for those who just want to swim.
This is ideal for a nonprofit like the Y, which maintains itself through a variety of activity-based memberships. A member may choose a basic membership, or choose to join any of the other programs offered. They can also receive special discounts and priority for other programs by purchasing a family membership.
Status-based Membership
A status-based membership is based on recognition. For instance, newcomers vs. experts, or student vs. professional.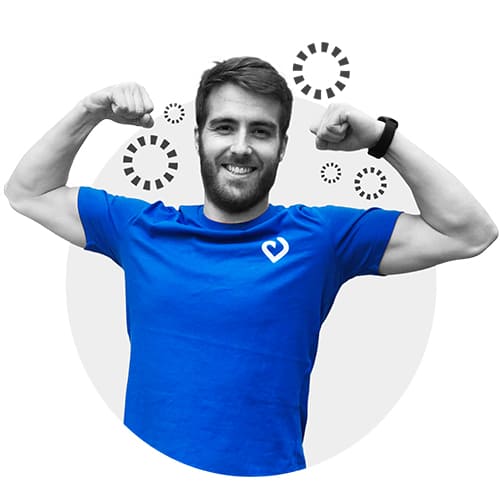 No matter the type of membership you go with, Anthony
wants you to make sure it's a strong fit for your organization!
The Boy Scouts of America (BSOA) is very clearly a status-based membership nonprofit. Starting from childhood, a member rises through the ranks of the membership hierarchy.
Scout

Tenderfoot

Second Class

First Class

Star Scout

Life Scout

Eagle Scout
Each level is achieved by completing certain tests and standards required by the entire organization. The rank itself is the reward, granting higher status to the member as they invest their time and energy into the Boy Scouts organization.
This kind of membership is highly motivating and promotes service, the driving mission of the BSOA. The members benefit from the honor granted in the rank, which can also lead to educational and professional opportunities at the highest levels. (Eagle Scout looks great on an application or resume).
Time-based Membership
A time-based membership works by yearly, monthly, or quarterly memberships. This is set up very much like a subscription-based business. A member of a time-based membership will receive access and status for as long as they choose to buy-in. While one member may choose to continue on a monthly basis, another may choose a yearly membership. Some nonprofits may even offer a lifetime membership.
Examples of this can be found within three of the four previous examples (the sole excursion being the Boy Scouts of America). Time-based memberships are often linked with other kinds of memberships.
The flat-based membership example, FOSA, offers membership at a flat fee, but it is also a membership that can be renewed on a yearly basis.
AOTA, our persona-based membership example, can be renewed yearly. They also offer special 4 year and 3 year discounted programs for doctoral students and retired members.
The activity-based membership, the YMCA offers monthly memberships, yearly memberships, and in some cases special access memberships for specific amounts of time. A summer camp, or a nature camp, for example.
Timed-based memberships are beneficial because they offer a sense of both constancy (granting a whole year of benefits and status), and of urgency ("Oh no, my membership is about to expire! I need to renew!") They can also be simple to handle, with specialty software databases that store and renew memberships automatically.

Springly is trusted by over 15,000 nonprofits to help them run their organizations on a daily basis. Try it, test it, love it with a 14-day free trial!
Dan