Membership Marketing Guideposts for Beginner, Intermediate, and Advanced Marketers
Jules
Marketing is one of the most important tools when positioning your nonprofit to stand out above all of the rest. It's all about strategy and planning and organizations at all levels can tackle the challenge and get outside of their comfort zones. To get the best results, commit to your brand and keep your message consistent.
As your ability to create dynamite content increases and as you become more comfortable with the different aspects of marketing, you can develop your marketing strategy into something more advanced. The ultimate goal is to have positive interactions across all of your platforms to optimize the membership communication plan that you have laid out. Marketing concepts and theories can be broken down into many different categories, but we have taken it one step further in order to allow for all to access marketing tools and use them to reach their goals.

Understanding Membership Marketing
Marketing and communication are both equally important to developing your nonprofit. However, there are key differences that are important to understand. Communication is all about conveying a certain message without the goal of selling a product or service. Marketing, on the other hand, is used as a part of a business plan to reach new customers or members and maintain the current ones.
When looking at marketing, it is all about visibility, taking a data-driven approach, and having a "test and learn" mentality.
Visibility
When it comes to marketing, visibility is all about how often the consumer has a touch point with your brand. Higher visibility means more visits to your website, more interaction on your social media, and more interest in what you have going on.
Digital marketing is focused mainly on how people can find you online. The best thing a membership organization can do is to have lots of local nonprofit visibility and a simple, efficient, and informative online presence.
Use a Data-Driven Approach
While your intuition is an important tool when it comes to running a non-profit, it should take a back burner to data when looking at marketing. You may be one of those people that thinks they have a good feel of how things are going and that you generally understand people so you naturally know what will succeed online. Chances are, there is data that is hiding more valuable information than you think! Even famous influencers use key data to create content and grow their following, it is absolutely the foundation of good marketing practices around the world.
All of your actions need to be measurable through data. This means that you need to be able to track numerically all of the actions you put into place. They could be things like using ads, creating social media content, or launching email campaigns for a few examples.
It can be really tough to look at numbers in-depth, particularly if you are not used to working with data. Because many of your resources, notably your time and money, are invested, it's best to rely on the facts to determine your next steps.
If you aren't taking the time to look at numbers, you'll never have an idea of what works and what doesn't. If you are starting to panic about data and all that goes into it, don't stress! We will break down all of it in detail in the data section.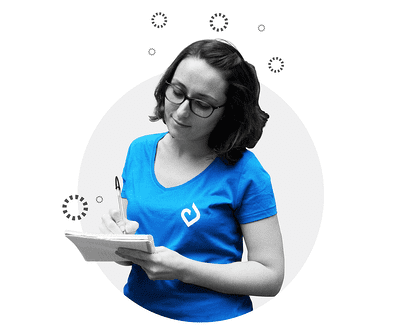 Ellie is taking note of some
trends she's seeing in her data!
Having a Test and Learn Mentality
You cannot be afraid to make a mistake when it comes to creating your marketing strategy. The test and learn mentality is arguably the most important key to a successful marketing strategy. Marketing is never a surefire win or loss. It's all about mitigating risk!
So what is the theory behind having a test and learn mentality?
Test one action

Measure the results

Identify your errors

Fix the mistakes

Try again
Pro Tip: If you hear someone saying they have a 100% fool-proof marketing strategy, they're probably not looking at the data themselves! Marketing requires trial and error to learn what works and what doesn't, and nothing is fool-proof.
Look at it this way, if your marketing strategy is to give away a chocolate chip cookie with every purchase, you're still going to have a certain percentage of people who are perhaps gluten-free, don't like chocolate chips, or who simply are not eating sweets.
As a marketer by trade, our team has learned how important it is to accept the mistakes that are going to be inevitably made and the content that no matter how great I think it is, could flop. Our next step is to understand why and use the data to our advantage. This is what makes marketing so interesting. It's nearly like science in that it's just as important to know what doesn't work as what does.
Pro Tip: Be gentle with yourself during this process. It's a very different mindset to not be 100% sure of the results you may get. Do your research, stick to your guns, and be ready to pivot if you are not seeing optimal results, and party if you are!
In the following sections, we'll look at each recommended action for your membership marketing strategy and break them all down by skill level. Make sure to start as a beginner if you are one! It will only overwhelm you if you hit the ground running too fast and try to take on the advanced skills. You might not have the systems put into place to manage more complicated actions, and that's ok! We will help you wade through the ocean of information and get you on the right track.

Emailing
Emailing is probably the most popular tool used for membership marketing today, and for great reason! It's efficient, can be personalized, and can fit all of the information you want into an email. Here are our recommendations:
Beginner: Send Automated Emails with a Unique Objective
Do you have an important event coming up? Take this opportunity to try sending a mass email to all of your members inviting them to buy a ticket. While it is tempting to include all of the details of your event, why you created it, or the activities that will take place, focus on communicating one simple message with a unique objective: ticket sales.
Once it's sent, it's time to have a look at the data. Look at these data points:
Bounces from bad email addresses

The number of opens

The number of tickets sold
Use this data to review how you did and rinse and repeat this for all of your events or other email communications such as newsletters or member communications.
Intermediate: Use Personalization
Once you've mastered the art of the automated mass email, it's time to take it one step further with email personalization. The mass email is a great tool to get information out there, but it can sometimes feel too impersonal to those on the receiving end.
Many emailing software (like Springly!) offers the use of automatic fields to help increase engagement and make your emails feel more homemade. You can use personalization not only with classic fields like first name or membership type but also with personalized images for each user.
One of Springly's most popular email campaigns was when we personalized each image with the name of the company we were looking to contact. Using this automated field made it quick and easy for our team, and our clients loved the personal touch!
When you're at the intermediate level, the data you should be tracking is how each type of personalization you use influences opening, bounce, and click-through rates.
Advanced: Create Workflows
If you fancy yourself a marketing Jedi, it's time to put yourself to the ultimate test: workflows. What is a workflow you ask? A workflow is a series of emails that are launched by a specific trigger and follows a series of actions based on the trigger type (kind of like drip marketing). Workflows also let you measure the results of each campaign you run.
The workflow only includes the people in it that trigger it (so it could be going at different times for everyone). A good example of a workflow series is as follows:
Trigger action: Downloading a pdf from your organization's blog

N+ 0: Email thanking the person receiving the PDF for their download

N+ 3: Invitation to participate in an event or webinar based on downloaded content

N+ 6: Invitation to become a member
One of the best tools for workflows is Hubspot. They offer a wide range of tools to prepare workflows, track your data, and modify trigger actions, all the while keeping a simple interface and great support. When you're ready for this advanced step, we recommend the support of software like Hubspot to get the job done.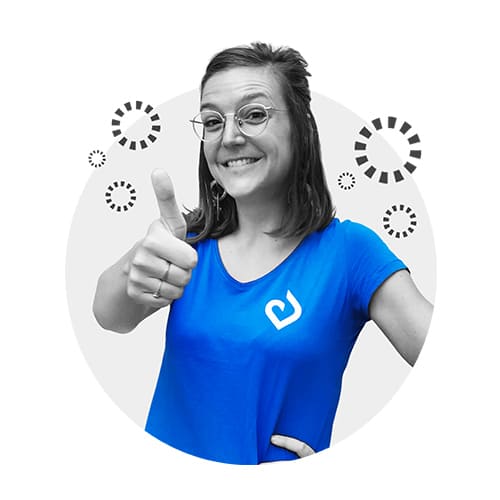 Corinne gives a big thumbs up for
email personalization!
The data you need to be tracking will consist of open emails, bounced emails, click-through rates, and the start of A/B testing for the most effective techniques. With A/B testing, you send two sets of emails out, a set A and a set B with one difference. That could be the subject line, the content of the email, or the call-to-action of the email and see which performs better. You can try different workflows, tones, or anything else to test.

Website Creation and Management
Building and maintaining a website can be a full-time job. In fact, it's exactly that for a lot of people! A website is not only for informational purposes, it also builds legitimacy and is extremely important for search engines to know that your organization exists. Your website should be thought of as a living, breathing thing that requires regular maintenance and care.
Beginner: Get Set Up with a CMS
CMS is an acronym for "content management system" and more than half of all of the websites on the internet are built with one.
A CMS is useful for small organizations that don't have a high level of technical skill because it simplifies the whole process for you. You don't have to know anything about code. Sounds pretty great, right?
By using a CMS, you're able to write your content in an interface that looks a lot like Microsoft Word, making it a great tool for beginners.
At this point, the most important aspect is to have a unique domain name that is registered correctly with the proper authorities. Your domain name should be simple, to the point, and reflect your mission and values.
Intermediate: Integrate Membership into the Website
Once you've used a CMS to create a rockin' website and you got your creativity flowing, it's time to integrate a membership management software like Springly into the site. Doing this will allow for much smoother data capture.
Your website will not only become a place for visibility and information on your services, but also a place to improve membership recruitment. Some businesses will create a survey and offer an incentive if it's filled out to see how their website is doing.
At this point since your website has an objective of conversion, it is important to track data such as visits to your website and how many visits it takes to convert a prospect into a new member.
Advanced: Make Your Website Mobile Responsive
According to Hitwise, a recent report shows that almost 60% of all online searches are now being carried out on mobile devices. Why is that? Convenience of course! Since we are doing so much scrolling, it's only natural that we have seen an increase in mobile browsing in recent years.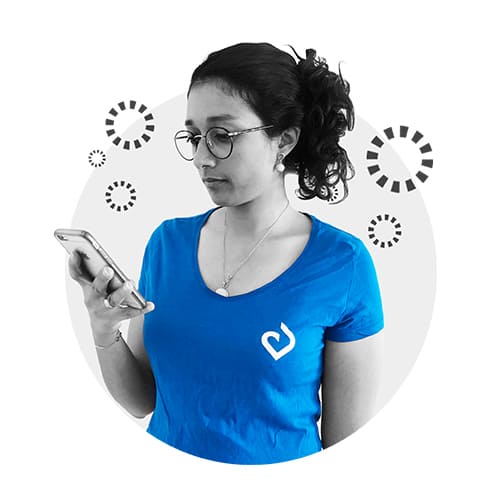 Salma is doing her due diligence
and testing her site on mobile.
Start by pulling your website up on your mobile device like your phone or tablet. What does it look like? Can you see all of the text? Are there long texts and pop-ups? That will lose a person's attention immediately. Try to simplify your information and make it bold and catchy. It should be accessible to the consumer. Make sure to perform testing to see how your site looks on different phones.
For the ultra-advanced, and who know a little about website development or have a developer on staff, you can use the viewport meta tag to control the layout on mobile screens. This is the ideal situation as you may want to display information differently depending on each device, but proceed with caution without an expert on hand!
Viewport meta tag: <meta name="viewport" content="width=device-width, initial-scale=1">
The data you should be tracking at this stage are visits, bounce rate, the breakdown of visits by mobile and desktop, and visits per page. Don't lose sight of your prospect conversion rate, either. That's still one of the most important pieces of why you're doing all of this marketing.

Advertising
Advertising is critical to increasing your organization's visibility. You're literally paying a fee to make sure people see your name. This can be extremely effective when done right but be aware and make sure you are actually seeing a return on your investment.
There are two main types of advertising, traditional print and digital. In traditional advertising, you're paying for a spot in a newspaper or magazine, a billboard, or any form of poster.
Digital advertising is advertising online. It could be through Facebook, Google, or another website. Both types are useful in reaching the consumer.
Beginner: Advertise in Your Local Community
When you're getting started in the advertising world, it's best to start small and work your way up. This helps keep costs down while you learn what works and what doesn't.
Advertising in your local community is low risk and low to average in cost in comparison to digital advertising. While it's easily the most budget-friendly option, you also have a potentially high success rate since you are starting out in your local community where you may already have traction.
Try placing ads in local newspapers, magazines, on local radio, or on local TV stations.
Hard data may be difficult to find here, so in order to track your success, be sure to ask any new members how they heard about you. Then measure how many mention your advertising actions and keep track to determine your return on investment, or ROI.
Intermediate: Apply for Google Ad Grants
Did you know that nonprofits can apply for a grant to advertise on Google Ads? The application is short and easy to complete and if you qualify, your nonprofit can access up to $10,000 per month in search ads on Google.
Doing this is generally low risk since you aren't putting your own cash on the line. It is also a great environment to test and learn while you are getting used to the idea of digital advertising and how it all works when you're new to Google Ads because, without the grant, they are typically expensive.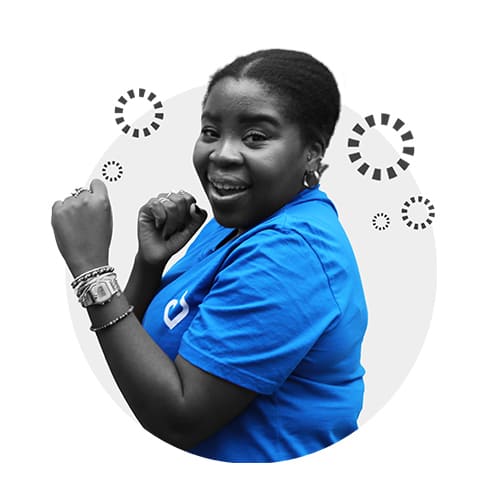 Sadie just applied for Google Ad Grants!
The most important thing to remember is that you want to communicate one clear message and stick to one primary keyword in that message with every ad. You can and should vary your wording and phrasing but by keeping the same primary keyword and message, your audience will quickly understand what you are all about.
For example, at Springly our primary keyword is "membership management software" and we use this specific terminology in all of our ads to keep a consistent message.
When you're getting started, begin with low bids and slowly move up as you get more comfortable, all while monitoring the results. You should be tracking clicks and conversions to new members (or another goal if you have one) as well as beginning to use the Google Ads dashboard.
Advanced: Social Media Ads
The most common social media ad is the Facebook ad, although Instagram is up and coming. The nonprofit community on Facebook is larger and very active, though, so it's a great place to start your social media ad journey.
You really shouldn't move on to social media ads until you've mastered Google Ads. They're generally floating around the same price, but there's no grant for nonprofits to help ease the pain of the price tag.
The idea with social media ads is the same as Google Ads when it comes to using one key message. Start with one and then grow as you go.
If you're feeling extra advanced, try creating a lookalike audience on Facebook. It's a great way to reach new people who might be interested in your organization. Facebook Lookalike Audiences are a small, targeted audience that would represent the demographic of your ideal audience. This audience allows for a small self-selected group to be chosen and used to represent a larger "real-life" group. They have the same characteristics as your current and potential audience based on previous engagements with your business and ads. This makes sure that you're reaching your target audience effectively.
The data you should be tracking as an advanced advertising pro is the cost of acquisition. This means you need to break down the cost for how well your ads did. It needs to include your time and resources and should show you if it's worth continuing to run these ads.
For example, if it costs you $100 in time and $900 for the actual ad to run the but you only got five new members at $100 annual membership, your cost of acquisition was too high and it may be time to reduce the number of ads you run.

Content
Inbound marketing is a term that defines the action of attracting customers by creating valuable experiences just for them. Content is a powerful tool that is the primary action for inbound marketing.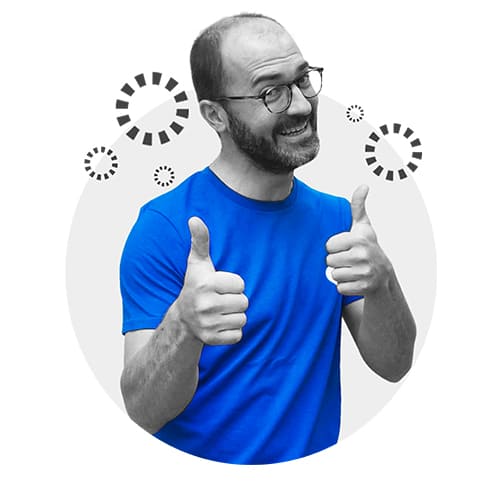 Oliver knows inbound marketing means
more customers and less time spent on sales!
The benefits are two-fold. On one end, you attract and bring on more members, improve your engagement, and promote advocacy. On the other end, you improve branding, legitimacy, expertise, and clout.
Beginner: Guest Blogging
Creating content for another party that already has legitimacy like a local publication such as a magazine or a radio station, is a great way to get your name out there. Doing this improves your visibility and allows you to reach more people than you would have by just writing on your own outlets.
Posting as a guest drives new traffic to your website since the piece will have a link to your organization's website. You'll show off your own expertise and build legitimacy in your community and beyond.
The data that you should be monitoring here is any traffic increase after your publication has gone live. Monitor it for 24-48 hours after the post or even a bit longer for written content like blog articles, newspaper articles, etc., because the impact lasts a bit longer! You'll see the peak of the activity has a delay from when you post it.
Pro Tip: Ask the company you are working with if you can link back to your website. Why? Backlinks! A backlink is like a flashing sign to google to help find your website more easily and move it up higher in the search results.
Intermediate: Create Members-Only Content
Members-only content means just like what it sounds like. It's exclusive content that you produce only for those who are currently members of your organization as a perk. Some examples are:
Studies

White books

Industry practices

Webinars

Ebooks

Podcast episodes

Lectures
This is a great way to practice writing content and getting used to everything that goes into content production. It will also help you find your niche and what kind of content you like and prefer to produce.
You will see your engagement skyrocket when you produce content that is exclusive to your current members. Make sure to track downloads, visits to the content, and member feedback. The member feedback is key because it will help you find that niche we mentioned above!
Advanced: Invest in a Public Blog
A blog is a great way to share your expertise with different people and can help attract potential new members. It's a start to creating an inbound marketing funnel where you can attract, convert, and close on new members who will be attracted to what you have to say and then become a member.
Source: MLT Group
There are almost endless blogs out there these days, so make sure that you're setting yourself apart. Produce unique content that fills the needs of the members you're wanting to attract. Think of it like planting a garden to attract butterflies. Use all of the data that you've collected thus far to achieve a high success rate.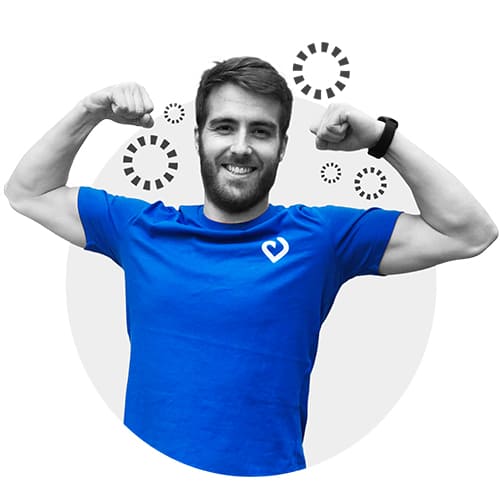 Anthony loves flexing his expert blogging skills!
Define the topics that you know you have expertise on and write articles on subjects that your target audience is interested in. For example, if you are a chamber of commerce, a good example of this is to create a series of articles on how to get involved in local community actions.
If you're in the extra advanced category, it's time to focus on SEO or search engine optimization. This is the practice of creating content that includes words or phrases that are highly searched in hopes of being in your search engine's top results.
You'll want to track data on visits per article when you're blogging along with your conversion rate.

Social Media
The power of social media has changed so much in the past ten years and is an optimal tool for nonprofits! There are tons of great communities to join and create on social media that are worth looking into.
Beginner: Create a Company Facebook Page
Facebook is the ultimate social media platform for beginners. It has a large nonprofit community and it's easy to work. Create a page for your organization and invite everyone on your friend list to like it.
You can post pictures, videos, links, and visual content on your Facebook page. The goal is to get people talking and interacting.
At this point, the most important data to track is the number of likes your page has.
Intermediate: Build a Social Media Strategy
Once you have a Facebook page or are on another social media platform, it's time to come up with a strategy for how and when you want to post what content. You should keep your message and branding consistent while focusing on engagement with both current members and potential new members.
Create a content calendar and plan a month in advance what you're going to post when. This will help keep you consistent and will lead to additional follows, likes, and shares which is exactly the data you should track.
Advanced: Start a Social Media Community
Now that you have a handle on social media, it's time to hone in on your goals. Try creating a Facebook page for your members or on a topic of their expertise.
This is a great way to build community and improve your interactions. The more your members interact with each other, the better off your organization is. In the context of networking, your marketing efforts will bring on new subscribers in no time.
At this stage, you need to track engagement and new members gained from your social media community.

Reporting and Data
Tracking reporting and data is essential to good marketing because as we previously discussed, we don't want to leave anything to chance. Many associations use the insights that data provides to improve their metrics and create best practices. There are no happy accidents when it comes to the world of marketing!
Beginner: Simple Reporting in Excel
When you're just starting to track data it's important to keep things simple. Start by creating an Excel file and breaking down things into categories. For example, make a tab for January 2022 and then include items like website visits and new members.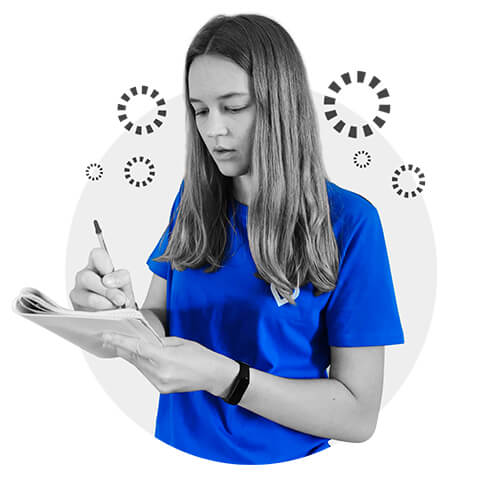 Emily is crunching the numbers on her data
Repeat this process each month and watch the data fluctuate. You can also break this down by week or day depending on how in-depth you want your tracking to be.
Intermediate: Intermediate Reporting in Excel
Now that you're proficient in Excel, it's time to pull data from all of the tools you use and then use formulas to calculate simple conversions.
For example, if you export data regarding website visits and how many new members you've had, sign up in Excel and use a formula to show your conversion rate. The formula for conversion rate is:
Conversion Rate = Total number of conversions / Total number of unique visitors * 100
Advanced: Create Custom Dashboards
In order to get the most accurate picture of your data, use software like Springly or Google search console to create custom dashboards.
These dashboards are a quick glance at whatever data you want to show. It could be new members this month, website clicks today, or email sign-ups this week. Whatever you want to see on a daily basis can be added. Dashboards are so important because they save an incredible amount of time and allow for the customization of data for each organization.

In Short
The key to take away from all of this information is that there are different levels to each form of marketing and it's best to start small at the beginner level and work your way up. Even if you feel like the advanced level is best, you just might not be ready for it. No one wants to spend time and money to get no reward and that's ok! You have to be the padawan and learn the basics before becoming a marketing Jedi.
Marketing is the number one way to build your brand, create visibility, and add new members to your nonprofit organization. While there are no full-proof methods, if you take into account the data and reporting along the way, you will quickly learn what works and what doesn't when it comes to your specific organization. Remember, your nonprofit is unique so your marketing strategy should be as well!

Springly is trusted by over 15,000 nonprofits to help them run their organizations on a daily basis. Try it, test it, love it with a 14-day free trial!
Jules