5 Innovative Ways to Revamp Your Membership Pricing Strategy
Marine
Designing a thoughtful pricing strategy for membership packages increases your chance for success in a competitive marketplace. The more aligned your pricing is with the value members derive from the services you offer, the more content your members will be. Member satisfaction drives overall revenue. Developing the strategy can be approached from many different angles. You will certainly check competitor prices and want to focus on balancing your costs with your expenses.
Let's breakdown five new strategies to improve your pricing strategy:

#1: Offer Free Trials Without Commitment
Free trials allow organizations to highlight their best features and give a potential customer a sense that they have more information with which to make a decision. Potential customers are faced with more choices in their lives than ever. They are also faced with an overabundance of information, which makes the decision-making process difficult for them. Help them overcome their natural hesitancy to commit to buy or purchase a paid membership. Showing them the value before requiring a payment allows them to "try before they buy" a paid selection.
For example, Boy Scouts of America's Cub Scout program does not require payment of dues on your first visit. Typically kids visit a den meeting at least once, but often for a month or two, before making a commitment to join the pack. This allows the parents and kids to meet the den and pack leaders, see if there is a connection with the other kids and get a sense of how Cub Scouts would fit their needs. If a free trial wasn't offered, families may balk at the cost and commitment and delay making a decision or simply decide it isn't worth it.
This is exactly why at Springly, we offer a 14-day free trial of our software. Not only does it allow our customers to see the value of using software like ours, it is also a question of integrity for us! We want our customers to love our software, and make sure their financial investment is going to be truly impactful.
Pro Tip: When the best features of your organization are restricted to subscribed users i.e., a "paywall" arrangement, it's very easy for them to move on to competitors who seem more open and eager to highlight their offerings. While members-only offerings are a great idea to add value to the membership, free trials allow you to offer the best of both worlds.
When they feel comfortable, invested, and cared for by your organization, they'll be willing to spend and spend more, increasing your profits dramatically. Another related strategy is to offer a free trial with a more expensive package. This can often entice an interested customer to experience this high level of service and value, then simply stay on as a paying customer.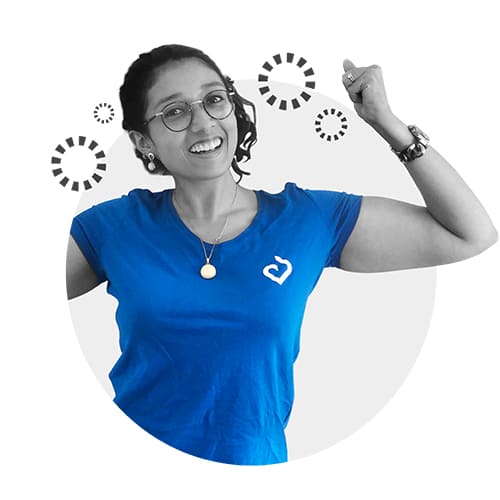 Customers that feel cared for are what
make organizations like Samantha's thrive!
Deciding if and how to offer a free trial to possible members is very important. An often overlooked aspect of offering a free trial is how to convert those free trials into real, paying members. In order to make this process as simple and efficient for your team as possible, you can brainstorm ways to work on this transition. When building your free trial, you may want to consider:
Length of the trial

What information will be gathered from the customer

What services to offer during the trial

#2: Offer Joining Benefits
Joining benefits are also known as a "New Member Promotion." It's a benefit given to first-time, or potentially lapsed members only, and it isn't available to current members. It's a way of signaling to potential customers that there is a benefit available only to them, and they are getting an especially good value for making a purchase decision now.
For example, a community tennis association might offer "50% off your first 3 months of membership." Another simple approach would be to offer a gift card, a submission to a contest or raffle, or some other item as an incentive to new members to join now. Alternatively, you could put off a contractual obligation for a term of months.
For instance, a karate studio might offer lessons for a monthly fee with a year-long commitment. However, for new members, they could offer that if you aren't happy within the first 3 months, their money will be refunded and they are released from their obligation.
Pro Tip: Balance "new customers only" offers with rewards for existing members given their continued membership. Try to avoid a situation where members feel that their loyalty is not rewarded. Consider the common practice of internet providers in offering new customers significantly lower rates that can leave their existing customer base feeling a bit left out in the cold!

#3: Good, Better, Best Approach
The "Good, Better, Best" pricing strategy is commonly seen in the retail setting. It provides the customer with a sense that they have a choice in options, rather than flat-rate pricing that may seem like they are being forced to choose "all or nothing."
For instance, at movie theater concessions, rather than offering simply one size of popcorn, which may cause many customers to feel forced to decide between having popcorn or not. Instead, they'll have a choice to match their level of desire. It makes the business seem more approachable and flexible.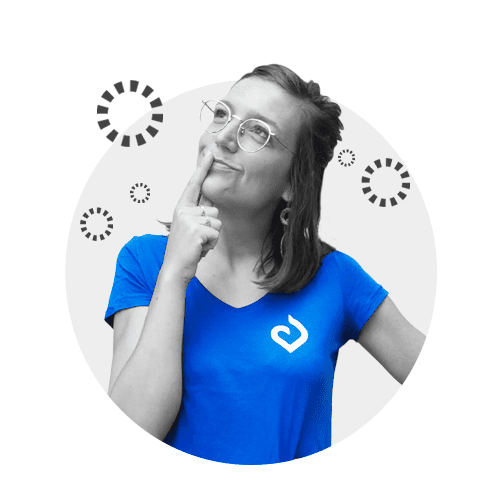 Corinne knows that giving potential customers multiple
choices to think about can lead to a more approachable membership!
In addition, Some customers may feel like they are getting the best value by selecting the most expensive offer. Others, who are more price-conscious have the option to purchase the least expensive option. Customers certainly like feeling comfortable and in control, so this helps to foster that sense within them.
Three options may not be the appropriate number for your team but some type of pricing scale helps your prospects feel engaged. As a bonus, while they are considering their tiers, they can scope out all your other offers!

#4: Offer Payment by Installments
Customers will appreciate having multiple pricing tiers that include installment payments.
Offering payments by installments is a much more inclusive approach to pricing. The value of your goods or services may command a high price.
Many consumers face cash-flow issues that may price them out of being able to purchase from you if the only option is to pay all at once. Offering installment plans allows you to reach a much greater number of customers.
Installments can be structured in many different ways. One pricing model might be to charge a higher overall price in exchange for splitting the payments into a greater number, say 12 monthly payments, rather than just two. Another option might be to make installment pricing available only at a certain tier of pricing, or as add-ons to any tier.
A subscription to an online service frequently uses this model. If you pay upfront for the entire term, you'll pay less. If you break it into installments, the overall amount may be higher for the user, but this may be the better option for them. Subscription pricing isn't the only example. Consumers of many goods now are frequently presented with the option to pay over time.
There are pros and cons, of course. You'll need to consider your own cash flow and revenue needs in considering the type of installment plan you might offer. It is important to keep the financial health of your organization in mind. Make sure that offering several installments is not going to wildly affect cash flow.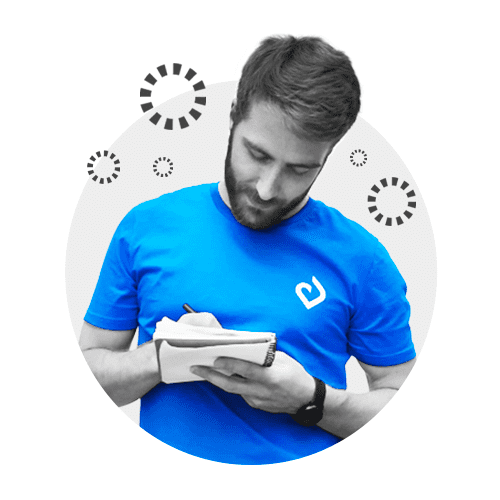 Anthony encourages you to do the math on your cash flow and revenue needs before diving in on an installment model.
There is always the risk of someone paying an initial installment, then walking away for a variety of reasons. One thing is for sure: offering installment payments can help you to attract a higher number of customers. More options leads to more members and, ultimately, more revenue!
Pro Tip: Remember to include the appropriate contractual language in your membership agreement to dissuade members from walking away after only a single installment.

#5: Get Creative With Discounts
Offering a discounted price is a great idea if you are getting something in return. One situation for many nonprofits and organizations are lucky to face is the prospect of multiple sign-ups at once. You'll be doing the same amount of work but gaining higher profit simultaneously.
A good example of this is a local chamber of commerce that offers reduced registration and dues fees for small business owners who have multiple businesses that are all registered together. The organization is registering everything at the same time but getting an increased profit.
Software companies often utilize multiple-user pricing. They've already done the work of developing the software, so it's well worth it to give a discount for signing up a large group of users all at once with one transaction.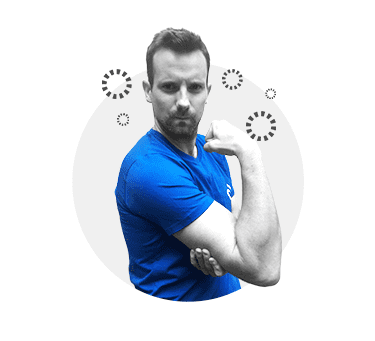 David knows that discounts are a great way to help his members and his organization!
The benefits don't end there. When multiple customers are signed up at once and are delighted with a discount, each one of them has the potential to be satisfied and well served. You have the ability to create brand ambassadors who will ideally act as free advertising for your organization!
Why else should you offer a discount? Competitor-based pricing is a sure way to bring more potential customers your way. When you understand the pricing model of your competition, you have the power to strategically discount and appeal to a greater number of customers. It's important to be cautious and strategic in providing a discount, however.
Pro Tip: Provide a deadline for any discount you offer. This creates a sense of urgency and exclusivity that may entice an indecisive member prospect.
Analyzing your pricing strategy and experimenting with tiered benefits, creative trials, discounts, and payment options will help you reach more members. Start small and expand your program once you have a sense of what is reaching your demographic. Keep an eye on the competition and reach out to those who can tell you what they need and want the most - your members!

Springly is trusted by over 15,000 nonprofits to help them run their organizations on a daily basis. Try it, test it, love it with a 14-day free trial!
Marine