5 Reasons Why You Should Create a Membership Site (and How to Do It)

Briana
Creating content and setting up a membership site can initially seem daunting. However, the initial upfront investment enhances your organization's efforts towards effective membership communications and is worth it! If you're still hesitating to take the plunge, here are five reasons to jump in. As a bonus, we have included a few of our best tips on how to get started!
Here's what we'll cover:

What Exactly is a Membership Site?
A membership site, generally accessible via a login and password, is a website only available once a member has signed up and paid their dues. Once logged in, the user has unique access to a member's area with exclusive content, and various other privileges that a site visitor would not be able to access.
A membership site can be a crucial part of your organization's existing external-facing website or a completely independent website or platform. Regardless of the architecture, to be valuable, a membership site must deliver helpful and quality content!
Now that we're aligned on what a membership site is, you may be wondering why you should create one.

Why You Should Create a Membership Site
There are numerous reasons why a membership site is a great idea. Here are five key reasons that come to mind.
#1: It Creates Value For Your Organization
Having a membership site allows you to control the narrative to your members. You can utilize the site to clearly show the membership's value. The member will see what their monthly or yearly dues offer them in return.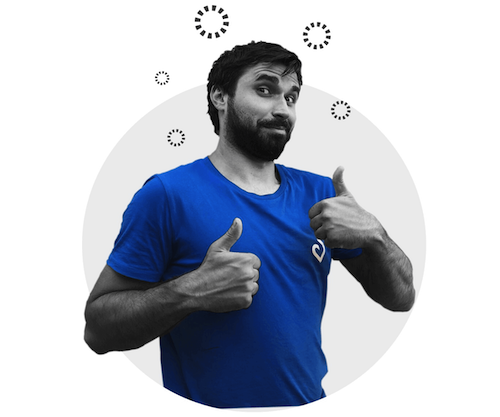 Creating value for your members always gets
two thumbs up from Bert.
Offering access to quality content allows you to show your expertise. Your credibility and legitimacy increase with every quality article, learning opportunity, continuing education source, and well-targeted ad you offer.
Not only does a membership site allow users to see the actual value you offer, people often see more value in items they pay for (via monthly or annual dues). If this seems strange, try to think of a personal example.
Have you ever wondered whether the hairbrush you bought at the salon for $35 is better than the identical-looking one at the dollar store? If so, you may be interested in a study from The California Institute of Technology and Stanford University where participants indicated the same wine tasted better when told it costed more. Brain scans also indicated that participants actually enjoyed the experience of drinking it more. Help your members value your information by charging them a nominal fee to access your amazing content!
#2: It Promotes Exclusivity
As mentioned, each person accessing your site needs to be a member and requires unique access to view the information. Every time the member logs into their account, they are reminded of their community, which you are building for them. Something as simple as logging in via a pop-up window can make a person feel a part of the "happy few" i.e., the few who have premium access.
Adding a member directory to this private space is another benefit that allows your members to build valuable relationships. Member directories are an easy way to demonstrate your organization's credibility through an expansive list of accomplished and far-reaching members.
Reviewing the accomplishments of other members enhances that exclusive feel. Directories also further your attempt to build a true community that facilitates lasting connections and opportunities between, and for, your members.
In addition to facilitating communication between members, membership sites enhance your ability to reach out to them.
#3: It is an Efficient Way to Communicate With Your Members
Many organizations relay enormous amounts of information to their membership audience. Your site allows you to post photos, articles, documents, tutorials, videos from conferences or events, training programs, or a calendar with your upcoming events.
More importantly, your membership site allows you to reduce the barrage of emails sent to member inboxes. You can pass along information more efficiently and enable members to request notifications when new information is available.
Let's break this down further with an example. Hypothetically, the Project Management Institute (PMI) could send daily or weekly email updates to its 3 million members. These communications would offer information on anything and everything related to maintaining their Project Management Professional (PMP) credentials. Instead, they have created sites like this one to provide easy access to information for their members.
Certified PMPs with yearly PMI memberships can access the site at any time. Members-only areas allow folks to utilize the events calendar to quickly identify where and how to attain credits to maintain their credentials.
Alternatively, users can reference the latest project management guides and white papers and view recorded webinars. Information about local chapters is available for identifying networking and other interaction opportunities all around the world.
These are all helpful for members, but how does PMI benefit from the site?
#4: It Could Help You Generate More Revenue
By providing members an easy way to access necessary information, organizations increase their retention. Let's revisit the PMI example above. Members utilize the PMI site regularly to identify ways to attend online courses to maintain their credentials.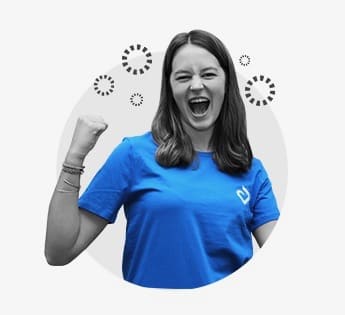 Emily is feeling pretty good about generating
extra revenue, if you can't tell!
Having a place where all the needed information is at a PMP's fingertips reminds them why they pay a yearly fee of $129 to be a member! These recurring payments are an essential part of PMI's revenue model.
In addition to the funds provided by the membership, having a direct-to-consumer site allows your organization to offer members-only events and premium content that offer an additional avenue for revenue.
Pro Tip: If all of your content comes at a price, consider offering members a reduction on premium content.
Depending on the organization type, your site can provide a place for members to give donations to further your cause. Additionally, merchandise fundraising in a prominent location is another option for consideration for some organizations.
#5: It Allows Staff to Address Other Critical Areas
The upfront investment and time associated with site development may seem daunting. However, if done correctly, your website is an investment that will continue to benefit you and your members for the long term.
A place on the web that works to maintain and grow your program on your behalf often provides you the bandwidth to tackle other important projects. Nonprofits tend to have a large amount of work and a fairly limited budget and staff. Any time savings created by reducing the time spent answering incoming queries about registration, where to access information, and how to apply for membership allows your staff to dig into other areas.
Because your membership site will have related site analytics, one of the areas where you can focus that extra time is investigating the most commonly accessed features. Your members are more accessible, and you are able to communicate with them on numerous levels (surveys, for example), while also being able to learn more about them and their needs. Based on the analytics and survey results, your time can be directed to the most impactful areas.
Now that you see that setting up a site can be well worth the effort, you may be wondering where to start.

How To Create a Membership Site
Although there are numerous possibilities, we suggest utilizing either a traditional content management system (CMS) or a membership website builder dedicated to nonprofits.
Content Management System (CMS)
You may have heard the term before but what exactly is a CMS? Examples of CMS software include:
WordPress

MemberPress

Strikingly

Wix

Kajabi

Squarespace
CMS manages the creation and alteration of web content, typically with various design possibilities; however, they generally require the use of multiple tools and are directed at those who have fairly advanced technical knowledge.
For example, Strikingly requires a Pro or VIP pricing plan to utilize the Membership feature. Other programs require a workflow automation platform like Zapier. Certain CMS solutions limit the number of customers, which hinders your upside growth potential.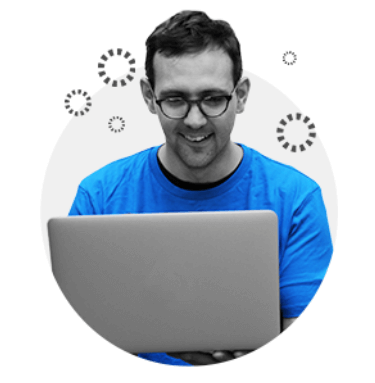 Matt knows that equipping yourself with a CMS
can make website creation a breeze!
Additionally, WordPress requires the organization to find an external membership plugin. Because the right plugin solution needs to work seamlessly with your website, integration may prove difficult for organizations without solid technical talent to support the work.
While CMS solutions offer a way to manage content within your organization, you need to be prepared to staff a developer (or someone with the technical know-how) to make regular updates. Without the internal skillset, you may find it hard to regularly update your website with the information you need. Your website should be an asset to your organization, not a nuisance!
Before deciding to go with a CMS, be sure to investigate options from the association-specific website niche.
Website Solutions Dedicated to Associations
An alternative to a CMS is an all-in-one website builder solution with a website feature that communicates with the rest of the software. A few examples include:
Springly

Thinkific

Wild Apricot
Springly's website creator tool offers ease and flexibility in making a membership site through features like:
Easy to use: allows anyone without technical knowledge to manage their content efficiently through drag-and-drop features

No designer needed: free templates are available that are 100% customizable for your organization

Security provisions: you can add a login and sign-up page for your visitors which allows someone to connect to, or create an account to access their personal account or private content

Save time with member management: self-registration that eliminates the need to authorize every member; alternatively, you can utilize administration validation

24/7 support: live chat functionality for you to get help from our technical experts to answer questions instead of employing your own!
We believe that good technology should be accessible to all. Feel free to look at our website tool to see what we have to offer for your membership site journey!

Springly is trusted by over 15,000 nonprofits to help them run their organizations on a daily basis. Try it, test it, love it with a 14-day free trial!

Briana