5 Reasons to have a Membership Widget on your Website
Jules
You already have a website for your organization and want to offer many features for your users, but don't have the time or energy to develop it yourself? Widgets can be a great solution! This type of plugin is an essential way to effectively provide services to your members and develop your membership communications, with minimal time required on your end.
When considering additional web utility, you may immediately wonder about the cons such as the cost and pricing. However, there are dozens of ready-to-use plugins that can be simply integrated into your membership site.
Here's more information about exactly what a widget is and does, and 5 "pros" for why you should be using this solution now.

What is a Membership Widget?
A widget is a software plugin, offered by companies like Springly, Memberpress, s2Member, WooCommerce, bbpress, LearnDash, or Elementor that is inserted into the code of your site. On the user end, users of your site will see a seamlessly integrated tool with which to perform various functions, access certain content, or interact in a particular way.
Simple Membership Plugin offers the following example of a straightforward login widget to allow members to easily log in.
There are all sorts of add-ons available. Some you may have seen are:
Live support text chat

Access information or courses not available to non-members

Member account information

Language translation
The main objective of having a membership widget is to allow your website visitors to perform tasks such as:
Upgrade or downgrade membership level

Renew membership

Access drip content, or content that is only available for a certain amount of time.

View account balance

Pay for course materials
Alongside a powerful membership survey, widgets supercharge your member experience. They provide benefits without draining the bank account or making your website manager fret over the addition of seemingly complicated features.

#1: No Need to Create a Membership Solution from Scratch
With widgets, there is no need to hire a web developer to code a from-scratch solution for a new feature. This allows you to ignore terms like API, integrations, or shortcode and focus on which tools will create the most value for you and your members. Once you determine what option you want, you plug them in to interface directly with your website.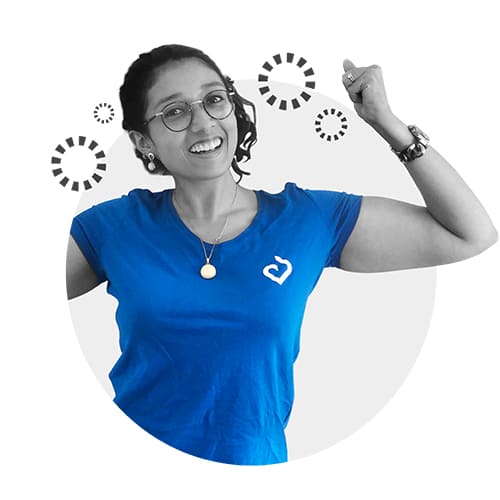 Samantha is feeling good about not having
to code her membership widget from scratch!
When you utilize a widget, updates are done for you. This way, you save time and money, and you'll be better able to focus on the core content of your site.

#2: You Can use Membership Widgets on any Website
You don't need to create a whole new website to use a widget. Rather, you'll be able to utilize existing solutions that are inserted into the back-end code of your current site with little work on your part. Widgets work with every common web hosting service like:
Wordpress

Wix

GoDaddy

Springly

Membermouse

#3: Membership Widgets are Easy to Integrate
Widgets are typically inserted by using an iframe to simply copy and paste the widget into your website. They are highly adaptable and no particular formatting is needed. Many widgets offer extensive documentation or an easy-to-follow tutorial.
By following examples or tutorials found online, almost anyone can post a membership widget to your site. If you have someone tech-savvy on your team, they should easily be able to handle it, and in all likelihood, they'll appreciate the time it will save them later on!
Pro Tip: To make sure your membership widget is visible, add it to a page or article dedicated to your membership campaign. Consider also adding it to your homepage! Make sure that your members don't have to search for it. The easier your campaign is to find, the more likely you are to turn your prospects into members.

#4: Membership Widgets can Save You Time
Many membership widgets are capable of directly communicating with your CRM (Customer Relations Management Software) or membership database. If you find one that does, the time saved is substantial.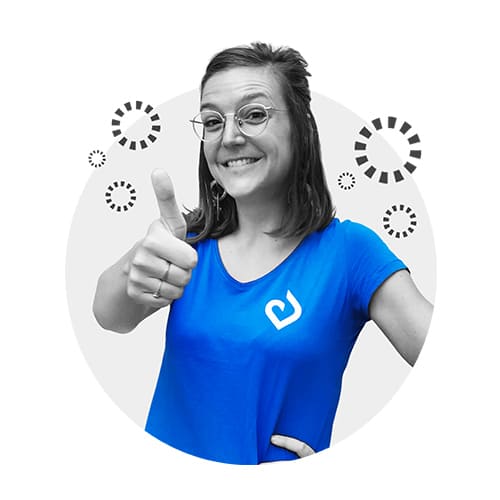 Corinne loves saving time, so you
know she loves membership widgets!
If you'd like to use a widget on Springly, follow these 4 easy steps:
Create your membership campaign

Add the widget to your URL

Share it with your members

Finally, you'll find your new members (or member renewals) updated automatically in your CRM.
Seamless integration like this saves you time because instead of using two tools, you will only need one. Anytime you need to pull data from one source and put it into a different destination, there's always a chance for error in the transfer. When integrations are seamless, the chance for any error is reduced to almost zero.
Non-members and members alike will appreciate the clarity and time-savings in interacting with your widget, rather than being guided through a plethora of various forms and pages. The less time they spend on monotonous forms, the more they can interact with the content they came for.
Additionally, a well-designed widget provides you with flexibility. You'll be able to adapt and change functions as needed without a lengthy site redesign process.

#5: Membership Widgets Provide Payment Flexibility
Many nonprofits determine their mix of online and manual payments based on their target audience; however, paying online has become the norm for most Americans. Online payment now accounts for nearly 40% of all transactions, and that number continues to rise sharply. Now, with a simple plugin, you will be able to offer this service to members where it makes sense. Many members will appreciate swapping out the checkbook and stamps for the ability to pay via PayPal or credit card for their dues.
Online payments are simple, fast, and more secure than ever, which means that more and more members place their trust in electronic transactions. You can still offer manual payments, but most members will appreciate the ability to avoid the delays of paperwork, checks, and cash.
Offering online payments and membership changes with a widget makes the administrative side of your organization fast and secure, letting you and your members better achieve the aims and mission of your organization. After all, the less time you spend on tasks that can be automated through a widget, the more you can spend on face-to-face and one-on-one interactions setting your organization apart from the rest

Springly is trusted by over 15,000 nonprofits to help them run their organizations on a daily basis. Try it, test it, love it with a 14-day free trial!
Jules