9 Tips to Master New Member Onboarding

Briana
The onboarding process is a journey that you take the member on so they can learn about your organization, its values, the member benefits they can access, as well as what is expected of them. If you have ever joined an organization or association, you understand how important it is to create an excellent new member onboarding experience. Helping your members get involved in your organization is not only about the services you offer but also about making them feel like a part of something bigger. Getting them into the culture of the organization is the true value. There are several methods to welcome new members into your nonprofit. In this article, we will explain the importance of onboarding and focus on tips by stage.
Within each phase, we will provide numerous suggestions on how to make your members and volunteers feel welcome and valued so they can be ready to engage and donate their time to your cause!

Why Onboarding is Important
Before we get into the tips on how to master new member onboarding, let's talk about why it's important for your organization to adopt proven strategies. Joining a new organization can actually be a fairly intimidating process. For example, people want to join nonprofits to help and make a difference, but walking into a new organization with no knowledge of how things work can scare people off.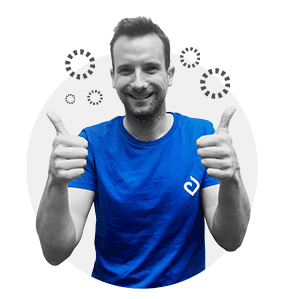 David is ready to master new member onboarding!
Many associations create a new member onboarding experience to give each member all the data they need in order to be successful. This helps mitigate any fears they may have around attending meetings or events or connecting with other members.
When your members have ample knowledge about what's expected and how things work, it saves you and other leadership members time in the long run. The new members will have fewer questions, so you can focus on other aspects of your nonprofit.
New member onboarding also reduces technical challenges. By walking folks through any technologies you offer they will feel more comfortable and more likely to participate!
Additionally, part of your new member onboarding should encourage some interaction between new members and current members. This will help new bonds form and aid in renewals.
Onboarding techniques vary depending on the stage of your member. We have broken it down into 3 significant timeframes in members' onboarding journeys: 1 month, 3 months, and 6 months.

1 Month: The Welcome Period
From the moment your member signs up, you should begin engaging with them. This initial period of engagement usually takes place before the first face-to-face meeting, after the completion of your membership funnel, and will take the form of one or more virtual meets. Where should you start?
Send a Welcome Email
Sending a well-crafted welcome email is the simplest thing that you can do to welcome new members. Making this touchpoint within the first 24 hours sets the tone for the whole new member onboarding experience. There are various ways welcome emails can look, but here are a few main membership goals and best practices:
Personalize it for the member

Include your mission statement

Reiterate the key benefits and rights of membership

If membership comes with access to a membership site, use this opportunity to provide login information so your members can begin exploring

Outline the member's next steps; for example, indicate the next meeting or orientation where they will receive more tools and information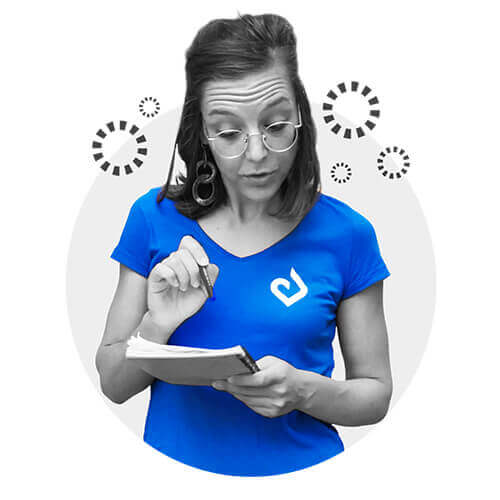 Corinne is drafting the perfect welcome email to her members!
If you have not heard of drip marketing, this would be a great time to learn more about it. Drip marketing campaigns are an automated set of emails that are sent to your members based on timelines set by you. Drip marketing keeps your organization at the forefront of your member's minds, but it also allows you to create standardized content that contains all pertinent information your members need. These automated emails save you time as you no longer need to send out a series of emails manually. They are perfect for an ideal member onboarding program.
Pro Tip: Keep things simple with this first email. Rather than sending all the information at once, save some for the following meeting which you will outline in 'next steps'.
Introduce Them to the Team
In addition to sending an individualized email to the new member, consider an organization-wide email welcoming each new member. If you have a bigger organization that adds several new members a week, you can do a weekly or monthly email instead. It adds to the feeling of being special, which your new members are!
Another option is a welcome event, which can be simple and stress-free if you plan it right. Welcome events should include both current members and new members if possible. This allows everyone to mingle together and form lasting relationships.
Ideas for events could be coffee and donuts, a cocktail happy hour, "speed friending" where members spend five minutes getting to know one person at a time or meeting at a park for a quick picnic. You do not have to go overboard with decorations or activities. The goal of a new member event is to get new members and current members talking. Retention will always be better when your members are friends.
Pro Tip: Use these meet and greets as an opportunity to teach your new member more about your organization. Give them a run down of your organization's mission and its journey. Then, host a quiz for all your members, old and new, about the topics you've discussed. Kahoot is a great resource for this kind of thing.
Send a Welcome Packet
Is there anything more welcoming than a present? Welcome packets are a great way to let your new members know that you care.
Your welcome packet should include a calendar of main events, contact information, a recap of membership benefits and statistics, and some goodies. Emails are great, but having tangible versions of what's in the email is ideal to reinforce membership details.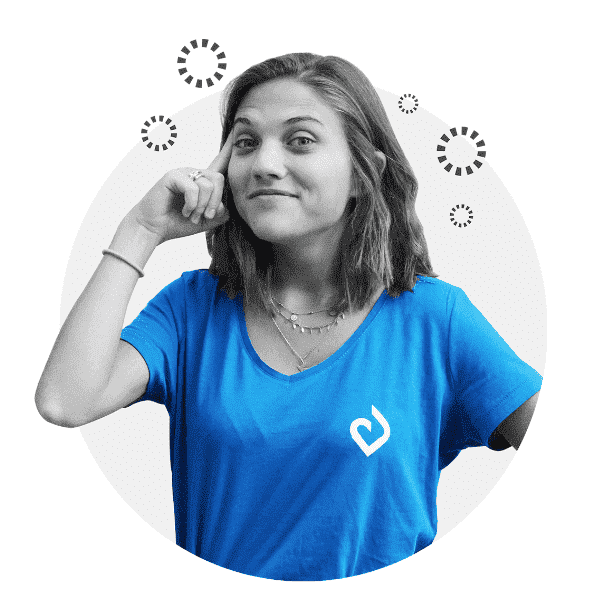 Beatrice is brainstorming everything she needs to include in her welcome packet!
Ideas for merch perks to include are drink koozies, hats, stickers, pens, paper notepads, and stress balls. Again, simplicity is key! No need to go overboard, just showing that you care enough to send something will make your members feel valued and will aid in retention.
Pro Tip: Involving your board is another way to create an amazing new member onboarding experience. Board members could sign the welcome letter that's sent in the welcome packet, send a short video, or reach out personally to each new member via email or a phone call. Even if you're a small organization and your board is one or two people, it means more than you realize to have them involved in some way!

1 - 3 Months: Orientation
So your new member has officially been welcomed into your organization. They have met the other members, they are aware of your mission, and they have hopefully had some time to form bonds. Now, it is time to make sure they have everything they need in order to fulfill their role as a member of your organization.
There are a wide variety of different ways to offer orientation such as videos, webinars or demonstrations.
"How-to" Onboarding Videos
Sending your new members an onboarding video is an excellent way to reach your auditory learners. Some people might have trouble reading through a long email or a membership packet, and that's okay! We can reach more people with different forms of the same communication.
Your onboarding video should be high-energy and fairly short so that it captures the attention of your members. This is a great opportunity to involve high-profile members. They can give a quick welcome shout-out in the video to help welcome your newest members.
Show them visually what page or pages on your website will be most useful to them and where to find other resources that will make their membership experience one of the best they have ever had. The more resources you can give them at the beginning allows your members to make the most out of their membership as well as gives them a reason to stay year after year!
Pro Tip: If you want to take the above approach, Loom is a screen recording tool that is a wonderful application for this kind of strategy. Loom offers a free version as well, making it a budget friendly option.
Webinars
Hosting fun and engaging live webinars is another great option, especially in the current mostly virtual environment. If your organization has put a hold on all in-person events, live virtual events can be utilized for a dual purpose. You can incorporate activities or break out groups for attendees to get to know each other while also providing organization-specific information.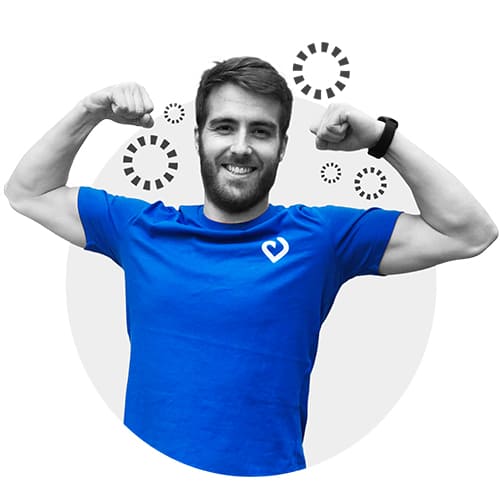 Anthony is excited to launch his first webinar!
Webinars are a great way to provide members a virtual tour of the website and answer member questions in real-time. If your club revolves around in-person activities, consider a demonstration instead.
Pro Tip: Livestorm is a great tool when starting out with webinars. They offer a user-friendly interface and great content to help develop your webinars to a larger audience.
Demonstrations
Perhaps you run a community kayak or sailing club. While a webinar may be useful to bring a large number of people together at the same time, there is no replacement for getting onto the water. Consider scheduling a new member meet-up, particularly for folks new to the sport. Offer to take them out for a demonstration or ask one of the most senior members of the community to organize it on your behalf.
Even if new members are experienced, an initial meetup to cover monitoring the weather and determining when members are forbidden to kayak given dangerous conditions, how to access equipment, and proper storage techniques will reduce frustrations on their end and ensure all are aware of the expectations of the club.

3 - 6 Months: The Nurturing Period
Your new members are on board and hopefully have all the information they need to engage. However, some folks may need a little more support to fully engage. Checking in with them through social media is a great strategy. More formal buddy systems and feedback loops are great options as well.
Engage with Members on Social Media
If your nonprofit is not on social media, try to find some time to launch and nourish an account. Whether it be Facebook, Instagram, Twitter, TikTok, or another, a social media presence really is key in today's world. These outlets are here to stay for the foreseeable future and can be utilized in many beneficial ways.
During the membership application process or during the initial onboarding stages, ask new members for their social media handles. Make sure to ask for their consent and then follow them on the organization's platform. This allows you to tag them in posts and interact with them!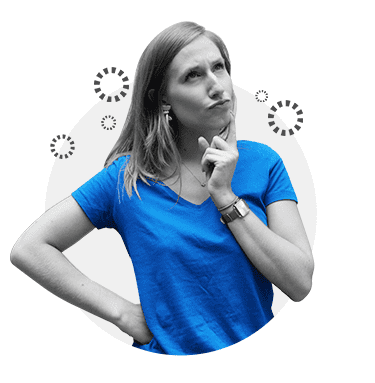 Trish is wondering which social media channel is best for member interaction!
People love to receive shout-outs on social media. Consider doing an Instagram story for each member's birthday as well as a welcome post for each new member. Again, larger organizations could do one weekly, bi-weekly, or monthly.
Social media should be another way your members can find out about events and see their fellow members participating in the organization or association. It is a wonderful tool of the modern world to reach more people than you could have imagined.
If you are still working on setting up social media, utilize your newsletter in parallel.
Utilize Newsletters for Member Outreach
Your nonprofit organization likely already sends out monthly or quarterly update newsletters. If you are not doing a newsletter, consider one as members love seeing regular updates on events, who is new, and other pertinent information about what is going on in your organization.
After receiving member consent, including a quick bio of new members in the newsletter is another way to welcome them into your organization. Depending on the size of your organization, it may make more sense to have a section titled: "Welcome to our newest members", and then list the names rather than dedicating a paragraph to each new member. However, if you are able, make the effort to include a picture and a short bio for each new member. The bio can include data fields from their application such as their name, interests or hobbies, and why they joined. By doing so, one of your current members could see that they have similar interests and reach out.
Again, the more relationships that your new members build with current members will lead to higher retention and a happier organization all around! Another great way to foster relationships during this period is through the buddy system.
Create a Buddy System
Ah, the buddy system. You probably remember this one from elementary school field trips or camp. That may be your first buddy system memory but do not discount this as a school-yard activity! Pairing new and old members or co-workers together is actually extremely effective for new professionals of companies and nonprofit members alike.
Ideally, you want to pair up personalities that are compatible to create a lasting bond between the two. Once you link them, new members can go to these veteran brand ambassadors on a regular basis for anything they need, like a question on an event or on how to navigate the website. This gives your new members a "home base."
This is also helpful in keeping new members from constantly reaching out to you or to others in leadership. While you want leadership to be accessible, if you spend all day typing answers to new members' questions, you won't have time for much else!
Get Feedback
Here's the scary one - getting feedback. Most people see feedback as a negative thing but that couldn't be farther from the truth! The only way to improve is to know what is and is not working.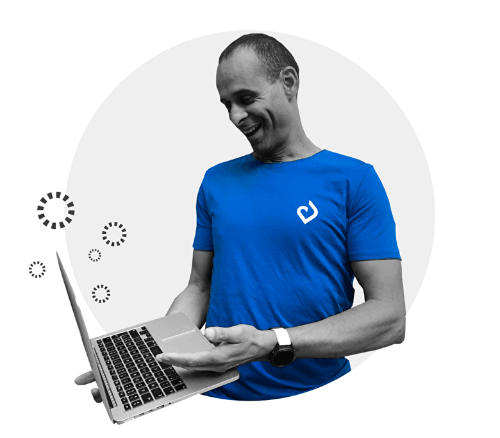 Sam is writing down all of the important feedback he is getting!
You will not be able to please everyone. However, asking people how they felt about their webinar orientation and what could be better will let them know you care. Even if things didn't go as smoothly as you would have liked, it allows you to enhance the process for future members. For example, you might find that all ten of your new members this year really loved the new member email, but most felt like they weren't getting to know current members as easily as they would like.
There is an easy solution! Add in the buddy system and a new member event complete with introductions so they can meet current members in person.
Ideally, you should ask for feedback in the middle of their membership cycle and at the end. This does two things. First, it helps your members understand that they are valued in your organization and that you want to hear from them. Second, it gives them two additional touches before their membership cycle is up. This brings your organization to the forefront of your members' minds and, assuming they had a great onboarding experience, will lead them to renew for another year.
Conclusion
While new member onboarding does require quite a bit of time and attention, the sooner you adopt these practices, the more successful your retention will be. New members want to feel informed, appreciated, and heard. Take the time to help them feel that way!
Creating a solid new member onboarding is an excellent way to not only integrate your members better into your organization, but also to focus more on retention, engagement, and a fantastic culture.

Springly is trusted by over 15,000 nonprofits to help them run their organizations on a daily basis. Try it, test it, love it with a 14-day free trial!

Briana