5 Tips For Better Cash Handling Procedures In Your Nonprofit
Jules
Accounting, especially proper cash handling and other nonprofit accounting basics, is a crucial aspect of running even a small nonprofit organization.
IRS tax return documents require an understanding of nonprofit accounting methods like accrual accounting basics that result in you putting your spending and asset allocation on public display. All the more reason to adhere to the GAAP for nonprofits guidelines and keep your books in perfect order and have proper knowledge for reporting donations and tax documentation.
Another important consideration is implementing proper procedures to minimize losses. Good cash receipts management can prevent issues like theft, inappropriate asset allocations, or even embezzlement.
Here's what we'll cover in this article:

What Do We Mean By "Cash Handling Procedures"?
The name "cash handling procedures" can be a bit misleading because it encompasses more than transactions involving cash. Checks and credit/debit card expenditures are also subject to improved procedures which can cut down on internal losses.
Cash handling, one of many nonprofit accounting terms, can be boiled down to the process of giving and receiving money during business transactions.
This can take place through a cash register transaction, i.e. making a physical transaction of cash. Additionally, credit or debit card transactions and checks are part of cash handling.
These procedures even extend to online transactions using payment portals, which can involve income via online bank account payments and even cryptocurrency transactions. A donor making a contribution via PayPal would be a perfect example.

Why Are Having Cash Handling Procedures Important in a Nonprofit?
The purpose of having detailed and efficient cash-handling procedures is to crack down on fraud, misallocated fund risks, or just simple mistakes. Having a detailed policy available for your procedures can make sure all staff is informed of proper methods of handling cash in your organization.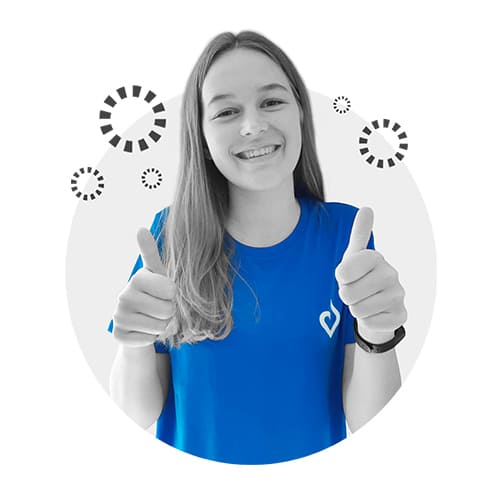 Emily is learning why having cash handling procedures is important!
Creating a "checks and balances" system not only reduces misappropriation of funds but also provides accountability for anyone involved in transactions while still facilitating easy and efficient transactions.
This is particularly important because many nonprofits thrive on trust and reputation. After you have spent years building a stellar reputation in the community, the last thing you want is a single bad actor or a misstep to derail your progress!
All donations and expenditures are made available to the IRS and for public scrutiny, which can be a positive or negative event depending on how accurate and financially favorable your records and results may be.
Since misallocation of funds can be a difficult hole to dig out of, it has the ability to impact your donors' willingness to trust you and can put your agency at risk.
One of several best financial practices for nonprofit organizations is to put processes in place to make sure cash handling is done in the best way possible. Here are our top 5 strategies to do just that.

Tip 1: Use a Cash Register or Multiple-Copy Receipt Book
A cash register is a means to secure your cash when making transactions. As there are limited opportunities to open it and provide access to your funds, it is easier to control who has access and what their privileges are.
Internal controls like keeping cash register keys in a safe spot, reduce the potential for unauthorized access. Having software that tracks when and who opens the drawer and what the transaction was is helpful in the event that something questionable occurs, and it's a standard policy to do drawer audits to ensure that everything is accurate.
A multiple-copy receipt book is also a great option. Also known as a carbon copy receipt book, it typically comes with pre-printed serial numbers to reference sales for bookkeeping purposes.
Each form offers a place to log the product or service purchased along with the price, what type of transaction was made i.e., cash, credit, or debit card, and a place to capture signatures of the payment recipient and, sometimes, the payer. These books not only provide proof of the transaction but offer extra copies of that transaction. One is typically given to the customer or donor and the other(s) can be stored in a safe place as extra verification for account reference.
Keeping a paper trail and documentation of all transactions is important to meet the nonprofit accounting standards and preventing internal misappropriation of funds is one of those.
Pro Tip: Allocate some time each week to double-check your records and see how closely you are adhering to your nonprofit budget. A regular review cycle allows you to discover any errors or discrepancies while they are recent and before they can impact your annual budgets. It is best to perform this activity when you are well-rested and alert to provide maximum perception! If you need any additional information on bank reconciliation, be sure discover more nonprofit accounting resources to boost your knowledge!

Tip 2: Work in Teams
When fundraising or receiving donations during an event where you have multiple members or volunteers present, it's a good idea to segregate duties while using teamwork as a cash handling technique to improve accountability and prevent mistakes.
It's helpful to have two people working in tandem to accept donations (especially those involving cash) so that they can each monitor that the information and amount is correct and keep a written record of each transaction. It's helpful to have both a computerized ledger and a written journal as a precaution.
A third individual, normally one of your directors or the treasurer, involved in the team should be responsible for depositing the funds. This occurs after another set of controls i.e., where the executive director or another board member has provided approval that the amount is accurate in comparison with the amount collected.
Depositing the funds as soon as possible is an important technique to reduce the opportunity for them to be misplaced, dropped, or refunded prior to being recorded. Sending a second person along on the trip as a witness can provide added security for bank transactions.

Tip 3: Make Copies (Digital or Physical)
Everyone loves storing extra copies of everything, right? Maybe not; however, the importance of providing backup copies for information cannot be understated. You should have extra copies of all important financial documents and transactions so that if your main computer system is compromised for one reason or another, you will still have access to all of your documents.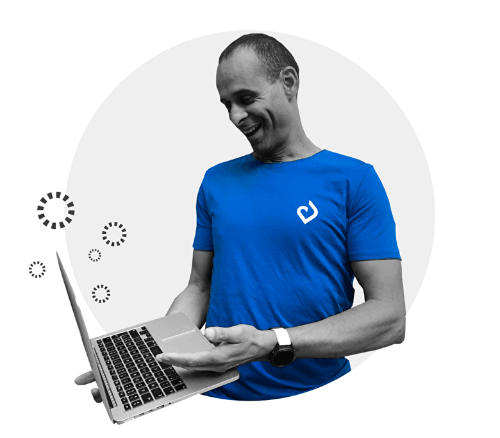 Sam is making digital copies of his documents in case of emergency!
It's not a bad idea to print off the major financial documents for your accounting periodically. We know this is not very ecological, and we do apologize for that. However, keeping paper copies of your most important documents in a special filing cabinet, organized for quick and easy access is a good option. This creates a nice snapshot of a period in time, so if you also need to do a quick comparison, you have a physical copy available.
Backups on cloud services or on separate servers are also beneficial because that way, you know that your data will not be lost if tragedy strikes your main server.
Because we know you are dying to add a new password to your ever-growing list, make sure you secure all of this information with password protection! If your brain simply cannot handle another password, try software with different authorization protocols instead.

Tip 4: Perform Regular Bank Reconciliations
For accountability, someone who is not an accountant involved in issuing or signing checks should sit down with the monthly bank statements. The goal should be to look at relevant information from financial institutions, the accounting documentation, receipt copies as well as other related information to make sure that everything is accurate and up to date.
If there is a discrepancy, this is where your backup copies and well-documented finances can come into play. Research anything that does not match up and do your best to understand where the problem stems from.
Doing this regularly will allow you to catch mistakes early, while the events and transactions are still relatively fresh, which makes it easier to discern where the error occurred.
In fact, if your organization deals with large quantities of transactions, you may want to make this a weekly activity.

Tip 5: Use an Accounting Software
Many software programs (like Springly) provide excellent tools for accounting that not only track online or electronic payments but cash and check payments, too. Unifying the tools in all-in-one software is great for keeping your records organized and makes it easy to access particular transactions to verify accuracy.
This is also a great way to save time as many of the time-consuming cash management tasks are eliminated. For example, once you have validated a payment, a receipt will automatically be sent to the member, donor, or relevant party, and the program will create an automatic account entry of that transaction!
The treasurer or staff accountant for your nonprofit organization will have more time to ensure accuracy and create better financial policies with a lot of the monotony taken out of the job. Perhaps they will even clear enough time in their schedule to look into nonprofit accounting courses to continue to further their financial expertise and tackle tricky issues like fund accounting for nonprofits!
Eliminating some of these time-intensive tasks also prevents the risk of human error for those repetitive tasks, and will allow you to customize your bookkeeping in the way that works best for you and your team.

Springly is trusted by over 20,000 nonprofits to help them run their organizations on a daily basis. Try it, test it, love it with a 14-day free trial!
Jules
Recommended articles
How To Use A CRM For Nonprofits For Better Daily Management
Trish
Communication
Social Media
Marketing
A Comprehensive Guide To Instagram For Nonprofits
Trish
How to Analyze Your Nonprofit Email Marketing Statistics

Danica