5 Nonprofit Accounting Courses Your Organization Should Follow

Briana
If you run a nonprofit, it's imperative for you, or someone on your staff have a firm understanding of the nonprofit accounting basics. There are many nonprofit financial management courses accessible via an online format to educate on the principles of accounting, at all levels and at all prices. To help you find the best option for your organization's participants, we have selected 5 courses that help you learn the basics (and sometimes much more than basics) of accounting.
Here's what we'll go over in this article:

Why Having Basic Accounting Knowledge is Important
Some nonprofits don't handle the accounting themselves, but delegate management to an external accountant for nonprofit organizations or simply use accounting software. But that doesn't mean that they shouldn't be fully cognizant of how accounting works. Understanding the best financial practices for nonprofit organizations allows you to fully grasp what is happening with your money and stick to that all-important nonprofit budget, whether you have the hands-on governance of it or not.
Once your 501 c3 application is approved and you have your not-for-profit certificate, you shift to running your nonprofit and finance really is key. Having a clear financial picture of your organization allows you to build new programs, optimize others, stay compliant in your methods, and maintain your tax-exempt status. To launch any of your actions, you need to understand budget development and what is happening with your money. Having a firm grip on accrual accounting basics and internal controls in place will help you to know where your money is coming from and where it is going. Without key financial information, growing your nonprofit is impossible.

#1 Nonprofitready.org, the Best Resources to Get Started for Free
This online platform hosts over 500 free online courses to enhance the skills of participants and offers certificate programs, videos, and how-to guides to help you along. Nonprofitready.org is a free service, applications are not required but registration is necessary to access it.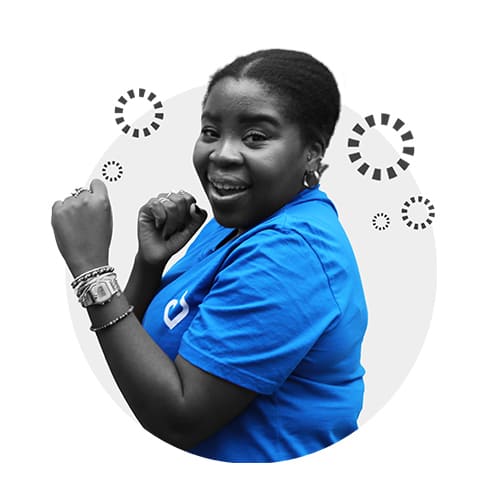 Sadie loves hearing FREE tools are out there!
There are many courses available for all levels of skill and knowledge. For beginner students, we strongly recommend the 1.5 hour "Nonprofit Accounting Online" course. If you are a nonprofit accounting professional who is eyebrow deep in fund accounting for nonprofits and more advanced 501 c3 accounting practices, there are relevant course categories offered for you too including:
Nonprofit finance

Fundraising

Volunteer engagement

Grant writing

Nonprofit leadership training

#2 AccountingTools, A Complete and Affordable Course to Grow Knowledge
AccountingTools is a resource that provides information across all areas of accounting and on any and all topics that are relevant to financial professionals. This site is not free, but it is fairly affordable. The cast varies between $6.70 and $15 per continuing professional education (CPE) credit hour.
AccountingTools contains 23 chapters, starting with the basics of accounting and moving into advanced GAAP for nonprofit concepts so that you can analyze your nonprofit's financial health at any level.
This practical guide shows how to create and operate a nonprofit accounting system and product financial statements, perfect to help you operate in accordance with nonprofit accounting standards.
The combination of basic and advanced accounting courses makes this a great choice if you are someone who runs the whole show, or even if you have a full-time accounting professional on your staff. Any level can benefit from these courses that include topics like:
Nonprofit budgets

Controls

Ratio analysis

Revenue recognition

Joint costs

Split-interest agreements

Tax reporting

Mergers and acquisitions

Nonprofit cash handling procedures

#3 Harvard University, Certificate and Webinar Offerings
Harvard University offers a "Nonprofit Leadership" Executive Certificate. This four-week online program addresses a variety of issues that nonprofit managers and staff can run into. Adding a certificate of achievement from Harvard University to your resume is an added bonus!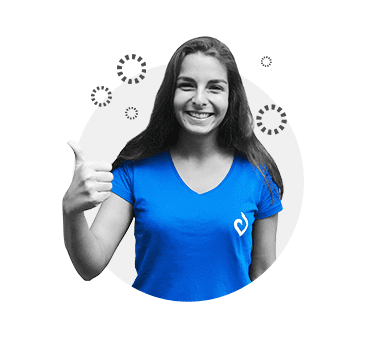 Nina gives a big thumbs up for Nonprofit Leadership!
In this course, you will also get tools and techniques that promote good financial management. They cover topics such as money and impact, understanding nonprofit financial statements, financial management frameworks, as well as budgeting and resource allocation.
Pro Tip: If it has been a few years since you studied finance concepts, or if you are someone who has little or no previous experience with finance or accounting, consider some advance preparation on nonprofit accounting terms before enrolling in a certificate program. You do not need prerequisites per se but Harvard does offer a free webinar called "Introduction to Nonprofit and Accounting Statements" designed to introduce (or reintroduce!) basic concepts.

#4 The National Council of Nonprofits, all the Tools, Resources, and Samples you Need
The National Council of Nonprofits is a 501(c)(3) charitable nonprofit that provides numerous free resources to uplift other nonprofits. Among other programs, they provide education through financial management resources. This includes a series of articles, as well as comprehensive guides to every aspect of nonprofit finances, from accounting and tax law updates to board training and endowment best practices.
This is an excellent resource to monitor legal changes and to share general knowledge to other members on a regular basis through articles.

#5 Propel Nonprofits, Online Workshops That Offer Complete Support
While Propel Nonprofits serves primarily Minnesota and adjacent states, it offers free online webinars that are available to everyone.
Their mission is to fuel the impact and effectiveness of nonprofits through guidance, expertise, and capital. On their site, you can also find loads of free articles, spreadsheets, videos, and more to help your staff member (or members) understand key concepts, refine company objectives, and hone their skills.
It's also important to remember that you can find lots of helpful information online in places that aren't specifically accounting platforms. For example, Springly offers many practical accounting articles on our blog that are aimed at businesses and nonprofits alike. It's a good place to check out if you're looking to meet some basic learning objectives around accounting information and want the flexibility of learning on your own schedule.

Springly is trusted by over 20,000 nonprofits to help them run their organizations on a daily basis. Try it, test it, love it with a 14-day free trial!

Briana
Recommended articles
How To Use A CRM For Nonprofits For Better Daily Management
Trish
Communication
Social Media
Marketing
A Comprehensive Guide To Instagram For Nonprofits
Trish
How to Analyze Your Nonprofit Email Marketing Statistics

Danica