6 Essential Nonprofit Bank Account Rules
Alvina
Since the answer to the question, "Can a nonprofit make money?" is a resounding "Yes!," opening a bank account for a new nonprofit is a necessary part of achieving your long-term goals. While we wish it was a walk in the park, opening a bank account can have a few unknown challenges. While specific requirements for each bank may vary slightly, there are some hard and fast rules that you'll have to follow when opening an account with your chosen bank.
In this article we'll take you through six rules that, if followed, will make registering your nonprofit with a bank a seamless process.

#1: Gather the Minimum Required Documents
Technically all you need to open up a nonprofit bank account are:
Your articles of incorporation

A tax ID number

List of officers
This is the bare minimum required and is enough to let the government know that your organization is a standalone entity. This is what prevents you from having to pay taxes on money processed through your nonprofit.
Keep in mind that you will have to check with your bank to see if they have any additional eligibility requirements. Many will require a minimum opening balance or ask that you bring the minutes of your last meeting and your officer elections on a form signed by your board secretary.
It would be a good idea to bring your board secretary and treasurer with you. First, having a detailed recording of the conversation's content is useful and the secretary can help there. In addition, banks often require both the Treasurer and one other officer to co-sign on the account. Having two potential signers in the group covers you twice over.

#2: Wait Until You Receive Tax-Exempt Status
This is not a necessity, but we highly recommend that you wait until you receive tax-exempt status before opening up your nonprofit bank account and depositing checks and cash from donations for your organization.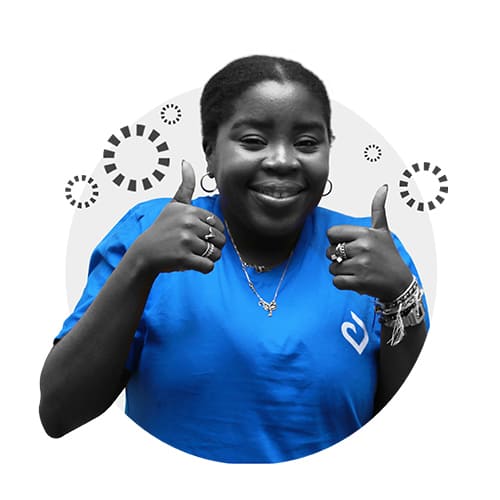 Sadie knows that patience is key when it comes to opening a bank account!
There's an important reason for this. Let's say that you open your account and then raise a large amount of money through donations, grants, and fundraising activities prior to receiving your tax-exempt status. After you have amassed assets you find out that your 501(3)(c) application falls through for some reason. Your organization will owe taxes on every bit of the money you worked so hard to collect. In short, you'll be taxed as though you were a traditional business.
Pro Tip: If for some reason the preceding scenario happens to you, you do have some recourse. You can begin a process known as retroactive exemption. While it would benefit you to avoid this issue from happening in the first place, it's important to know that you have a way to potentially reclaim those taxes later down the line, if necessary.

#3: Provide a Copy of Your Bylaws
Although your organization is not required to draft by-laws, they are a good idea. When applying for a nonprofit account, most banks will want to see a copy. The specifics they are likely to look for include:
The purpose and mission behind your nonprofit

Contact information for all of the significant leaders in your organization (For example the officers, like the President, Vice-President, Treasurer, and Secretary)

#4: Provide Officer Information
While the answer to the question, "Do nonprofits have shareholders?" may be "No," they certainly have officers. And you will need to provide a full list of those officers to the bank. These officers are elected by the board of directors to carry out the day-to-day business of many nonprofit organizations. Most nonprofits have a list of officers that include the following:
President: The person who is the head of the organization.

Vice President: The successor to the president, who would replace them if they become unable to perform the role during the term.

Secretary: The person in charge of recording executive meetings who can also sign important nonprofit contracts.

Treasurer: The person ultimately responsible for the finances of the organization. The treasurer ensures that the funds and budget are in line with the company's mission. They are usually responsible for guaranteeing that an audit is completed each year.

Executive Director: This is an ex-officio (non-voting) position. They are usually in charge of managing the day-to-day operations of the nonprofit organization.

CEO: This person is in charge of managing the day-to-day operations of the board of directors. This can be interchangeable with the Executive Director, depending on the organizational structure.
Officers are also generally paid positions of the organization, although this isn't always the case.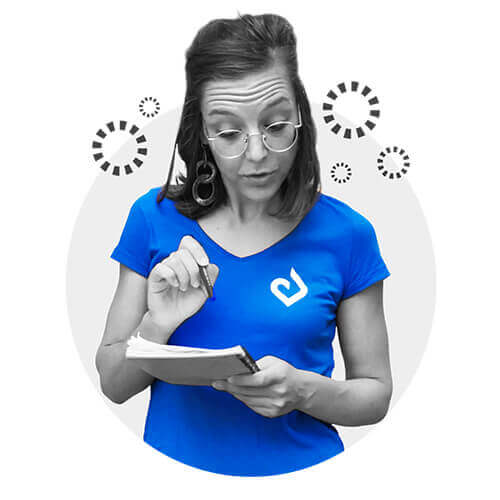 Corinne is compiling a list of her officers to provide her bank with.
When providing your bank with the list of officers you should include the following items for each:
A government-issued ID

A photo ID

Their Social Security Number

"Additional proof" (This could be a passport. However, you should ask your bank what they would consider acceptable additional proof.)

#5: Report Cash Payments
A nonprofit status can be a touchy thing. It's important to protect your status, and you need to know that all banks have a duty to report any cash payments that exceed a 10,000 USD limit. This includes one lump sum payment, in addition to multiple, consecutive, or related payments.
This rule doesn't apply solely to charities (it can affect even a traditional business), but nonprofits nevertheless must be aware of it since large fundraising events can trigger the rule. Large, sudden income received from large cash transactions, regardless of organizational category, may be scrutinized.
Because of this, it is imperative that your institution has an excellent bookkeeping system in place, with appropriate minutes recorded just in case your funds are flagged by the bank for any reason. If your amounts don't add up (for instance if your reportable amount is less than what you received from a donor payout) then you may be subject to an investigation by the IRS.
Always account for everything that you're doing financially, following the Generally Accepted Accounting Principles (GAAP), and always be ready to show your cash flow if needed. A best practice is to purchase and use accounting software (like Springly!) to make sure that all of your accounting processes are streamlined and accurate.
If you are unable to provide the proper documentation to back your claims, the consequences could involve having your tax-exempt status revoked. Financial reporting is just as imperative for nonprofits as it is for for-profit businesses.

#6: Check Minimum Balance Requirements
Every bank has its own minimum balance requirement that your nonprofit must maintain to keep its account active. If for any reason your balance falls below this minimum, you may be charged minimum balance fees. These unexpected expenses can really add up if you're not careful and will impact your budget.
To avoid paying any fees, be sure to plan ahead. Crunch the numbers and provide for enough to cover the minimum balance at all times. You should think about this sort of contingency ahead of time.
For example, you may not want to register with a bank that has a minimum balance amount that is double your current balance. It would be too difficult to keep up. Ask the bank before you apply, and think realistically about what you can manage.
Pro Tip: Set aside emergency money in your account that can be used in case you fall below the minimum balance. This can be built up in a particularly flush time, and then can be used during typically low-income periods. (If you keep good financial records, you'll be able to plan this contingency quite easily).
By following these six simple rules, you should be able to open a bank account that will help to enrich your nonprofit's charitable services. While not necessarily an easy process in itself, if you have your documentation ready and your metaphorical ducks in a row, you'll find it easier than you may have imagined.

Springly is trusted by over 20,000 nonprofits to help them run their organizations on a daily basis. Try it, test it, love it with a 14-day free trial!
Alvina
Recommended articles
How To Use A CRM For Nonprofits For Better Daily Management
Trish
Communication
Social Media
Marketing
A Comprehensive Guide To Instagram For Nonprofits
Trish
How to Analyze Your Nonprofit Email Marketing Statistics

Danica