Nonprofit Board: What Are Your Main Responsibilities?

Paul
Overseeing the management of a nonprofit organization is an important task with a lot of responsibilities. There are numerous nonprofit tips and tricks to keep in mind when creating your nonprofit. One that you should definitely follow is that, while you need capable and trustworthy leaders to take the helm, understanding the board of directors' duties and procedures is key.
Read on to better understand what constitutes a board of directors, who the major players are, and 10 major nonprofit board of directors responsibilities to give you a proper start.
Here are the topics we will discuss:

What Is a Nonprofit Board?
What is a nonprofit board? Well, "board members are the fiduciaries who steer the organization towards a sustainable future by adopting sound, ethical, and legal governance and financial management policies, as well as by making sure the nonprofit has adequate resources to advance its mission." While the National Council of Nonprofits definition is thorough and accurate, it is a bit clinical. What does that really mean?
In layman's terms, that means your board needs to make sure your nonprofit meets all legal requirements while overseeing finances and resources.
Rather than micro-managing your nonprofit's everyday life, the board serves to provide foresight, oversight, and insight into the basic operations while ensuring that the boat floats smoothly, especially through rough waters.
As decision-makers, the board of directors needs to consider the best interests of the mission and overall brand, making sure that all actions are ethical and in tune with the organization's beliefs and values.
Every nonprofit must legally have a board. While most state laws and the IRS expect the board to meet at least once a year, many organizations hold quarterly meetings and a lot of them establish monthly meetings.
That quantity is up to you and your organization, but meeting more frequently will allow you to make more accurate decisions based on current data and often proves more effective for nonprofit management.

Who Are the Members of a Nonprofit Board?
The IRS requires a minimum of three members to be considered an official board of directors and does not impose a limit on the maximum amount allowed.
The three primary officers are usually some combination of the president (chairperson), vice-president secretary, and treasurer. Other times, the vice-president and secretary are held by two different members, bringing the core member total to four.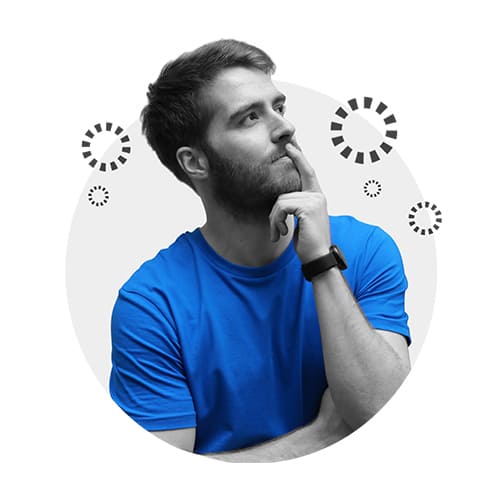 Anthony is pondering who should be on his nonprofit's board.
As for the other board members, there are no specific requirements around who can fill these basic roles. The founder is usually a board member, but there is no mandate that it must be so.
Usually, it is up to the board to decide on additional members based on their leadership abilities, trustworthiness, confidentiality, and whether their values are in sync with those of the organization and its mission statement.

The Three Primary Legal Duties of a Nonprofit Board
Similar to other corporations, the nonprofit board of directors shares three primary legal duties, known as the "duty of care," "duty of loyalty," and "duty of obedience."
The Duty of Care: Ensure the well-being of the organization by carefully managing human resources and all other assets while promoting social good.

The Duty of Loyalty: Make sure there are no nonprofit board conflicts of interest and that the organization's mission is the heart of all decision-making.

The Duty of Obedience: Meet legal compliance in federal and state laws, as well as organizational bylaws, while keeping adherent to the mission and purpose.

Ten Responsibilities of a Nonprofit Board
Now it is time to get more in-depth with some of the significant nonprofit board responsibilities. Here are ten nonprofit roles and responsibilities:
1. Determine the Organization's Mission and Purpose
One of the crucial responsibilities of the board of directors is the determination of the nonprofit's mission statement.
This fundamental responsibility is intended to declare the nonprofit's reason for existing, aligning everyone on its intents and purposes in a clear and concise way via a mission statement.
As this concept is central to the organization's functioning, it is important for board members to regularly evaluate the statement to make sure that it is up-to-date. Because your goals may evolve over time, the mission statement should always represent what your team is currently focused on accomplishing.
Within the mission statement, there should be clearly stated goals, a plan to accomplish them, and an understanding of the major beneficiaries of your organization's efforts.
All decision-making for your organization will revolve around fulfilling this mission statement, so its importance cannot be understated.
2. Hire and Oversee the Executive Director
While you can certainly take other opinions under advisement, ultimately the hiring of the Executive Director is the responsibility of the board. This decision is significant because this person can strongly influence how efficient your organization is and whether it performs to optimum expectations.
Before determining who will fill this role, the board should construct a detailed job description that takes into account the characteristics and experience sought in a leader while hammering out concrete priorities and expectations for the role.
Take into account your organization's strengths and opportunity areas. You will want a candidate who can leverage those advantages, while shoring up any weaknesses, through goals and initiatives during their tenure as Executive Director.
In addition, this description should determine the exact title for the role and expound on what makes the role different from those of any other officer. As this individual will be key in organizing recruitment and conducting annual evaluations, as a board, your team needs to ensure that it will be available to offer support in times of need.
Here are some nonprofit board committees best practices to ensure your Executive Director will find success:
Offer advice and feedback

Provide positive reinforcement for stellar decision-making and initiatives

Introduce them to the community leaders and acquire social invitations

Grant assistance with issues involving other board members

Encourage a healthy work-life balance

Ensure they are evaluated in a fair and equitable way
3. Understand and Fulfill Legal Responsibilities
Your board needs to become experts on legal compliance. Researching federal and state laws as well as IRS, IRC, and local mandates to ensure that your nonprofit is meeting all required responsibilities.
Robert is reading up on his state laws for his new board position!
Legal jargon can be confusing and overwhelming, so there is nothing wrong with finding a legal consultant to help instruct your board on the finer points and break down the language into more easily understood concepts.
Pro Tip: Many legal clinics, particularly those composed of law students, often help nonprofits for free!
As with any monumental task, it can be helpful to divide and conquer. Consider establishing task forces to research particular aspects of legal compliance to present so that specific board members become experts within given parameters. Having a single person work in one domain to gain knowledge over a period of time is often much more beneficial than multiple individuals trying to figure everything out together.
For example, your treasurer and auditors will likely want to spend a good deal of time learning about legal procedures relating to taxes and other IRS requirements as well as various other financial reporting.
4. Define and Monitor Your Nonprofit's Programs and Services
Your nonprofit is going to need a variety of guidance and support for the various fundraising ventures, functions, activities, advertising, membership recruitment drives, and a plethora of other nonprofit programs and services.
Guess who is ultimately in charge of planning and launching those miscellaneous ventures?
That's right, your board. A common misconception is that board responsibilities are only applicable during the development stages. In fact, these leaders are responsible for some degree of project management throughout the project lifecycle as well. That means that the board ensures that these initiatives work and ultimately decides whether they need to be improved or terminated.
Pro Tip: Many nonprofit boards establish committees to cover different categories of projects to ensure proper attention is given to each aspect of the organization while balancing the workload. We recommend that each board member head a single committee to limit demands on their time and keep individual board members from being overwhelmed.
5. Validate Internal and External Policies
As the nonprofit decision-makers, your officers have jurisdiction over hiring, promotion, compensation, independent contractors, key employees, sexual harassment, and diversity, equity, and inclusion efforts.
In other words, your board needs to establish guidelines for handling these situations internally and then enforce them. Ensuring that everyone in your organization understands the rules and regulations certainly helps with compliance.
You will also have to determine how your nonprofit will handle external relationships and strategies as well. This includes behavior during fundraisers and other events, dealings with donors, members, stakeholders, and the public in general.
Remember, transparency is particularly important for the nonprofit world, so making your policy on these topics public, perhaps on your website, is usually a good idea. This way everyone knows what they can expect when interacting with your organization.
6. Review and Approve the Annual Budget and Reports
The treasurer is responsible for preparing the annual budget and reports and will present this information to the board. As such, it needs to be comprehensive, accurate, and in an easy-to-read format so that everyone can understand the important factors and trends within.
The board will approve these documents and utilize them for short-term and long-term decisions. Each report should break down the assets and expenditures in such a way that it is clear exactly what funding is incoming and exactly where it is going, personal financial contributions, members, and accounting for all funds.
7. Carefully Prepare for Board Meetings
Board meetings are where the key decisions for the organization are made and approved. Therefore, each board member is responsible for being fully prepared to present any statistics, initiatives, data, or other information in which they may be responsible.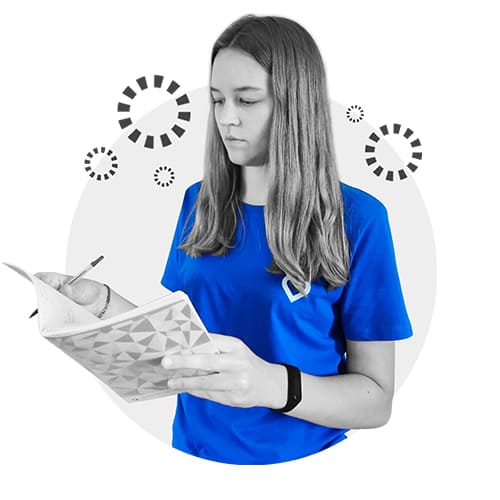 Emily is reviewing her notes for her upcoming board meeting.
This begins with a meeting agenda, established in advance. With this foresight, board members can go into the meeting prepared and ready to work because the meeting is outlined from beginning to end.
A nonprofit board meeting agenda template can save time and create an itinerary that can be easily shared with all necessary parties.
Given what's at stake, it's useful to remind board members of their nonprofit board of directors responsibilities, even though it should be understood that everyone needs to do their part to facilitate organizational growth and mission success.
Your secretary needs to prepare easily readable and well-organized meeting minutes to depict all topics discussed and decisions reached during the meeting.
8. Represent Your Nonprofit Public Image
A nonprofit lives or dies by its reputation. Donors, members, sponsors, volunteers, and any other crucial people are drawn to nonprofits that demonstrate professional integrity, ethical awareness, organized initiatives, and accountability.
They want to see what you have accomplished for your mission, how the funding is managed and used, and what your plans are to promote social welfare.
Board members have the responsibility of representing this public image. The nonprofit should have a strategy in place to designate who will speak with community leaders, the media, professional networks, and funding sources.
Pro Tip: If there is not someone on your board who feels comfortable speaking publicly, it is best to have a trusted volunteer or member step in. You can name a spokesperson or even hire someone if that will provide more suitable results.
While representing the brand, each board member needs to understand and embody the organization's mission and core values and conduct themselves accordingly while avoiding conflicts of interest. Doing so will encourage new funders while reducing situations where a board member is caught not acting as a pillar of the community, which can hurt your nonprofit's image and bottom line.
9. Ensure Your Teams Have All Required Tools and Resources
First, ensure your paid and non-paid staff are skilled, motivated, and treated with respect as their participation is vital to accomplishing your goals. Acknowledge the hard work your staff and volunteers put in and share the impact that their work has made on the mission. Make an effort to celebrate these gracious workers every day!
A major factor in your teams' ability to successfully perform their roles and meet deadlines and goals are the tools and resources which are available to them.
Your board is responsible for acquiring everything needed for the organization's functioning, so communication is key. Resources such as all-in-one software solutions, document templates, project management programs, financial software, and security are just a few considerations that can save a considerable amount of time and make work easier for your entire organization.
What is particularly great is that a lot of the software options are affordable for nonprofits!
Your job is to discover which tools will save you money by improving the efficiency, accuracy, and profitability of your endeavors.
Pro Tip: To discover whether your teams are happy with available tools and resources, ask them directly! The simplest way is to create and share a survey with team members.
10. Assess Your Own Performance as a Board of Directors
Evaluate your effectiveness on a regular basis and adapt the format for your board meetings, and any related work the board does, as needed. A major requirement for a board of directors is the ability to modify and adjust to new developments.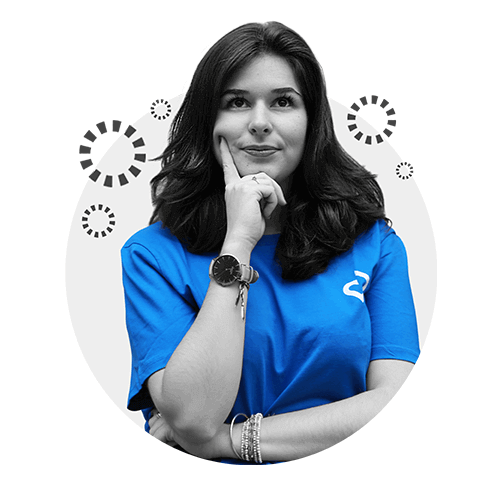 Mary and her fellow board members are assessing their performance for the year.
John P. Kotter, in his book Leading Change, said "Leadership is a set of processes that creates organizations in the first place or adapts them to significantly changing circumstances. Leadership defines what the future should look like, aligns people with that vision, and inspires them to make it happen despite the obstacles."
Ensure your board talks candidly about the decisions it has made and how to change processes and procedures to continue to grow together as a team, learn from mistakes and try new and creative options to ensure maximum organizational impact for future work.
Finally, take the time to reflect on your performance as a team. For a good resource dealing with leadership and relative support, the Springly blog is a wealth of information on topics such as these. Enjoy!

Springly is trusted by over 20,000 nonprofits to help them run their organizations on a daily basis. Try it, test it, love it with a 14-day free trial!

Paul
Recommended articles
How To Use A CRM For Nonprofits For Better Daily Management
Trish
Communication
Social Media
Marketing
A Comprehensive Guide To Instagram For Nonprofits
Trish
How to Analyze Your Nonprofit Email Marketing Statistics

Danica