How to Design the Perfect Nonprofit KPI Dashboard
Julian
How does a nonprofit organization measure its success? By utilizing data, metrics, trends, and monitoring outcomes of different marketing campaigns, you can see how successful you are. The key to getting a quick snippet of this information is a dashboard.
In order to make improvements, you need to have the insights to know what needs to be improved and keep a close watch on your progress. Dashboards are tools that enable you to focus your aim on those key report items and do so in a visual way. This is highly necessary in a world where we often find ourselves competing for attention.
This is way more effective than having to manually search through the data, which is long and painful. If the right balance of ingredients, between theme, presentation, and type of KPIs (key performance indicators), is successfully reached, any dashboard can be used as a powerful tool for conveying your nonprofit's own story.

What is a Dashboard and Why Use Them?
Dashboards are a very visual way of absorbing data, providing, often in real-time, feedback on many KPIs that you have chosen to keep track of. This could be anything from your member churn rate to the total funds raised over the year.
Dashboards allow you to gain insight into the impact of certain processes and systems at a quick glance and without the need to unpack columns of data. They can be used for:
Tracking progress toward your mission-based goals

Keeping tabs on the current cash flow status of your organization

Monitoring the influence of your latest social media marketing drive

The number of new members
A customizable dashboard can be tailored exactly to your organization's specific needs and even has benefits beyond your own personal use. For example, a well-presented dashboard can be sent to donors or grantmakers to help them gain more of an understanding of your organization's social impact, its finances, or its scope of the project.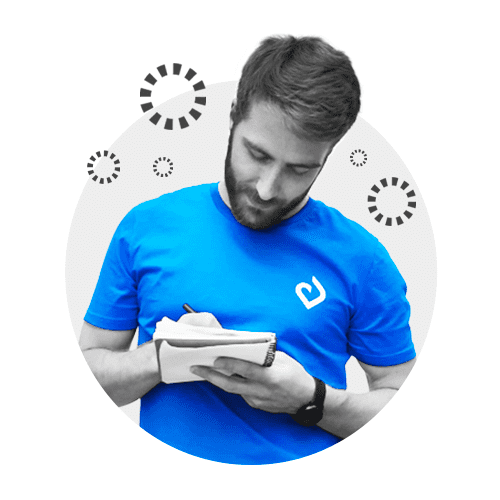 Anthony is taking notes on how to best use
his dashboards...you should too!
By taking the time to research data, you are taking the next steps in learning how to operate a nonprofit business. Many for-profit businesses use a good dashboard for improving visibility and bringing in new donors. It can also be used to make sure that your team is on the same page when looking at data behind new donors, and overall donations in a month. When you utilize this same practice, you are adding value to your organization.

How to Structure Your Dashboard
The way you structure nonprofit dashboards is completely dependent on its intended purpose. Your dashboard should be filled with the items that you want to keep track of more closely. It will allow you to see the necessary details in a way that is easy to view and can help save you time, which also increases effectiveness.
Deciding What to Keep Track Of
The first thing you need to do is decide what you want to keep track of. What you monitor will depend on the type of organization you are in. For example, for a membership-based organization, it would be more important to view the membership conversion rate than the total amount of donations.
Additionally, it will depend on your organization's goals as well as why you are creating your dashboard in the first place. If your goals are largely donation-based, you should invest your time into monitoring a range of different donor-oriented metrics and filters.
In a similar way, if the reason for creating your dashboard is to send it out to grantmakers and potential donors, you may want to include a numerical display of your social impact with a visual history of your financial competence.
Here are a few examples of dashboard themes, why you would choose them, and the benefits they could bring:
Financial dashboard
A financial dashboard would keep track of everything money-related.

It would help identify wins and losses that aren't always clear among the noise of balance sheets and income statements.

A well-designed financial dashboard is able to influence your projections and budget assignment for the following year.
Volunteer dashboard
A volunteer dashboard would give you an overview of how many volunteers you have, their commitment, their training, and more

This type of dashboard could help shape future changes to volunteer onboarding processes and maybe even influence the recruitment strategy for your next round-up of volunteers.
Membership dashboard
A membership dashboard gives you a detailed account of your membership churn rate.

It will also help you track which campaigns are working at bringing on new members and decipher what time of the year you're most likely to attract new members.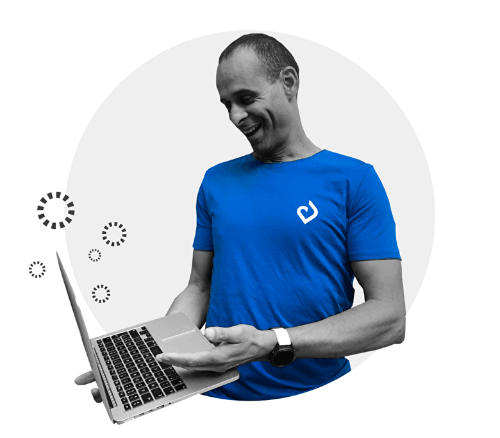 Different dashboards for every need...Sam loves it!
Marketing dashboard
A marketing dashboard can help you track the success of different campaigns in advertising, email, or social media.

By creating a dashboard with a complete picture of how your marketing efforts are working, you can tweak what you're doing to lead to additional success.
Understanding the Metrics
Once you've decided on the items that you want to track, you will need to decide on the relevant nonprofit KPIs to go along with them. Here's our shortlist of the most important KPIs to consider when formulating your nonprofit dashboard:
Member churn rate – this helps you figure out how often you have a decline of current members
Formula: (Lost Customers ÷ Total Customers at the Start of Time Period) x 100
Donor retention rate – defines how well you're keeping donors around and invested in your cause
Formula: The number of repeat donors this year ÷ Those that donated last year
Donor lifetime value – the average measure of how much your donors will provide to your nonprofit
Formula: Total number of donations made in a time period ÷ The total number of donors in that time period
Average gift size – this gives you a picture of how much your donors are contributing per donation
Formula: The total amount received ÷ The number of gifts received
Recurring gift percentage – this is the number of your donations that are recurring rather than one-time
Formula: The number of recurring gifts ÷ The total number of gifts
Cost per dollar raised – this is useful for individual fundraising events to see how successful you are
Formula: Expenses ÷ Revenue
Conversion rate – this tells you how successful your nonprofit was in a given campaign
Formula: (Total number of conversions ÷ Total number of sessions) * 100
There are plenty of other metrics out there that can help you create the perfect analysis for your important nonprofit. It may take some time for you to find the right ones for your organization.
Choosing Your KPI's
Your important KPI's should relate specifically to the theme or topic you are trying to represent. Each one should represent something different from the next and they should all be aligned with what you are trying to achieve by creating the dashboard.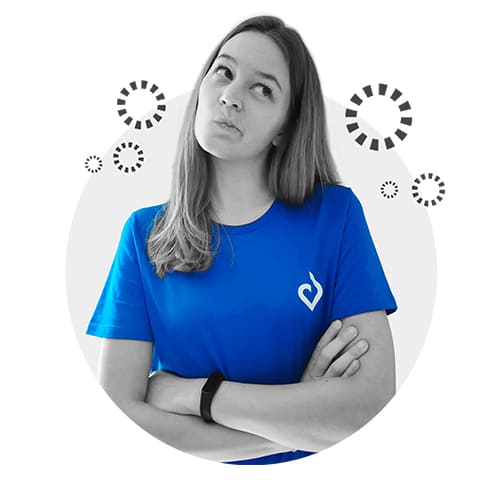 Emily is having a good think on which KPIs
are best for her!
For example, a financial dashboard used to present to grantmakers might include:
ROI

Breakdown of revenue

Measure of impact per dollar spent
A volunteer dashboard used to reformulate volunteer recruitment and onboarding practices may include:
Total volunteers

Hours per volunteer

Volunteer retention
A membership dashboard used to view retention, churn, and growth may include:
Member churn rate

Member retention rate

Number of new members per time period, like month or quarter
Pro Tip: Try to avoid using similar KPIs in the same dashboard. For example, using ROI (return on investment) and SROI (social return on investment) might confuse viewers and clutter the dashboard, taking away from its overall usability.

How to Present Your Dashboards
You can spend hours, perhaps even days, structuring the perfect dashboard. Unfortunately, if it is poorly presented, then you risk losing the message you are trying to convey. A dashboard is only ever as good as its presentation!
Keep Things Simple
There is nothing worse than an overcrowded dashboard. Choose a handful of KPIs that you think will best serve the purpose of your dashboard and leave the rest off. Be strict in your decision-making process and put more value on the simplicity of the display rather than the amount of information.
As much as we wish there was, there is not a hard and fast rule on the number of KPIs to include, as this depends largely on the size of your organization. However, a good rule of thumb is to keep it somewhere between 3 and 10.
Stay Concise
Whether you plan on using your dashboard to present to a board of executives or not, you should always design it as if you are. Think about how being in a cluttered room or looking at a jumbled presentation can feel. It can be stressful, and you can miss information if there's too much being presented at once.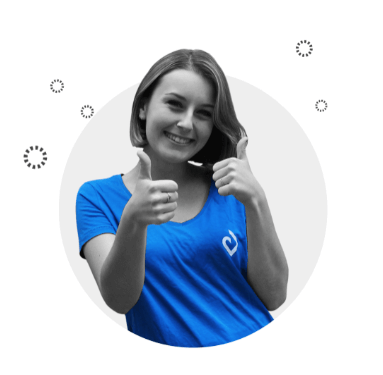 Eva keeps her dashboards clean, concise, and everything nice!
Take a moment to step back and really think about what would be best to include in the dashboard, and build on from there!
You want to most effectively use your time

You have just a few moments to look at before moving on to other tasks

You want to gain a quick understanding of the general message

You want to keep the content to a minimum, but most efficient
Make it Attractive to the Eye
If used correctly, colors, fonts, and other features can be included as part of an effective dashboard. Colors can be used to bring attention to a certain statistic and borders can be used to differentiate between displays. You can also use a large, bold title to help summarize the message.
Pro Tip: Be careful with your usage of colors and other features. Too many can clutter the dashboard, making it hard to read. It may also come off as unprofessional, especially if presented to a board of executives.

In Short
Dashboards are a powerful tool that allow you to convey the story of your nonprofit in real-time. Their ability to transform huge, unreadable datasets into click and inviting displays of the same information is truly a superpower that your nonprofit can leverage. Information and data have become essential to the success of organizations in recent years and this trend is not about to slow down. Investing time and effort into your dashboards will pay dividends in the future.

Springly is trusted by over 15,000 nonprofits to help them run their organizations on a daily basis. Try it, test it, love it with a 14-day free trial!
Julian