>

Advantages Of Using Online Software Vs Traditional Software
Emily
Online software is on the rise. Nonprofits are using online tools to increase productivity and facilitate easy collaboration. If your team members are working from home, your organization can transition to remote work without worrying about files and documents at the office.
Some nonprofits hesitate about moving online, we know. With a completely online software, such as Springly, some people have expressed concern about digital dangers. We've researched how to protect data while lightening the workload for nonprofits. And now, the proof of this golden combination is in the numbers! More than 15,000 organizations use Springly today.
Nonprofit online software is the best solution to collaborate with your colleagues and community - no matter whether you are sitting side by side, or working from home.
Has your organization switched to online management yet? Now is the time to learn more about what online software offers, and choose a software that meets your organization's needs.

In this article, we'll first briefly explain what online software is, and then discuss how having your daily operations online increases efficiency and productivity for your organization.
Here are the major advantages of using online software:

What is Online Software?
Let's talk about how online software is different from its predecessor. Traditional software must be installed on your computer, while online software can be accessed simply through your internet browser.

Gone are the days of training, reading long software manuals, and vigilantly protecting the computer from coffee spills.
We still recommend being really careful with hot liquids, but if your data and work is stored online, you're free to focus on more important things, like fundraising or exploring new projects.

The software that manages your data is called SaaS (Software as a Service). Your data is stored on "the cloud," ready to be accessed by you and your organization when you need it.


Major Advantages of Online Software
1. More Flexible than a Yogi
Online software adapts its prices according to your organization's size and the features you need.
You can change your subscription if your needs change! This is great for your organization if you're just beginning to use software and need some flexibility until you find the best plan.
2. Simple to Use
It's simple and easy to access online software. Hop on the internet, and open your browser. Then navigate to the online software landing page, and log in. Voilà! Done.
The online software provider takes care of maintenance, updates and hosting. Isn't that liberating, to not have to worry about the technical side of your software?
3. Accessible from Anywhere
Here's a really big advantage - you can use your online software from anywhere, as long as you have internet connection. You're no longer tied to your office or to the specific computer that has the software.
This is great news if you ever want to check something on the train, or while you're traveling.

What if your organization encounters an emergency situation, but you're out of the office without your laptop? You can be ready for these moments with online software.

You also can make sure your documents are safely stored in the cloud for your team to access anywhere.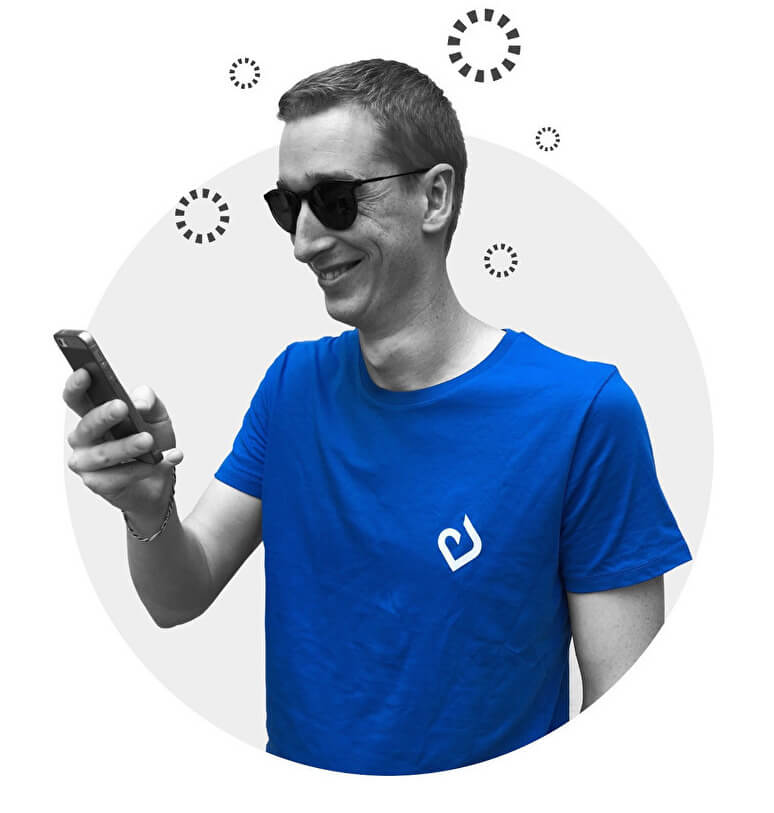 Eric doesn't have to go to his office to check
on his fundraising campaign!
4. Easy Collaboration
Anyone from your organization can work together on the same software. For example, on Springly (Google and Office 365 too), several volunteers can enter memberships at the same time. This is really helpful for the influx of new memberships and renewals each year.
You can also grant your accountant remote access to your software's accounting feature, so the expert can quickly intervene if there is any accounting problem. Gone are the days of sending boxes of invoices and receipts!
5. Monthly Subscription
The only cost of an online software is usually just a monthly subscription. Online software has the substantial perk of regularly updating its features to reflect changes in regulations or nonprofit needs evolving, without your subscription price increasing.
Traditional software, on the other hand, generally costs a lot to purchase upfront. What if the software doesn't end up working for your organization's needs?
6. Get Started Immediately
If you've ever installed software on your computer, you might remember how long the process was. Usually, you have to clear out some space on the computer disk, and wait for the download to complete.
If you have to install it on multiple computers, that's even more time spent before actually diving into any work.
If you use Springly or another online software, you'll be able to use it immediately.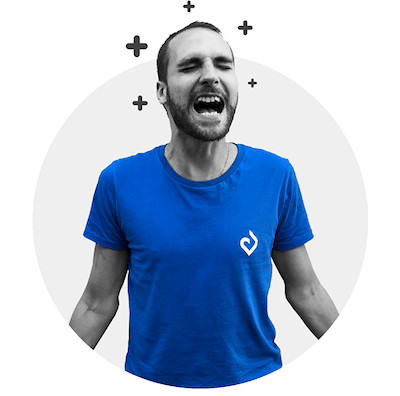 Ryan is frustrated that installing
traditional software takes all day!
7. Safe and Secure
Most people decide to keep their money in a bank, rather than keep cash at home. This is similar with data stored in SaaS software.
If your office is hit by a flood, fire, or avalanche, your data would be stored safely offsite. Of course, data centers can also be damaged, but they have backups if that happens.

Common Concerns about Online Software
Security
We already mentioned one advantage of using online software is in the event of a natural disaster, your data would be safely stored offsite. What if someone wanted to access your data through the digital realm though?
Most security breaches are due to human error. If you're using online software from a public computer, you might forget to log out before leaving. Always remember to log out at the end of your session, so that the next person using the computer won't be able to view sensitive information in your database.
How do you protect your organization's data from unwanted eyes?

Some online software options offer "2-step authentication."

How it works: You receive a code on your smartphone (by text or an app), and then enter the code to access your account. Authy and LastPass are great digital tools for generating strong passwords and storing them for you. This extra step of security helps protect your data.
Internet Connection
The performance of your online software depends on the quality of your internet connection. If you don't have access to reliable internet connection, an offline option would be better.
However, your internet connection might be just fine to run the online software. Most online software providers offer free trials, so try it out first to test if your internet connection works well enough.
Dependency on Online Software Provider
What happens if the online software company runs into problems? Some people are concerned about what happens to their data.
Since data is on the cloud, you can export your data at any time as an Excel or CSV file. At least, that is what Springly offers. You would be able to keep all your data offline until it's time to re-import it to another software.
Pro Tip: Before you confirm your subscription to any online software, read the small print carefully about export and data recovery.
There are many advantages of online software, but if you are still hesitant, here's one final consideration:

Microsoft is the most known software provider that introduced the world to Microsoft Word, Excel, and PowerPoint.

Microsoft now offers the same digital tools online as Office 365. As the most used SaaS solution, this is certainly one example of how online software is the next step for everyone!

Springly is trusted by over 15,000 nonprofit's to help them run their organizations on a daily basis. See if it could work for you with a free 30 day trial!