How To Simplify Tax Deductions For Your Nonprofit Donors AND Staff

Briana
Most articles that discuss tax-deductible contributions are geared towards the donor, and this is understandable. Many would-be donors are unfamiliar with the process, or even unaware that they can claim charitable contributions as tax deductions.
However, once you have that coveted nonprofit tax ID, you need to gain an understanding of how this process works to properly manage your incoming donations. Better yet, they can make the process simpler for both the donor and the beneficiary.
Nonprofit tax filings, like the nonprofit tax form 990, can be a bit daunting overall. In this article, we'll discuss how to simplify and streamline the tax deduction aspect of your financials. When leadership staff and taxpayers work in synergy to maximize the effect of charitable donations and the tax benefits they can provide, tax time is a bit easier for everyone involved!
Here's what we'll cover:

A General Breakdown of How Tax Deductions Work
A basic understanding of exactly how tax-deductible donations work is your first step in creating an efficient, simplified workflow for donors and staff. Additionally, your organization builds credibility when donors have questions around tax season, and you are prepared to give them all the information they need.
The credibility strengthens your relationship with donors so they continue to donate year after year. In addition, it builds your reputation in the community so more people are likely to become first-time donors.
There are also often a variety of community workshops you can attend where local tax preparers provide free advice and information. Consider looking into these opportunities because, as private foundations and charitable organizations, it's important to file your nonprofit tax returns properly, so you don't place your tax-exempt status at risk.
Pro Tip: Private foundations, public charities and other non-profits never want to jeopardize their tax-exempt status. Don't take any chances, consult a tax professional if there are any questions you can't answer.
What is a Tax Deductible Donation?
The United States Internal Revenue Code defines several types of organizations that qualify for tax-deductible charitable donations. There are several categories of organizational types that qualify. Among them are:
Community foundations operated for charitable, religious, educational, scientific, literary, or prevention of cruelty to animals or humans

Churches, synagogues, and other religious organizations

Fraternal lodge societies

Cemeteries
When a person makes a charitable donation to one of these organizations, they can deduct that amount from their taxes. However, there are important exceptions and limits that relate to the timing and amount that can be deducted.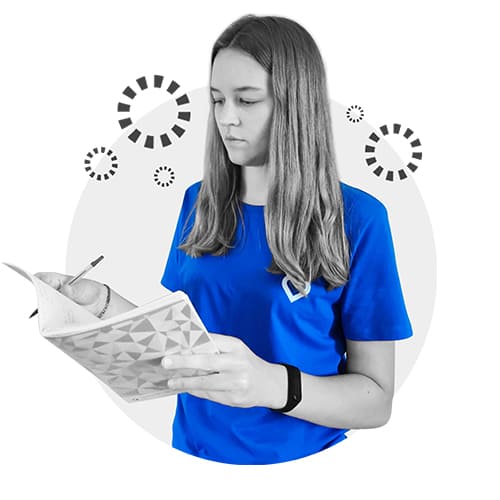 Emily is taking note of all her tax-deductible donations!
Additionally, there are requirements on how the donation can be used. For example, in the case of fraternal lodges, the contribution can only be used only for charitable purposes, not for the operation of the lodge.
There are several other regulations and limitations, of course. Consult one of the many great resources for a deeper understanding of how donations to tax-exempt status organizations. The first, and most obvious is the United States Internal Revenue Services. On the IRS website, you'll find a registry of how-to guides and definitions. This will help you determine both the organizational types and which contributions can, and can't, be deducted.
How Much Is Able To Be Deducted?
The exact amount that a donor is able to deduct depends on several factors. Though many of these principles have been in place for decades, some have changed recently due to the COVID-19 pandemic.
Pro Tip: Since some of these rules changes are temporary, you'll want to double check with a tax professional or the Internal Revenue Code before encouraging a donor to claim a particular deduction. One good place to start is with IRS Publication 509, an IRS-published form that provides due dates for the numerous form requirements that must be filed with the IRS. This form highlights some key changes for the upcoming return cycle.
First, deductions are usually capped as a percentage of adjusted gross income. Generally, 60% of your adjusted gross income is the upper limit. There may be circumstances, often involving an all-cash donation where you can deduct more, even up to 100%. For example, the Consolidated Appropriations Act, allows a donor to deduct up to 100% of their adjusted gross income for cash contributions to a qualifying public charity.
Second, the type of organization you are donating to can influence the amount that can be deducted. Some types of organizations have higher limits as a percentage of adjusted gross income, and others less.
For example, veterans' organizations and nonprofit cemeteries can only be deducted up to 30% of your adjusted gross income. Other types of charitable organizations can deduct up to 50% of AGI. Per the IRS Charitable Contribution Deductions page, the 50% limit applies to the following:
Third, is the valuation of the donation. For cash donations, the determination of value is very straightforward. For non-cash goods like item donations, they can only be claimed as a tax-deductible donation up to their fair market value.
Pro Tip: There are a host of special rules for determining the value of a donated vehicle. IRS Publication 561 details exactly how, whether via an appraisal or other means, to determine the value of non-cash property donated to qualified organizations.
Fourth, sometimes individuals make a donation, and in return receive gift items or goods. For instance, a local charity sells tickets to a benefit concert. Each concert ticket costs $30.00 when purchased. For example, let's assume you made a $100.00 donation and received the $30 ticket as a thank you from the organization. In this situation, you could only deduct $70.00, which is the remainder after subtracting the value of the concert ticket.
Whatever you can deduct, having the proper written acknowledgment is essential! When you make a donation, you should receive a receipt clearly showing the amount of the donation that is tax-deductible. This receipt must be available as supporting documentation for your deduction. As a nonprofit, you'll need to provide a receipt to your donor in a timely manner.
How A Donor Claims A Deduction On Their Tax Return
For any donation to be tax-deductible, the organization they donate to must qualify for tax-exempt status.
When it's time to file your organization's taxes, you include your tax-deductible donations on a form called "Schedule A," which is submitted along with your return. Additionally, if the donation is non-cash, then it needs to be included on IRS Form 8283. As stated above, it's essential for a donor to have written acknowledgment of their gifts.
Many tax preparation software programs make this process easy. Depending on the program, the donor will just need to input the amount of the donation and the software may even be able to compute the correct standard deduction.
Additionally, the donor can digitally scan their receipts so they are available and organized. Thankfully, this has made the days of digging through shoeboxes full of paper receipts a thing of the past.

Why Simplifying Tax Deductions Is Essential To Nonprofit Growth
I remember my first nonprofit job was manually sending out tax receipts for donors' records. It took days of work per month, which was not an efficient use of time. This is why you need to streamline and simplify the process.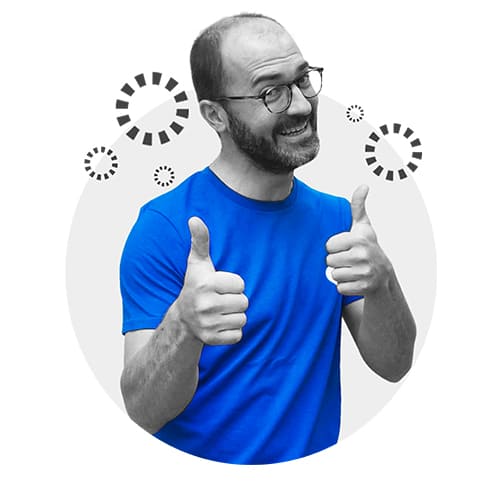 Oliver knows keeping it simple is the road to growth!
First off, when your donors get the information and documents they need in a timely and clear manner, they'll be much more likely to donate in higher amounts and more often.
Second, when administrative resources are used more efficiently, you can better grow your organization.
Internal Growth
Imagine all the time it takes to send out tax receipts and answer the same questions over and over. If you could have that time back, what could be done with it? The time saved can be invested in programs and services that help you better accomplish your organizational goals.
By avoiding costly errors and repetitive tasks, you can build a reputation of unbreakable trust.
External Growth
The tax code is lengthy, complex, and not well-understood by most people. They may not understand all the ways in which their charitable donations can both be used for a good purpose and benefit their overall tax liability.
So, instead of just handing them a receipt, you need to take a couple of minutes to make sure they understand how this process works. When people in the community interact with your organization, and you are able to concisely explain the process, they'll see how easy it is to both donate and claim a tax deduction.
Attracting first-time donors is essential to your growth, and when you are able to show your expertise, it builds your reputation among potential donors. These first-timers will be much more likely to continue to donate year after year. A clear understanding on their part of tax deductions also means they may wish to donate in higher amounts.

Create Clear Internal Tax Deduction Guidelines
We know that creating organizational guidelines may not seem like a fun way to pass the time! However, having defined rules in place encourages processing donations in a timely, accurate manner. Including all the relevant documentation and necessary information will put you on the path to internal and external growth.
Here are a few options to consider when creating your organization's guidelines.
Prompt action on your part after receiving a donation. Set a goal of sending a receipt and written acknowledgment package no more than 1 business day after the donation was made.

Include a clear set of instructions for how to claim the documentation, including links to forms on the IRS Website.

Include information showing how their donation will be used. This gives the donor a tangible sense of the good that they are doing!

Encourage Donor Learning
Your donors will feel like an even more essential part of your organizational mission when you help them engage in learning about making and claiming tax-deductible donations. Providing resources is the best way to do this.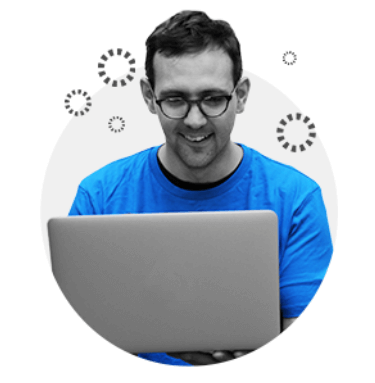 Matt is sending out emails to encourage donors to continue learning!
People often learn in different ways, so it's best to have several different types of resources available. Here are some great ideas:
Make a tax calculator on your website. By inputting some simple information, potential donors will be able to get an idea how much they'll save on their taxes. This also builds engagement with your website.
Pro Tip: If you like this idea, consider Outgrow. Their interactive quizzes and calculators help you to answer your donors most pressing questions.
Provide an easy-to-understand publication that is attached with their written acknowledgment of their donation explaining how to fill out the IRS forms and providing helpful links describing how nonprofit tax deductions are beneficial to the donor!

Have a dedicated staff member or volunteer that can answer all donor questions. By designating just a handful of staff or volunteers for this purpose, you can make sure they are well trained and educated in how to answer questions. Some organizations may even have a tax attorney or accountant among their members who might be willing to volunteer for the task. If you can get a member to agree to this, it benefits you as an organization, it benefits the donors, and it also benefits those professionals, giving them an extra chance to network and market their skills.
Create a how-to video. Loom is a great platform where you can record videos of your screen and provide annotations and narration. Creating and sharing a video that explains the process of claiming a tax donation provides useful information and at the same time builds engagement with your organization and website.

Adopt A Software
The most efficient and least error-prone way to streamline the donation process is to adopt a software tool for the job. Many nonprofit software companies offer this option (like Springly!) to provide this functionality.
With a software solution, you'll be able to not only accept donations but automatically send tax receipts to the donor in seconds. From an external standpoint, This provides immediate reassurance to the donor that the payment went through. It also shows them that your organization appreciates their donation by getting them the receipt right away.
Nothing could turn off a potential or recurring donor more than them having to chase down the proper tax documentation.
From an internal standpoint, you won't have to dedicate staff or administrative time to processing donations and sending out receipts.
The other benefit of a software suite like Springly is that they have an abundance of tools to make member communication easier. In this day and age, most people expect to find out about an organization as well as to donate online, especially for smaller or recurring amounts.
Springly allows you to set up a fundraising campaign in just a few minutes. You can make it attractive and eye-catching with images, text, and videos, then post it to your website.
Ultimately, automating the process of accepting donations and issuing receipts has so many benefits, you'll want to consider it immediately.

Springly is trusted by over 20,000 nonprofits to help them run their organizations on a daily basis. Try it, test it, love it with a 14-day free trial!

Briana
Recommended articles
How To Use A CRM For Nonprofits For Better Daily Management
Trish
Communication
Social Media
Marketing
A Comprehensive Guide To Instagram For Nonprofits
Trish
How to Analyze Your Nonprofit Email Marketing Statistics

Danica