What Is a Nonprofit Tax ID And How Do I Apply For One?

Eva
Like all businesses, nonprofit organizations are required to have their own tax ID number, which is issued by the Internal Revenue Service. This number is specific to your organization and is required on all nonprofit tax filings.
You will need to get one as early as possible; otherwise, you may face a lot of roadblocks on your path to establishing your nonprofit organization.
Fortunately, the process for acquiring a nonprofit tax ID for your organization is a relatively painless one.
Consider this your one stop shop for learning about why you need a Tax ID number and how to go about getting one!

What Is A Nonprofit Tax ID Number?
Many people are confused because they hear the term "Tax ID" and then they hear about an "EIN" and they aren't sure what the difference is.
Those two terms are referring to the same exact number. All businesses are required to have an Employer Identification Number and even though a nonprofit organization doesn't provide employment, it is still considered a business entity by the government, and therefore is required to have an EIN, which is sometimes called a FEIN (Federal Employer Identification Number).
The EIN is a federal nine-digit tax number designated by the IRS to a variety of different entities, including nonprofits, charities, organizations, and businesses in a format that appears in this manner: ##-####### (12-3456789, for example).
It's important to research the procedures of the state in which your nonprofit operates as some require separate numbers for your business for each tax account that they need. For example, if a new chapter of a larger organization is opening, and it will be run as a distinct legal entity, the chapter will require its own EIN. There is no limit by the federal government on the number of separate entities an organization can operate. Similarly, there is no limit to the number of EINs you can apply for.
For example, the Pennsylvania Department of Revenue requires individual registration for each tax account. They also issue a separate identification number for each individual account.

Where You Will Need To Provide Your EIN
The most important reason for having a Tax ID/EIN is because federal law requires it. It is mandatory to have, so you need to make sure to get one for your NPO as soon as possible in order to be legitimate and function as an organization.
There are a whole lot of business tasks that require you have to have an EIN number:
Opening a business account at a bank
As an EIN is only assigned to one business, this is important for a bank to be able to determine your organization's credentials, sort of like a social security number for your business. The advantage to that situation is that you don't have to put your actual social security number on the line, which provides you the option to reduce personal liability.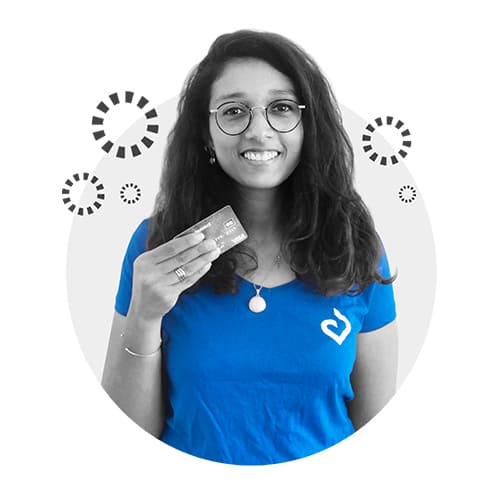 Samantha just opened her business bank account!
Business loan application
Loans can be an important part of a startup for any business, including nonprofit organizations. As part of the identification process, they are going to want to know that your company has met its lawful obligations, and that is where the EIN comes in, once again. It's a matter of security, really.
Local business license and permit acquisition
Even though it's not a traditional business, your nonprofit organization needs a local business license. A local business license is often referred to as a tax registration certificate, so that means it's definitely going to need to have your EIN since the major purpose of that is a tool for identification for tax purposes.
Permit acquisitions are typically going to expect you to have this, too, so when you're trying to get your organization set up, if you don't have this number already in hand, you're probably going to hit a lot of roadblocks along the way.
Reporting and paying payroll taxes
While a nonprofit is not pursuing profit, there are still payroll considerations and payments to people who perform services for the nonprofit. As a result of that, to be eligible for the proper tax documents and withholding criteria for paid workers, the EIN is necessary for inclusion on the necessary forms and nonprofit tax returns.
Filing the annual Form 990 and other tax form obligations
Nonprofit tax form 990 is the IRS' evaluation of tax-exempt entities such as nonprofits and charities. It is a rather in-depth document that is essentially a major tool to analyze what contributions and other income were received and how that money was used to pay for expenses and support its cause.
As public documents, these reports are available to the public, so a major reason for them is to provide transparency and ensure that charitable organizations, churches and other nonprofits are performing their mission statement and not engaging in any underhanded business dealings.
The IRS is the reason why you need an EIN/ nonprofit tax id in the first place, so you can bet you will need it in order to file this important annual document.
Acquiring tax-exempt status in some states
Some states require the EIN in order to apply for tax-exempt classification and receive a 591c3 application. As a nonprofit, you are entitled to freedom from federal taxes and other nonprofit tax deductions as you are not receiving profit, but rather charitable contributions and other money that is going to be used to promote a social cause.
Be careful, though: the EIN itself is not proof of exemption, it is simply a requirement to apply for that exemption.

Making Use Of Your Tax Exemption
Some businesses/ companies will require you to create an institutional account for your nonprofit in order to purchase materials for your business while taking advantage of your tax-exempt status. There's a great possibility that these businesses will require your EIN number for that account to verify your identity.
For example, retailers like Discount School Supplies often require proof of tax exemption with your organization's first order. When set up properly in advance, these retailers will remove the tax from your order's total.
Sometimes they will provide cards to individuals on the institutional account, so keep a close eye on who has access to those cards and make sure they're being used for legitimate purposes.

How To Apply For A Nonprofit Tax ID
The method is fairly straightforward and there are no fees to apply for an EIN number. There are just a few key activities.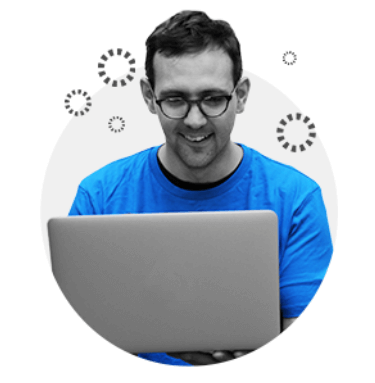 Matt is getting ready to apply for his Nonprofit Tax ID.
Step 1: Review the resources provided on the IRS Employer ID Numbers website.
This page includes a number of frequently asked questions, procedures, and information about what is required in order to complete the process. It's a great resource for additional information about what you need to know about EIN numbers and how to complete the application.
Pro Tip: Once you are prepared to request your EIN (see step 2), you should plan to complete the process via the EIN assistant website in one session. The website does not have the ability to save partially completed information for you to finish and submit at a later time!
Step 2: Utilize the IRS EIN Assistant to formally request a Tax ID number.
You have to be an officer of the organization or a third party that has specific authorization by the nonprofit to complete the application process. In other words, it's a security measure to ensure that not just anyone can jump on the site and apply for a tax-exempt organization ID.
You will need to provide basic information about your organization, including information about its leadership and contact information.
Step 3: Sit back and relax!
Once you have completed the process and provided all of the required information on the application, you don't even have to wait for a "snail mail" letter. Upon submission, you will receive a copy of your tax ID directly in PDF format.
And that's all there is to it!
Pro Tip: It is recommended to use the link we provided in this article or apply directly through the appropriate section of the IRS website. There are many scams and unsecured sites that wish to take advantage of you in order to steal secure information or charge you for their service. Remember that the process for acquiring a tax-exempt ID is free and is a very simple procedure. You don't need the help of any other service or organization in order to successfully file the required exemption application.

Springly is trusted by over 15,000 nonprofits to help them run their organizations on a daily basis. Try it, test it, love it with a 14-day free trial!

Eva