8 Best Practices for Your Nonprofit Treasurer Annual Report (+ Free Template)
Antoine
As the treasurer of a nonprofit organization, reporting to your board and members on the current state of your financial status is one of the most important duties on the nonprofit treasurer checklist. If the role of treasurer is new to you, it may seem daunting how to structure and present this report.
To help you, we've outlined our 8 best tips to build your skills on how to generate treasurer templates, what to include, and how to present. We've even included a free template to get you started!
Here's what we'll cover:

What is a Nonprofit Treasurer's Report?
At its core, the Treasurer's Report is simply a statement of receipts and disbursements. For a non-profit organization, one of the most important reasons this report is prepared and presented is for transparency.
It's vital that all interested parties: board members, donors, staff and volunteers understand the current financial state of the organization. One item typically included in the internal controls and financial accountability for nonprofit boards is to issue a report for every period. That report may be monthly, quarterly or annually. Regardless, it includes data about the account balance and planned expenses.
The presentation of this report is almost always one of those listed on the nonprofit policies and procedures manual template, which is dictated by the founding documents.
Pro Tip: For more information on controls for extremely small organizations, take a look at our five internal controls for small nonprofits.

Annual vs Monthly Reports
The treasurer's report might be delivered at monthly board meetings (see our monthly nonprofit treasurer report template for an example), or at whatever interval your meetings take place. In addition, it might take place once each year. The frequency of delivery may impact the content and level of detail.
Whatever the frequency of the report, the goal is to aid in decision making, as well as make sure everyone is informed about the finances. Many organizations choose to make key information, such as whether they have bonded their nonprofit treasurer, financial policy details for the nonprofit organization, and copies of these reports available to the public on the organization's website. When donors are able to review these details they are able to have a clear sense of the financial status of your organization and may be much more likely to give.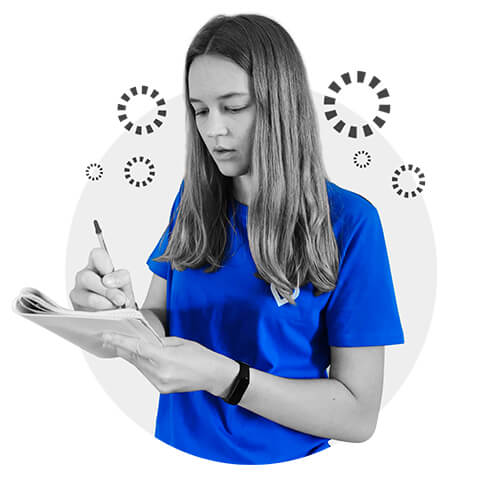 Emily is tracking the nuances between monthly and annual reports.
Annual reports will focus on the long term. By looking back at the income, expenses, and net balance, decisions can be made about priorities for the coming year. These can also better relate to things like tax planning, investments, and decisions on property, and capital expenses.
Monthly reports focus on shorter-term planning. They'll zero in on upcoming planned expenses, aid in dealing with unforeseen events, and show the efficiency of time-based programs like membership season or temporary campaigns like Giving Tuesday. They may help in knowing how to scale initiatives based on the current finances.
Typically, organizational best practices and regulations dictate that the annual treasurer report should be filed within 6 months of the end of the fiscal year.

What to Include In Your Annual Report
When preparing an annual treasurer's report, there are five items from your financial reports that you'll always want to include on the form:
The balance at the beginning of the period: this is how much money you had when the period began.

The income for the period: this is how much money was received during the time period, whether from cash flows or other sources.

The expenses for the period: how much you spent during this time period.

The balance at the end of the period: income minus expenses during this time period, reflecting a positive or negative balance.

Any planned upcoming expenses: these are things you know about so you can help adjust formulas for planning. For example: rent increased by 4%. Your roof is going to be replaced this coming month, which is a major expense. Post presenting this information to the board, the decision can be made to adjust the budget of an upcoming event.
Want to see how all of this looks in reality? Check out our template below.

Best Practices for Report Structure
Just like our sample treasurer's report, it's essential that you effectively organize all the information into a format that enhances user accessibility. Accessibility leads to a better overall understanding, which ultimately breeds superior decision-making. Here are some great tips on how to achieve these results within your document structure.
Use headings and subheadings effectively. Using multiple hierarchies will help you define detail.

While nonprofit treasurer software can help you keep track of the right information, consider using infographics for key metrics. These will make important pieces of information really pop off the pages for a reader. For example, if you want to show expenses have been reduced, allowing for more spending in core areas, break out a small graphic showing this.

Make use of an appendix for additional information. This lets you limit the detail in the main report while still including everything.

Use colors to highlight key areas of a given page. Black and white may save on printer toner, but it makes it difficult to distinguish between different sections. If there are important areas you want to highlight, use a background color.

Make your report template scannable with a clear contents page and dedicated sections per page. This makes it easy for anyone to quickly get the information they need.
Pro Tip: It's tempting to think that spending time on the layout, colors and organization is not as productive as the actual content. Nothing can be further from the truth. Remember that a clear, attractive design will encourage more people to look at your report.

This in turn increases the transparency of your organization. Furthermore, the more people that read the report, the more they can understand and provide input for the future. Feel free to let your creativity shine through, as long as the core information is included.

Best Practices for Presenting the Report
Simply placing the report as a pdf file on your website, or attaching it to a board meeting agenda, is not a sufficient way to present it. While it is an achievement to have the annual report visible, there are a few ways to make it really shine!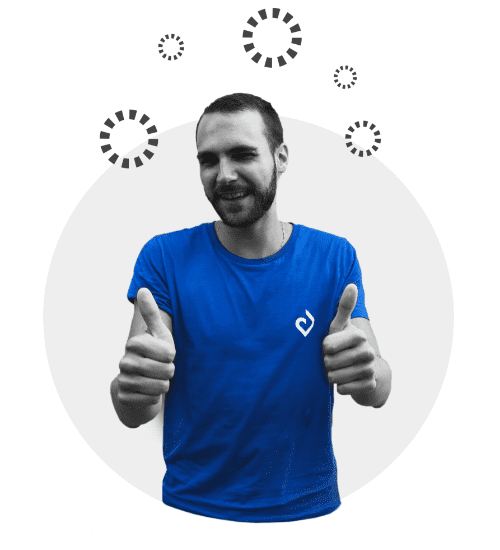 Ryan loves learning these best practices!
Just as stakeholders appreciate access to the nonprofit internal controls policy, they will want access to the treasurer's report; however, helping them digest the contents is key. Here are some tips to help them understand the implications of the report.
Ensure there is a designated meeting, or time slot within a meeting, for you to make the presentation. Usually, the treasurer's report is one of the first items on the agenda. This is because financial health affects everything down the line, and will influence all the other topics presented.

Make a checklist well before your presentation. Include things like: Have you focused on the accuracy of all updated information? Did you send digital copies prior to the presentation? Do you have enough copies to hand out during the meeting?

Ensure everyone is informed well in advance of the meeting so that they can come prepared with questions. A great way to do this is to simply send the report out in advance of the meeting. Make it clear that if someone downloads it and reads it, they can offer their questions and input by email in advance of the meeting. Do take note of any policies you have about sharing financial information.

Set aside some time for questions: there are likely to be at least a few, especially when presenting annual reports. Encourage people to ask questions when you send the report around in advice. This will give you time to track down answers, and you'll look professional, polished, and prepared when you deliver the report at your meeting!

Springly is trusted by over 20,000 nonprofits to help them run their organizations on a daily basis. Try it, test it, love it with a 14-day free trial!
Antoine
Recommended articles
How To Use A CRM For Nonprofits For Better Daily Management
Trish
Communication
Social Media
Marketing
A Comprehensive Guide To Instagram For Nonprofits
Trish
How to Analyze Your Nonprofit Email Marketing Statistics

Danica